The goal of this project is to produce an immersive interactive environment comprised of many small delta robots which move and light up as a response to human input as a means to simulate the sensation of having control over an army of machines.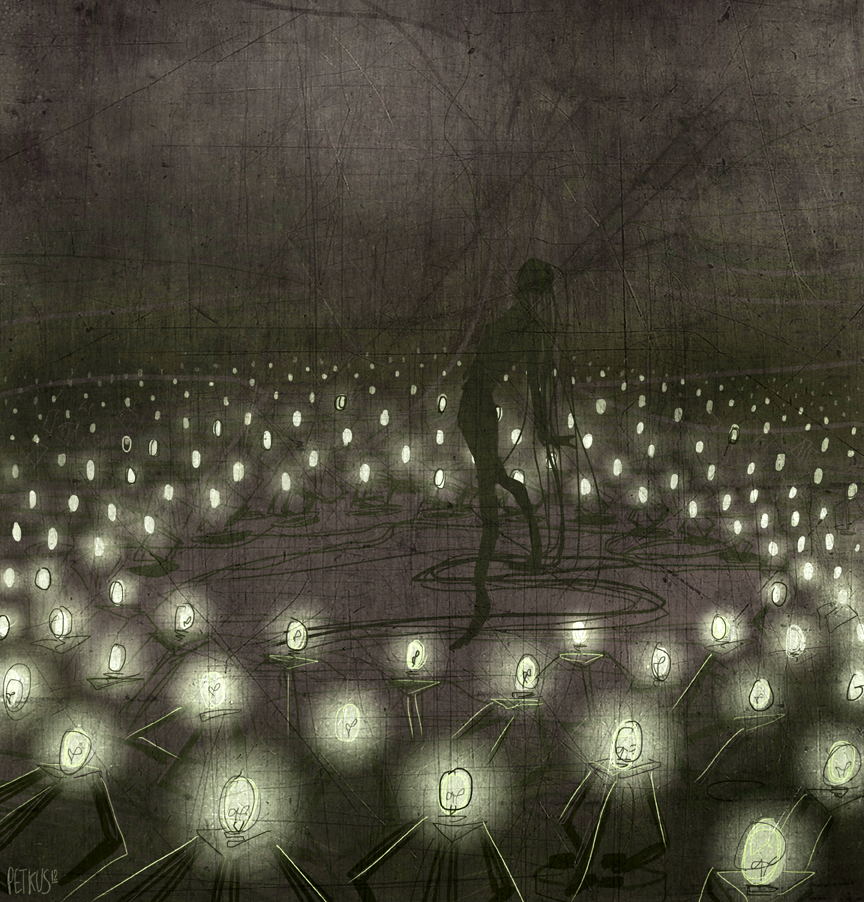 The idea was originally inspired by illustrations I made depicting people hovering in the dark over a sea of glowing incandescent light bulbs.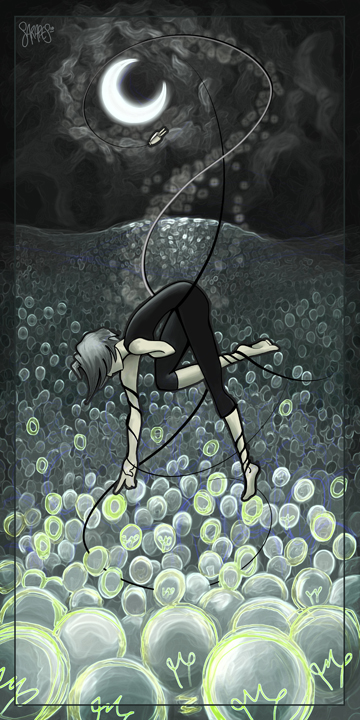 To pull off creating this highly reactive experience, I adopted the delta robot type because they are relatively easy to build, elegant in form, and swiftly cover a wide range of motion.
Around the time I started prototyping the delta robot design for the project, I met Mark at a SYN Shop meet up (the Las Vegas hackerspace was still run out of his garage at the time). He had always wanted to make a delta robot of his own, so when he saw my prototype we immediately hit it off and started working in tandem on our own separate projects. Over time our efforts bled together and we decided to collaborate on Light Play with our forces combined.
In Fall of 2013, we agreed that the best way to get the word out about our art installation while simultaneously raising the funds to produce it, was to launch a Kickstarter campaign : The Robot Army Starter Kit
Instead of listing the project as "art", we wanted to involve the DIY community by offering the design of our robot as a kit. The demo code we develop is open source, allowing others to participate at home, expand on what we've done, and actively be a part of the whole project by giving feedback. By deploying our delta minions out all over the world, we are hoping to create a sense of ownership and community around the project that will continue beyond the lifespan of the art installation…
PROJECT HISTORY
Read more »