SatNOGS is a modular and scalable stack for Satellite Ground Station implementation. Fully based on open source technologies and open standards, it provides interoperability with existing or future subsystems.
A Global Management Network is the key part of our stack, connecting multiple observers with multiple ground stations enabling tracking and monitoring of satellites from multiple locations around the world. The data gathered will be publicly accessible through the network website.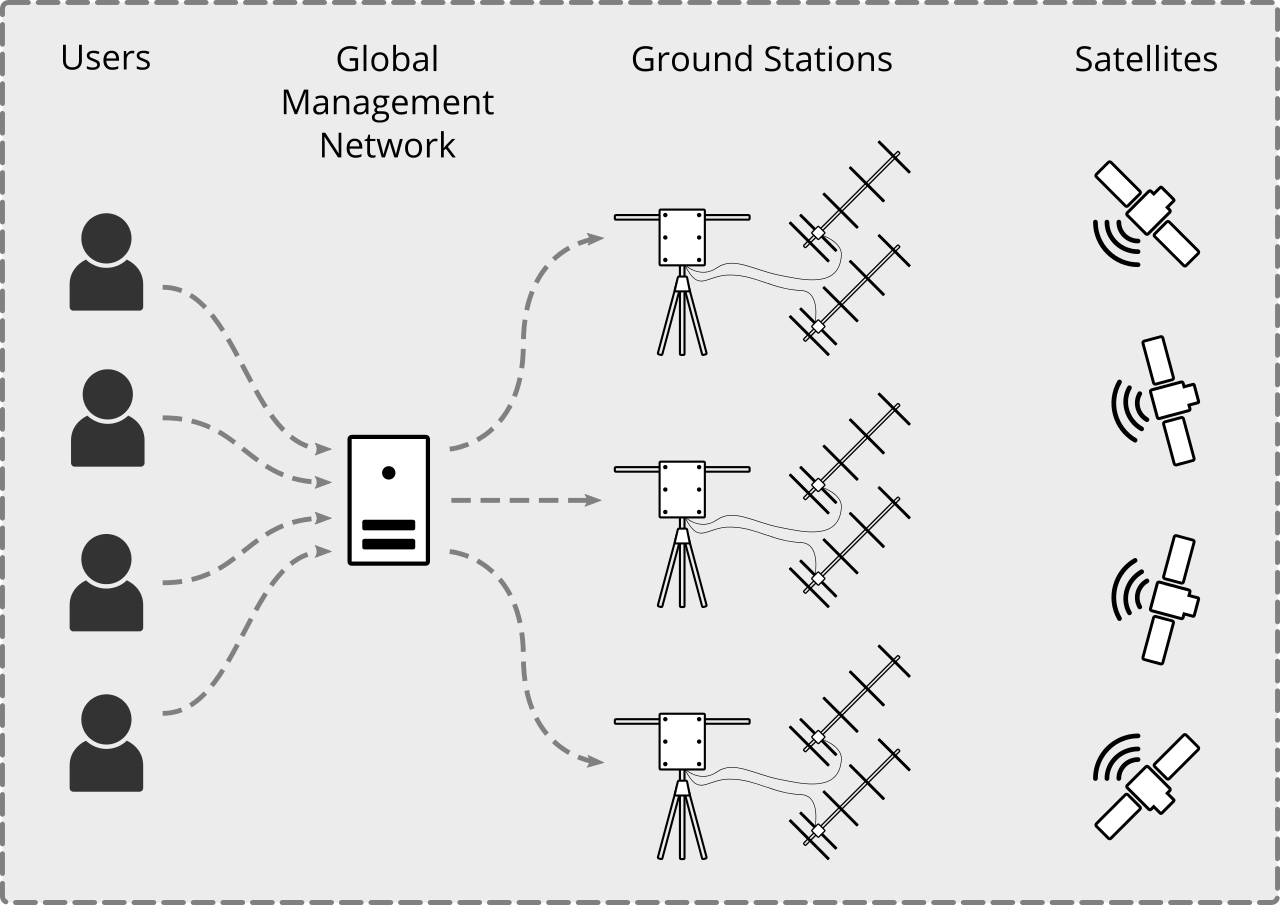 The following System Design visualization depicts all subsystems of the reference implementation of a SatNOGS Ground Station.