This contest has ended and the winners have been announced! Thank you all for participating!
Presenting Hackaday's Goodbye 2020 challenge! 
We partnered with Digi-Key to come up with this creative prompt and they're offering the three winners a shopping spree. Say goodbye to this crazy year by showing us your New Year's mood!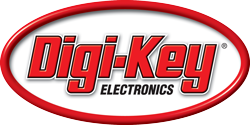 We want to see electronic fireworks, LED panel displays of beautiful things, your automated house that blinks and sings, or even a funny hat! Build the best BOM with alternates and great documentation and three of you will win a shopping spree, up to $500, from Digi-Key. Take the time to learn some new skills if you're isolating; or use this time to express how you feel through interactive art. Nothing relieves stress like the smell of solder smoke and circuit boards.

Get creative, and don't be afraid to enter no matter your experience level -- we're all excited for this year to end and we are looking forward to seeing what the Hackaday community comes up with! 
Awards
We'll be awarding three top Prizes of goodies from the Digi-Key warehouse. Bonus points for showing us a well done bill of materials in the components section of your project. Note: a bill of materials is a list of all the parts needed to build your project. A typical bill of materials (BOM) contains a parts (component) list, part numbers, url of where to buy it, cost of 1 part, and if relevant, costs to buy 10, 100, or more parts.
Grand prize wins a $500 shopping spree from Digi-Key.
2nd prize wins a $250 shopping spree from Digi-Key. 
3rd prize wins a $100 shopping spree from Digi-Key. 
During the challenge, Hackaday will invite you to present your progress on our Twitch channel to the community and we will cheer you on. 
Examples
Need some inspiration? Here are some awesome projects to check out:
Voice controlled scrolling message display by Rob Latour. This project showcases using the Google Home API with an ESP32 to post messages onto an LED matrix. Great way to display messages!
Arduino SPI LED Matrix by Nick Lim. This is a great project for beginners to take a look at -- the linked instructions go into great detail about how the display works and how to display messages!
LED Matrix web controller by binaryunit. Another great project for beginners, with some interactive elements as well!
The IoT Holiday Lights Project by Inderpreet Singh. Beautiful holiday lights controlled by music and user commands. Very pretty!
If you're planning to write something on your PCB or as an output, here's goodbye in a few different languages:
Au Revoir (French)
Adios (Spanish)
Auf Wiedersehen (German)
До Свидания or Do Svidaniya (Russian)
Güle güle (Turkish)
Aloha (Hawai'ian)
Selamat tinggal (Malay)
DaH jImej (Klingon)
להתראות (Hebrew)
وداعا (Arabic)
안녕히 가세요 (Korean)
さようなら or Sayonara (Japanese)
I am groot. (Grootish?)
How to Enter
Start a new project on Hackaday.io. Share images of your project and tell the story of how you designed and built it in the description of your project.
For bills of materials, enter your parts list in the components section of your project.
Once you have published your project, look in the right sidebar for the "Submit project to..." menu in order to enter it in Goodbye 2020!:
Judging Criteria
Beauty is in the eye of the beholder. That said, here are some criteria judges will have in mind while reviewing entries:
Is your project relevant as an end of 2020 mood project? (example: countdown clock)
Have you filled out the components section for your project's Bill of Materials?
Aesthetic: Is it eye catching, breathtaking, beautiful?
Creativity: Is the concept of the project interesting and unique?
Functionality: Is the project functional? Does it go beyond the basics in an impressive way?
Backstory: How well has the story...
Read more »