Hackaday 555 Timer Contest:
Join Hackaday and Digi-Key for the return of the 555 Timer Contest! We loved seeing the creativity of all the entries in this contest a decade ago. 2021 marks the fiftieth anniversary of the 555 timer design, and building something cool around the 555 is a perfect way to celebrate.
Design something cool that uses the 555 timer chip or one of its variants (556, 558, low power versions, etc.), or even build your own 555 from discrete components. If it has the classic 555 circuit as a central part of the design, it's fair game.
You're not limited only using 555s, but the timer chip should be central to the circuit. In other words, we don't want to see a design where the 555 just plays an ancillary role. The timer chip should be the point of the design.

Hackaday and Digi-Key have partnered on this contest to offer three winners an online shopping spree to the Digi-Key warehouse!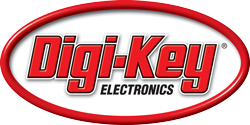 Awards
Thanks to our partner Digi-Key, three top projects will be awarded a $150 shopping spree to Digi-Key.
Recognition
Judges will be on the look out for entries that are worth special recognition in the following special categories.

Hello, world!

Blinking an LED with a 555 has the reputation as "everyone's first circuit", and for many of us it was the gateway into the world of electronics. Projects in this category will be judged on how well they do the one simple job of blinking an indicator to some sort -- LED, incandescent, fluorescent, whatever. You'll have to get creative here -- there are only so many ways to blink a light, after all.

Bandwidth buster

The 555 has its limitations, and this category is designed to help you find them. Show us how you supercharge the 555 and get the highest frequency signal out of it. Or go the other way and show us the lowest frequency circuit you can design.

Chiptunes


The 555 and its cousins aren't just for blinking lights. The ubiquitous chips have been used to make music since they first came out. Granted, the sound can be a little iffy sometimes, but that's where your design comes in. Make some beautiful music with the 555, and let us hear all about it.

Shouldn't have used a 555

It's the comment that has become a meme in our community: "Should have used a 555." It's mostly applied where a microcontroller and some code are used where a simple 555 circuit would have sufficed. So let's turn that in its head and come up with a design where using the 555 makes absolutely no sense. Maybe you turn the comment right back around and design a microcontroller based on 555s. Go ahead, reinvent the wheel -- just use a 555 to do it.

Art for art's sake

In this category, your artistic expression is the thing that matters most. Show us the most creative way you can come up with to put the 555 to work. Circuit sculpture comes to mind, but let your imagination run wild. Just make sure it has a 555 timer circuit in it somewhere.
Examples
Need some inspiration? Here are some projects to check out that should get your ideas flowing:

How to Enter
Start a new project on Hackaday.io. Share images of your project and tell the story of how you designed and built it in the description of your project.
Once you have published your project, look in the right sidebar for the "Submit project to..." menu to enter it in 555 Timer Contest: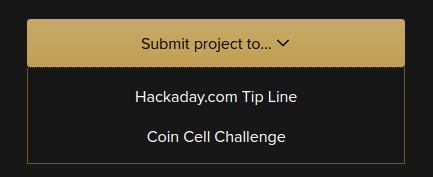 Judging Criteria
Here are some criteria judges will have in mind while reviewing entries:
How much of a role does the 555 timer or its core concepts play in this project?
How original is the project itself? How well does it explain where the concept came from and what is new in this design?
How well is the project documented? (Does the page include a well-written description, schematic, good photos and/or a video?)
How much wow-factor does the project create when looking at the details?
555 Timer Contest Rules
This contest runs from 9 AM PST Wednesday, December 1st, 2021 through 12:00 PM (noon) PST Monday, January 10th, 2022 (here is a handy countdown timer), and projects must be submitted during this timeframe. Winners will be announced mid-January.
Sharing schematics, source code, and/or design files are not required, but a huge plus. These will be considered during judging and are a big part of "backstory" and helping us understand your project.
Existing projects or projects that were entered in previous Hackaday contests and did not win a prize are eligible for submission as entries in this challenge with the following restrictions:

You must update your project page - judges will look at the date the project was updated.
The project must have significant additions from when previously entered. Show what makes it unique for this contest.

Winners can win only once but can enter as many times as they like.
Hackaday Staff, Employees of Supplyframe or Sponsors, Judges, or the family of any of the preceding are not eligible to take part in this contest. Everyone is still encouraged to build awesome stuff and show it off.
Important Reminder: Previously created projects may be submitted to the contest, but they must be updated within the timeframe of this contest. Previously created projects submitted with no updates will be disqualified
To get started, start a project on hackaday.io and upload your project.
A big thanks to Joe Kim for the amazing art!