This contest is now CLOSED, congratulations to our finalists and thanks to everyone who entered! 
Hackaday Sci-Fi Contest:
Join Hackaday and Digi-Key for our 2022 Sci-Fi Contest! 
Design something sci-fi themed, from cosplay or props, to robots or communicators. Hard sci-fi or sci-fantasy, if you could see Captain Kirk using it, wearing it, or flying around in it, it's fair game.
All entries must be at least partly electric – that's just the way the future is! Blinking is naturally encouraged, but certainly not required if that's not canon.
Hackaday and Digi-Key have partnered on this contest to offer three winners an online shopping spree to the Digi-Key warehouse!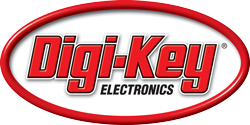 Awards
Thanks to our partner Digi-Key, three top projects will be awarded a $150 shopping spree to Digi-Key.
Special Categories
Living in the Future

This category recognizes that Blade Runner is so 2019. If your sci-fi device was purely fantasy when imagined, but now it's realizable, you're living in the future. A working tricorder or a functioning robot companion would fit in fine here.
Star Star

Whether you're "beam me up" or "use the force", fans of either of the "Star" franchises are eligible for this honorable mention.
ExoSuit

This category recognizes sci-fi creations that you can wear. Costumes and armor fit in here.
Stolen off the Set

If your blaster looks exactly like Han Solo's, you're a winner here. This is the category for your best prop replica.
The Most Important Device
Examples
Need some inspiration? Here are some projects to check out that should get your ideas flowing:
How to Enter
Start a new project on Hackaday.io. Share images of your project and tell the story of how you designed it and built it in the description of your project.
Once you have published your project, look in the right sidebar for the "Submit project to..." menu to enter it in Sci-Fi Contest: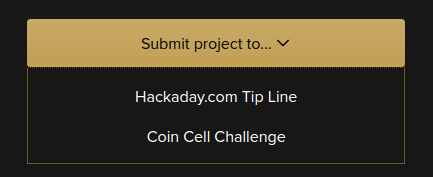 Judging Criteria 
Here are some criteria judges will have in mind while reviewing entries: 
Sci-fi is often about the looks. Blind us with science (fiction)! 
We'd also like to know how it works, and maybe make one ourselves. In addition to the entry, we'll be scoring on how well the project is documented.
Sci-Fi Contest Rules
This contest runs from 8:30 AM PST Thursday, March 10th, 2022 through 8:30 AM PST Monday, April 25th, 2022 (here is a handy countdown timer), and projects must be submitted during this timeframe. 
All designs must reference some works of sci-fi.
The entry itself must not be fiction – it must actually exist in this timeline. To this end, entries must include one photograph or video of the actual device.
Quality of documentation will be considered by the judges. At least two progress logs are required, but more how-to is better.
Projects must be new for this contest. 

You don't have to create a new project page, but it will score better if there's significant change or improvement over the previous version.

All entrants must agree to have the work covered on Hackaday, in case we really like it.
Employees and contractors of Digi-Key, SupplyFrame, Siemens and their immediate family members are ineligible to win, but are still encouraged to enter.
Rules and categories are subject to change.
Judges' decisions are final.
To get started, start a project on hackaday.io and upload your project.
A big thanks to Joe Kim for the amazing art!