Week 4: 2/24/2015 - 9pm PDT 3/3/2015
Another week, another chance to win a T-Shirt by captioning a CERN image!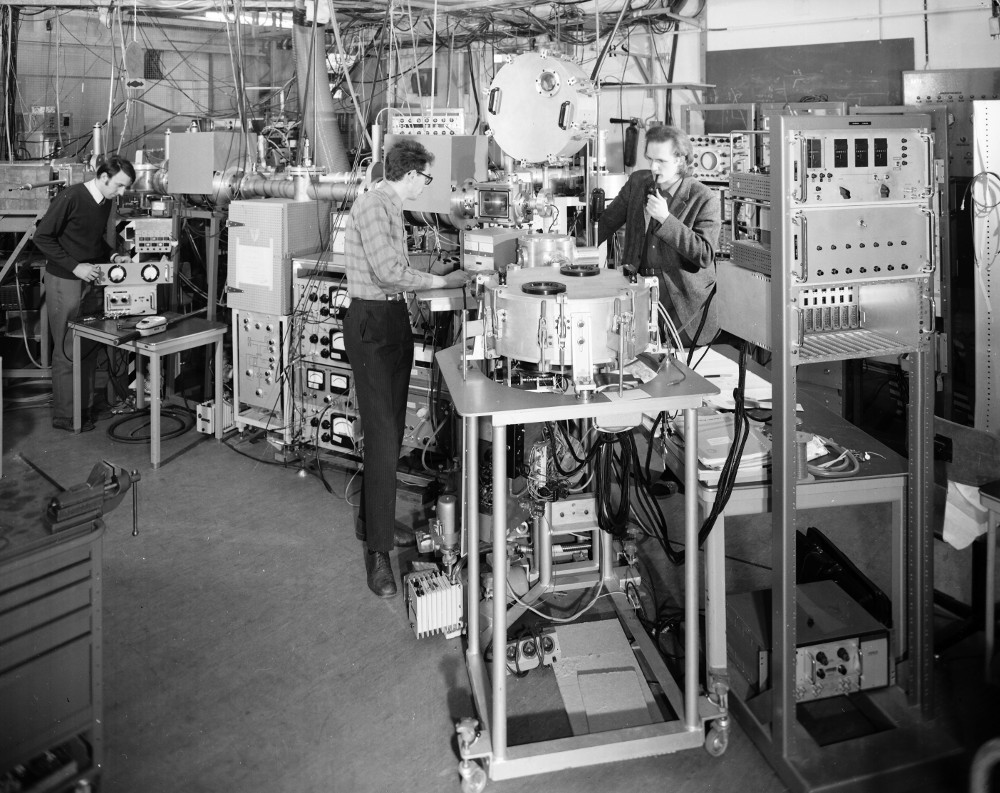 Link to the original CERN image.
High energy physics experiments, racks of equipment, and three interesting fellows! What do you think is going on here?
Add your humorous caption as a comment to this project log. Make sure you're commenting on this project log, not on the project itself.

As always, if you actually have information about the image or the people in it, let CERN know on the original image discussion page.
Good Luck!