Week 12: 4/22/2015 - 9pm PDT 4/29/2015
One of the best parts of running the Caption CERN Contest is checking out the new images on CERN's servers each week. Every week I find new images to zoom in on. I trace wires, look at equipment ID cards, and generally try to figure out what exactly is going on.
This image is no exception. At first glance, one would think the CERN photographer was trying out some multiple exposure techniques. Zooming in on the high res JPG available at the original CERN page shows that the strange phenomenon in the center of the image are actually layers of fine wire strung between the two sides of the curve. Between that and the 80's clean room outfits, this must have been a very important piece of scientific equipment!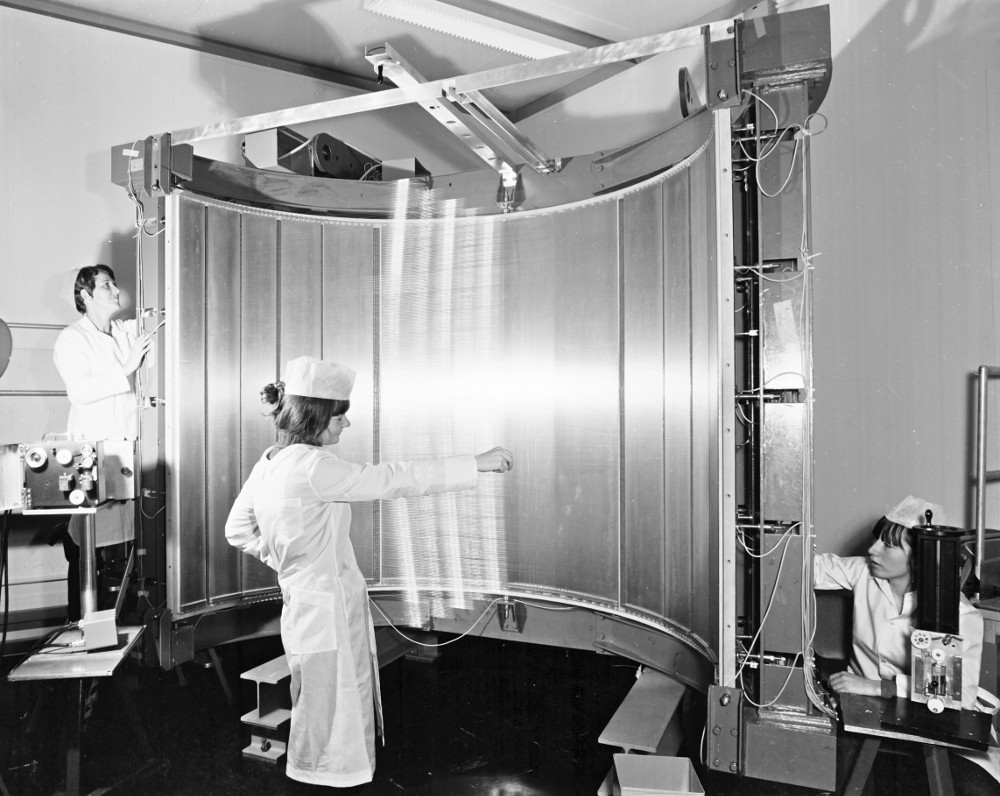 Add your humorous caption as a comment to this project log. Make sure you're commenting on this contest log, not on the contest itself.
As always, if you actually have information about the image or the people in it, let CERN know on the original image discussion page.
Good Luck!