Week 22: 7/1/2015 - 9pm PDT 7/8/2015
Holy cable gore, Batman! This image may make a network engineer or IT person weep, but it was business as usual back in the early days of CERN. 14 racks of equipment, with coaxial cables running everywhere. Let's hope all those patches are connected to the correct ports! What were these two CERN scientists working on? It's up to you to tell us, as CERN has lost the records!
While you're working on your captions, check out the old oscilloscope the standing scientist is using. Scope carts used to be necessary. Today all but the most powerful oscilloscopes weigh in at under 10 pounds.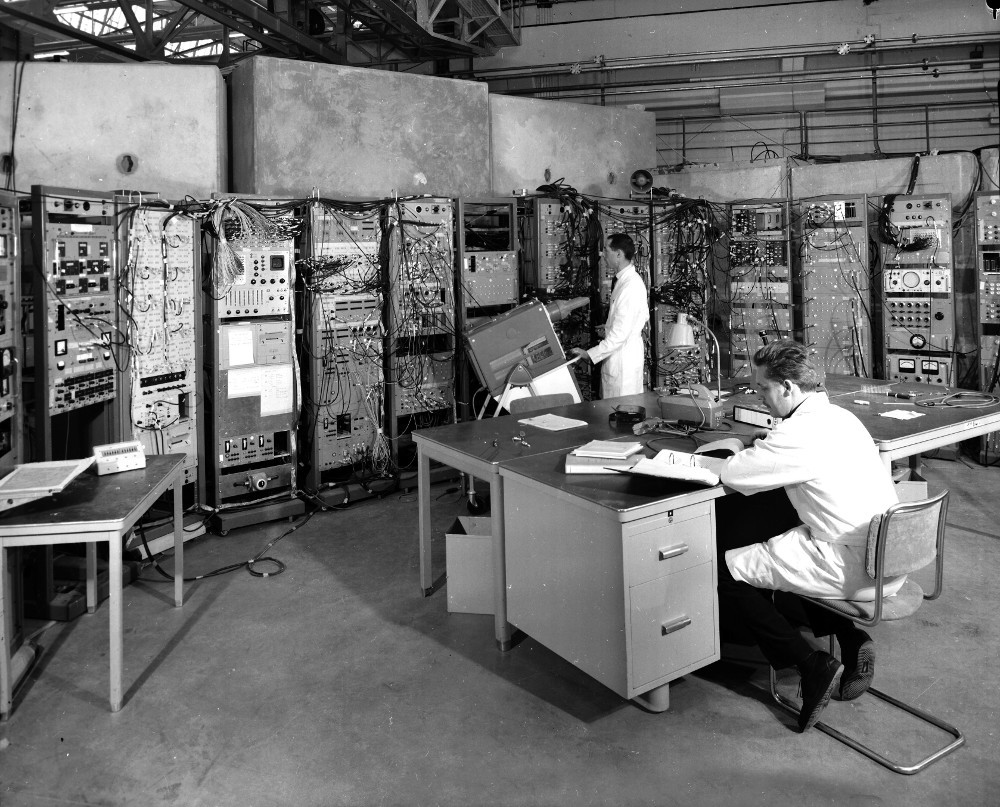 This week's prize is a Stickvise from The Hackaday Store.
Add your humorous caption as a comment to this project log. Make sure you're commenting on this contest log, not on the contest itself.
As always, if you actually have information about the image or the people in it, let CERN know on the original image discussion page.
Good Luck!