Week 23: 7/8/2015 - 9pm PDT 7/15/2015
Something a bit different this week. CERN is probably best known for the various particle accelerators they've had over the years. One of the first units was synchrocyclotron SC-1, which operated from 1957 to 1974. According to the album page on CERN's servers, SC-1's last day of operation was celebrated with a funeral procession. Scientists, and staff walked the grounds with flowers, top hats, and even a shrouded coffin. We can all related to decommissioning a well worn piece of equipment. Be it a computer, a machine tool, or even a synchrocyclotron. There are always the mixed feelings of thanks that it did a good job, and the relief that it will no longer need to be maintained.
Even though we have a pretty good idea of what's going on in this image, we're going to caption it anyway! Give us your best captions of what you think is really going on here!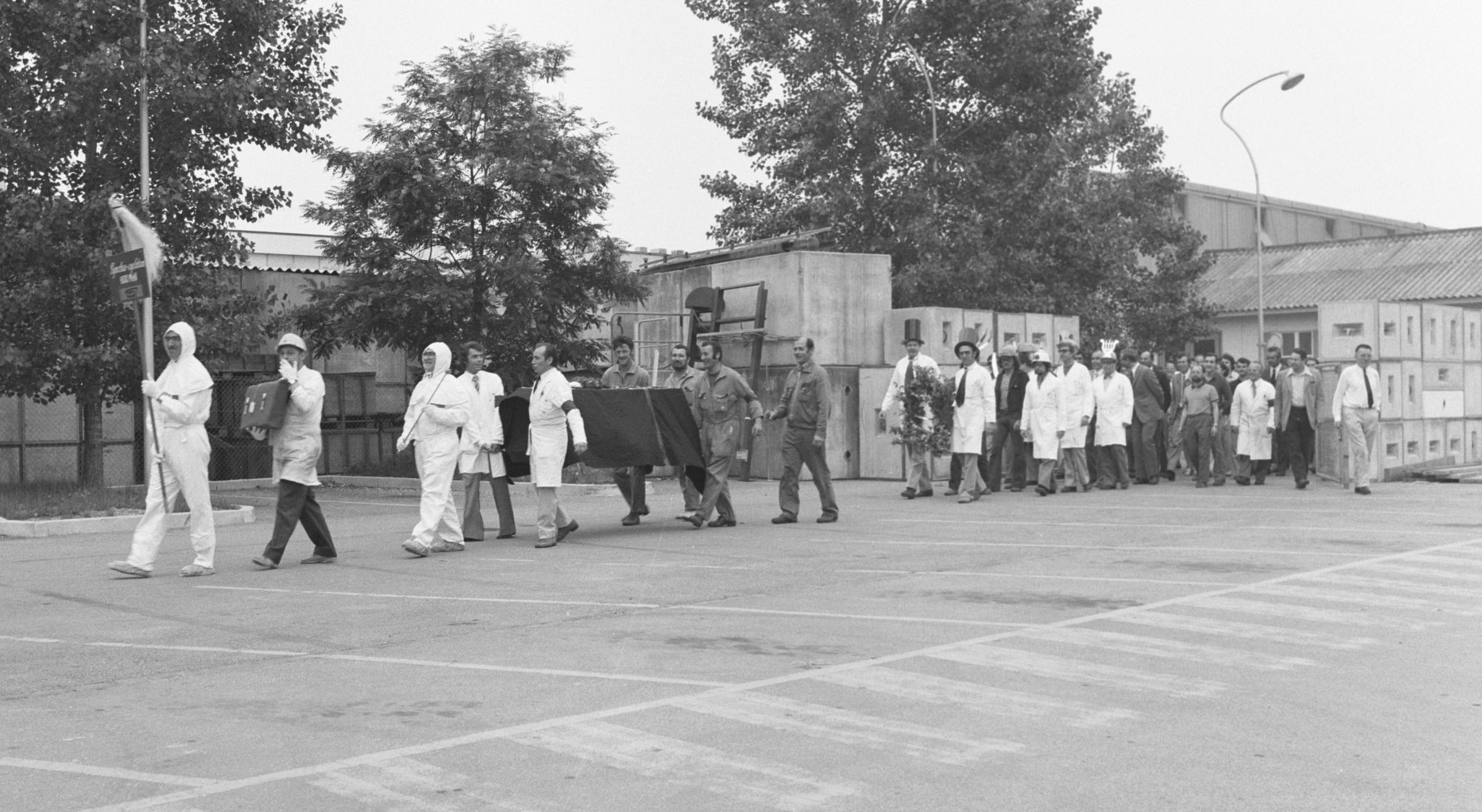 This week's prize is a LightBlue Bean from The Hackaday Store.
Add your humorous caption as a comment to this project log. Make sure you're commenting on this contest log, not on the contest itself.
As always, if you actually have information about the image or the people in it, let CERN know on the original image discussion page.