Details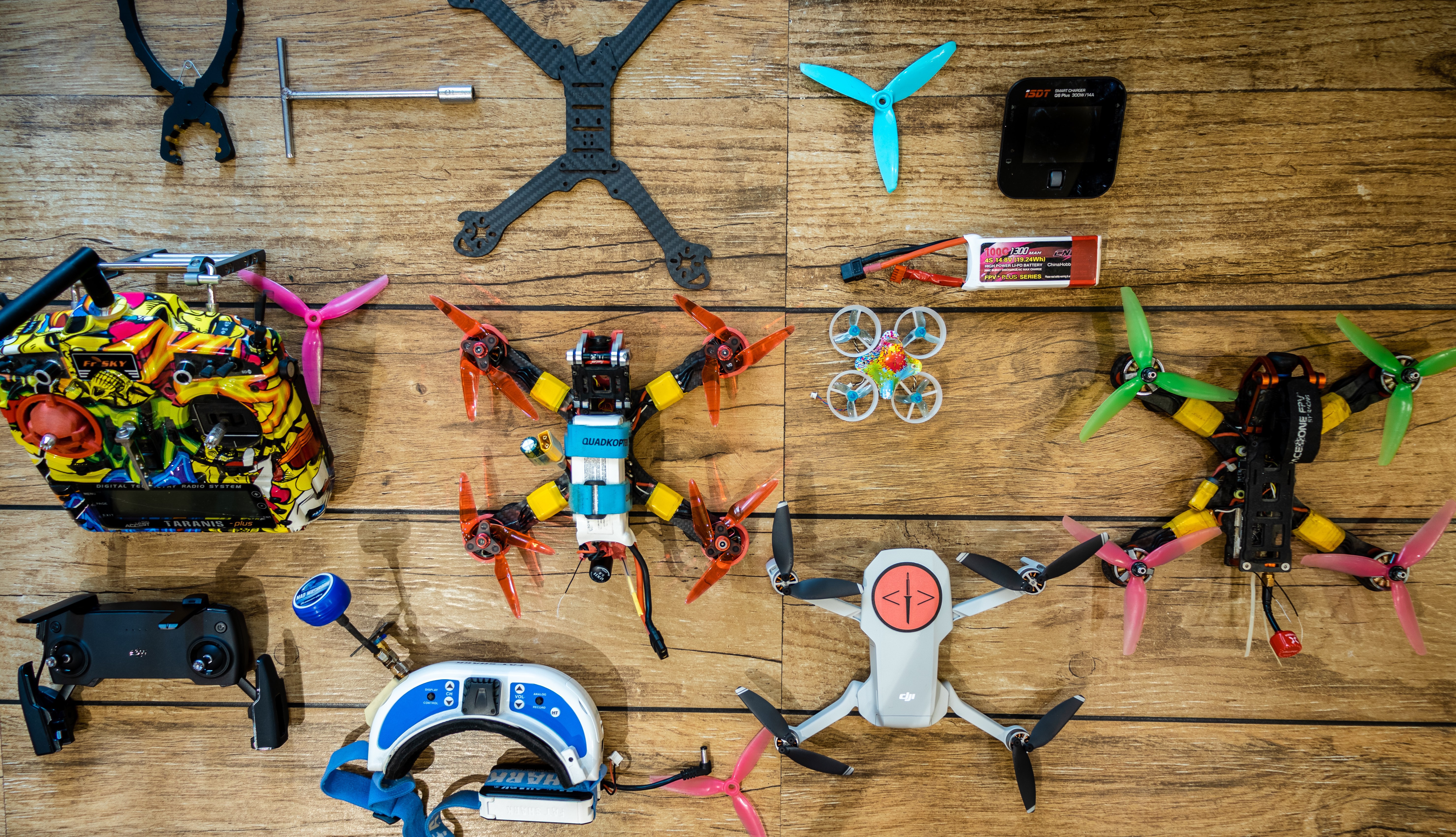 Get Tickets here : https://www.eventbrite.com/e/hackaday-u-introduction-to-fpv-drones-tickets-115769881833


About the classes:
The entire course is divided into two levels (A+B) with 4 pre-recorded lectures and 4 live office hours session at each level.

Pre-Requsite for Level A:
- Basic understanding of physics, laws of motion, gravity
- Basic understanding of electrical systems: AC, DC, motor
- Basic understanding of electronics
- Basic understanding of Digital Signal Processing and control system is good to have though not necessary
Class Duration:
- 1 hour per pre-recorded lecture every  week
- 1 hour live office hours / QnA every week
Hardware / Kit:
Students are advised to audit this class without investing in kit as the ability to pick and match components will be taught during the class and later participants can pick their own kit to make drones which suits their applications. A good source to buy drone parts is : https://getfpv.com (not-sponsored, no-liabilities of parts failures)
Software:
The drone flight controller will be programmed and tuned using an open source firmware, details will be shared during the class. No special software or OS is needed to attend this courseware.
A Basic quadcopter drone kit includes:
1- 1x Frame (Quadcopter, Tricopter, Hexacopter etc)
2- 4x Brushless DC motor xxyy-AAAA KV (4 motors for quadcopter, xxyy-AA is rating)
3- 4x Electronic Speed Controlled - XX amps
4- 1 Radio transmitter 
5- 1 compatible Radio receiver - min 6 channels
6- Flight Controller and Power distribution board
7- FPV Camera
8- FPV Video Transmitter
9- Propellers 
10- Battery and connectors 
11- Battery charger
12- Antenna for vtx
13- Misc - (LEDs, 3D printed parts, Landing pads, FPV Goggles/Monitors)
Class Schedule:
Class 1: Introductions to UAVs and Propeller Selection process: 
September 8th, Tuesday at 9:30 am EDT/ 7pm IST
Office Hours - 9th,  Wednesday 11:30a EDT/ 9pm IST
- What are UAVs and their applications
- Physics which keeps a drone in Air 
- Degree of Freedom( YAW, PITCH, ROLL)
- Basic talk on all the components
- Basic introduction to signal processing and sensors involved
- Propeller selection Guide
- Size of propeller
- Pitch of propeller
- Types of propeller
- Why is the cheapest component in drones also the most important component?
Class 2: Frame Selection and Tx/Rx:
September 15th, Tuesday at 9:30 am EDT/ 7pm IST
Office Hours - 16th,  Wednesday 11:30a EDT/ 9pm IST
- Frame selection guide
- Types of frame based on shapes and size
- Types of frame based on material
- Which frame to pick based on your applications
- Thrust to weight ratio
- About transmitter and receiver
- Frequency (ISM bands)
- Power
- Frequency hopping algorithms
- Can you DiY your own Tx/Rx?
- Basic introduction to telemetry
- Antenna length maths
- LRS (Long Range system) and UHF (Ultra high frequency systems)
Class 3: Motors, ESCs and Batteries
September 22nd, Tuesday at 9:30 am EDT/ 7pm IST
Office Hours - 23rd,  Wednesday 11:30a EDT/ 9pm IST
- Brushless DC motor parts
- Stator
- Rotor
- 3 phase Induction with rotating magnetic field
- Brushless DC motors ratings
- Importance of stator height and width
- KV Rating
- Magnet technology
- Electronics speed controller
- Pulse Width modulation
- Communication with receiver or flight controller
- Batteries
- LiPo / Li-ion/ LiFe / Nanotech
- mAH rating
- C rating
- S rating
- Charging and storing a battery
- A talk on safety
Class 4: Flight Controllers and Digital signal processing
September 29th, Tuesday at 9:30 am EDT/ 7pm IST
Office Hours - 30th,  Wednesday 11:30a EDT/ 9pm IST

- Why we need a flight controller or software in our drones
- Why we need sensors on drones such as accelerometer, gyroscope
- Inertial Measurement Unit (IMUs) and Degree of freedom
- Digital Signal processing basics in drones
- Sensor fusion and filtering...
Read more »