anfractuosity12:59 PM
haha cool!

Vladimir12:59 PM
The sliky project inspired another project that I called Dancing Slinkys.

Vladimir12:59 PM


https://www.instagram.com/p/BW0OK21Hkga/
25 Likes, 2 Comments - Vladimir Mariano (@desktop_makes) on Instagram: "3D print springs that grooves to music using the Adafruit Circuit playground, Neopixel Ring, and a..."

Vladimir1:00 PM
It uses 3D printed springs, 3D printed gears, an Adafruit Circuit Playground board, a neopixel ring, and will dance and light up when it hears music.

anfractuosity1:00 PM
funky :)

Vladimir1:02 PM
Here's a pic

Vladimir1:02 PM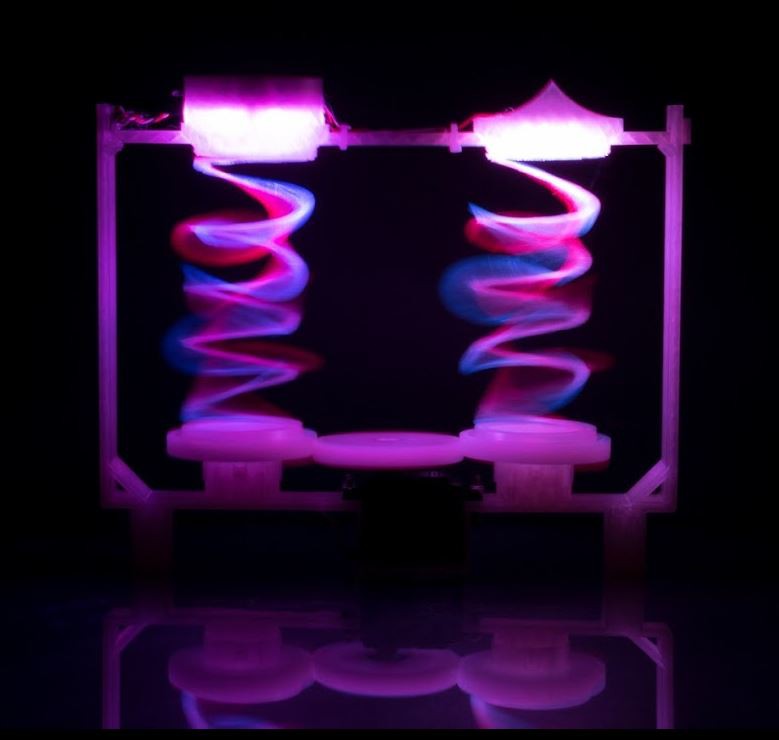 We're coming up to the top of the hour, so it's time to call it a Chat. I want to thanks Vladimir for stopping by and sharing his work with us, and invite him to stay on and answer questions if he has more time. Otherwise, I'll just say a big thank you for the Chat!
And don't forget that next week we'll have Dillon He, founder of EasyEDA. He's in Shenzen, so we'll be meeting at 5:00PM Pacific rather than the usual noon. Same day, different time: https://hackaday.io/event/165384-easyeda-hack-chat-with-dillon-he