Join the Hack Chat by clicking on the JOIN HACK CHAT button. Then, request to join #Hack Chat.
Don't request to join from this page, click the JOIN HACK CHAT button.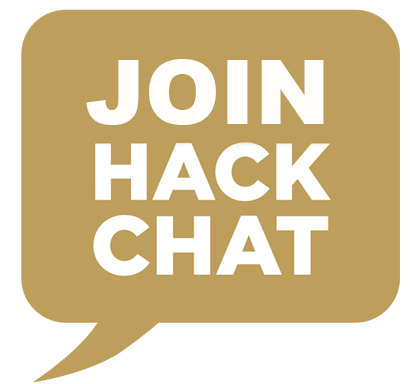 ____________________________________________________________
Parallax joins us in the Hack Chat
Friday, May 5th at noon PDT, @Chip Gracey from Parallax is joining us in the Hack Chat.
For the last 11 years, Chip has been working on the Propeller II.
Chip is helped by a motley group of forum participants who've been programming the new Propeller chip. The Propeller concept is 8 or 16 separate cores, connected via a shared central memory and I/O pins.
This makes for very fun programming, as the architecture is intended to be understood at the assembly-language level, making disparate real-time feats very achievable.
About Chip Gracey:
Chip grew up in northern California during the 1970's and 80's when computers were becoming accessible. Interested in electronics since childhood, he began programming an Apple ][ and built cross-platform development systems for the C64 while a freshman in high school.
Between graduating high school and bombing out of his local junior college with a 0.95 GPA, he and a friend started Parallax in 1987.
The company initially flirted with different product ideas, but found its niche in microcontrollers and development tools. Everything Parallax makes today is intended for invention and/or education.
Bring your questions and projects about anything to do with Parallax design to this week's Hack Chat!
We're meeting in the #Hack Chat on May 5th, noon PDT.
Here's the list for discussion and questions, add yours to the sheet!