Don't request to join from this page, click the JOIN HACK CHAT button.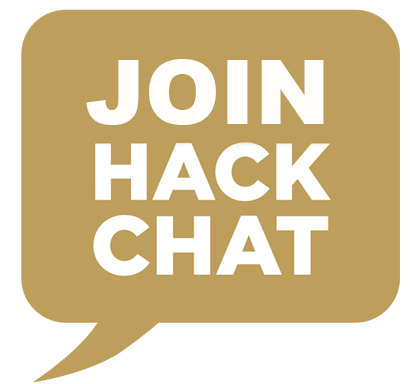 ___________________________________________________________
Dan Sheadel and Drew Fustini join us in the Hack Chat.
Dan is an original member of the @OSH Park team responsible for countless perfect purple PCBs. He enjoys designing tiny useless robots and mentoring students building better ones. He made KiCad users happy last year by supporting native .kicad_pcb uploads.
@Drew Fustini is not only the purveyor of OSH Park's purple PCBs, but he's often hard to miss at events dressed in purple. He's also a board member of the BeagleBoard.org Foundation and a vigorous advocate for Open Source Hardware and Free Software. When he has time in between tweets that highlight the communities projects, embedded systems and the Linux kernel fascinate him.
Co-hosted by @Jasmine Brackett from @Tindie and Hackaday.io's @Shulie Tornel. This Hack Chat is part of a collaboration Hackaday & Tindie to bring content and events that encourage engineers and inventors to prototype and bring their ideas to market.
We'll be talking about:
What would Hackaday & Tindie folk like to see from their PCB supplier?
Innovations in small and medium scale PCB services
Meeting environmental regulations for PCB manufacture in the USA
OSH Park's shared projects, and how you can now link to your Hackaday.io profile or product on Tindie (or elsewhere)
Other tips & tricks for perfect PCBs
Here's the sheet to guide the discussion.