Eclipse 2017 is coming, and this may well be the best place in the United States to watch it from! We'll be in the caldera of an extinct (hopefully) volcano called Menan Butte, just west of Rexburg, Idaho. The path of totality literally runs right over the top of North Menan Butte!! You can't get a better seat for this once in a lifetime event.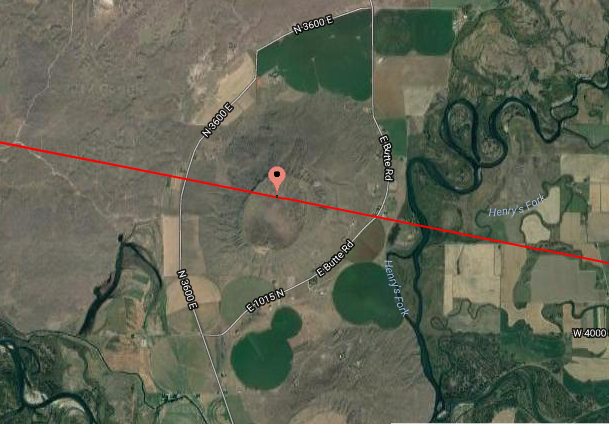 But wait -- there's more.  Menan Butte is about 500' above the Snake River Plain, a vast flat plain that stretches off to forever both east and west. From our vantage point we'll be able to watch the Moon's shadow racing eastward across the plain at 1700 miles an hour!! Totality will last for about two minutes, after which we'll be able to turn around and watch the shadow race away towards Wyoming. DO NOT MISS THIS SIGHT!!

Eastern Idaho will offer some of the highest probability of optimal viewing conditions. The Snake River plain is arid and the air is clear and crisp at 4500' above sea level. August is still the dry season in Idaho and we'll have a great chance to have spectacular conditions.
If you're anywhere within a day's drive of Menan Butte, you owe it to yourself to come see the Eclipse from this prime location. I'll be camping on private land west of South Menan Butte -- details to follow on that and exactly where our meetup will be.