Join the Hack Chat by clicking on the JOIN HACK CHAT button. Then, request to join #Hack Chat.

Don't request to join from this page, click the JOIN HACK CHAT button.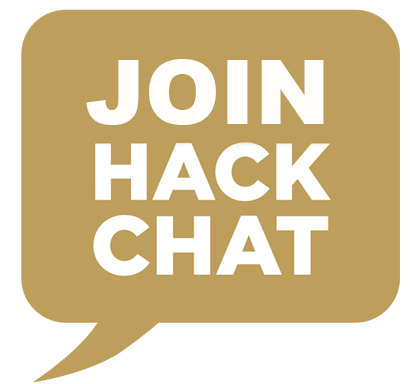 ____________________________________________________________
Zach Fredin will be hosting the Hack Chat this week.
This Hack Chat is at noon PDT, Friday, September 15th.
Time Zones got you down? Here's a handy count down timer! 
Zach Fredin enjoyed soldering while growing up, which pushed him to study metallurgy in college. He ended up back into electronics after starting the educational product company NeuroTinker, LLC with his partner Joe Burdo. The GPL-licensed NeuroBytes project was a finalist in The Hackaday Prize Best Product category in 2015, and soon afterwards Joe and Zach received their first NSF grant which allowed them to focus on the project full time. They are currently working under a Phase II award and plan to have products on the market in late 2017. 
In this chat, we'll talk about lessons learned from starting an Open Source hardware company. 
When you're starting an Open Source hardware company from nothing, you want to plan ahead. Defining how open you want to be, how to keep manufacturing humming along, and how to build a brand new community around your product are all parts of starting a business. Zach will share what he's learned in the past three years while building NeuroTinker.
TL; DR, in this chat, we'll discuss ::
Experiences building an Open Source hardware company
Manufacturing Open Source hardware products
Building a community around a product 
Business planning
Here's the sheet to guide the discussion.