Join the Hack Chat by clicking on the JOIN HACK CHAT button. Then, request to join #Hack Chat.

Don't request to join from this page, click the JOIN HACK CHAT button.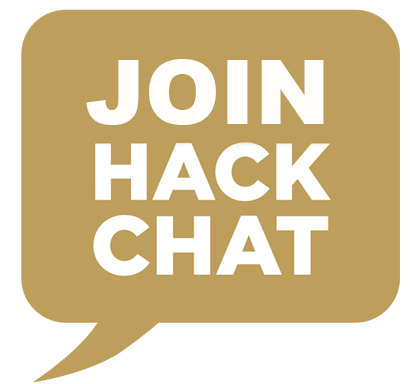 ____________________________________________________________
Phoenix Perry will be hosting the Hack Chat this week.
This Hack Chat is at noon PDT, Friday, October 6th.
Time Zones got you down? Here's a handy count down timer! 
Making games is fun, empowering, and a cool way to be both creative and technical at the same time.
In this chat we'll be talking about hardware game design. We'll discuss inputs and outputs to the system, the thinking that is behind setting up a complete experience, and how to make it fun. 
Which hardware works best? When is it better to design a board from scratch, and when is it better to pick up a ready-to-use board that already has the functionality we want? What are the design constraints behind designing a complete game?
Phoenix Perry creates physical games and embodied experiences. Her work looks for opportunities to bring people together to raise awareness of our collective interconnectivity.  A consummate advocate for women in game development, she founded Code Liberation Foundation. This organization teaches women to program games for free. Since starting in 2012, this project has reached over 3000 women in the New York and London areas between the ages of 16 to 60.  Currently she is a Lecturer in Physical Computing at Goldsmiths, University of London. 
TL; DR, in this chat, we'll discuss ::
Game Design
Hardware design for games
Building communities
Educating others
Here's the sheet to guide the discussion.