Join the Hack Chat by clicking on the JOIN HACK CHAT button. Then, request to join #Hack Chat.
Don't request to join from this page, click the JOIN HACK CHAT button.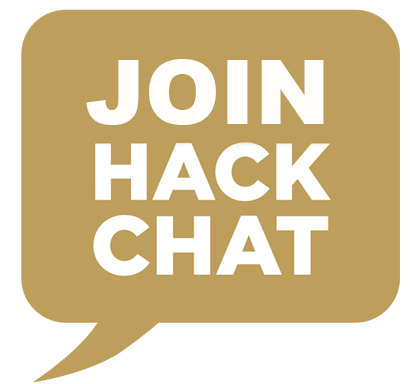 ____________________________________________________________
Jason Kridner will be hosting the Hack Chat this week.
This Hack Chat is at noon PDT, Friday, October 13th.
Time Zones got you down? Here's a handy count down timer! 
The BeagleBoard was first developed in 2008 and has an active community. The BeagleBoard is an Open Source single board computer used in many neat projects on Hackaday.io. 
We especially like Bela, an Open Source audio processor for embedded DSP, interactive installations, and any project that needs sound!
We're excited to welcome Jason Kridner to host this week's Hack Chat. Jason is one of the co-founders of BeagleBoard.org and has been working on the support and development of the BeagleBoard since the beginning. 
Jason will discuss BeagleBoard.org and where it's going. We'll talk about Linux, pro-making, and education hacks. These are all communities within BeagleBoard.org and we'll learn more about where these communities intersect.
Digi-Key has generously offered to give away two PocketBeagle boards to the best idea submitted. Please use our discussion sheet to submit your idea. It can be something you are already working on.
If you are working on a BeagleBoard hack, please list your Hackaday.io link in the discussion sheet!
TL;DR
The HackChat this week is about BeagleBoard.org. We will discuss:
BeagleBoard.org and the direction it's moving in
Communities using BeagleBoard
Education
Projects using the BeagleBoard
There will be a giveaway for the two best BeagleBoard ideas or projects submitted!