Join this Hack Chat by clicking on the JOIN HACK CHAT button.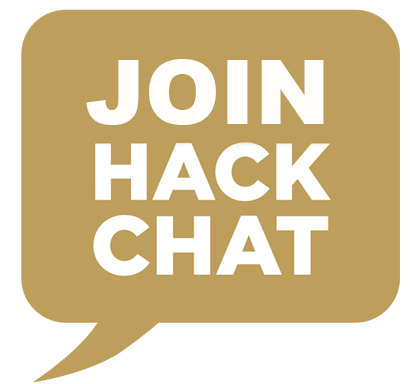 ____________________________________________________________
Robert Wolff will be hosting the Hack Chat this week.
This Hack Chat is at noon PST, Friday, December 8th. 
Time Zones got you down? Here's a handy count down timer! 
If you've ever wondered how you can get involved with open source development, this chat aims to de-mystify with a discussion of how to contribute. We'll be using 96Boards as our example, which is a group of single board computers that uses many different processors and boasts a range of hardware specifications to make ARM processors easily available to developers. The specifications are open and define a standard board layout for SoC-agnostic (processor independent) development platforms that can be used by software application developers and other system software developers. 96Boards is produced by Linaro.
Robert Wolff is a technical writer, open source evangelist, community leader and engineer with a history of working in and around esteemed academic institutions and STEAM (science, technology, engineering, art and mathematics) based educational programs. Robert graduated from University of California, San Diego with a bachelor's degree in Electrical Engineering. During his undergrad, he was heavily involved with the Global Teams in Engineering Services (TIES) program. He participated in several humanitarian engineering projects, working in multi-disciplinary teams, to deliver useful prototypes to promote STEM education for underprivileged communities around his hometown of San Diego, California. It was during this time Robert began to develop an interest in open source, embedded system, and IoT.
Robert is the community manager for 96Boards at Linaro. He maintains several of 96Boards' orgs and repositories, runs a variety of community driven projects/initiatives, and hosts his own live, weekly online video "podcast" dubbed "96Boards OpenHours".
TL;DR 
What is 96Boards?
How to contribute to open source projects using 96Boards
Technical challenges in designing an agnostic system
Technical challenges around documenting an open system
How 96Boards makes ARM development easier
96Boards community, ecosystem and resources
Please add your questions in the comments of this page.