Join this Hack Chat by clicking on the JOIN HACK CHAT button.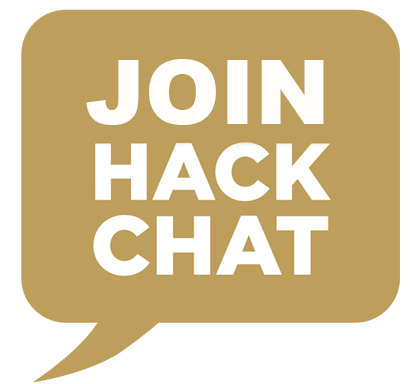 ______________________________________________________________________________
Pete Dokter, Toni Klopfenstein, and Sophi Kravitz will be co-hosting the Hack Chat this week. This Hack Chat is at noon PST, Friday, February 9th.
Time Zones got you down? Here's a handy count down timer!
Hackaday.io is a place where people "fork" or "remix" hardware projects and we think there are additional ways to add contributors to your hardware projects. 
For software, all it takes to contribute is a pull request- the bar to start contributing is low, although your contribution's acceptance to the project may be high. For hardware, it's much more complicated. For one thing, there's a financial barrier to entry. You need the hardware to continue to working on the project. You may need the same layout software. You need a BOM and parts. Then you need skills to work with someone else's work. 
In this week's chat, we'll brainstorm the best way to set your project up for collaborations.
Formerly Director of Engineering, Pete is now a Brand Ambassador for SparkFun Electronics and hosts the "According to Pete" video series expounding on various engineering principles. Pete favors working in dark places to a soundtrack of psychedelic space rock, enjoys building/flying drones and rocking out on guitar.
Toni is currently the Product Development Manager at SparkFun Electronics, and has been an employee there for 7 years. She formerly served on the Open Source Hardware Association Board and participates in the Open Hardware Summit yearly. In her free time, she enjoys working on collaborative art and electronics projects within the burner community. 
Sophi Kravitz has been working on Hackaday.io for the past few years. She is an EE who makes electronic projects for fun and occasional profit. 
In this chat, we'll discuss:

What makes a hardware project collaborative?
How can you determine the skills needed on your project?
What are good methods for working online with others?
How high should you set the bar for entry on a collaborative project?