Hackspace Manchester is bigger and better than ever!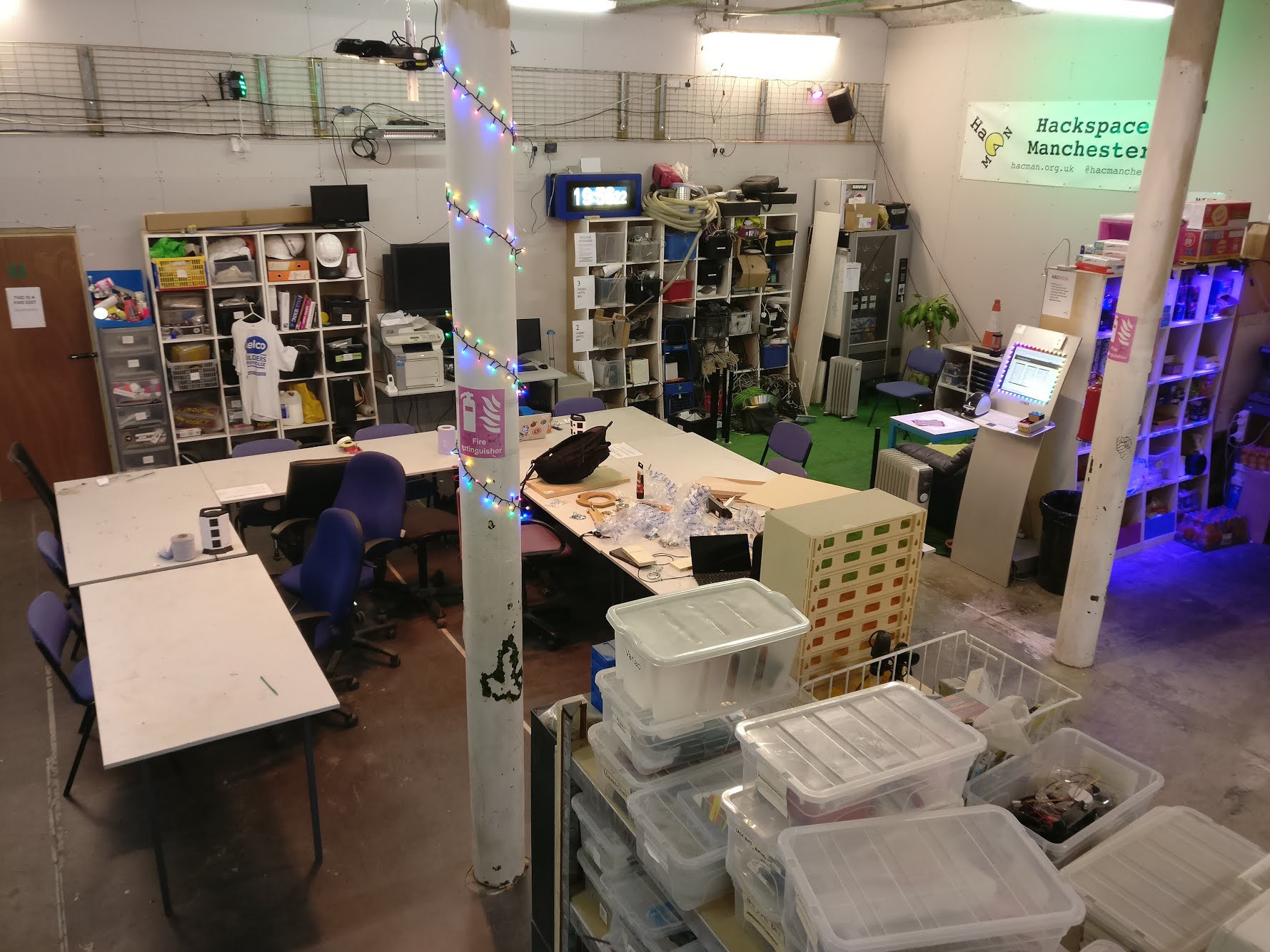 Our tools and areas!
We have:
Woodwork shop
Metalwork shop
Craft area
Coworking tables
Electronics bench
Chill space
Snackspace (tuck shop with so many snacks)
Open Evening - come say hello!
Open evening every Wednesday from 6:30 - just show up and say hello: We are based at at Unit 404, Wellington House, Pollard Street, Manchester.
Say Hello
Events:
Weekly open evenings
Games nights
After Dark hacking
3D Printer User Group
Monthly Member Meetings
For more information, check out our site https://hacman.org.uk/
Formerly Stockport Hackspace.