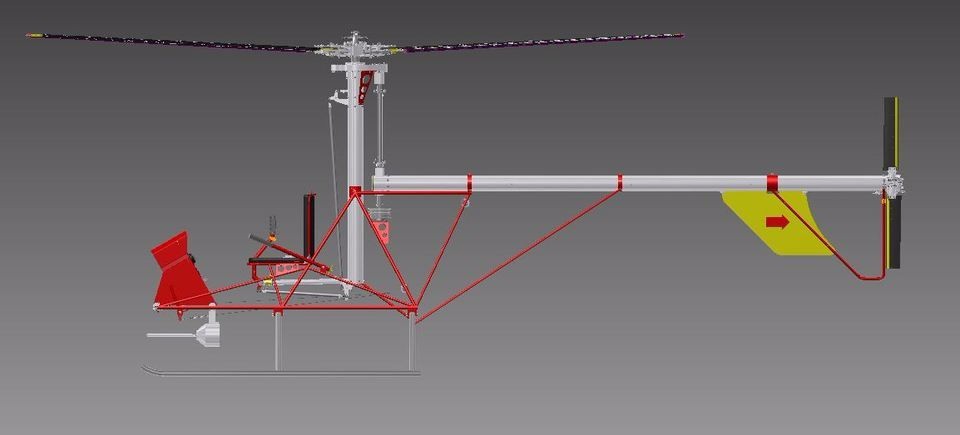 HACKAMERICADOSUL and exchange of available technology, South America - Brazil - a friendly and inclusive place for people who like to do things, sharing of knowledge and perhaps gain Millions of euros dollars.
The project is innovative uses technology already available, but do not use reducer and the electric motor revoluncionario this place imagined drawing.

flying orca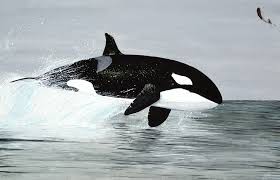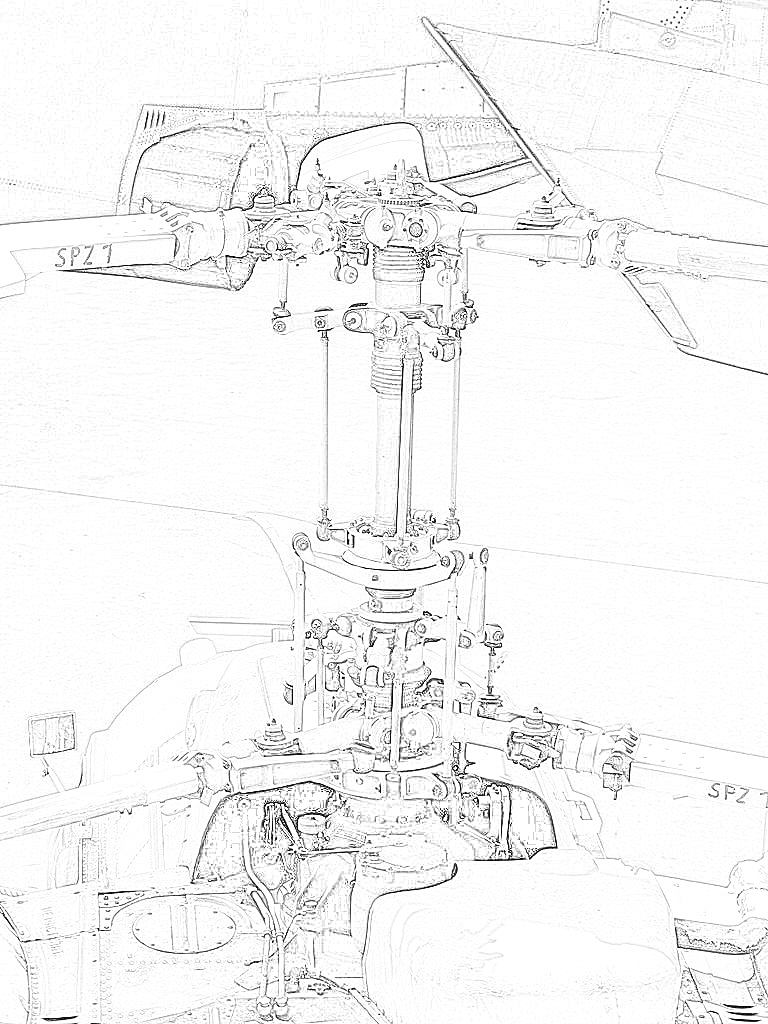 The helicopter traditional designs use a main rotor to generate lift and displacement, and a tail rotor for counteracting the torque applied to the fuselage. Another design known as the coaxial rotors, helicopter uses a pair of rotors mounted one above the other to give support and displacement.
To counteract the torque, the rotors rotate in opposite directions, creating equal and opposite torques which cancel and eliminate the need for a tail rotor. The yaw control is achieved by increasing the collective pitch of rotor collective pitch and decreasing the other. coaxial rotors also reduces the effect of lift asymmetry because as they rotate in opposite directions, the two sides of the rotor disc have a retreating blade and a moving blade. My project iclinaçao the lower upper thane helices are fixed (constant) the direction control is unique rear engine.
Another advantage of the coaxial rotor design is a greater burden for the same power output. As a tail rotor consumes some available energy produced by the engine, with the coaxial rotor design the extra energy is available to lift more load. Furthermore, eliminating the tail rotor reduces the noise, allows a more compact design, and increases safety on the ground.
The main disadvantage of coaxial rotor design is increased mechanical complexity of the rotor system. Two oscillating rotor heads and their control rods for both rotor systems have to be built on the same mast, and which in itself is more complex because of the need to rotate the two rotors in opposite directions.
However, this is partly offset by the elimination of the complexity of the tail rotor system. Despite the increasing complexity of the rotor system give rise to an increased risk of a catastrophic failure, helicopters with this type of design has a good track record of reliability.