Dead Dell Inspiron 1300 :(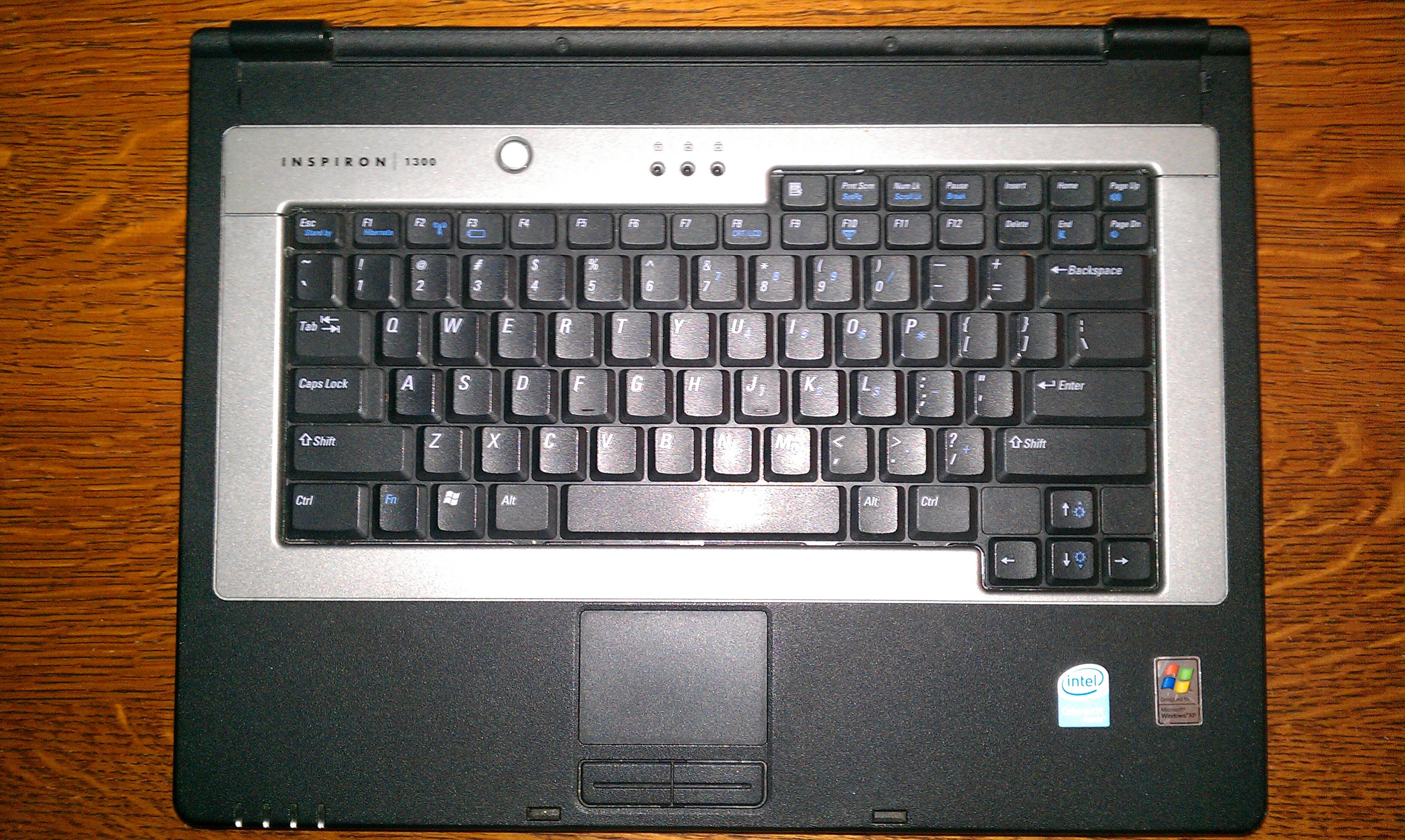 I would surly hate to see its life cut short out of neglect.
Not that I'm attached to it. After all it had two previous owners when the screen got smashed. I got it for free, removed the screen, attached it to a monitor and used it as an XP desktop for a couple of years until the battery died, then after I wiped it and installed Ubuntu and it served as a portable backup TV connected system I carried around when moving. After that I put Puppy Linux on it with a monitor and UPS for a couple of years. Then suddenly out of the blue it started shutting off randomly.
I think this is close:
Intel Celeron M Processor (1.73GHz/2MB Cache/400MHz FSB*)
15.4-inch WXGA display
512MB of RAM (2 stick configuration)
Intel integrated Media Accelerator 900 graphics card
60GB Hard Drive (5400RPM)
Microsoft Windows XP Home
24x CD Burner/DVD Combo drive
Dell 1470 Internal Wireless 802.11a/b/g
56Kbps Modem and Integrated Network Card (ethernet)
Dimensions: Height 1.41", Width 14.0", Depth 10.5"
Weight: 6.7lbs (with 4-cell battery)
4-cell Lithium Ion Battery
Ports: 3 USB 2.0, VGA out, Modem RJ-11, Ethernet RJ-45, audio line-out (for speakers headphones), external microphone port, ExpressCard 34 slot
There must be something I can do with this thing. I just don't know if its project worthy yet. Its at least worth a look inside.