History
METEOR is branded by 'Karstadt', a well-known and  very long-established department store chain in Germany. The bicycle was made around 1980 in Poland. The genuine manufacturers name is ROMET.
As you might know, Poland was part of "Eastern Europe" before 1990, and, like all Soviet-bloc-countries, it always needed forex (foreign exchange). The export of e.g. receivers, TV sets or bicycles ensured this kind of revenue. The polish brother of METEOR can be searched as "Predom Romet Orkan".

At a glance
METEOR is really old-fashioned, sturdy and massy. No aluminum parts were used on it. Chromated Fenders, handle bar, cranks, chainring, brakes, front rim, brake lever... it is 'all steel' work.

Due to its extended stay outside, nearly all unpainted metal was either stained, pitted or rusted heavily. Also, the tires and the saddle were crumbling from the sun.
I know, any other bicycle hobbyist would tell me: "Toss it.", but... no.
My order is to bring it to a new life.
First, I have disassembled everything off the frame step by step...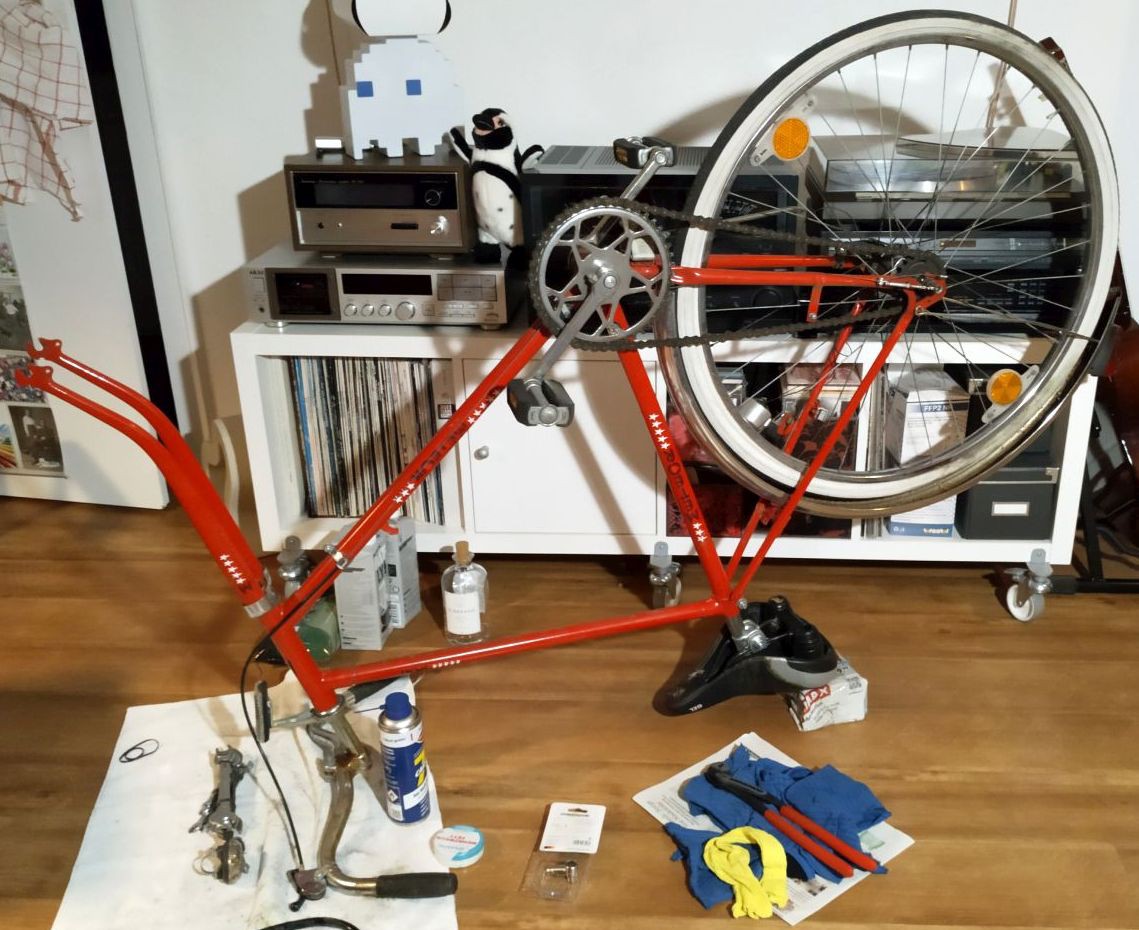 Disassembling step by step

Note: The old rear wheel contains a Sturmey Archer 3 speed hub, also on a steel rim. The complete wheel is without rust and the hub itself seems to be almost undestroyable. I will put it on stock!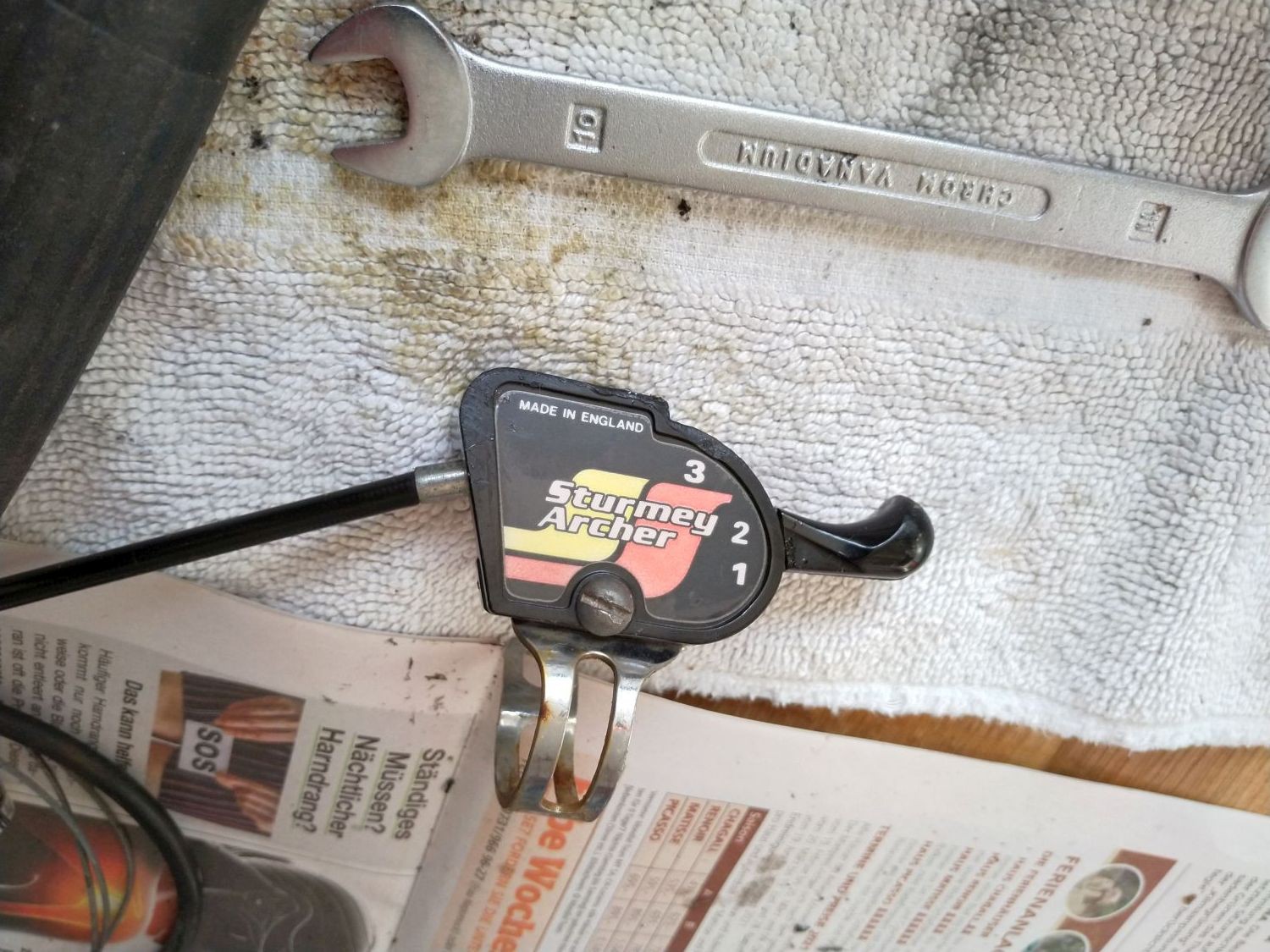 gear shifter
40 year old monster chain!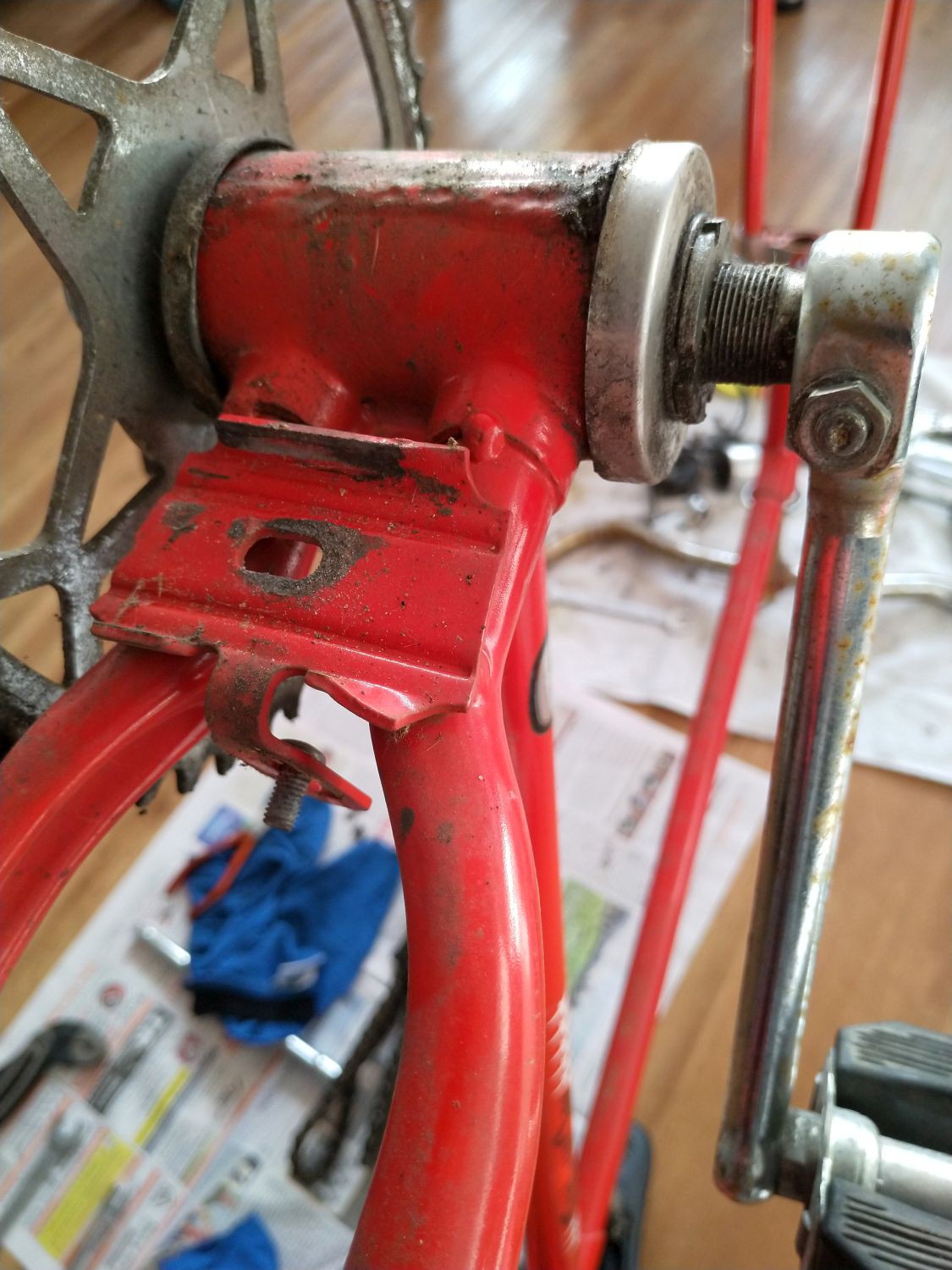 All-steel Thomson bottom bracket and crank arms