Discovered at ebay, I purchased from an auction a nice aluminum 46-teeth chainwheel ('Kettler' brand). It 'snuggles' to the frame, the chainline looks well and it is in proper condition.

Kettler chainwheel and crank arms, mounted

Also, I have a pair of french vintage pedals, taken from an another abandoned bicycle (I will mention the bike several times, then using the term 'DONATOR', because it donated many parts to METEOR).
French pedals

Unsurprisingly, a new issue showed up when trying to mount the pedals to the crank arms: All pedals, really-really *all* of the pedals I've ever changed, had a standard thread 9/16" x 20 tpi (~14,3mm) - while left pedals have a lefthand thread.
How shall I put it - these french pedals are different somewhat, haha. One of the threads has a similar thread to 14,3mm, the other one is about 13,5mm and can´t screwed in anyway!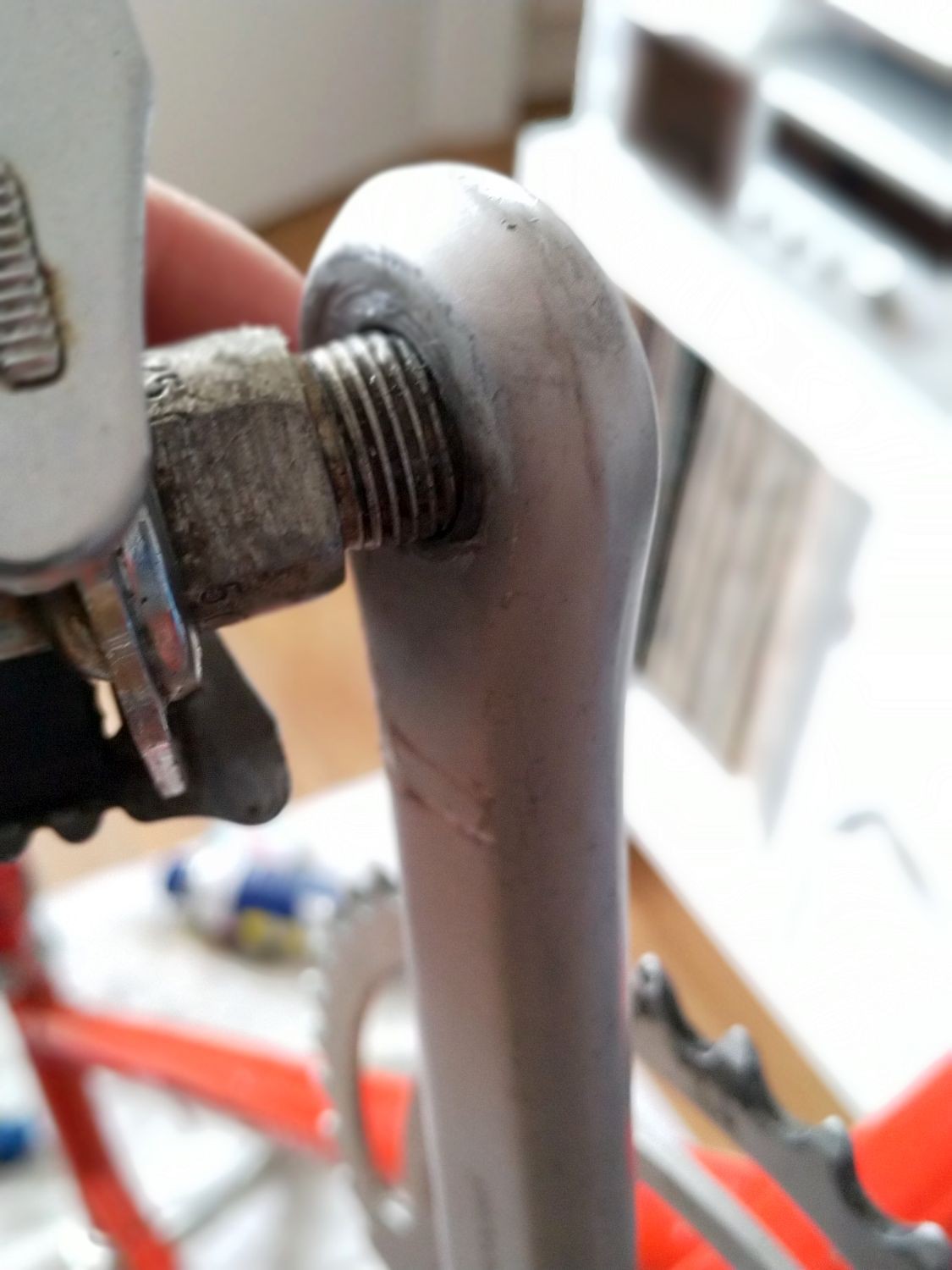 No, not the crank arm thread is worn... the pedal thread is somewhat 13,5mm instead of 14,mm

One needs special crank arms to use them... what the heck!
So I decided to mount a pair of 90s mountain bike "bear paw" pedals instead.

Next chapter: The gears