Off topic music advice click here.
Brake levers, front- and rear brakes originate also from the DONATOR mentioned above.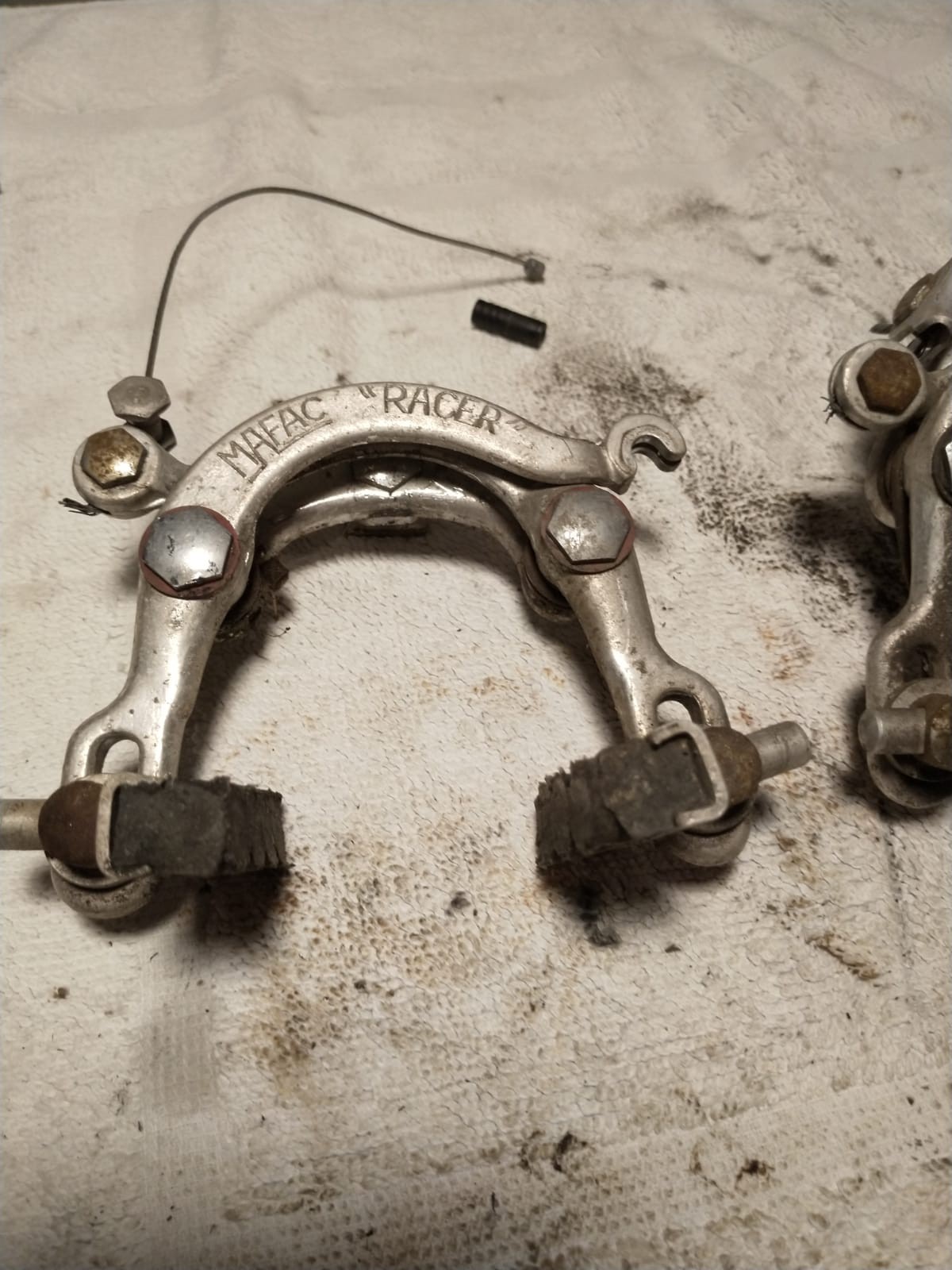 MAFAC "RACER" brakes from DONATOR cycle

*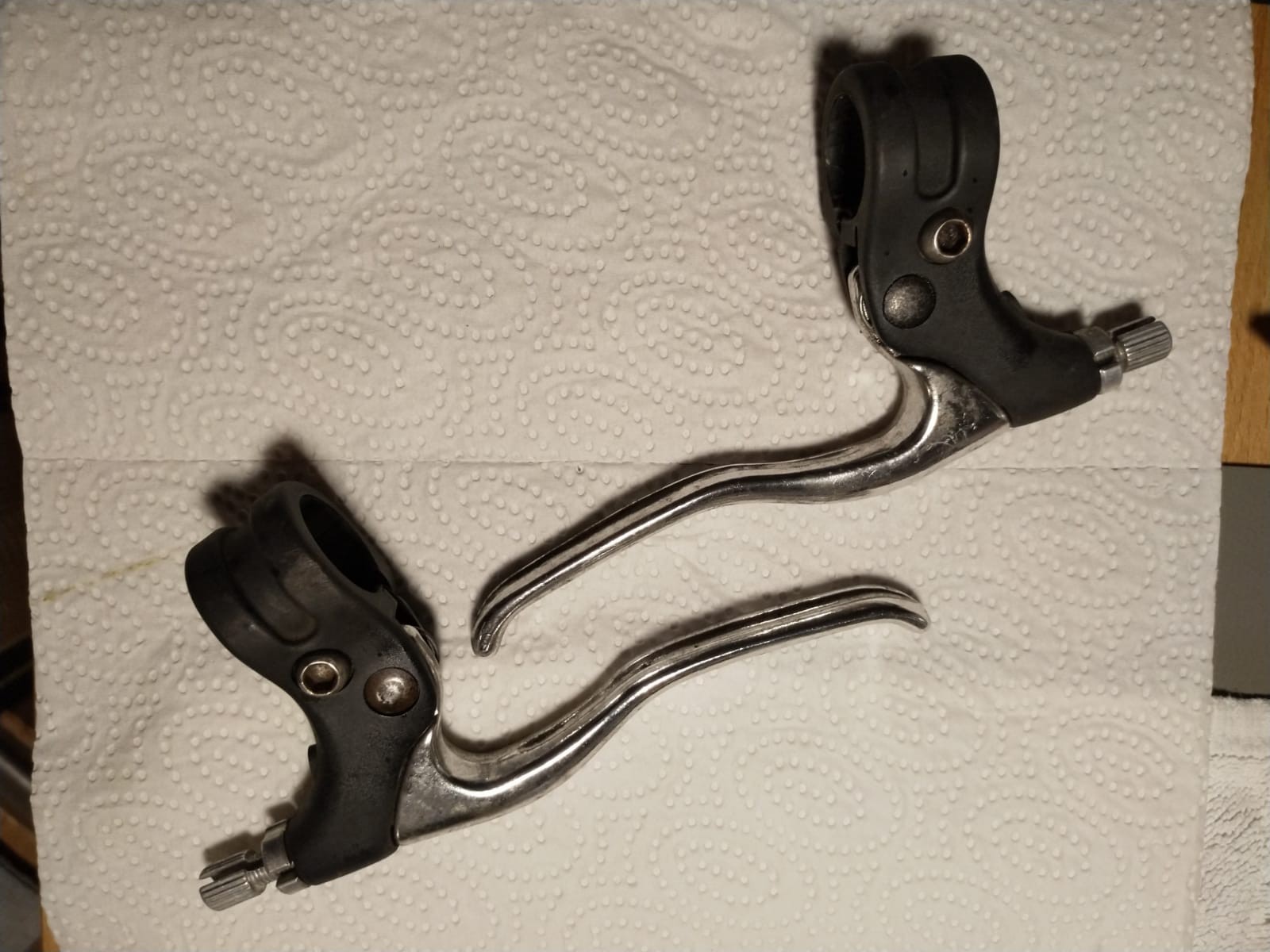 Used brake levers from DONATOR cycle

The brakes are very nice french MAFAC central-pull brakes, but they don't match to the rims. Their arms are way too short. Did I mention the word 'issue'?

A funny solution might be a drop bolt (refer to Drop Bolt), but I assume the worst. What´s more, the frame does not offer cable stops for these types of brakes. To make it short, I have ordered a new pair of vintage style Dia Compe MX1000 side-pull brakes. Side-pull brakes do not need frame-linked cable stops.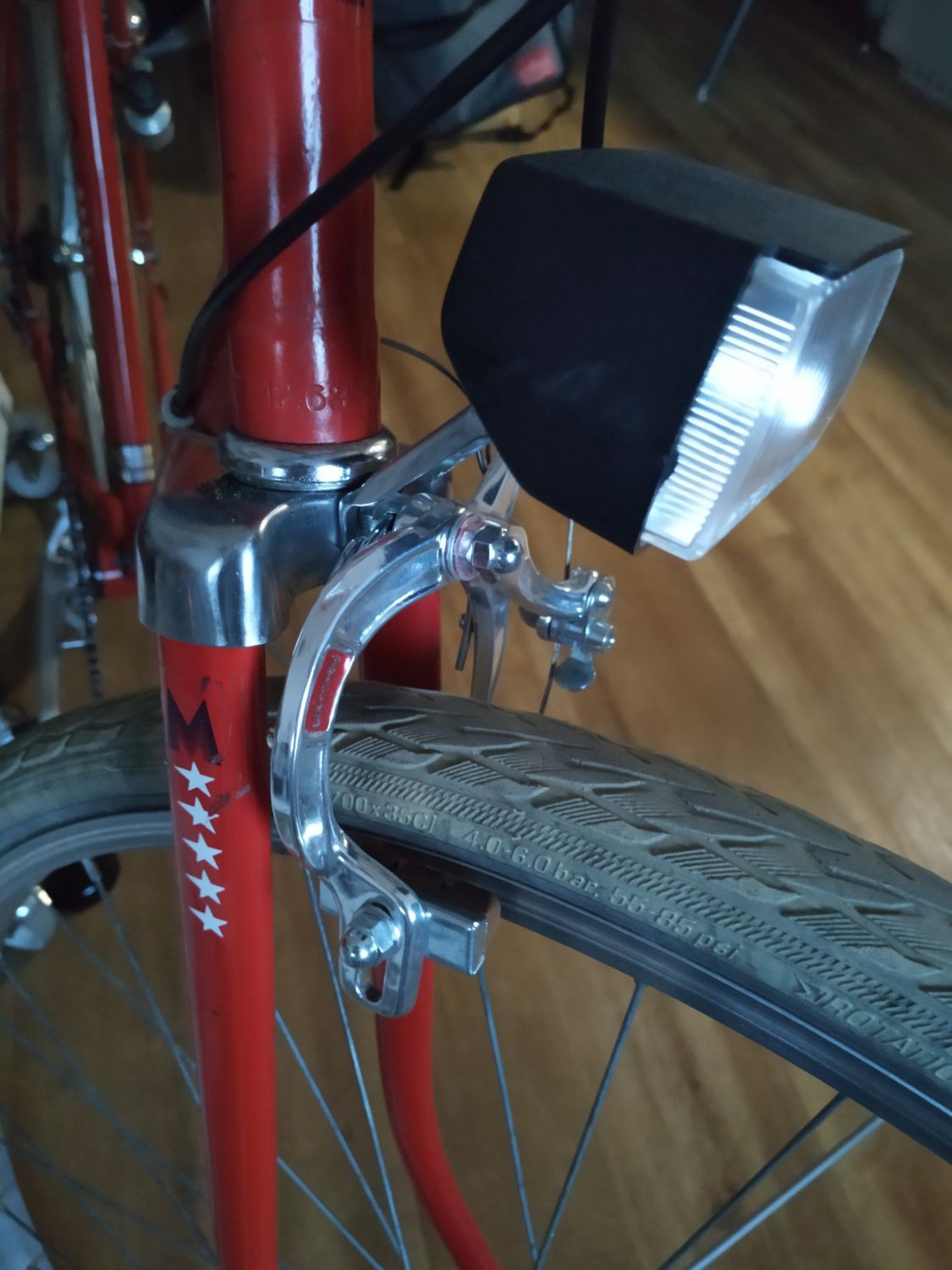 Front brake and hefty headlight (original part)

*
Rear brake

*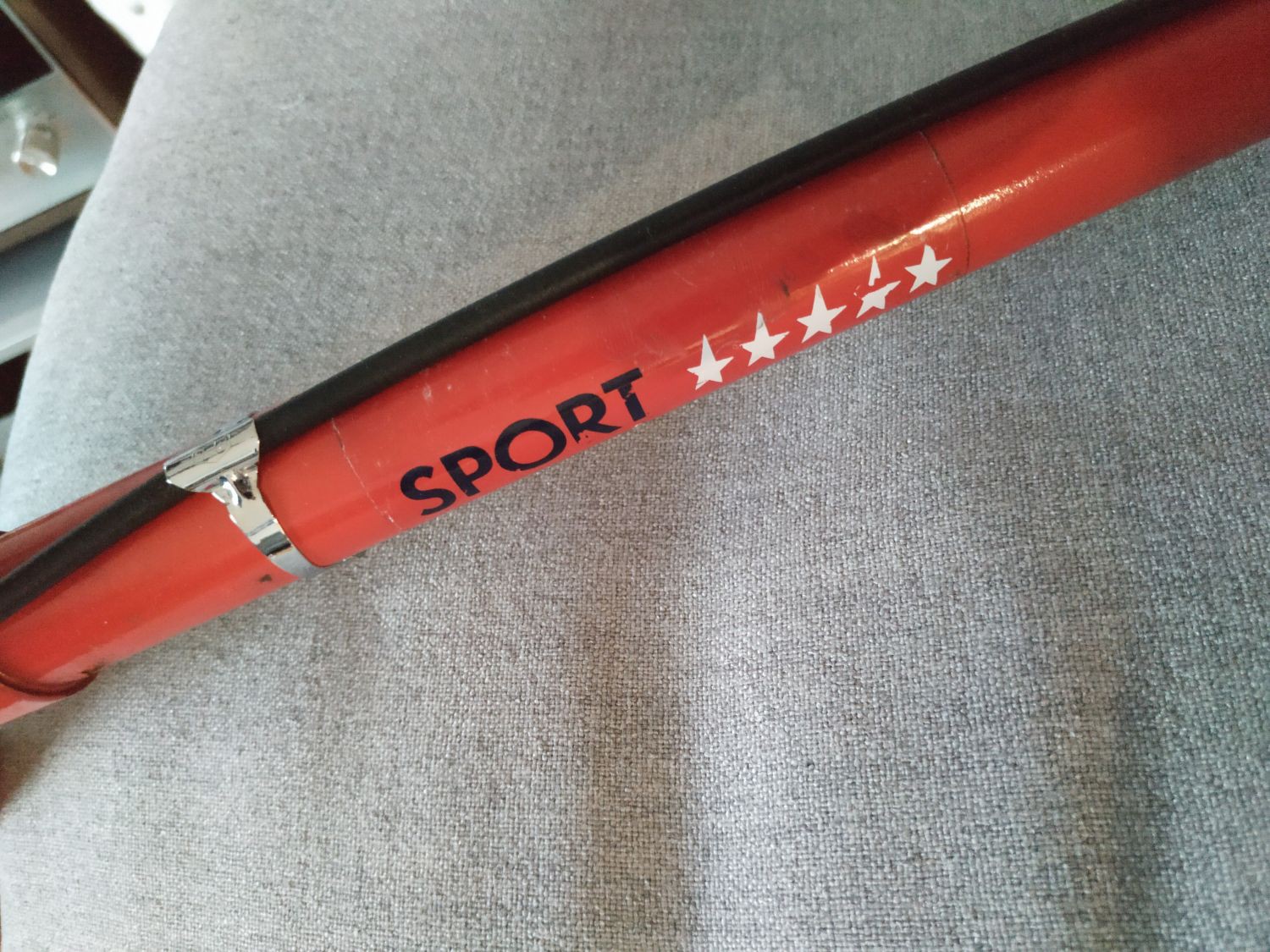 Special old fashioned cable guides mounted on the top tube

To install the brake cable housing I need special cable guides. They came together with the cable stop. It looks waay better than ordinary cable zippers.
Result: It fits, it looks good, it works.