Apple and iPhone from the past decade have become a top-notch industry as far as a product category is concerned, terming to adopters as a dominant economic force. According to the company's sales stat, it has sold over 1.4 billion iPhones in the last 10 years, making other smartphones like Samsung and the likes go mainstream, and that's how Apple became a $1 trillion megacorp tech firm according to Gene Munster.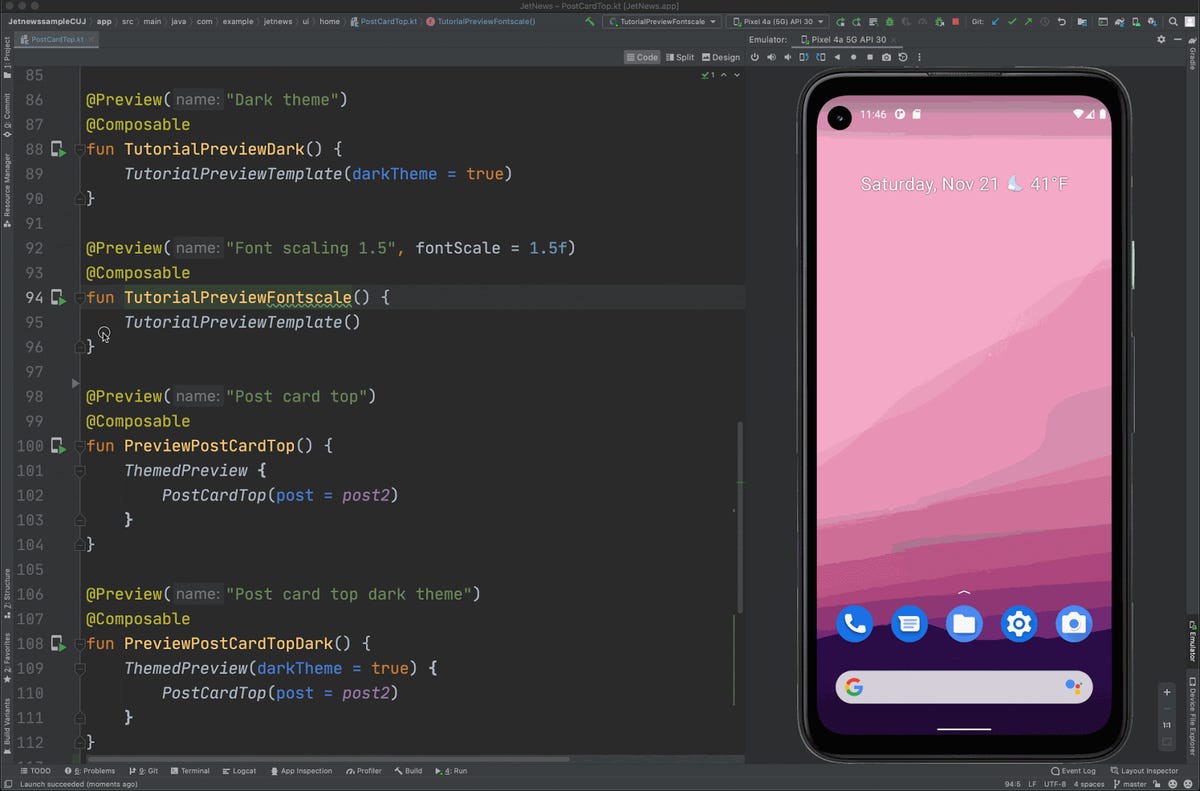 Due to the pace that the apple industry has made when it comes to software, it's a little too obvious that maintaining high records of an excellent accessibility practice isn't limited to Apple and iPhones only. Other big company's like Google, Microsoft, and Amazon, decided to also bench-mark Apple. It behaves others to pull up their socks, teaching on the importance of accessibility in technology as a natural enforcement of fighting disability.

Google recently has made commendable giant steps in making Android the world's leading information app that is universally accessible and powerful.
Accessibility is seen as a measure of value. It determines how successful a product can or will be in the market, considering users who possess all manners of disabilities. Therefore, a lot needs to be done, but the most determining factor of a software breakthrough remains to be accessibility.
How Google Makes Android App Universally Accessible
Googles primarily targets or, instead, their mission is to make Android applicable to all users. In simpler terms, it's foreseeing to enable information not only accessible to everyone but beneficial to all regardless of varying disabilities.
The recent interviews that Google's Software engineer attended online by one billion people worldwide who were in one way or another disabled was mind-blowing. He felt that the only way to bring the mission and the vision that Google corporate had to reality was by leveraging what people have in their pockets. If you can guess it right, that would only be a smartphone.
In a world where technology is the future and the only way out, it only rang on his mind that smartphones can make both the physical and the digital world seamlessly accessible. Thus, the need to build tools that will incorporate the firm's software accessible to the world.
"Most of the time, our smartphone have ushered us or provided us with the link to the digital platform. Therefore, what we do is based on how we interact with apps". Casey Burkhardt goes ahead to explain during the email interview. According to him, the company's internal workforce, which is struggling with different forms of disabilities, helps bring their ideas to the table and icing them depending on what an individual would wish they could have in their devices.
He further gives an example of the TalkBack braille keyboard whose Developers  are blind and also work for Google as software engineers,  invented the braille Android app, that aids in communication within android devices to help the blind not feel inferior but have an easy time using their smartphones.
Another perfect example of how Google makes android apps universally accessible is the development of  Live Transcribe. It's a product developed by one of their team members as well who have a hearing impairment thought of coming up with something that would make conversations accessible to all.
So, for google, it's not a matter of how many we reach Approach, but rather the change that would bring people's lives. Aside from internal factors, google utilizes feedback from users on how accessibility features contribute to their lives by assisting them to be fruitful. Dwelling on such feedbacks drives the company to upgrade technology to enable the development of  all these apps.
The curtains behind universal accessibility are the practice of coming up with beneficial products to all users, which centrally rely on initiatives and extensive research, making apps as accessible as possible.
It is believed that the more push for accessibility, the more upgradable your app's user base gets enhanced. Here are some of Android's accessibility tools.
As seen earlier, google is trying as much as possible to make Android useful to all, as we heard from the horse's mouth, Google's software engineer. Talkback is an app powered by Google which utilizes spoken feedback. It allows you to see, do, as well as learn via your phone.
Explore by touch is a fantastic screen reader app powered by Google for Android. It simply works like TalkBack, but it helps visually impaired users maneuver over the screen without subconsciously activating controls. This is what is termed as exploring by touch.
There is simply a collection of accessibility apps. It allows one to see, carry out activities, and learn things that you may have missed out on or probably not have a clue about through Google or your phone.
Also, Burkhardt mentioned in an anecdote that" the success of Android accessibility that makes it worthy to provide information to all is made possible by a bunch of APIs." API is simply an application programming interface that is a software mediator that enables communication between two applications.
In other words, it allows users to multi-task with different apps while giving you the feedback that you so desire. APIs make it easier for google and the-party developers reachable.
The company additionally introduced a scanner feature to the Android Studio App. As part of the editing feature layout, it seeks to assist developers in identifying even the tiniest bit of accessibility malware and giving feedback along with the system. It further eases the burden on developers who aren't technical nerds. The tool is now available in the upgraded Beta version in the Google play store as Arctic Fox. The Android scanner is the same as Apples' Xcode functionality; if you had the chance to interact with it, the similarity in functionality is spot on. Indeed, Google has become a global village when it comes to accessing information on Google play.  Not forgetting that you can be able to access different websites in your phone by the aid of Google for instance, if you are a fun of gambling, Google will enable you visit here https://parasnetticasino.fi/ and you will enjoy your gambling without any problem.