Box of ICs (>50)
19135; $10.00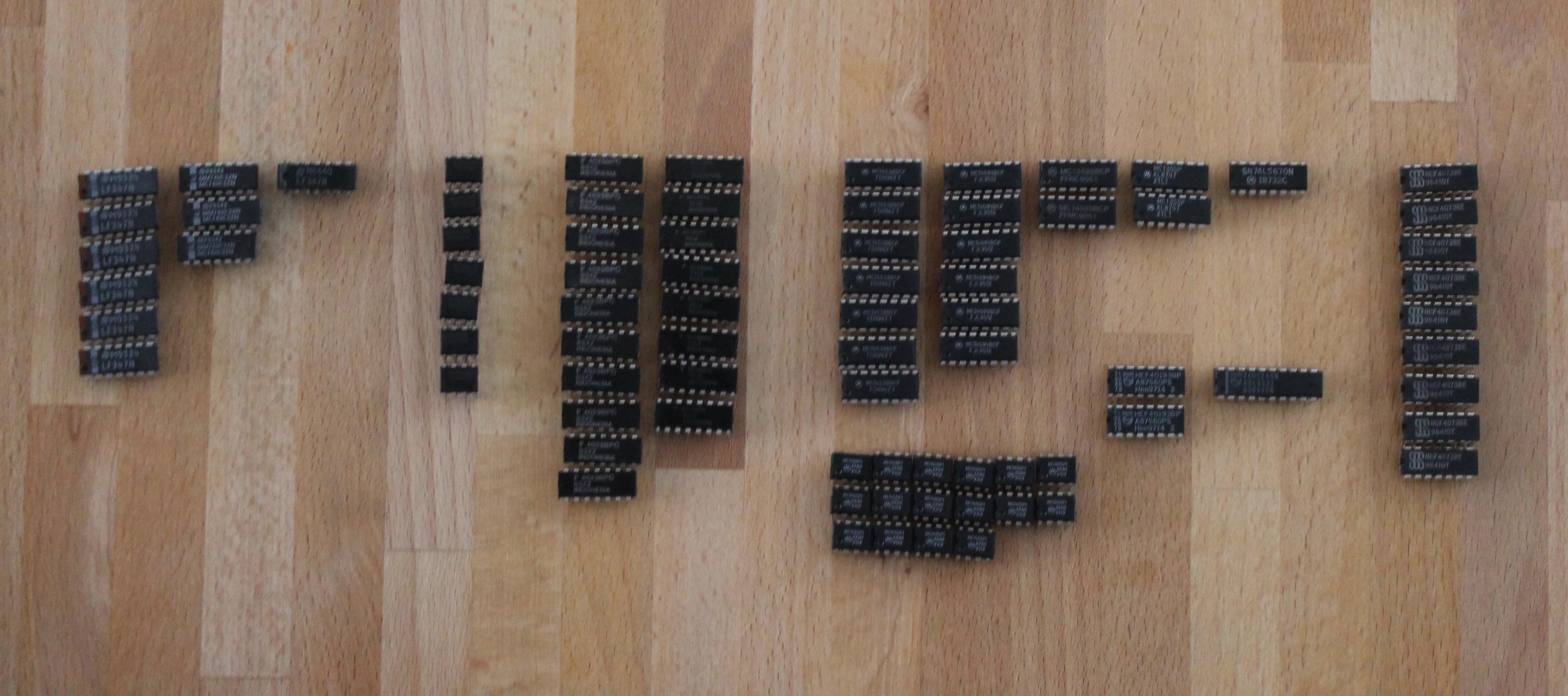 7x TL7705ACP (TI) Supply Voltage Supervisor
9x HCF4073BE (SGS) 3x 3-Input AND Gates
2x HEF40193BP (Philips) 4-Bit Binary Up/Down Counter
1x 74HC240N (Philips) 8-Channel Inverting Buffer, 3-State
16x MC1455P1 (Motorola) 555 Timer Equivalent
7x MC14538BCP (Dual Monostable Multivibrator)
6x MC14094BCP (Motorola) 8-bit Shift Register (Serial to Serial/Parallel)
2x MC14528BCP (Motorola) Dual Monostable Multivibrator
2x MC1355P (Motorola) Unknown
1x SN74LS670N (Motorola) 4x4 Register, 3-state
10x 4023BCP (Unknown) 3-Input NAND Gate
8x 4018BCP (Unknown) Presettable Divide-By-N Counter
7x LF347N (Nat.Semi) Op Amp ± 18V
3x MC74HC32N (Nat.Semi) Quad 2-Input OR Gate
81 ICs.
7/10 Nice variety! Website says "more than 50", so I may have gotten lucky. I now own so many 555 equivalents I fee obliged to post more comments on the hackaday blog.

---
Semiconductor Treasure (50)
15287; $5.00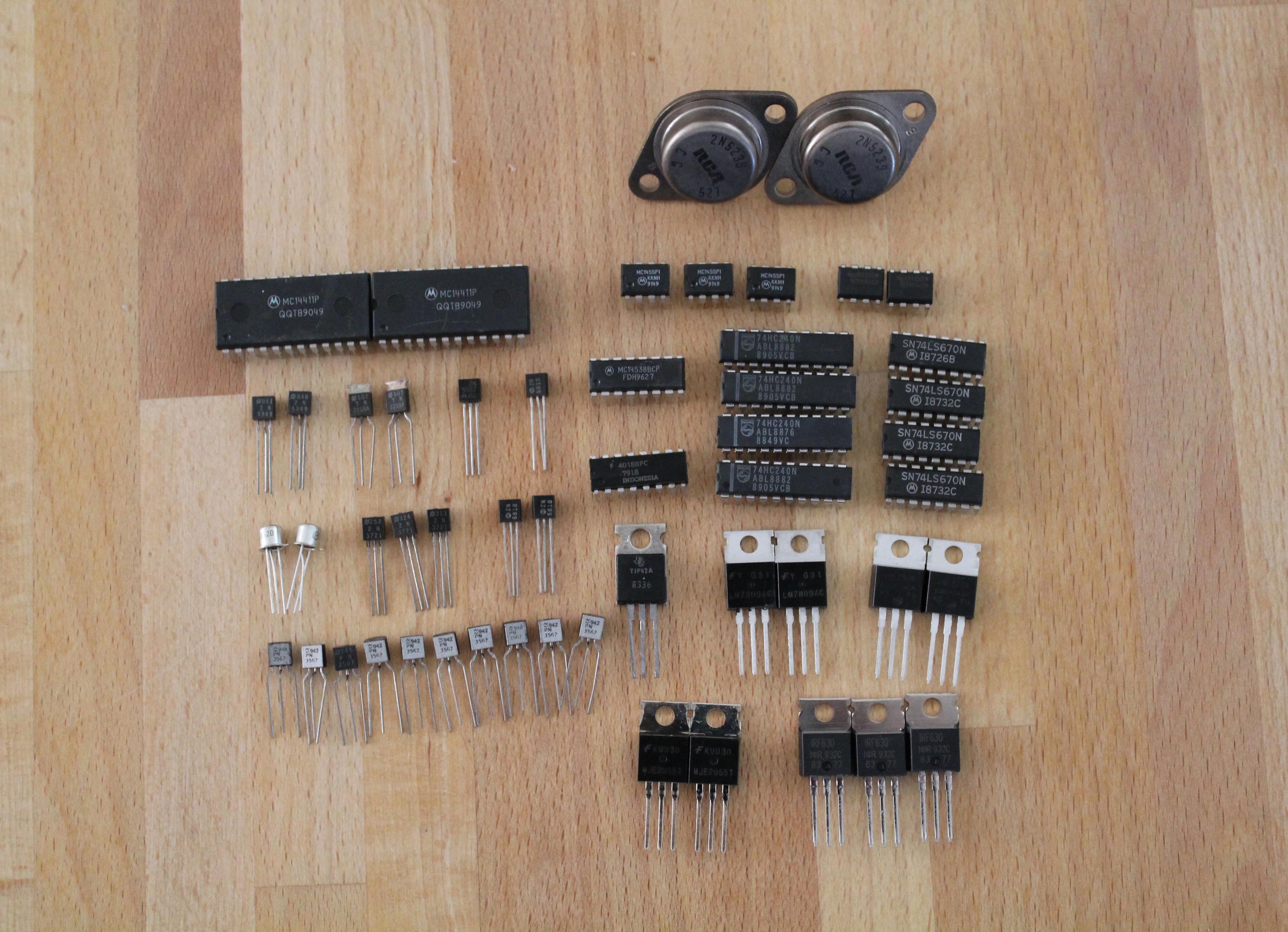 2x LM7809AC (Fairchild) 9v Regulator
2x MJE2955T (Fairchild) PNP BJT 60V 10A
1x 4018BCP (Unknown) Presettable Divide-By-N Counter
2x IRLZ34N (Int.Rectifier) N-CH Mosfet; 55V 30A
3x IRF630 (Int.Rectifier) N-CH Mosfet; 200V 9.3A
3x MC1455P1 (Motorola) 555 Timer Equivalent
1x MC14538BCP (Motorola) Dual Monostable Multivibrator
4x SN74LS670N (Motorola) 4x4 Register, 3-state
2x MC14411P (Motorola) Baud Rate Generator
4x 74HC240N (Philips) 8-Channel Inverting Buffer, 3-State
2x 2N5239 (RCA) NPN BJT
2x TL7705ACP (TI) Supply Voltage Supervisor
2x TIP4A (TI) PNP BJT 60V 6A
1x 2N5810 (these are just transistors. info at http://alltransistors.com)
2x 2N5818
1x 2N5087
2x 2N708
2x TN2218A
3x 2N3721
2x 2N5949
10x PN3567
52 Semiconductor Items.
7/10 Pretty good selection.

---
RCA Replacement Part Assortment (10; random!)
19894; $2.00
1x Fuse
2x Resistors
1x Capacitor
1x Thermistor
1x MC44864M (Motorola) PLL Tuner, 1.3GHz Prescaler
1x LA612A (Sanyo) ??
1x P4NK50ZFP (ST Micro) N-CH Power Mosfet
1x TDA7235 (ST Micro) 1.6W Audio Amplifier
1x HPC922-1 (Unknown) Optocoupler
10 labeled bags.
9/10 Fun—there's many unique parts in these, and the price is OK too.

---
Linear ICs (15)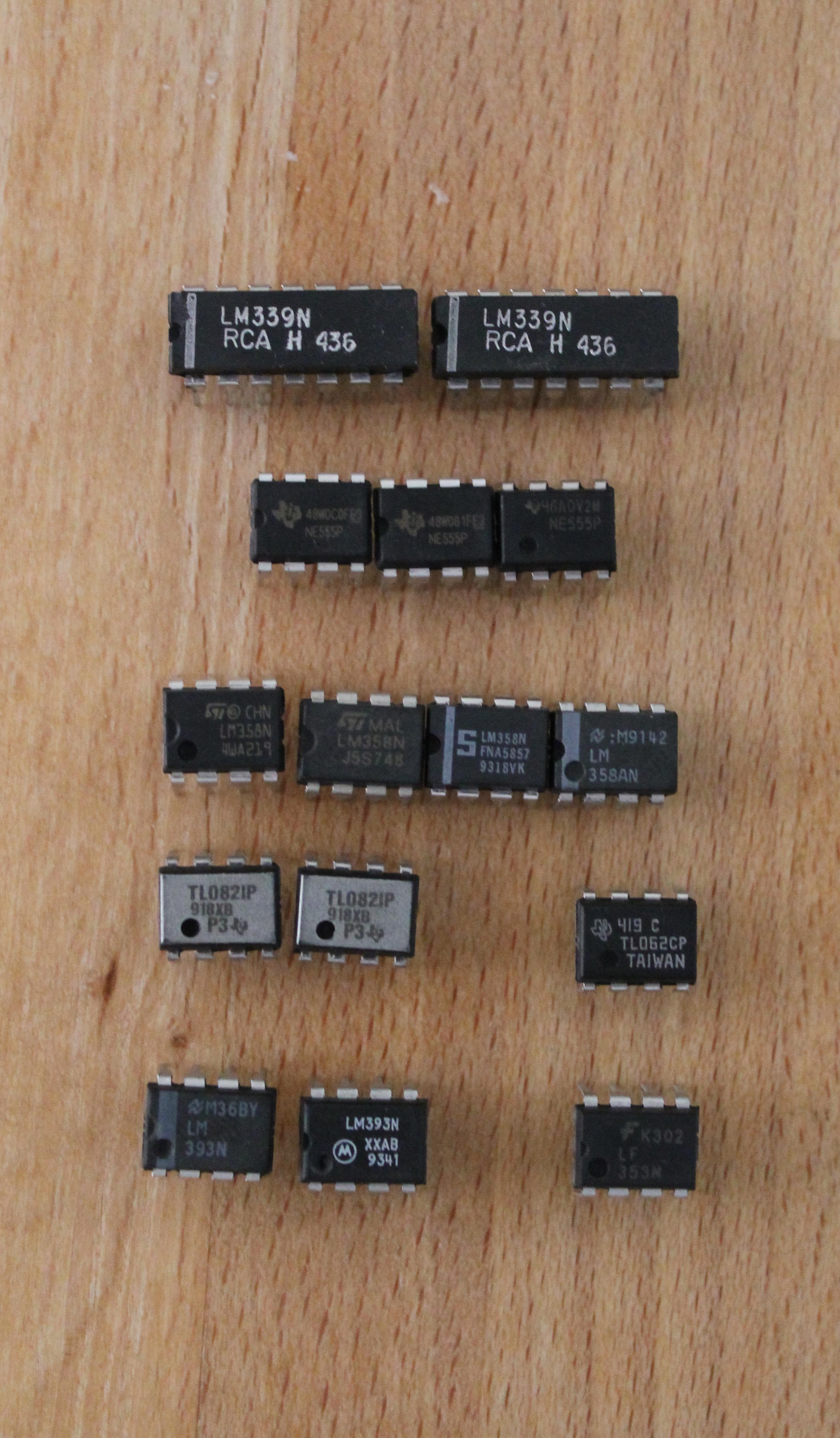 61; $2.49
2x LM339N Quad Comparators (±15V/30V)
3x NE555P — 555 Timer!
4x LM358N (3) ..AN (1) Dual OpAmp (±16V/32V)
2x TL082IP Dual OpAmp ±18V
2x LM393N Dual Comparator (±18V/36V)
1x LF353N Dual OpAmp ±18V
1x TL062CP Dual OpAmp ±18V
15 ICs.
7/10: Decent value, but too many op-amps.

---
Super Diode Assortment (>200)
4006; $2.00
The packaging wasn't great, but they, uh, are diodes.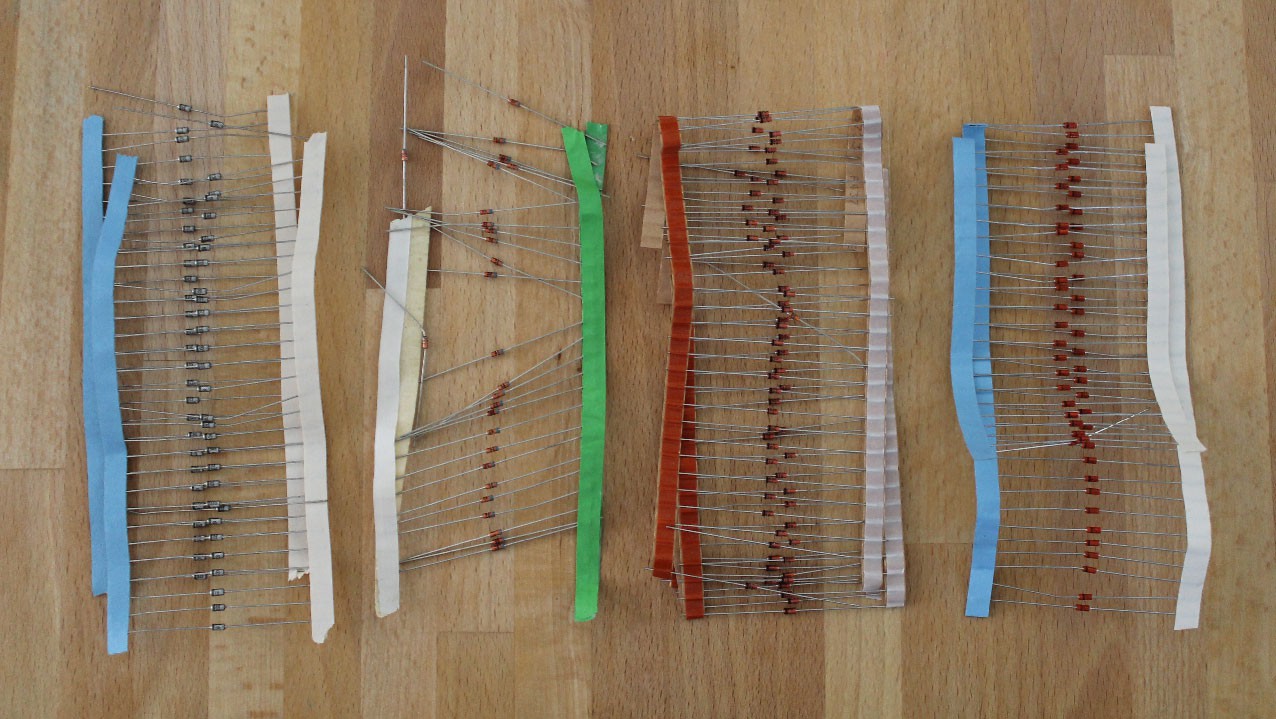 5/10 needs better packaging.

---
Super LED Blowout (80)
43; $2.49
Yep, these are LEDs!
Some of the small red ones were broken, they're at the right top/center in the picture.
8/10 Quite a lot of "special" LEDs, but too many of the small ones. Boring!

---
Bargraph/LED Bar Displays (8)
47; $2.49
4/10 This assortment was not worth it. I'd get "Unique LEDs" instead—same price and (from my experience) more stuff!

---
Unique LEDs (15)
36; $2.49

8/10 A better bang for your buck than "Bargraph/LED Bar Displays".

---
Super DIP Switch Assortment (5)
14340; $0.99

9/10 Decent price, nice and clicky. They're DIP switches.
---
Super Box of Electrolytic Capacitors (> 100)
20174; $2.95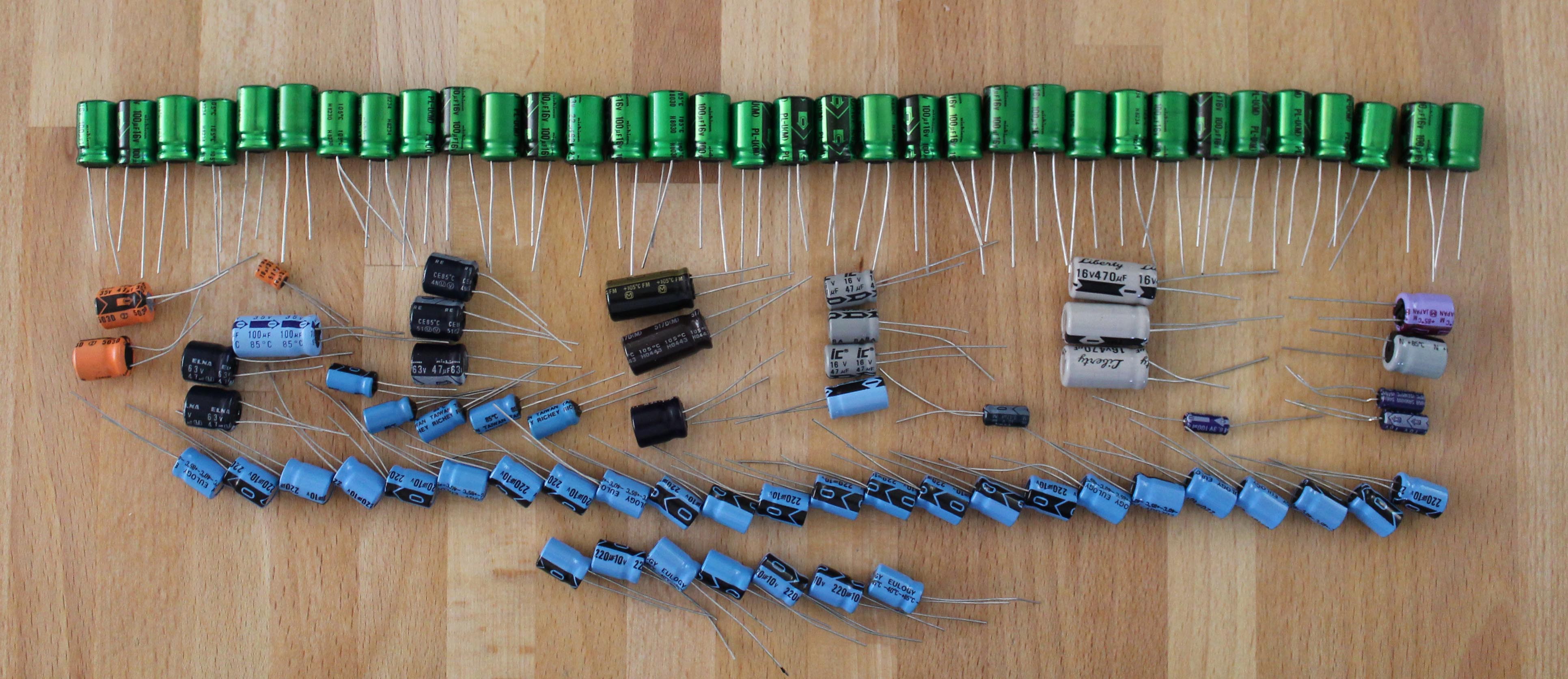 I'm not a capacitor expert, so I don't know what quality these are. The green ones on top are nichicon branded, the blue ones on the bottom are eulogy branded.
8/10 Great value, but it would have been nice to see a larger variety.
---
Super Switch Assortment
16652; $1.90
These people really love the word "Super"!


9/10 Nice variety. Would have loved a big red button, but whatever.
---
Part Mixture 3 (50)

26; $2.49
A bit of a "grab bag".


7/10 Can't really complain, would have loved to see some more interesting components.
---
SMD Mixture (50)
29; $2.49

2/10 Not worth it. The components are mostly resistors, which are worth next to nothing in the SMD world. Get some nice SMD Resistor/Capacitor assortments on eBay instead!
---
IC Sockets (20)
28; $2.49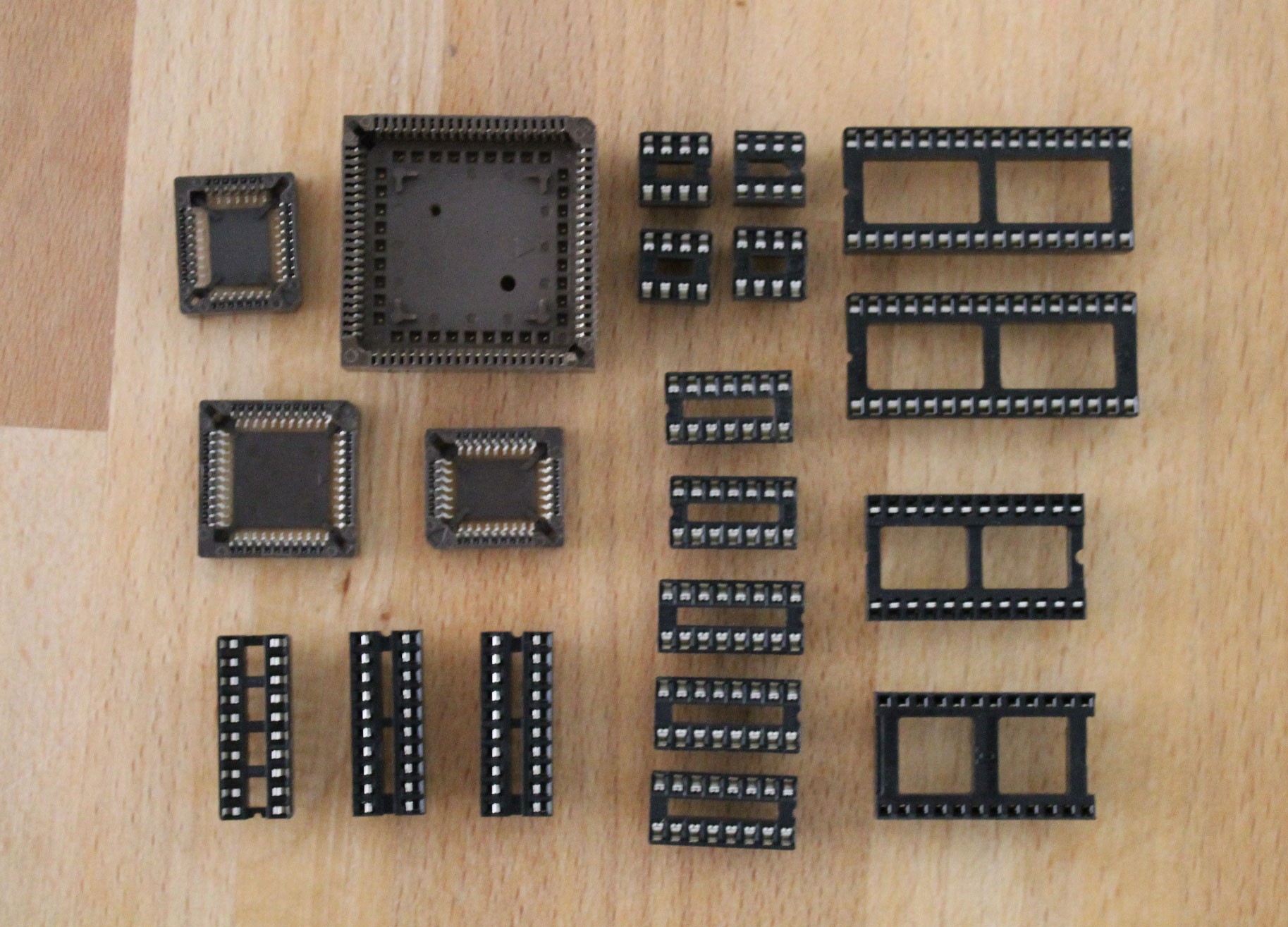 9/10 All the important DIP sizes and some nice SMD ones too. Yay! Square SMD sockets would be more useful though ;)
---
Thanks for reading. If you enjoyed it, please consider following me?