A single board computer, known as a SBC, has all the features of a computer including input/output (I/O) and a microprocessor, but it is all built on a single circuit board. Single board computer are divided into two distinct architectural types: slot support and no slots. SBCs are used with backplanes to allow for a system to be expanded. Embedded applications cannot be extended so a SBC is used for an embedded computer. They help monitor and control equipment and help with automation. SBCs are used in industry purposes because, while they are less powerful than the usual computers, they are also less costly, simple and they can easily be connected to other hardware. Some examples of single board computers are Arduino, Raspberry Pi and BeagleBoard.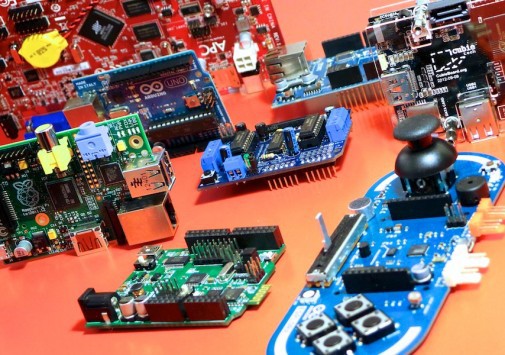 There is a vast selection of single board computers available and it can get difficult to pick the right system that will work reliably in the environment and application you have in mind. These six things are most important to keep in mind while looking for an SBC suited to your needs.
Processor
The main choices that exist in the market today, and are preferred by most users, are Intel, ARM, Power Architecture, and comparable central processing unit (CPU) architectures. Many users prefer using a processor that they have already used but it is advisable to pick a processor that will work best with your application and learn everything about it for maximum productivity.
Memory
In the past, 512 MB was considered to be sufficient memory. But now the more advanced the technology, the more memory is required. Needs have changed drastically and that's why most modern processors offer a memory of 16GB to 32GB. Intel is one of those processors but others, like ARM offer less memory. You can pick a processor on the basis of the memory you require according to your application.
I/O complement/ devices
The most important thing to note with an SBC's I/O complement is that it works properly with your application and supports the needs of your network. Modern systems offer traditional ports as well as Ethernet, USB and SATA.
SBC power
It is important to choose with the power availability required by your application. An equally important decisive factor is that the cooling capabilities of system are up to the task of cooling down your SBC.
Backwards compatibility
When choosing an SBC, you will want to pick the newest model. But that will be redundant if your SBC isn't compatible with the rack. You need to make sure that you choose an SBC that will fit into the pinout of your existing backplane otherwise you will have to change the SBC. Curtiss-Wright offers various SBC to match the pinout needs of systems.
Form factor
Choosing between so many models of SBCs, it is important to pick the one that will fit the spatial requirements of your system. The most common setups with slot supports include EPIC, EBX, PCI/ISA and PICO-ITX.