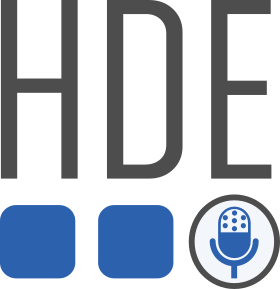 This show is for anyone who is interested to hear and possibly learn from an embedded engineer turn contractor that occasional is joined by guests. Theme-wise, it's Embedded electronics with a bias to robotics and humour.
**Warning, this show is essentially Ronald's logbook and just like anyone new to the world of logbooks, the ration between doodles and graph will eventually settle to a nice stable balance. Until then hang on for the ride because this might will be bumpy.
Subscribe on
---
Episodes
#1 - Not Yet Defined
In this episode, Ronald @opticalworm introduces himself and what this podcast may or may not be.
He also talks about how naming things can be difficult including code variables and how your naming habits can bite you back. He ends the show by talking about the company robotics project.
#2 – Running a contract business is hard
In this episode Ronald talks about some of the common issues you could run into when running a contract business.
#3 – How long will it take you to design a line following robot?
In this episode, Ronald talks about why you should track the time you spend on a project/tasks as well as some of the ways/tools that you could use to track them. Ronald also talks about the plans for the micro robots. Ronald also briefly explains how RTOS work and give an example where you could use it.
#4 – Are You Sure This Is An Intro To Image Processing?
In this episode Ronald (@opticalworm) talks about image processing and object recognition.
#5 – What scares me on Halloween? Patents!
In this Halloween-ish special, Ronald (@opticalworm) talks about the patent that scared him and the lack of motivation is the reason he hasn't made a Halloween project this year.
#6 – Captain's log, stardate 0603~ish
In this episode Ronald (@opticalworm) talks about data logging and what you can do to make your job easier when processing a large number of data points