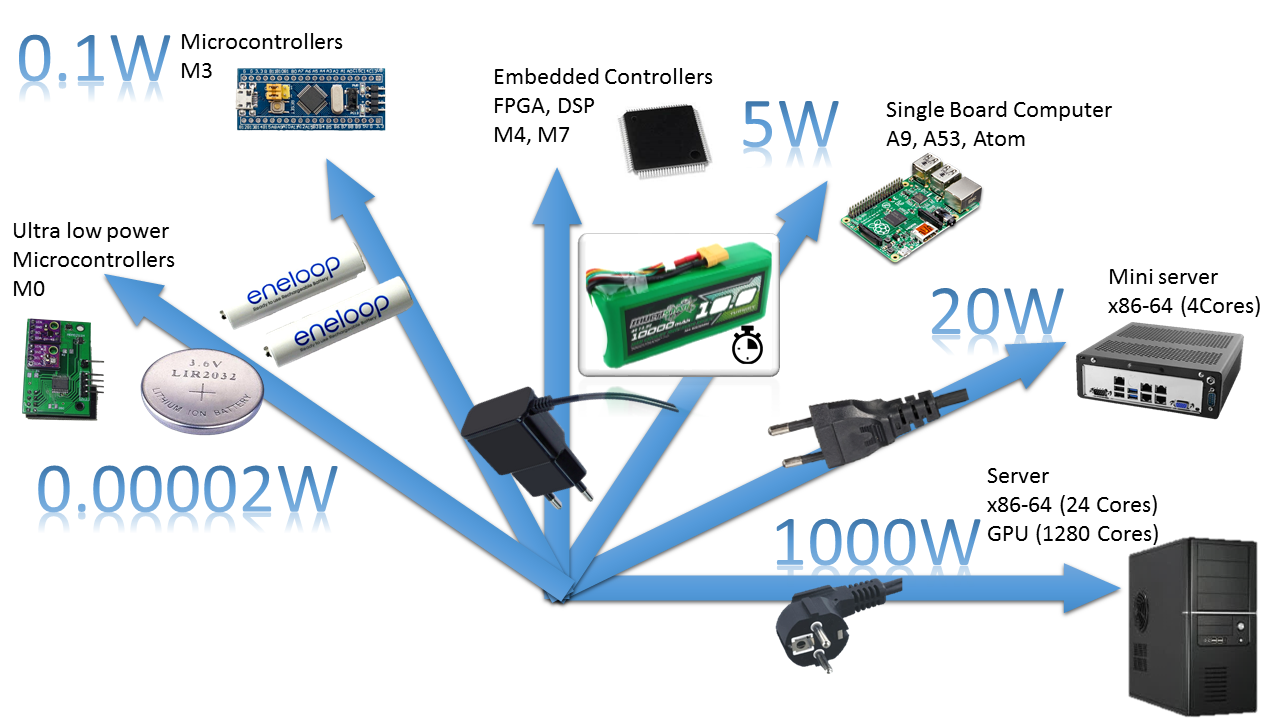 Most of the projects start by selecting the processors and defining the power budget. Servers have the highest computation power but are always there where we do not need them, probably even under water to improve cooling efficiency. Networks come in handy to compensate the lack of cpu to end user devices, but then come the latency compromise.
Cloud, Fog, Embedded, Wearable: splitting the right task for the right location is the key of a successful IoT system. Users require solutions that respect all of portability, privacy and latency.
Permanently available wireless systems need the right power supply matching the wireless technology.
Can a mini server wakeup on LAN, on page call, fast enough to load a web page ?
Till when will the wifi be power hungry ?
Why is it complicated to have wireless repeaters ? Do very precise clock timers help ?
Why is a serial e-ink screen so hard to find ?