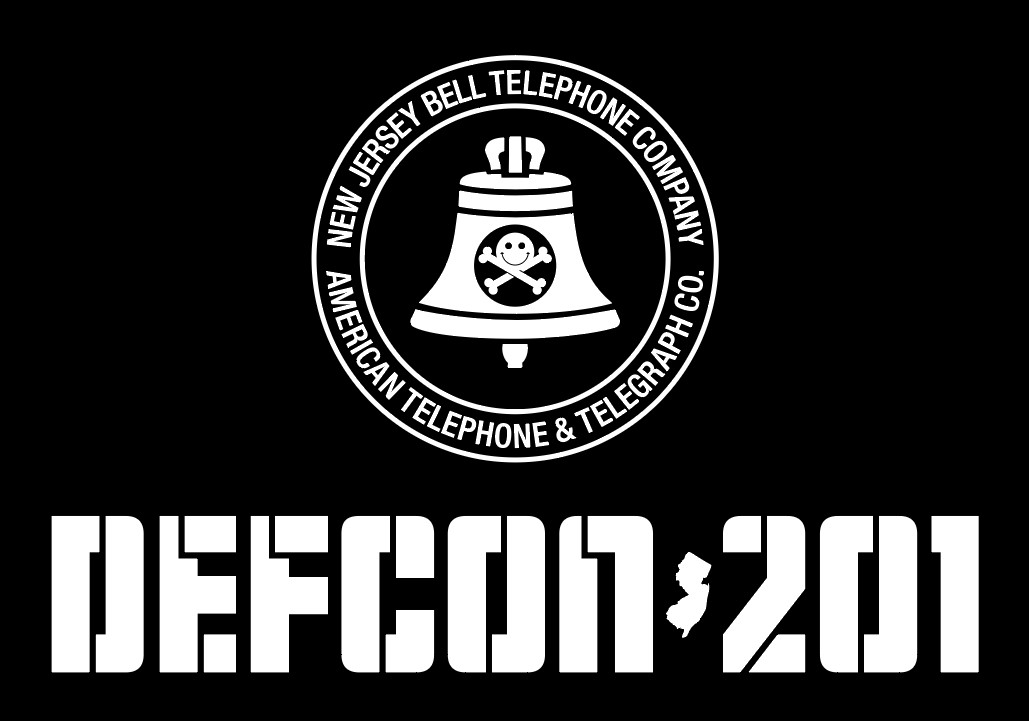 Welcome to the October 2017 DEFCON 201 meet up!
Time: 7:00 PM — 10:00 PM
Location: MakerBar (38 Jackson St. 3rd Floor, Hoboken, NJ)
Facebook: TBA
Meet-Up: TBA
Hackaday: TBA   NOTE: All info posted here is TBD. We will have the final version a week before the event.   Welcome to our October 2017 DEFCON 201 Meet Up!
We are going to celebrate the fall (even though the weather does not match) with many activities. On the social front, we are going to be airing the first two episodes of Mr. Robot Season 3 Back to Back AND we are going to attempt to live stream for a bit from PumpCon. This way, nobody misses out on all the hacker happenings.
Lined up for talks we have some great subjects from Bitcoin to the DarkNet. Finally, we welcome anyone bringing in their own projects to DEFCON 201 and we will push this agenda by having two Open Workshops. A crafting project to work on your own Halloween costumes and one that will let you win prizes for GitHub pulls called Hacktoberfest!
.::AGENDA & SCHEDULE::. 
7:00pm — 7:40pm  Meet & Greet, DEFCON 201 Agenda & GPG Key-Signing Party 
7:40pm — 7:50pm  Bitcoin Talk — Theo 
7:50pm — 8:00pm  Phishing for Root — Vi 
8:00pm — 8:20pm  Dark Web Talk — Alan Smithee 
8:20pm — 8:30pm  Intro to Hacktoberfest & Open Source Show and Tell — Sidepocket 
8:30pm — 9:55pm  Open Projects & Community Project Workshops 
9:55pm — 10:00pm  END OF OFFICIAL MEET UP    
.::OPEN PROJECTS::.  

Hacktoberfest — GI_Jack, Sidepocket
Halloween Costume Craftathon — Sidepocket, Linux
.::LIGHTNING TALKS::.
Bitcoin Talk
:..>TBA
:..>Bio: (Theo) TBA
Phishing for Root (How I Got Access to Root on Your Computer With 8 Seconds of Physical Access)
:..> It is often said that if an attacker gets physical access to your computer, all bets are off. In this presentation, I show how an attacker can gain root access to a Mac or Linux computer with just 8 seconds of physical access by using an attack that spoofs the sudo password prompt and cleans up after itself.
:.>Bio: Vi is a software engineer, information security researcher, cryptographer, consultant, and presenter with over a decade of knowledge in front-end web development and over 5 years of back-end server development and information security experience. Technology is a quickly changing field and he always seek new intellectual challenges to overcome. Vi's hobbies include lock picking, puzzle solving (including Rubik's Cubes), design and illustration, cryptographic challenges, and studying information theory and computer history. More at: https://vigrey.com/
DarkNet Talk
:..>TBA
:..>Bio: TBA
.::OPEN PROJECT::.
Hacktoberfest 2017 with DEFCON 201
:..>What's Hacktoberfest?
Hacktoberfest — brought to you by DigitalOcean and GitHub — is a month-long celebration of open source software. Maintainers are invited to guide would-be contributors towards issues that will help move the project forward, and contributors get the opportunity to give back to both projects they like, and ones they've just discovered. No contribution is too small — bug fixes and documentation updates are valid ways of participating.
Can't make it to this event? Hacktoberfest is virtual and open to participants from around the globe. Sign up to participate today.
Rules and Prizes
First sign up on the Hacktoberfest site. If you open up four pull requests between October 1 and October 31, you'll win a free, limited edition Hacktoberfest T-shirt. (Pull requests do not have to be merged and accepted; as long as they've been opened between the very start of October 1 and the very end of October 31, they count towards a free T-shirt.)
Connect with other Hacktoberfest participants (Hacktobefestants?) by using the hashtag, #Hacktoberfest, on your social media platform of choice.
New to DigitalOcean? Receive USD $10 in infrastructure credit at do.co/hacktoberfest17.
:..>What To Bring: A portable computer (preferably a laptop) that has a compiler dev environment (such as Notepad++, ect.) Many of the projects are done in a Linux desktop environment.
You also need to have a GitHub account and a web browser to interface with it. We will give you direct access to our GitHub when you arrive.
DEFCON 201 GitHub Repo: https://www.github.com/DEFCON201
Halloween Costume Craftathon
:..>It's the best part of Autumn again where we dress up like morons, get candy and (the adults) drink. We welcome to make your upcoming Halloween even more spooky by working on our costumes. Paper masks, cloaks, props lets all work on them together. A mix of cosplayers (Bios coming soon) are planning to be there to walk you through everything from make up, sewing and more!
:..>What To Bring: Bring anything about your Halloween Costume you are currently working on. Also, anything you want to 3D Print please bring the file on a external memory device (such as USB stick) with the 3D CAD file on it.
::END OF LINE::