As you could have heard on 13. November 2014 (Thursday) there was a big Hack a Day event in Munich. For me it was something like Christmas and Birthday ;-)
Just check out some Impressions...
Workshops
Workplace :)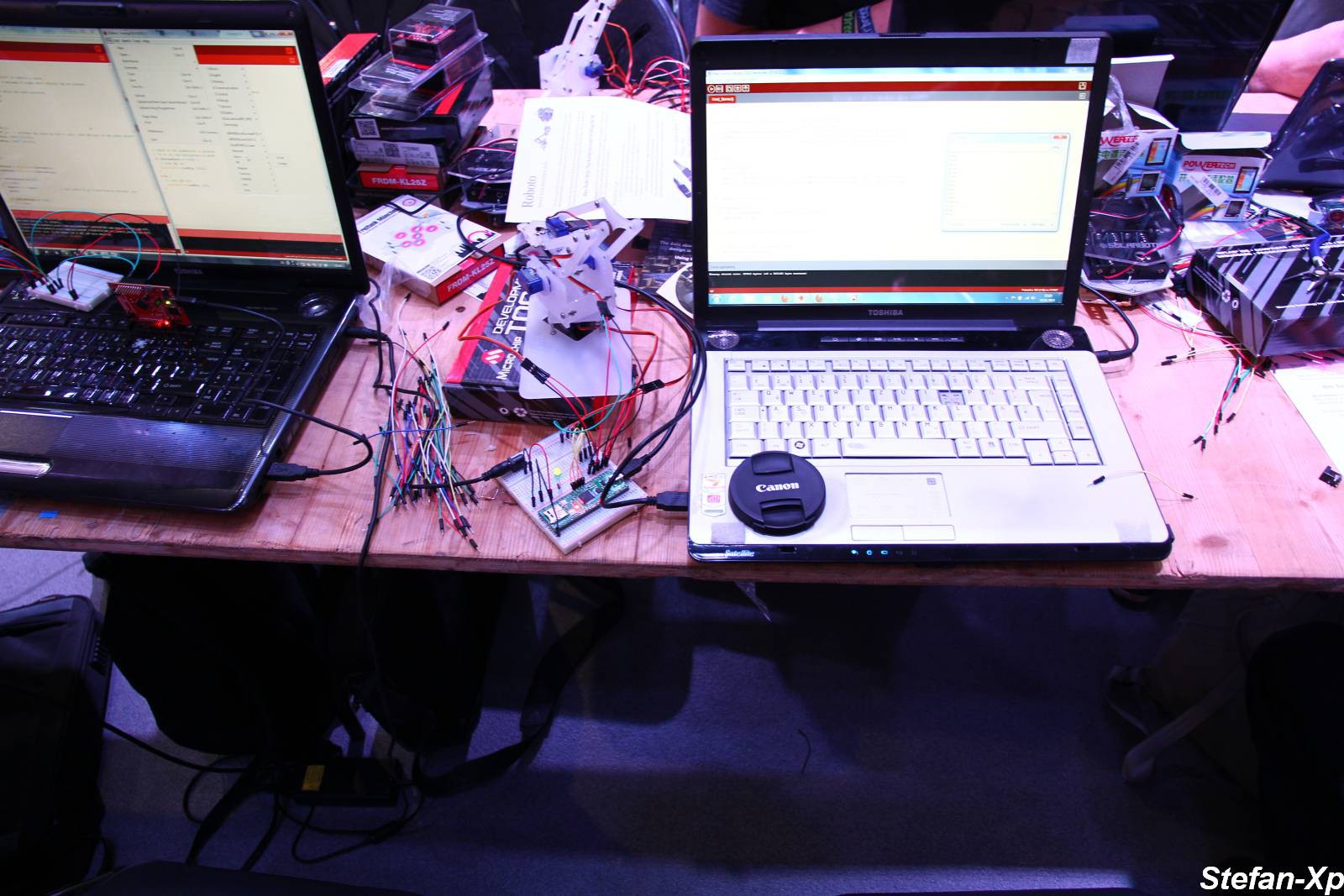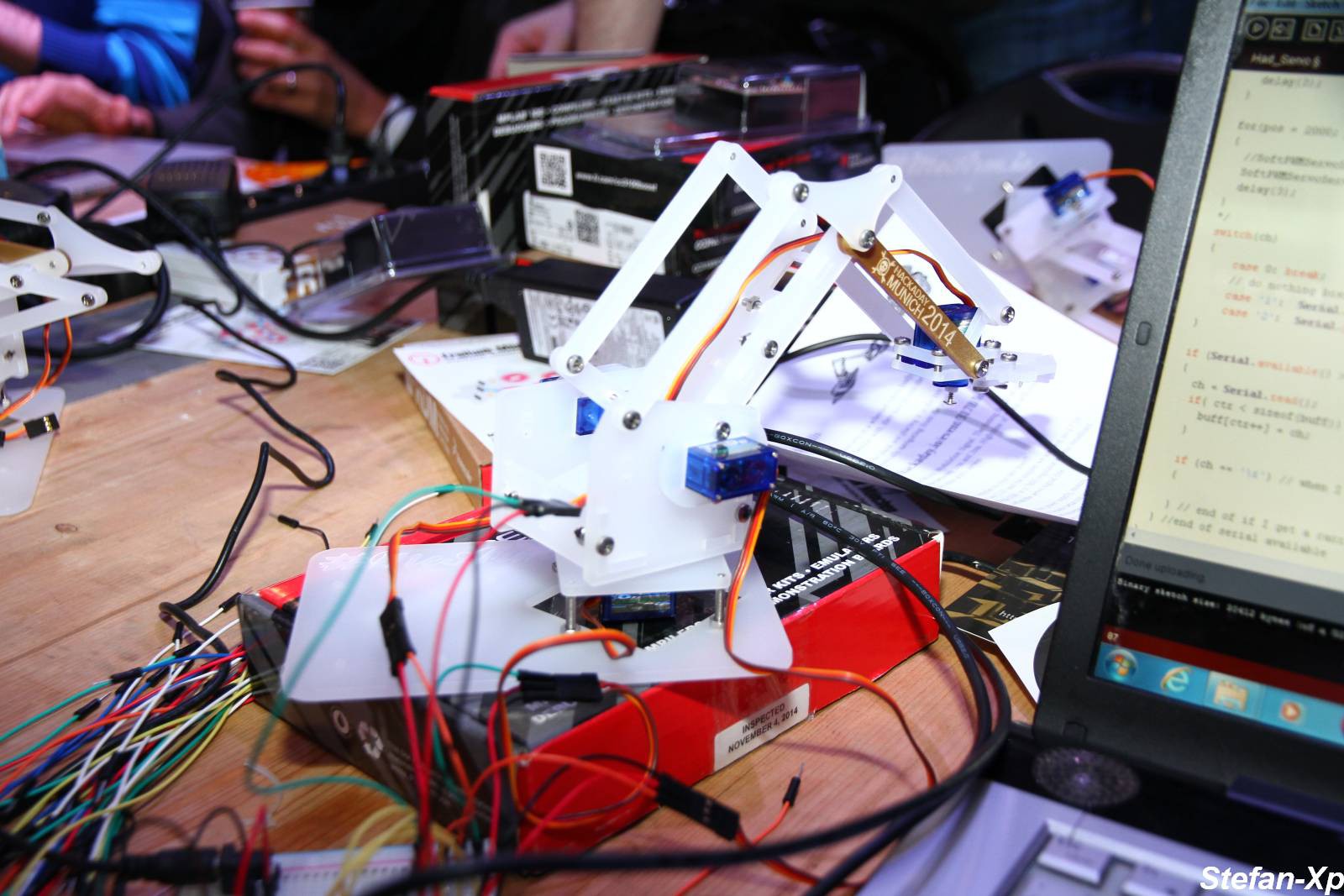 People screwing together the #meArm s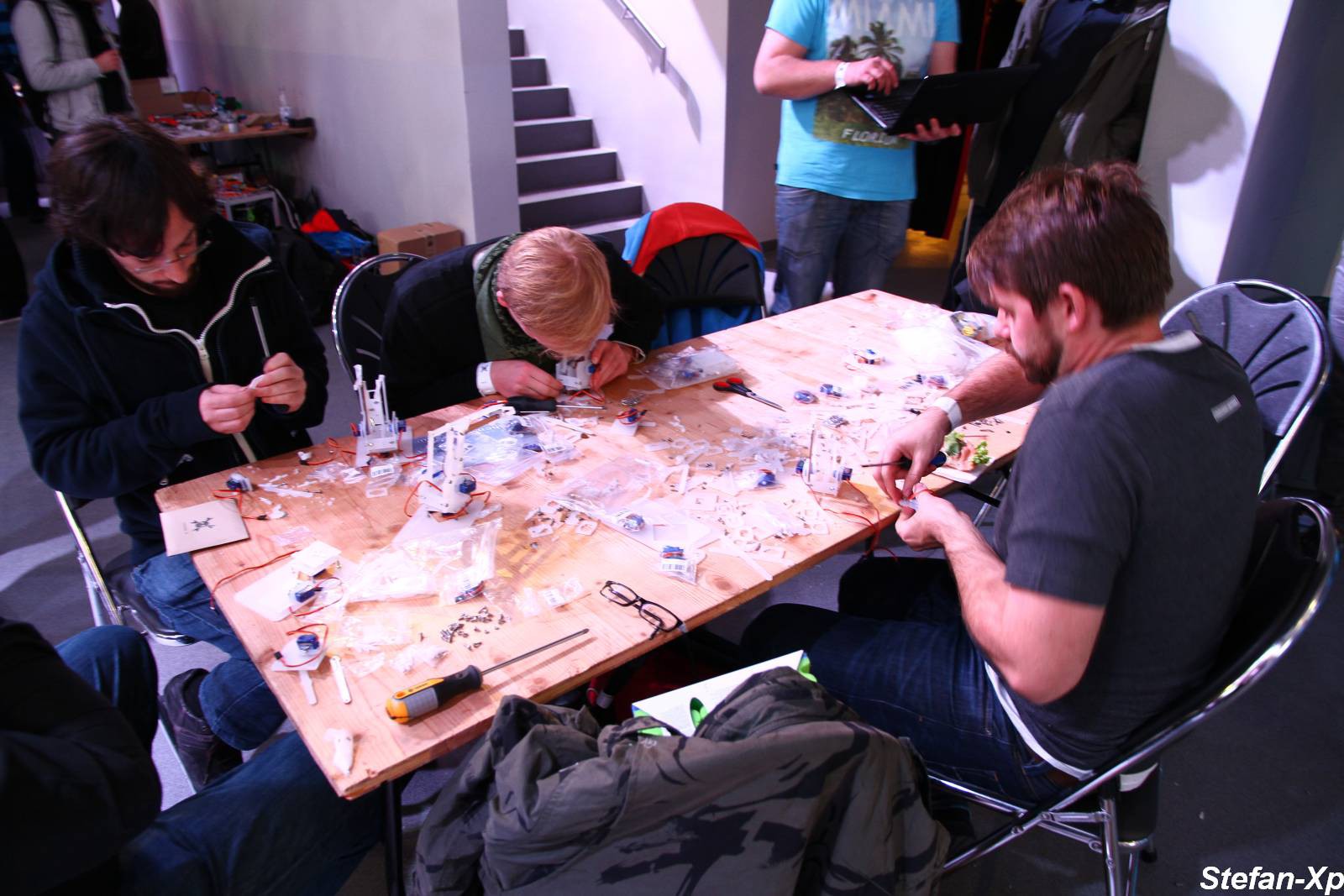 Some Kind of Overview of the Workshops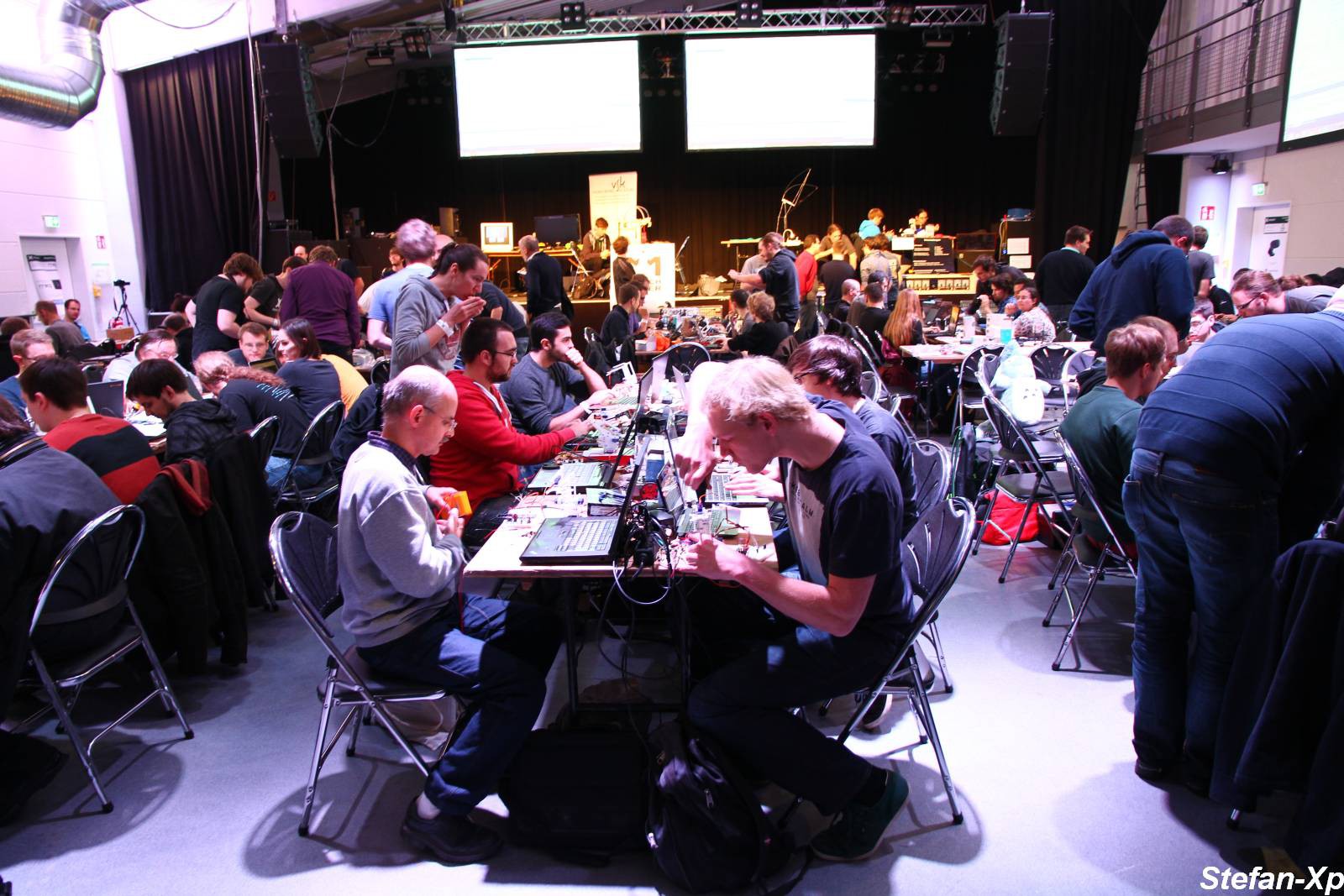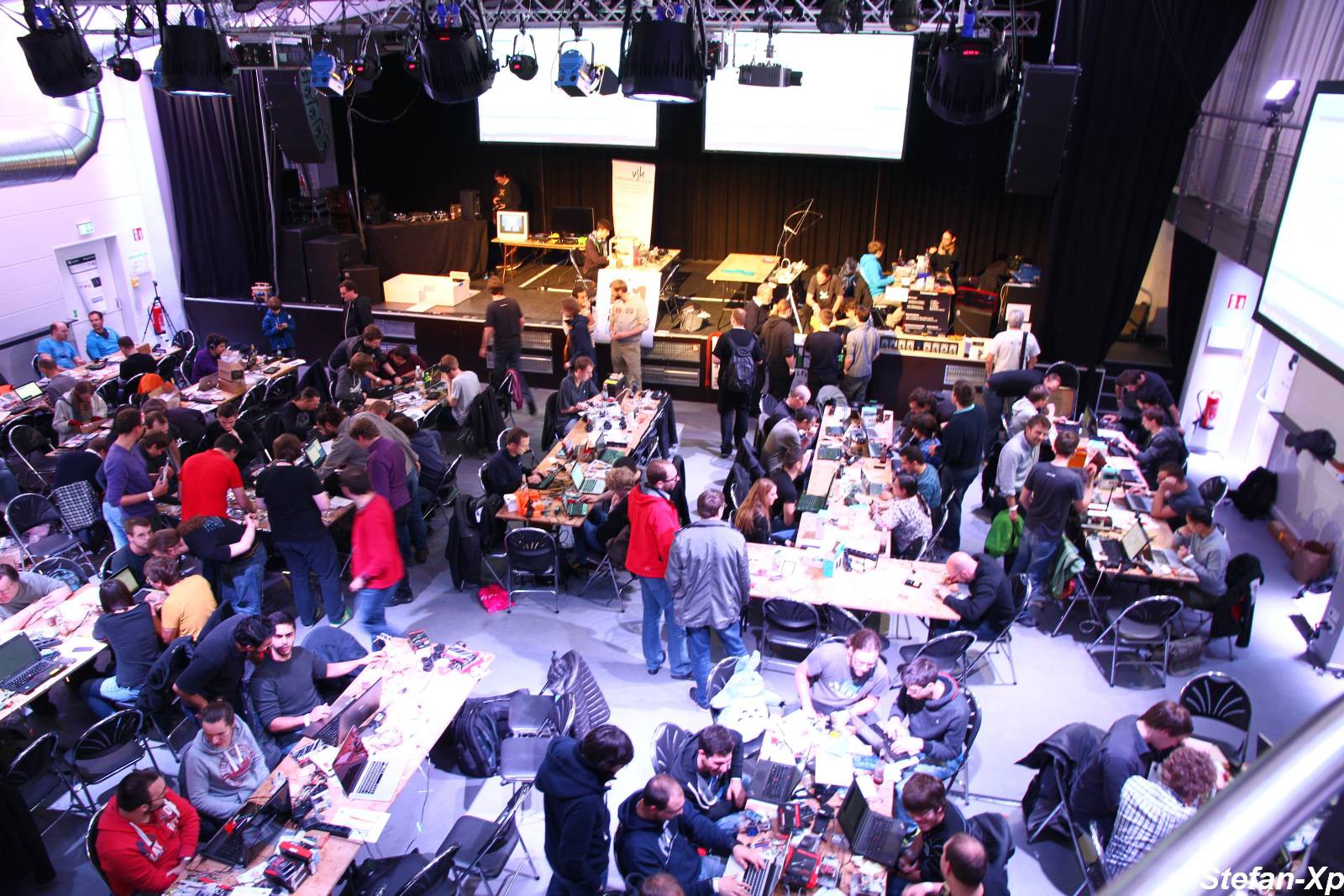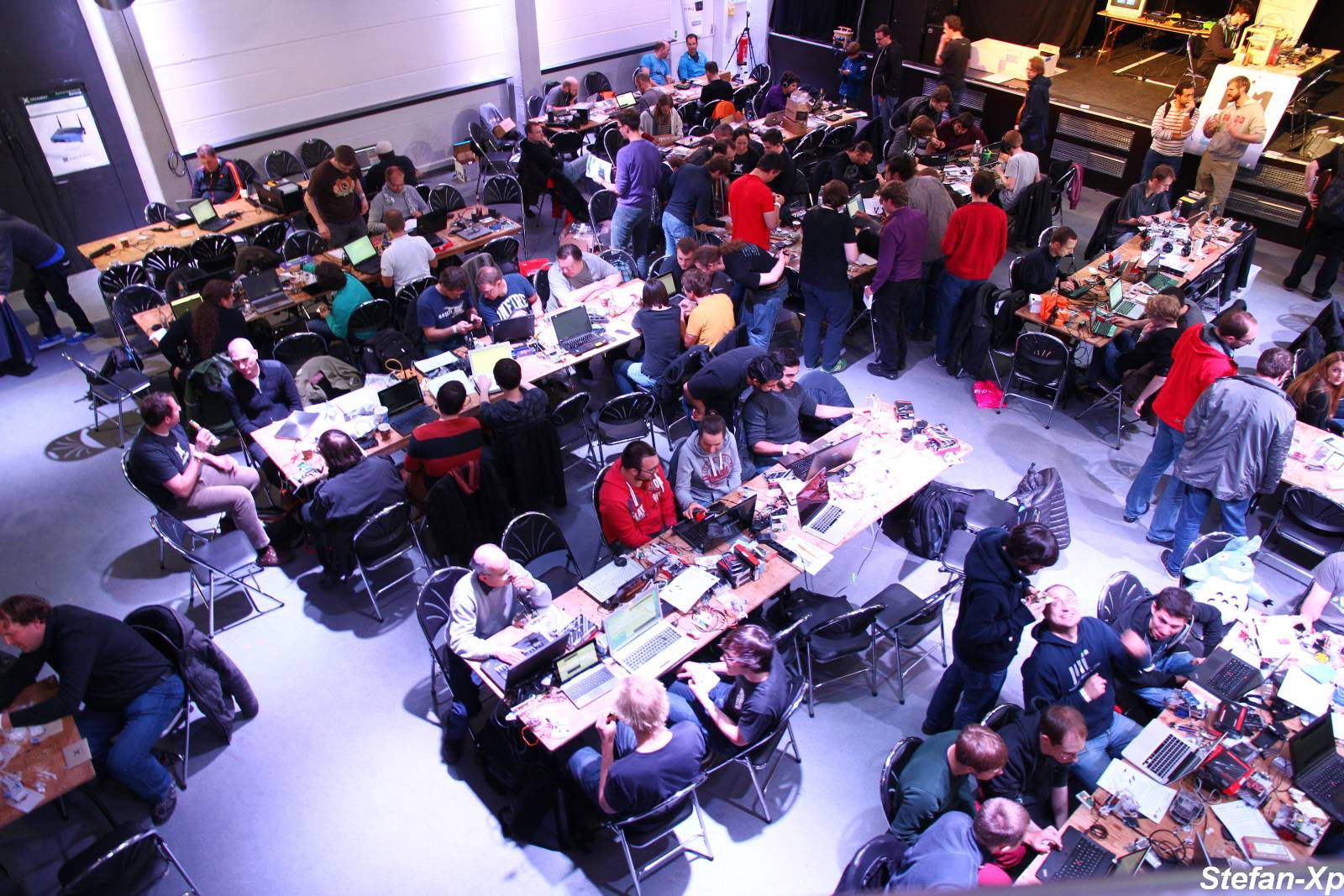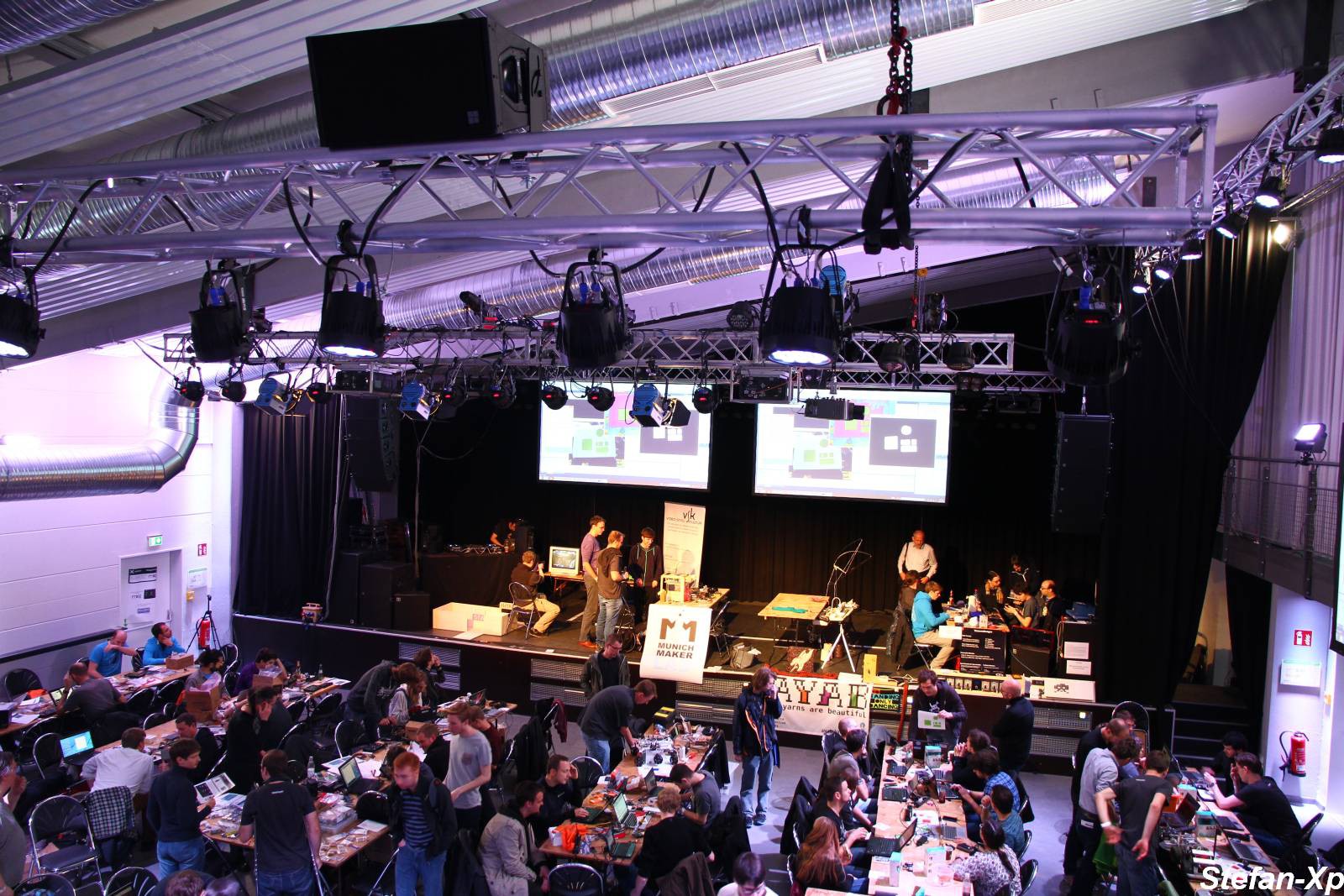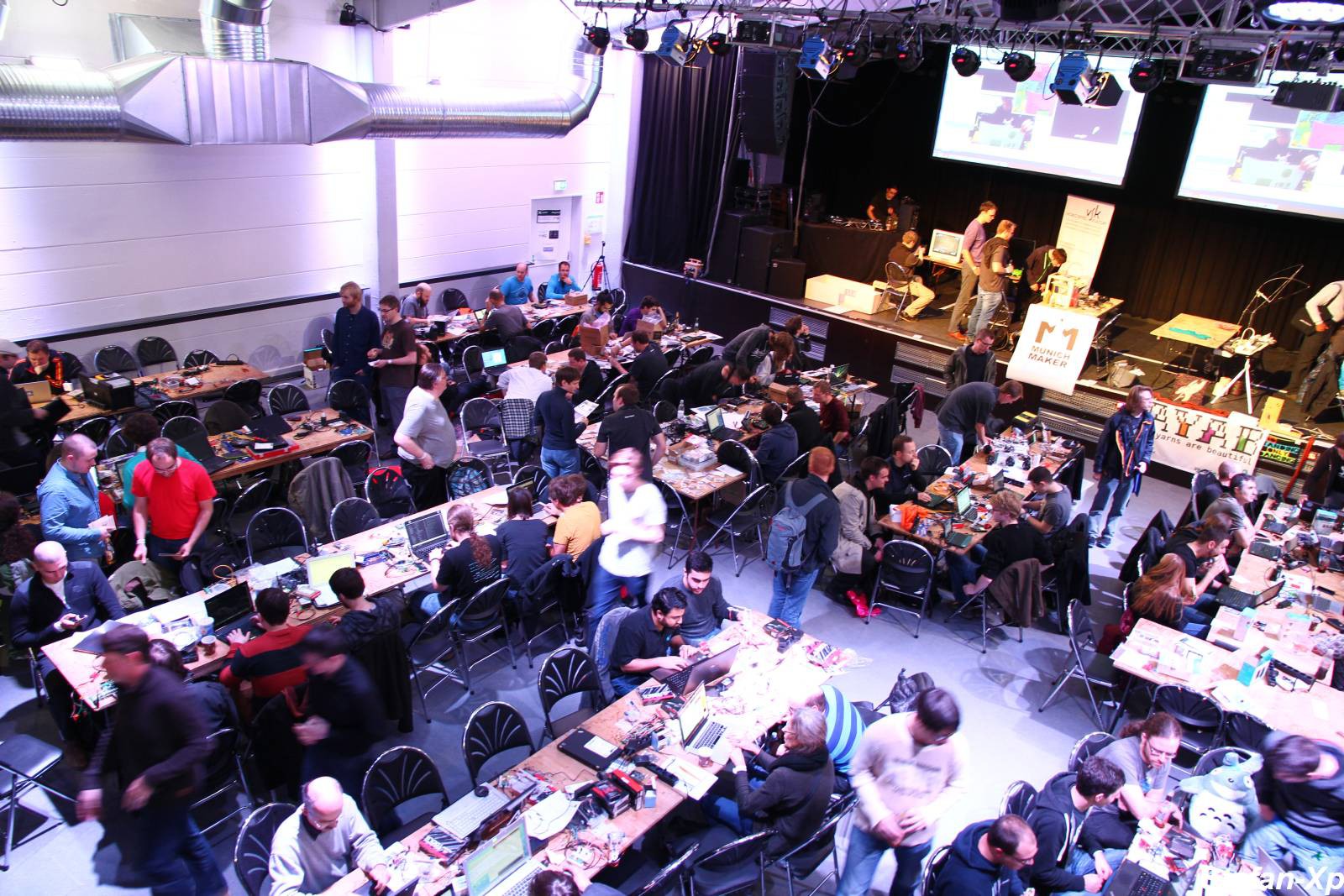 The Workshop time was in fact to short ;) could have hacked away a few more hours, but the show had to go on ;-)

Projects

Below a few project, please feel free to add links to the comments section!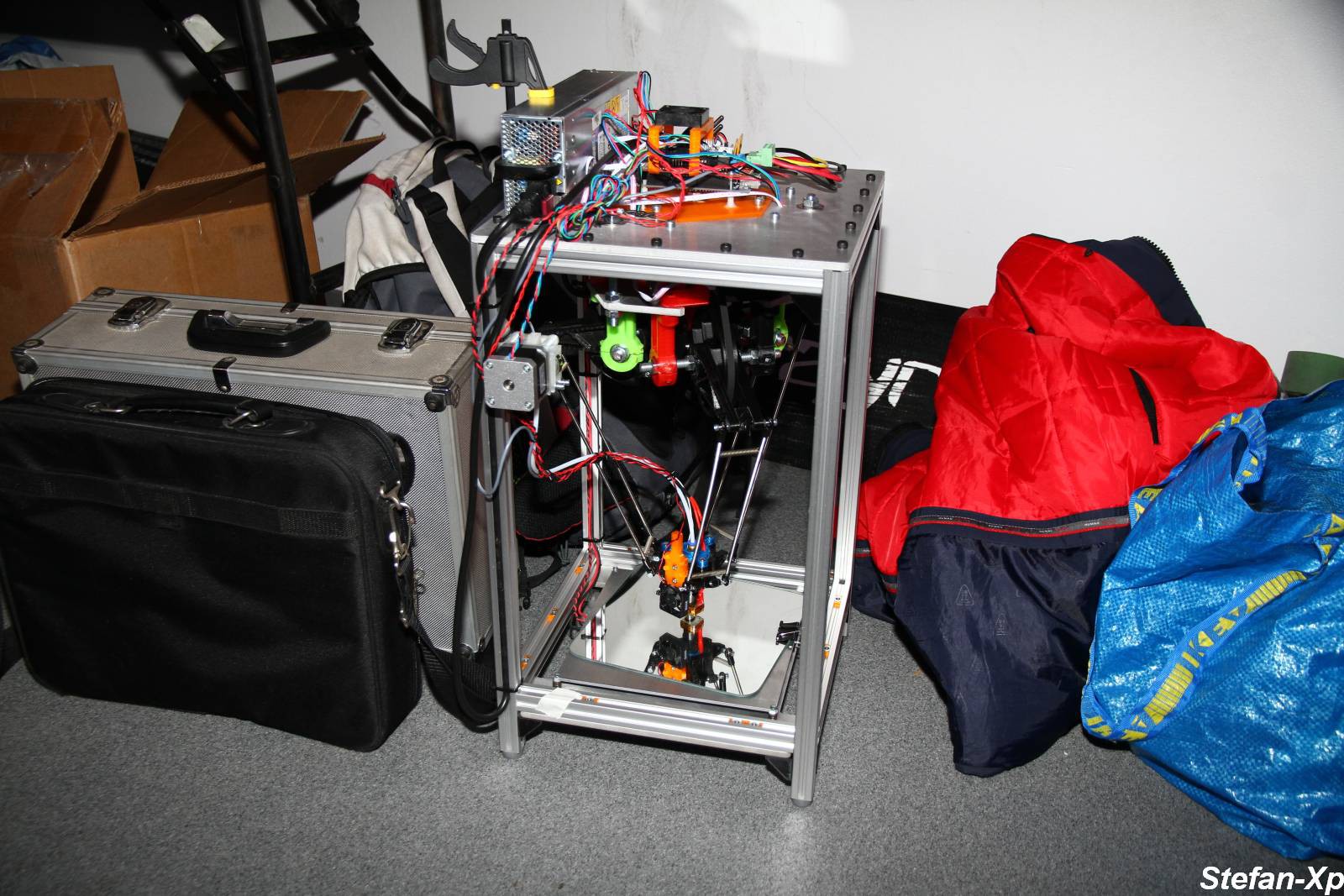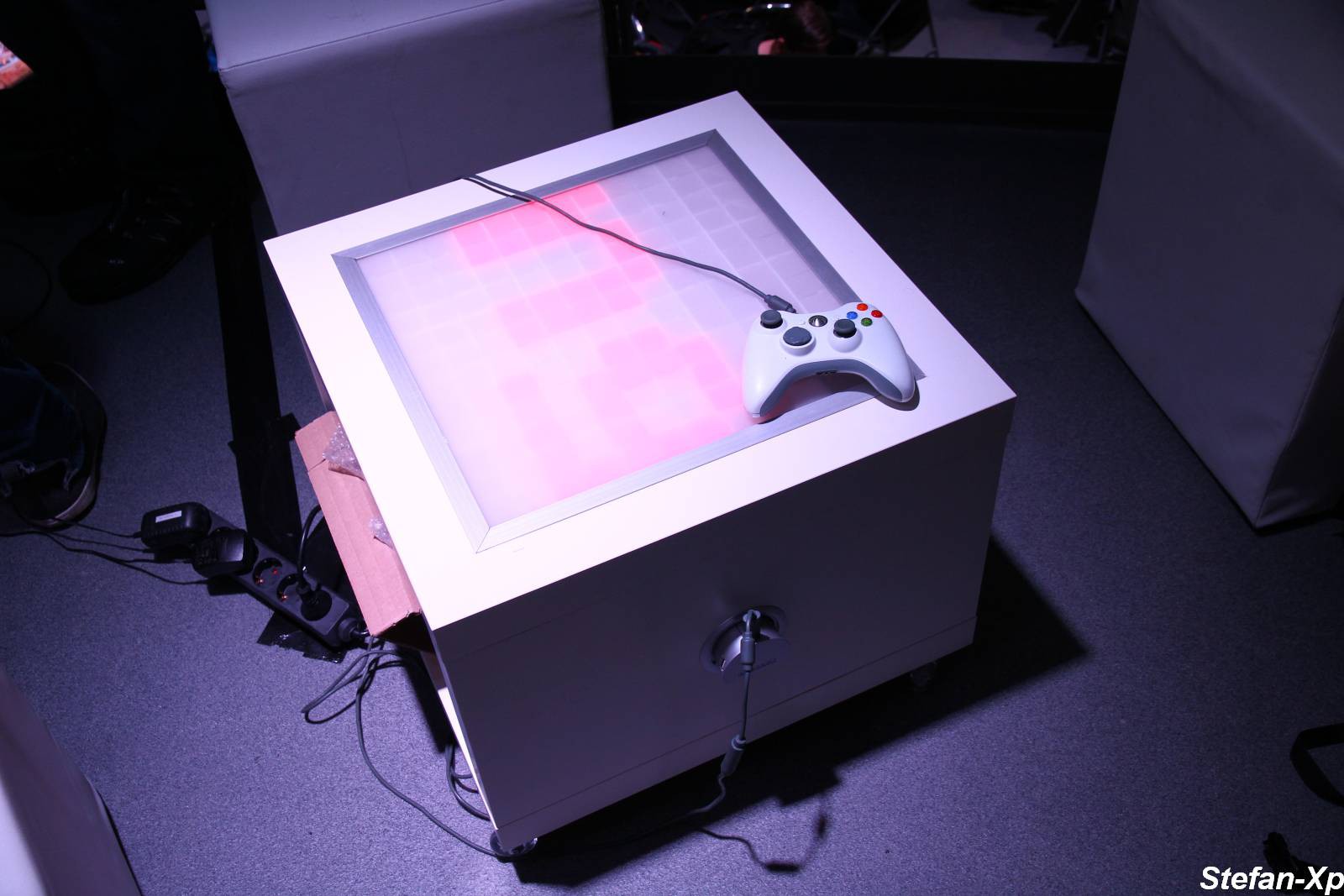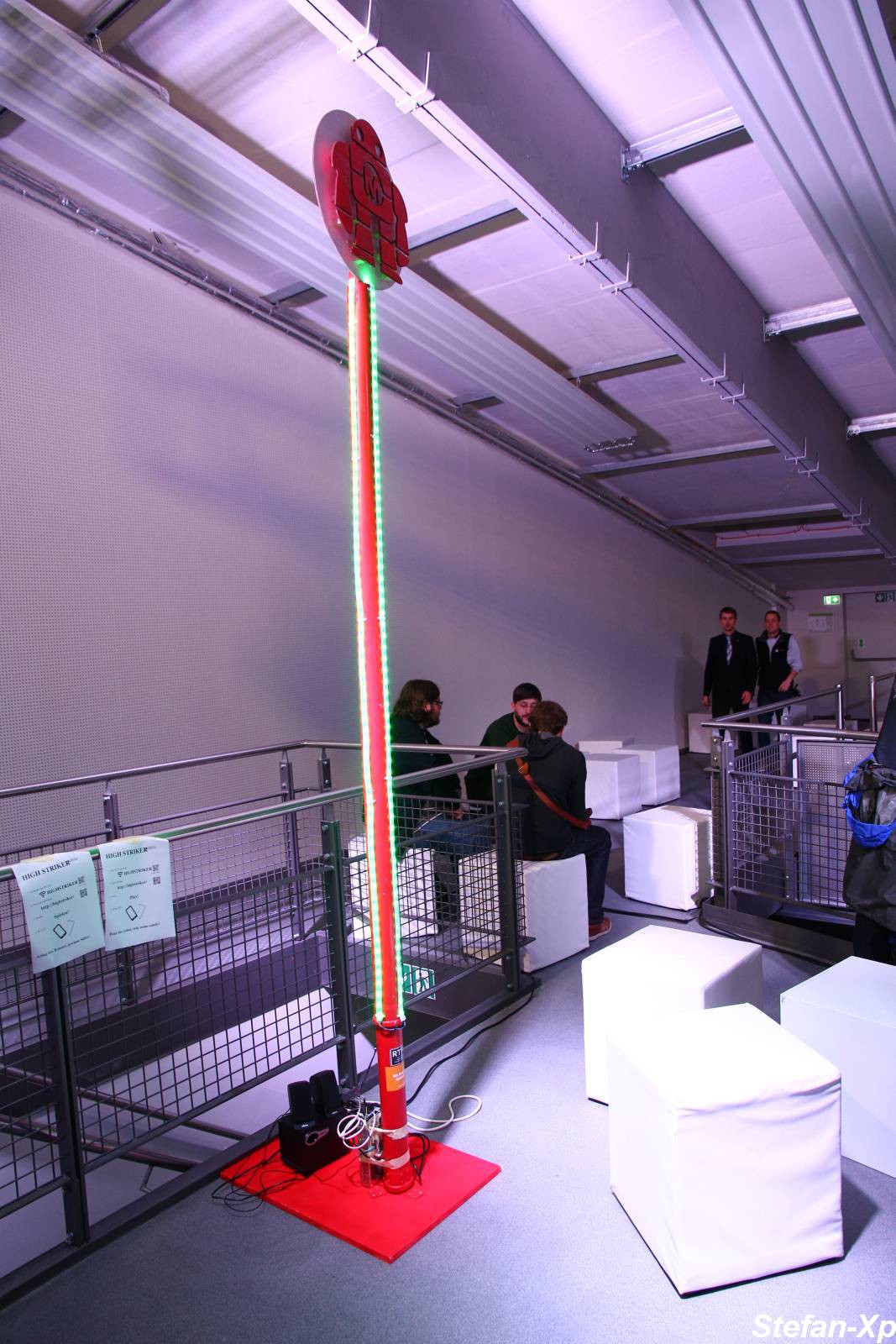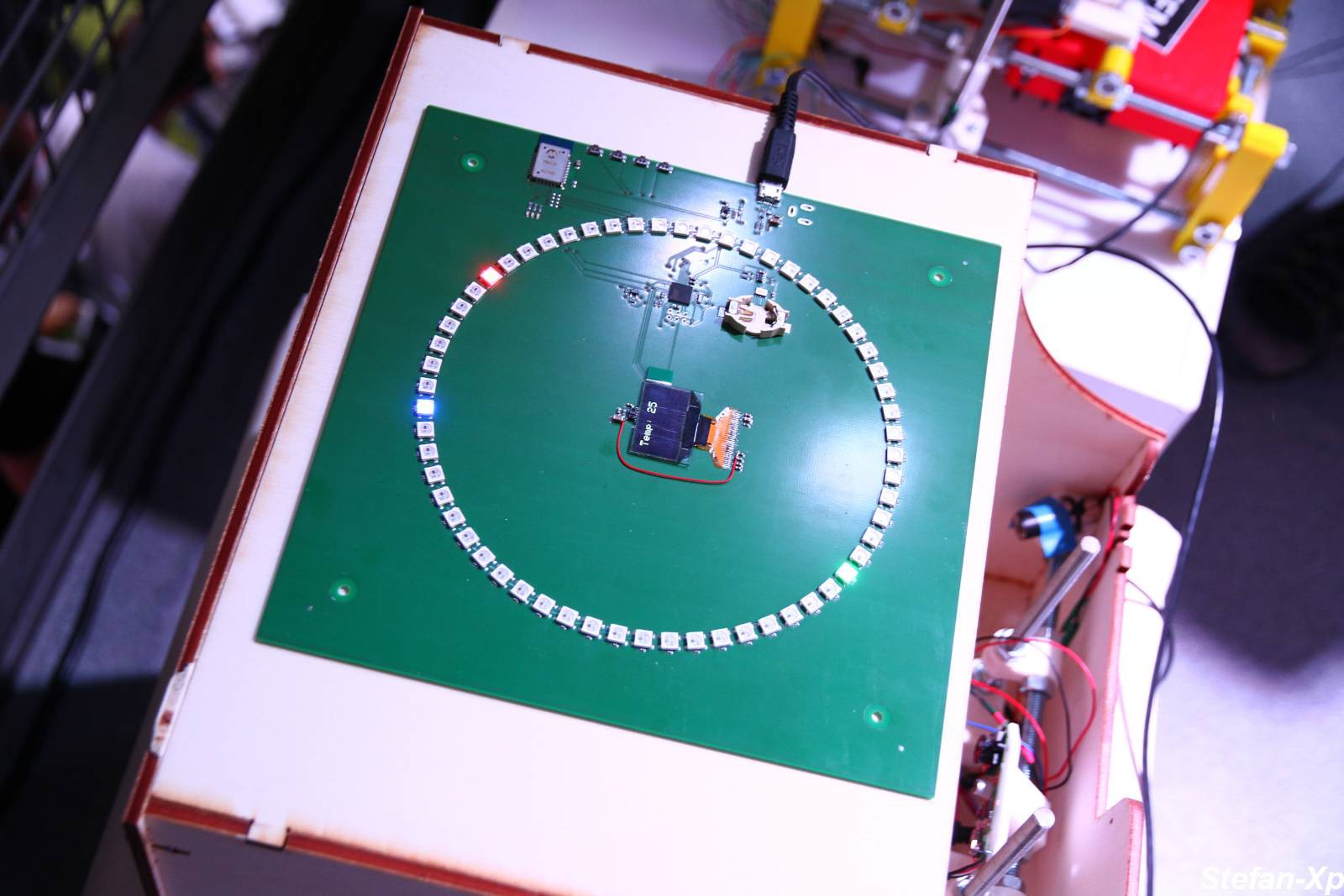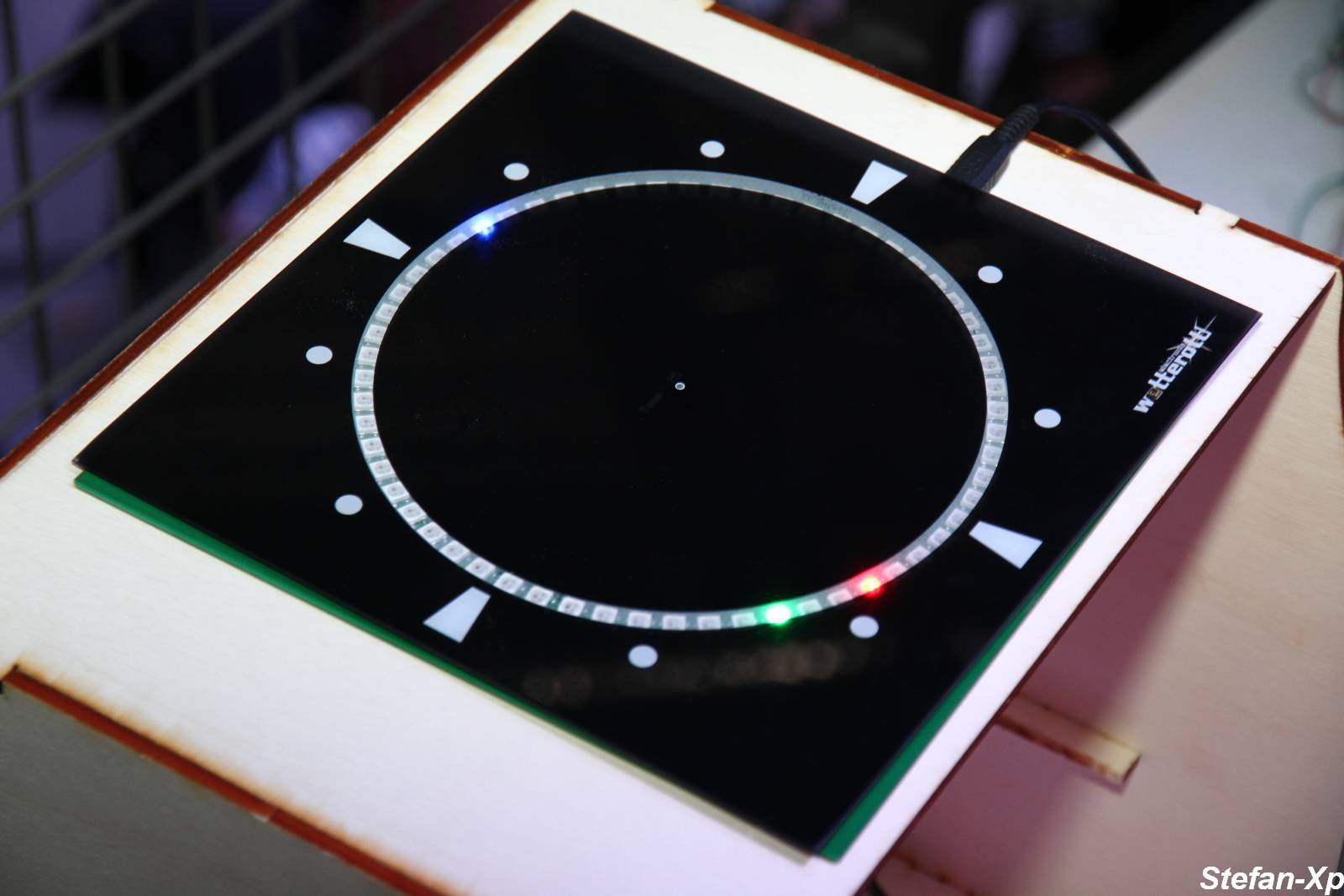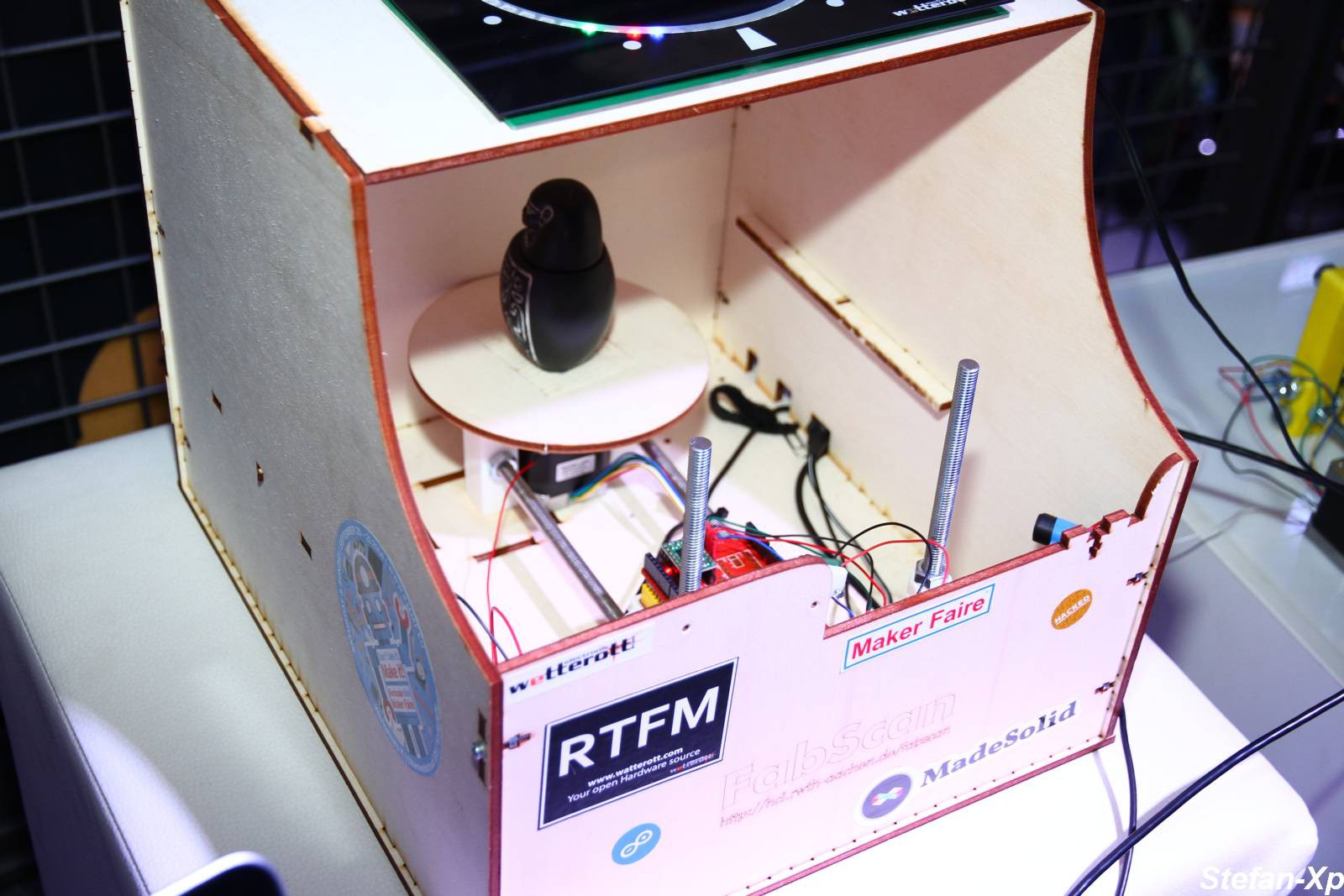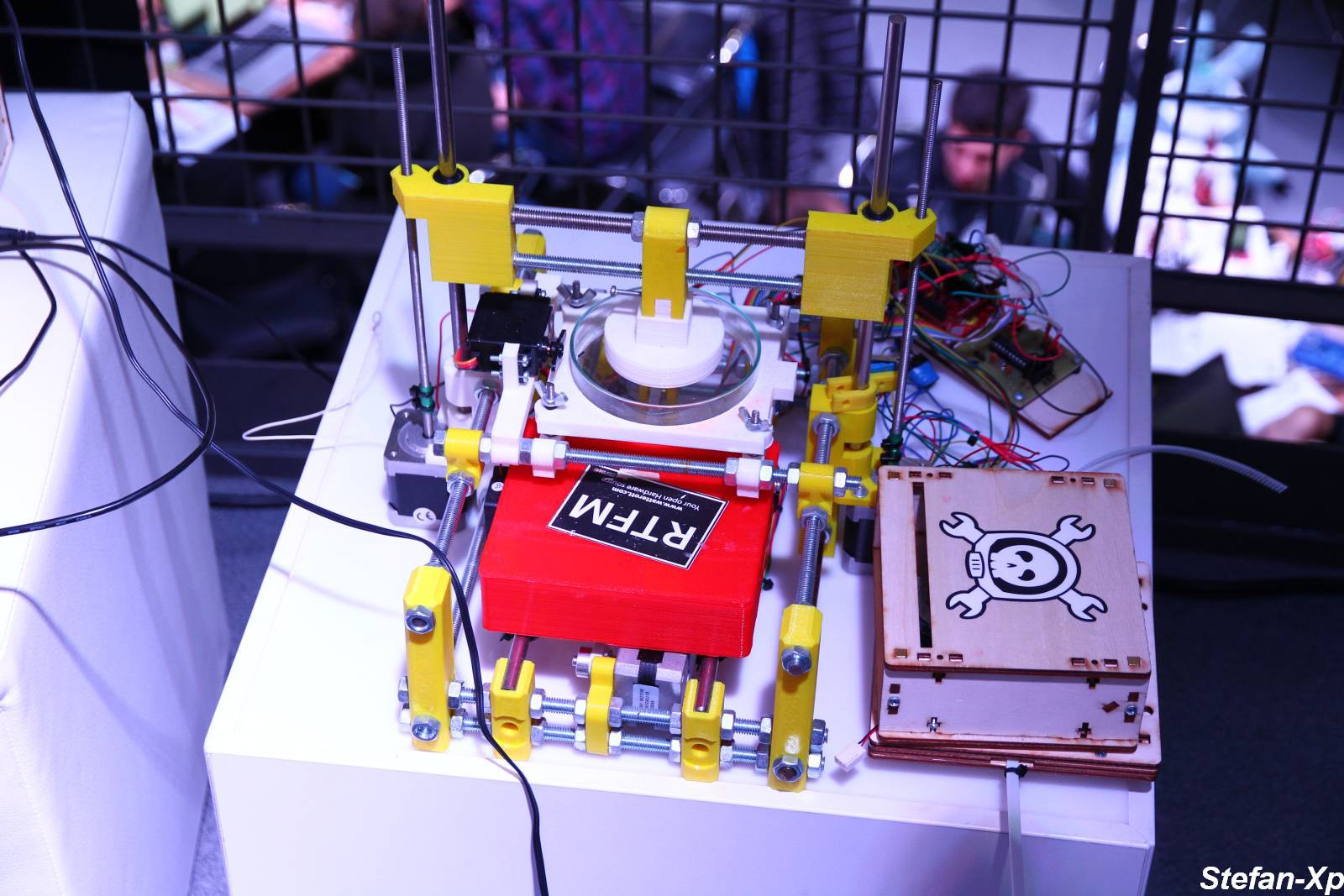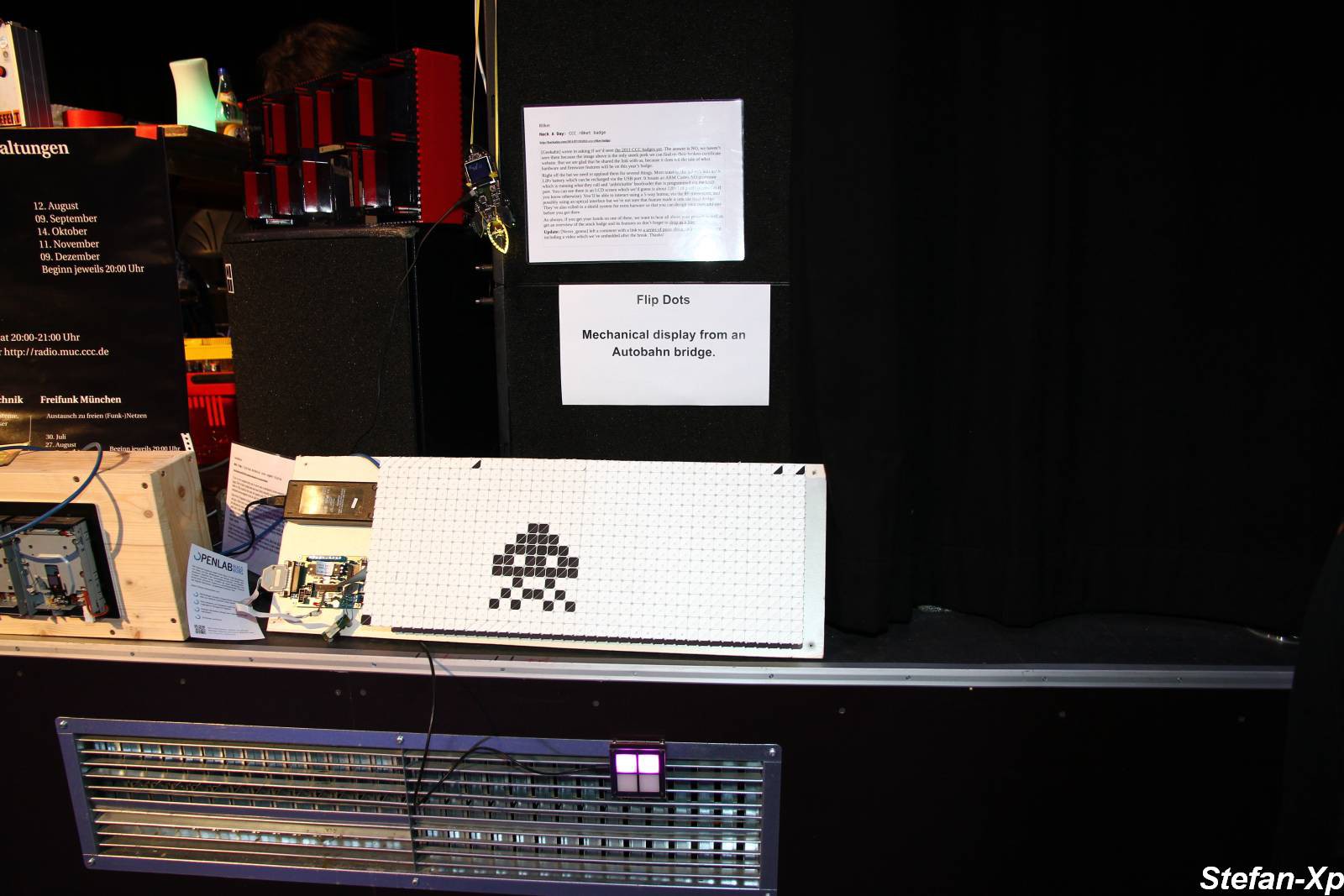 One of my favourites, very nice sound effects ;)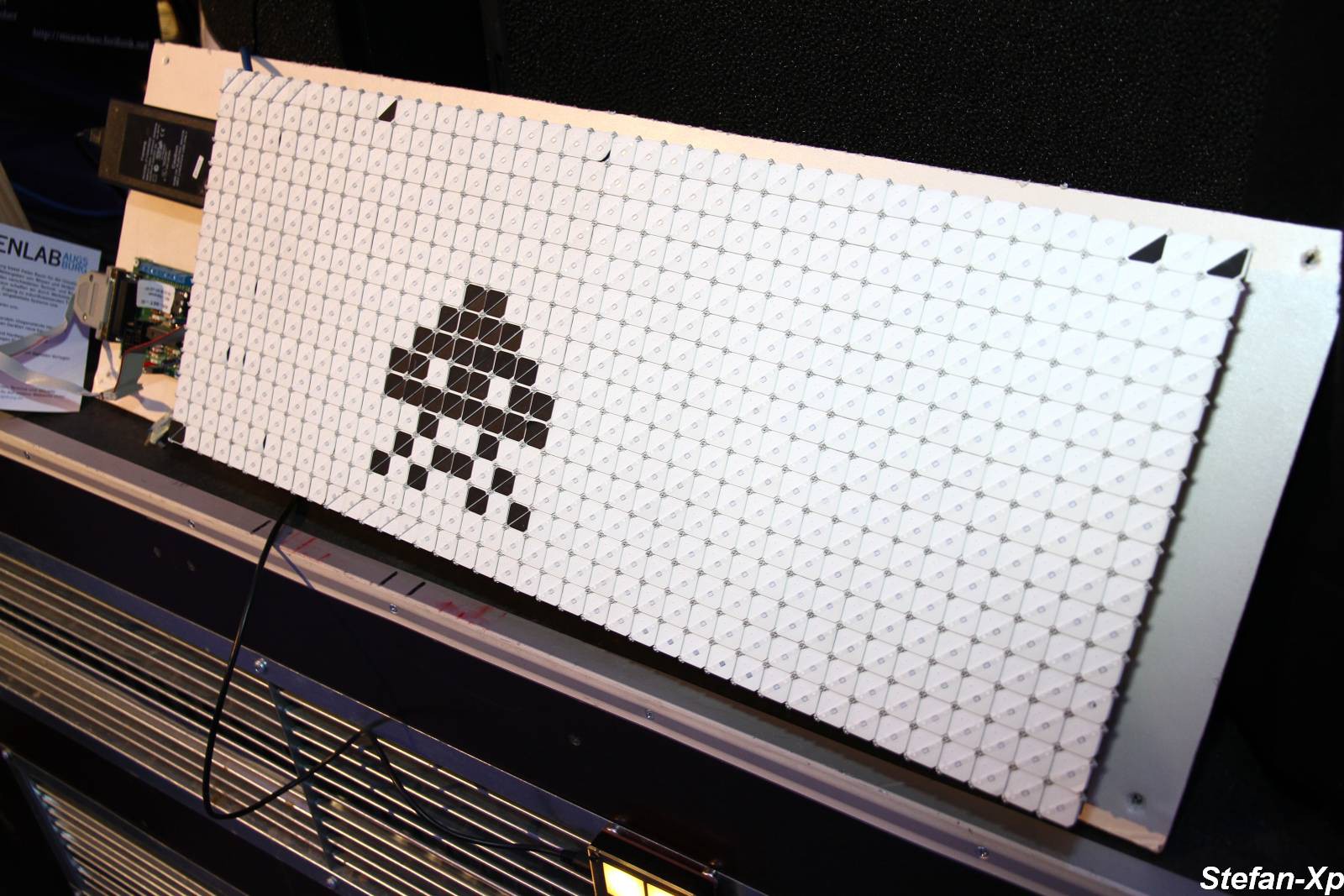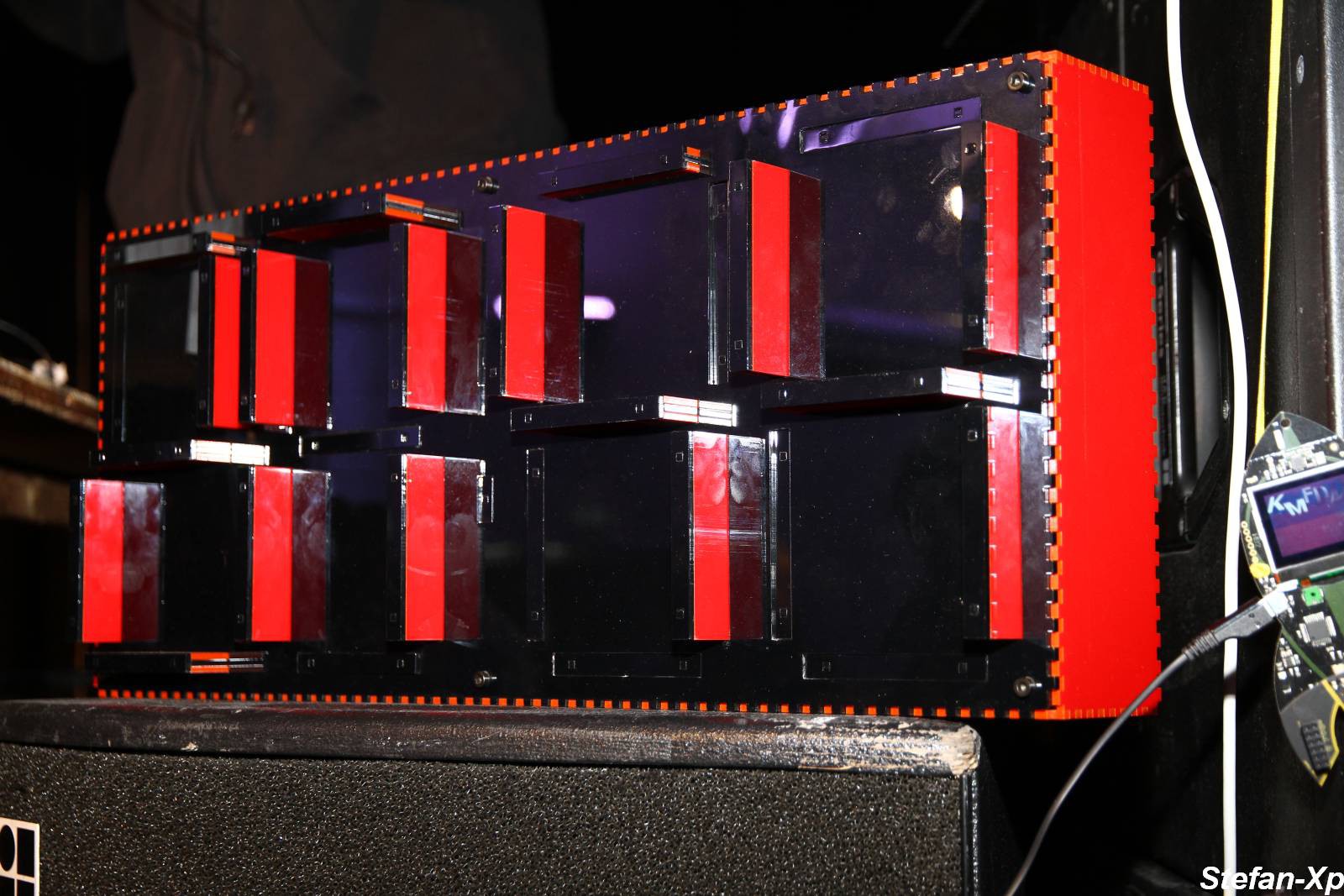 Not an actual project but a very neat gadget ...
http://motrr.com/
Nice ambient lightning...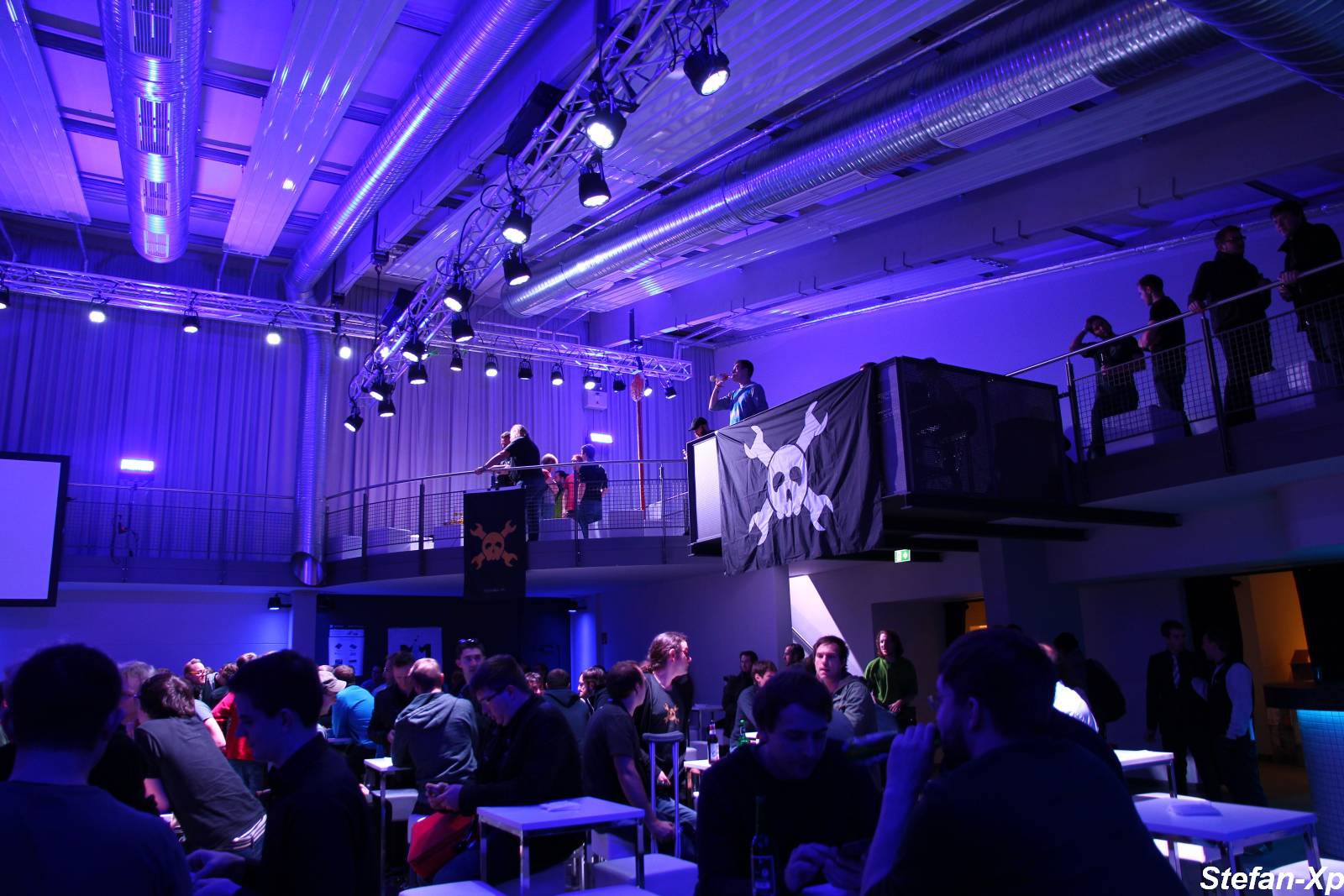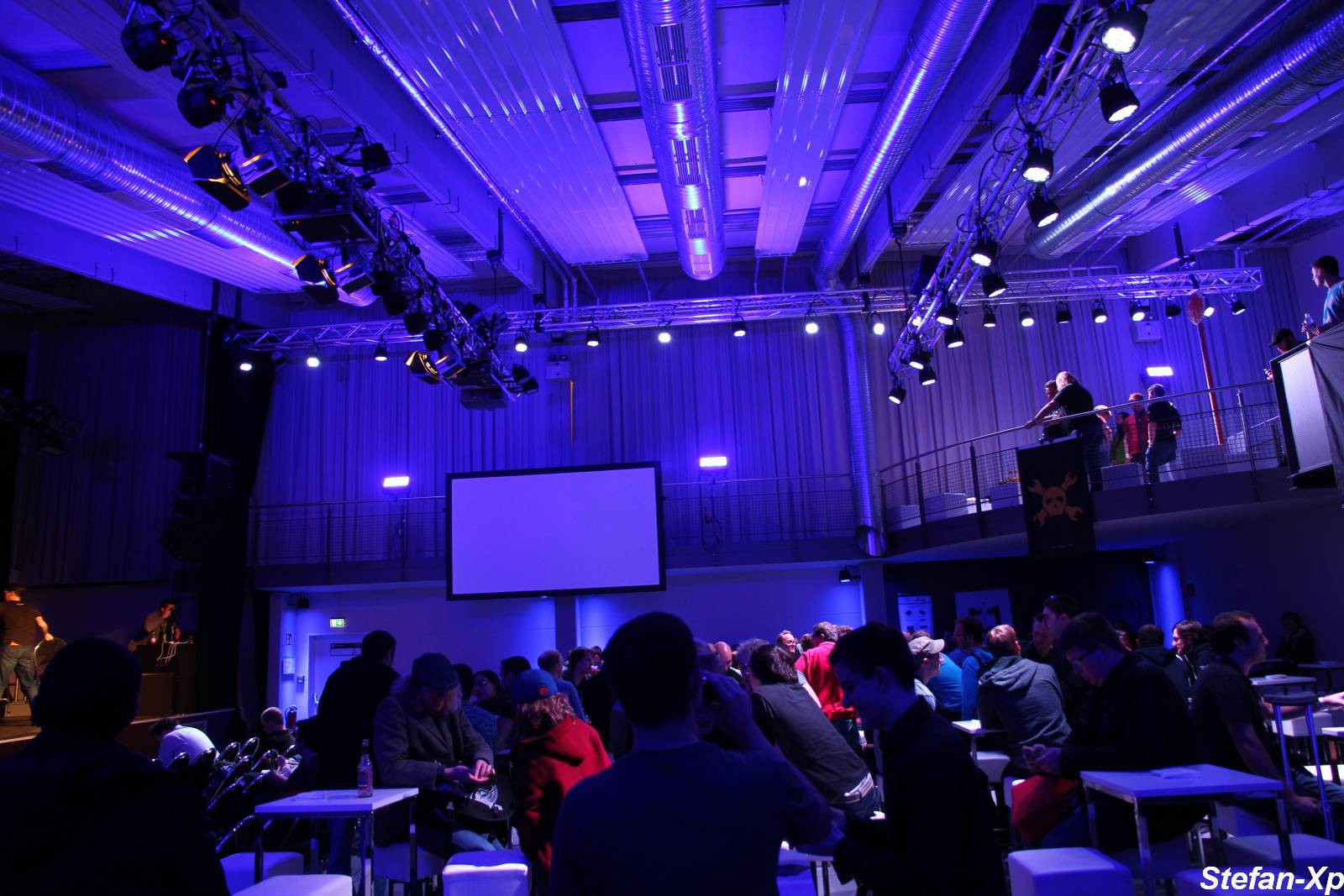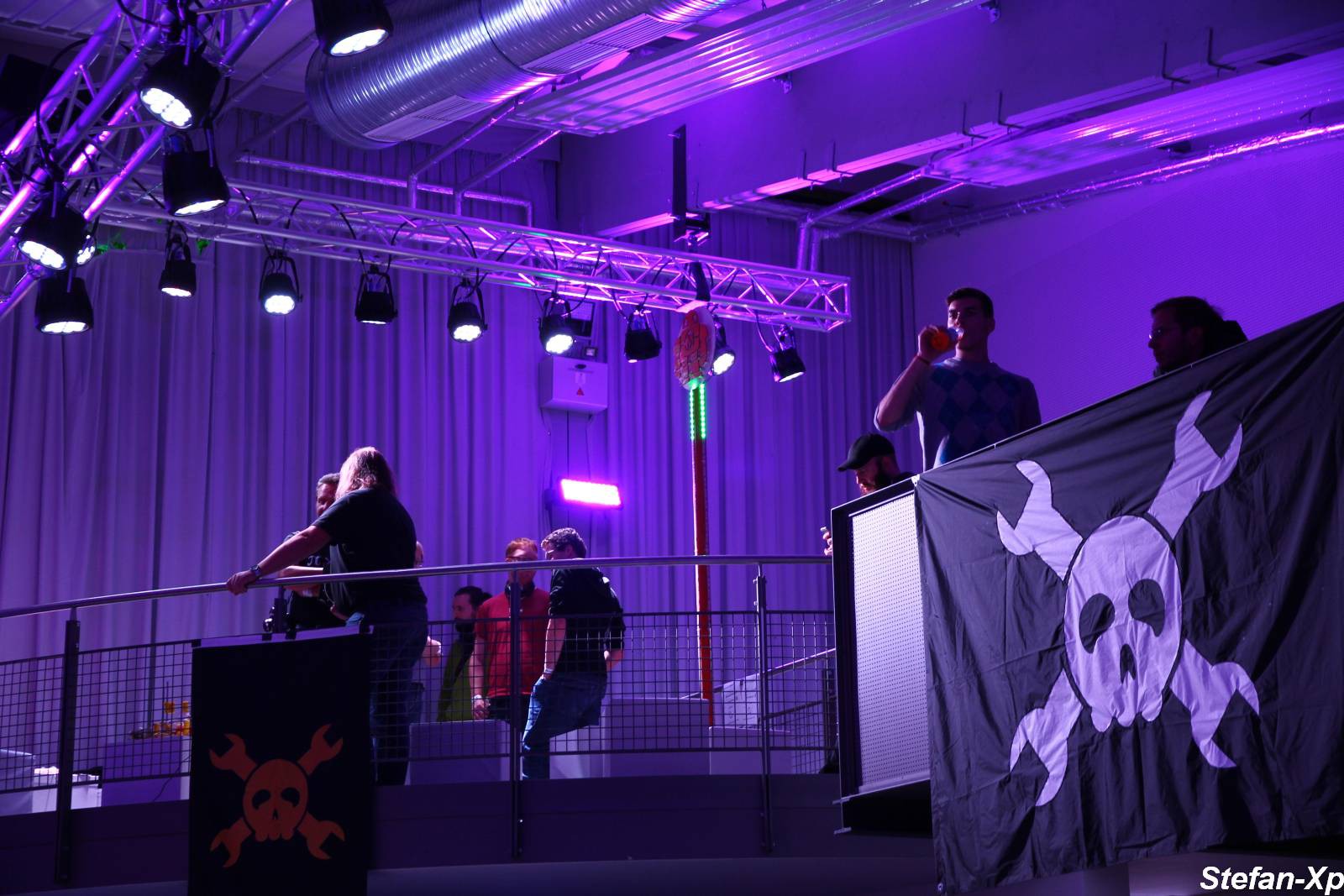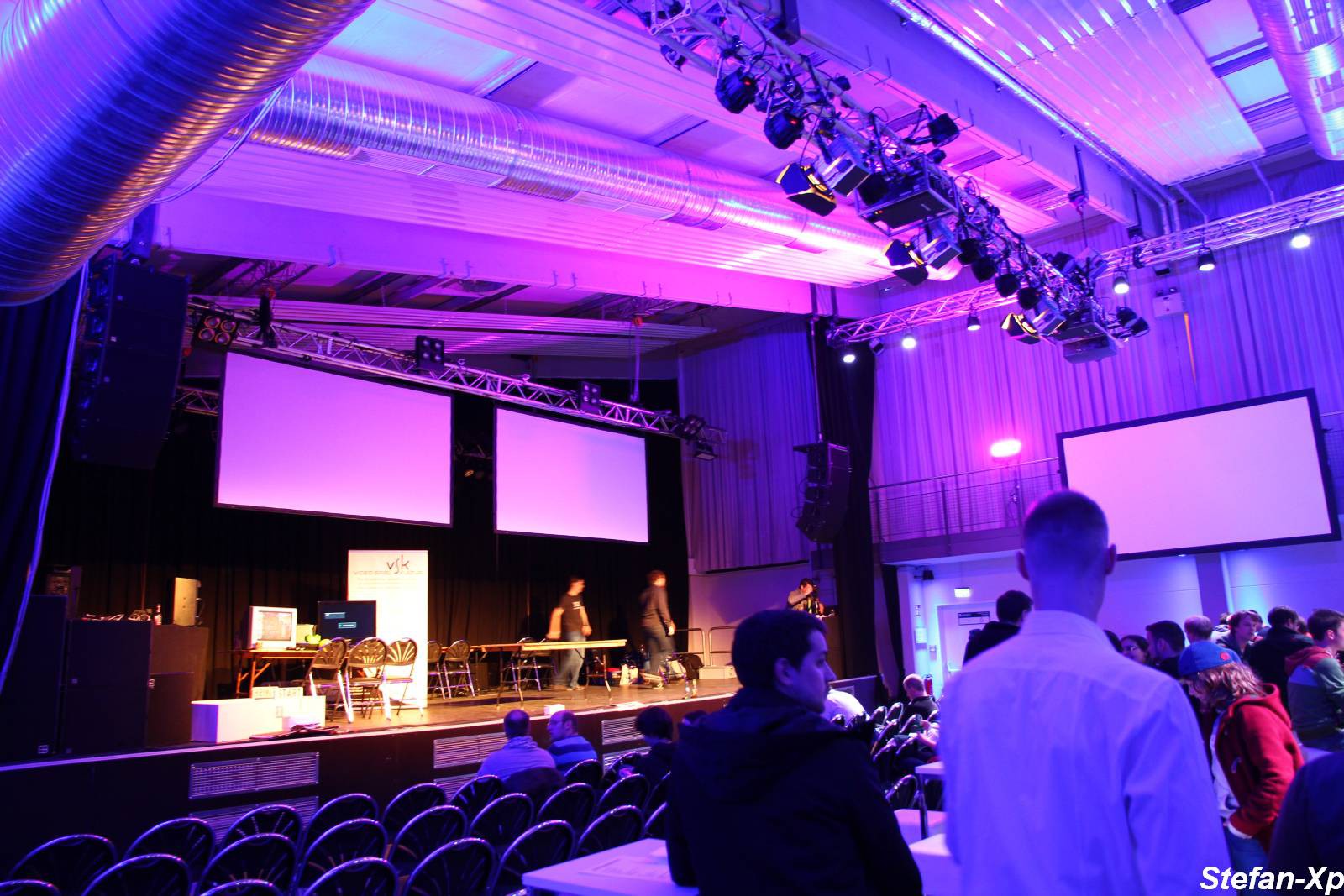 Lightning Talks
Sorry, can't really remember what that was :-/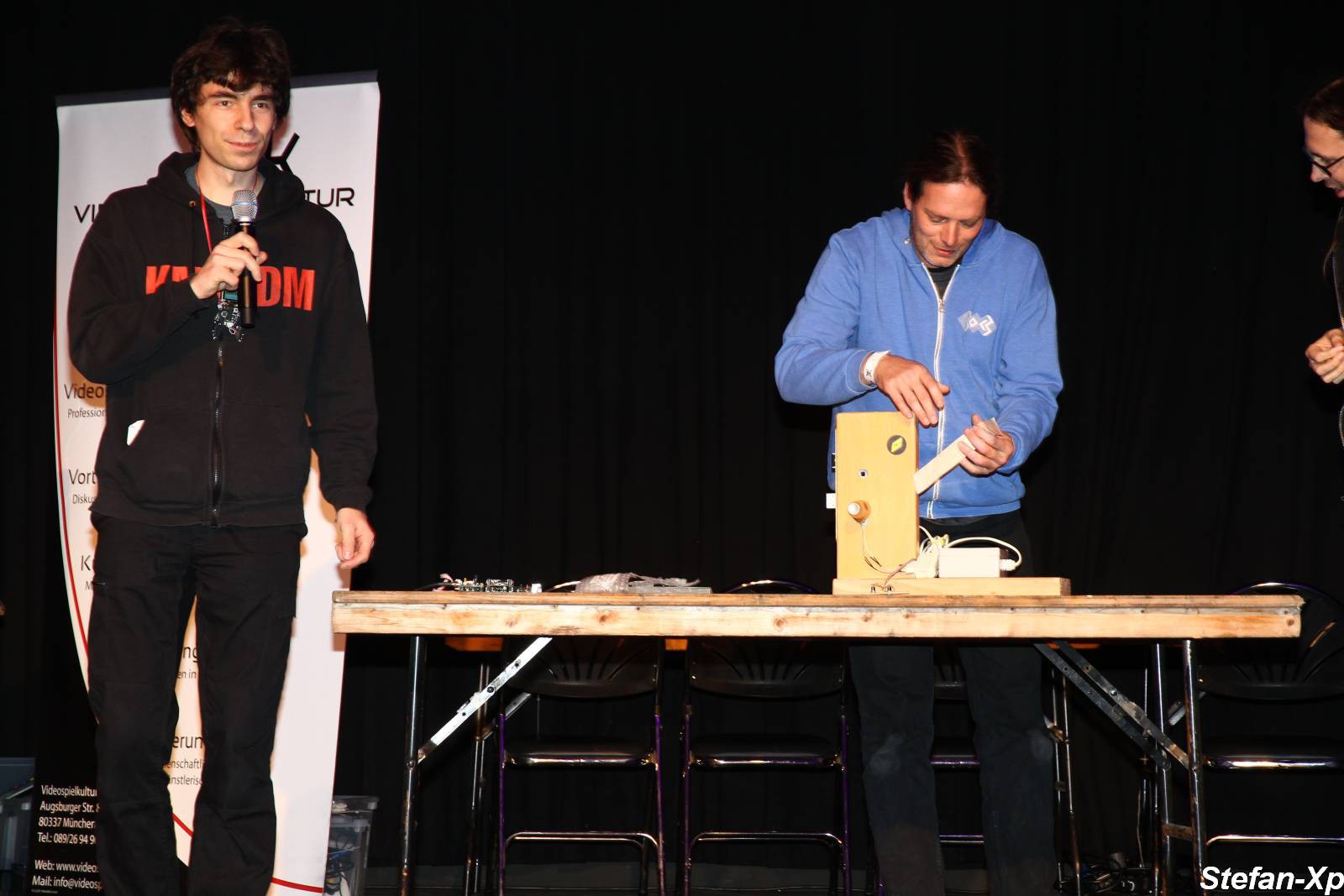 Phoenard :) Awesome developement Platform, currently on Kickstarter:
https://www.kickstarter.com/projects/2080282237/phoenard-the-arduino-compatible-prototyping-gadget
(Already >50% founded since thursday! (on Sunday))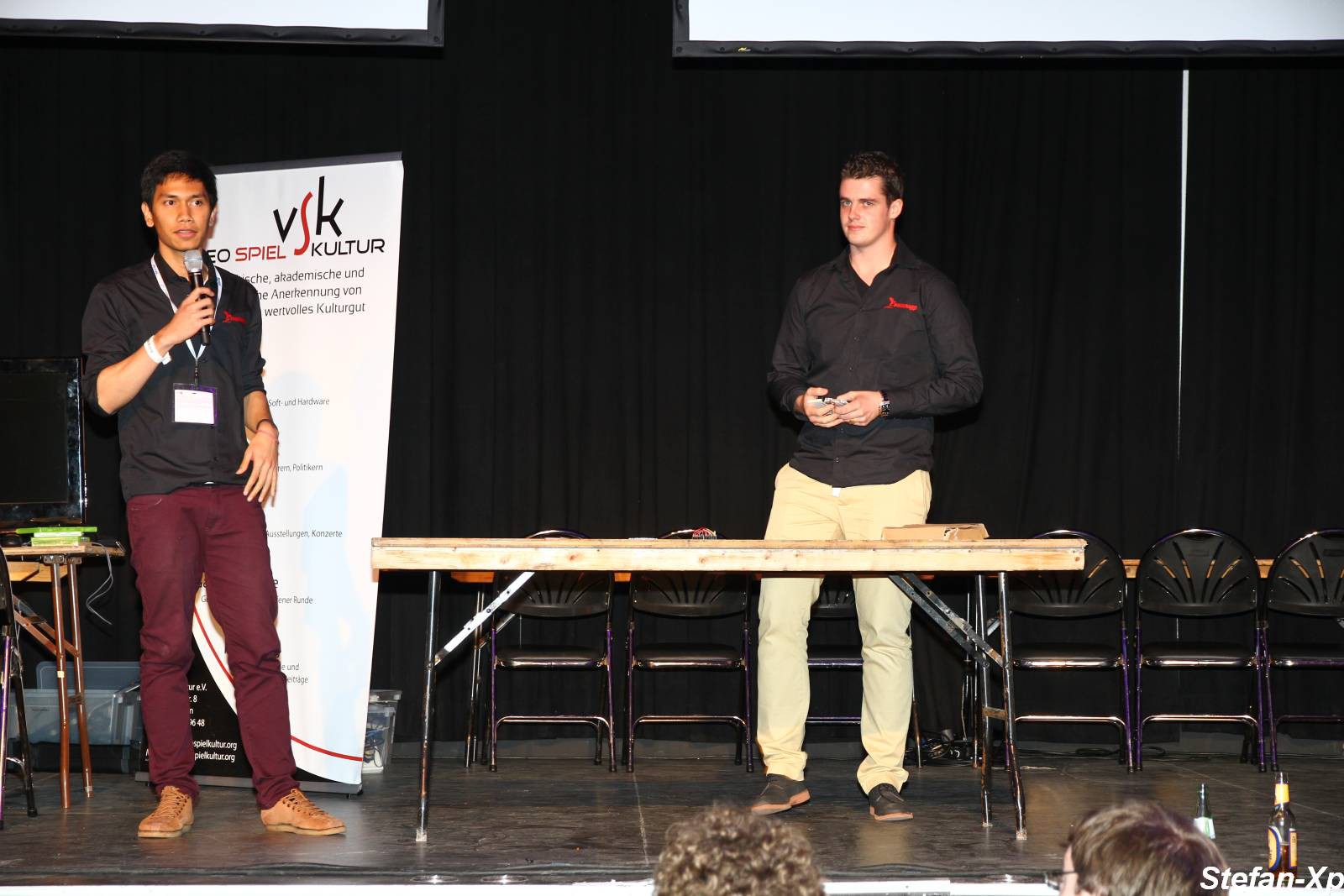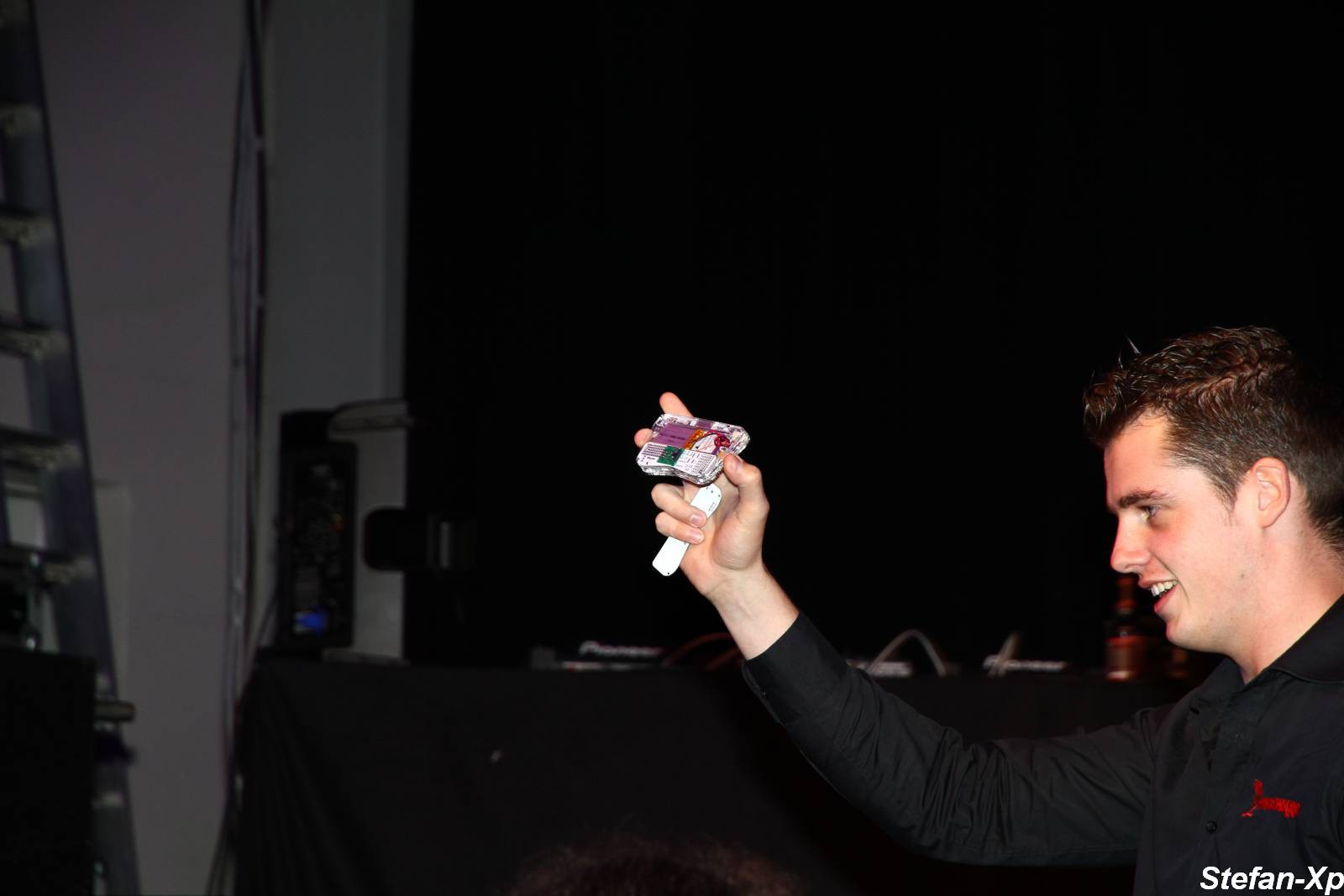 I have a few more pictures, but they are made at the elektronika.
There was also Mr. Frake who invited us to see the computeum :)
http://coole-seite.de
BTW, there is also a Blog Post about this: http://hackaday.com/2014/11/16/the-computeum-one-of-the-biggest-computer-museums-in-germany/#more-138274
And a Youtube Video:
Another one or two talks (Sorry for my bad memory!)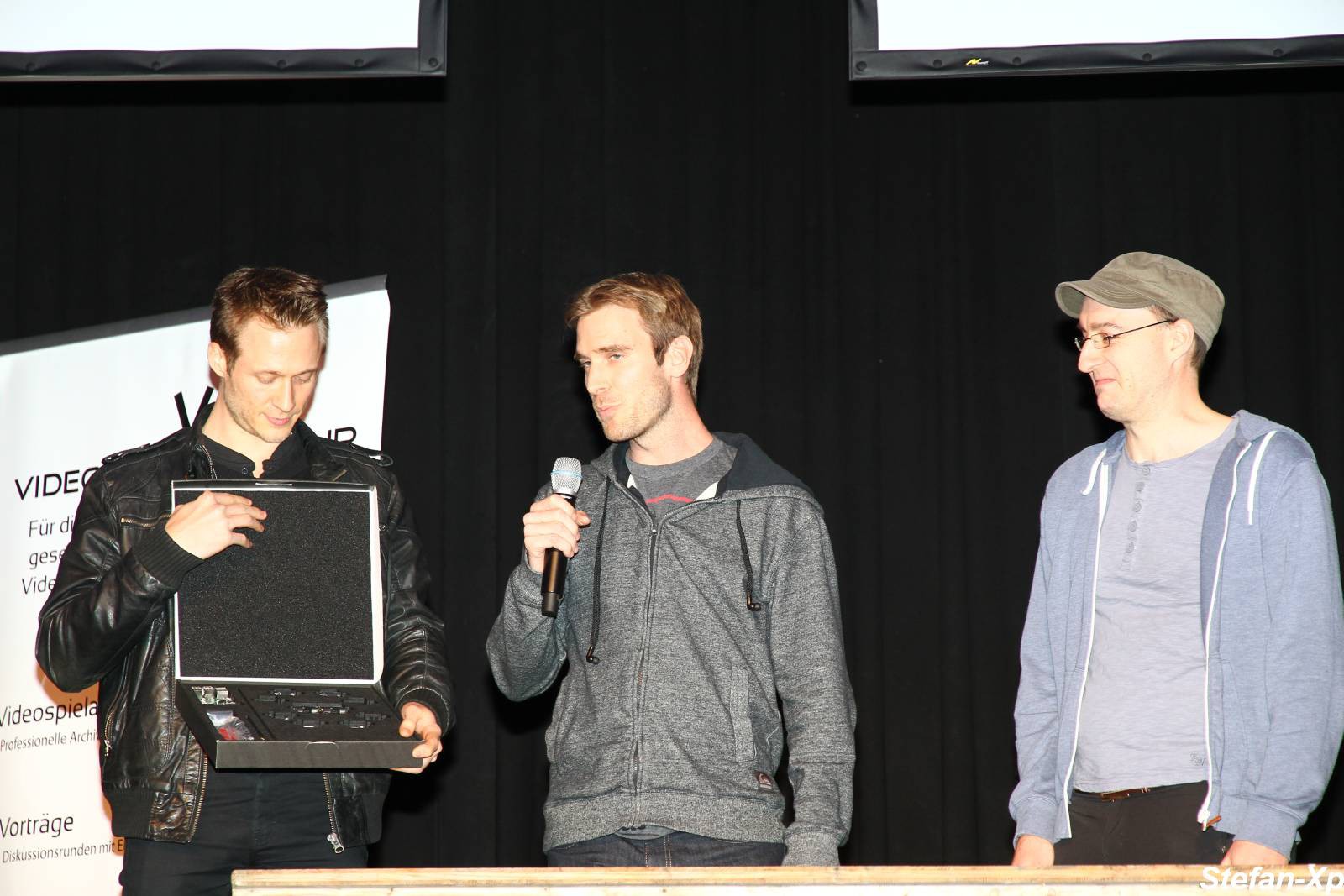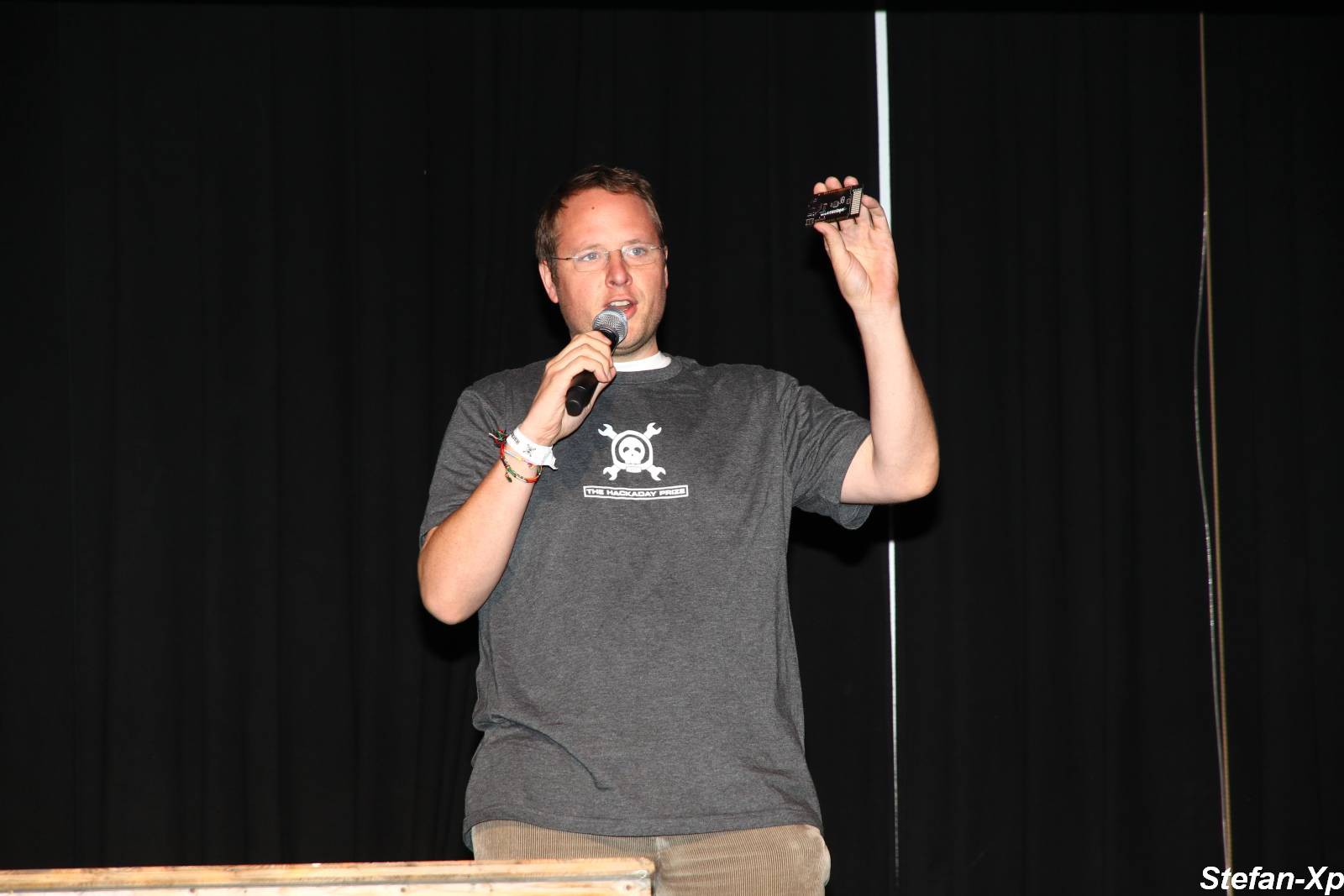 Here a talk about the M.A.R.S 3000, a very neat Mars Rover model

http://hackaday.io/project/740-mars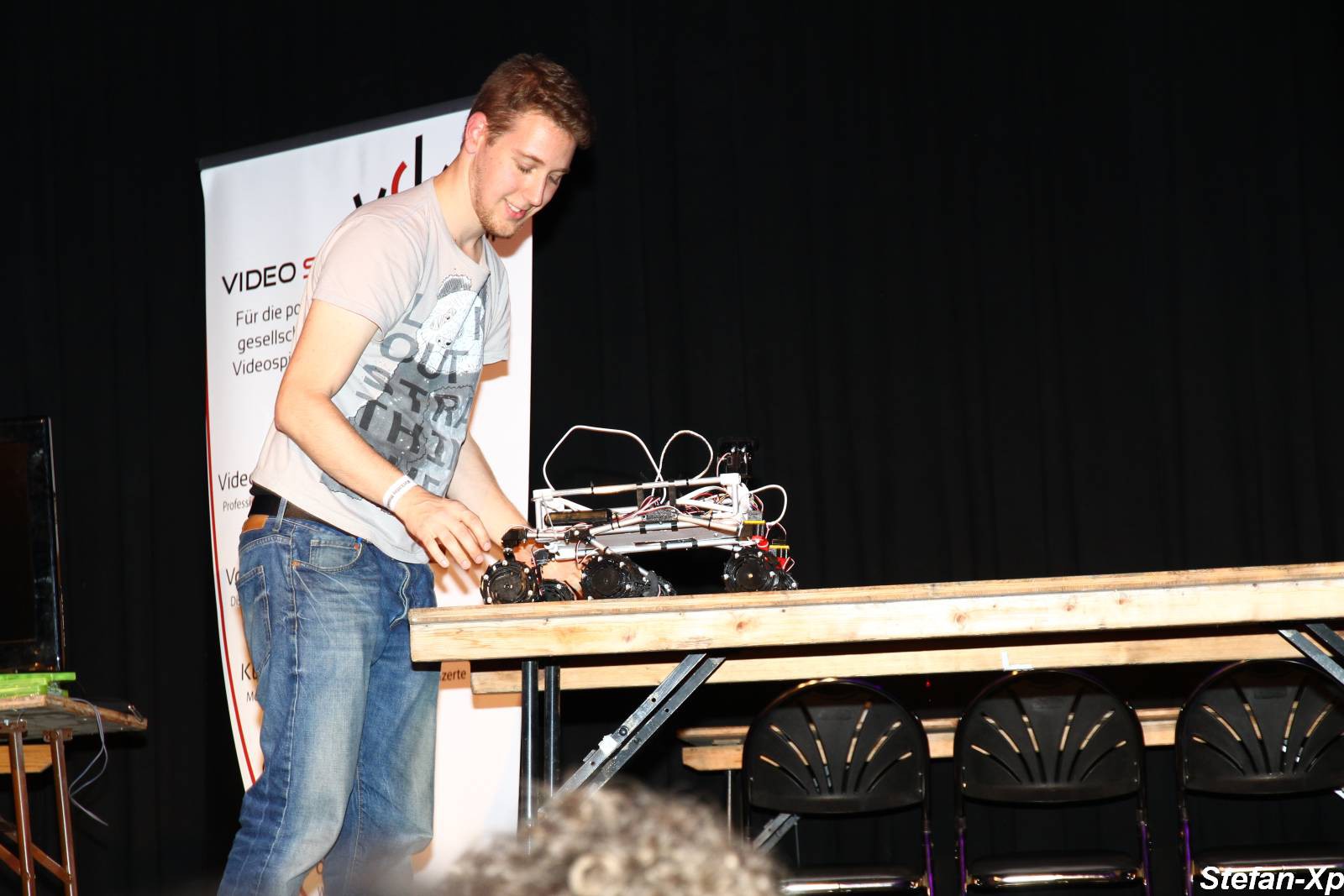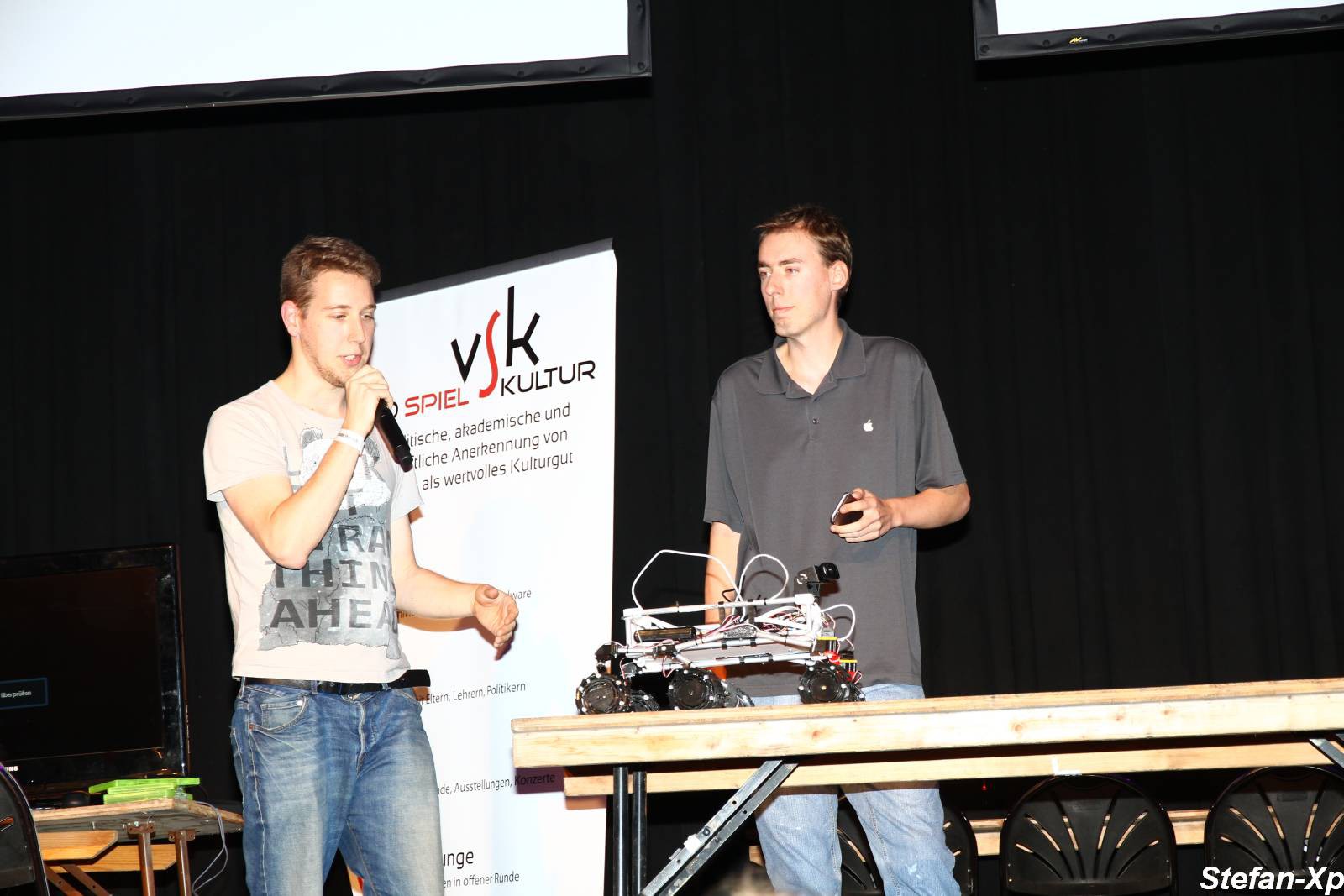 Computeum
Now lets dive into the lost treasures of the computeum :) What a great tour by Hans Franke!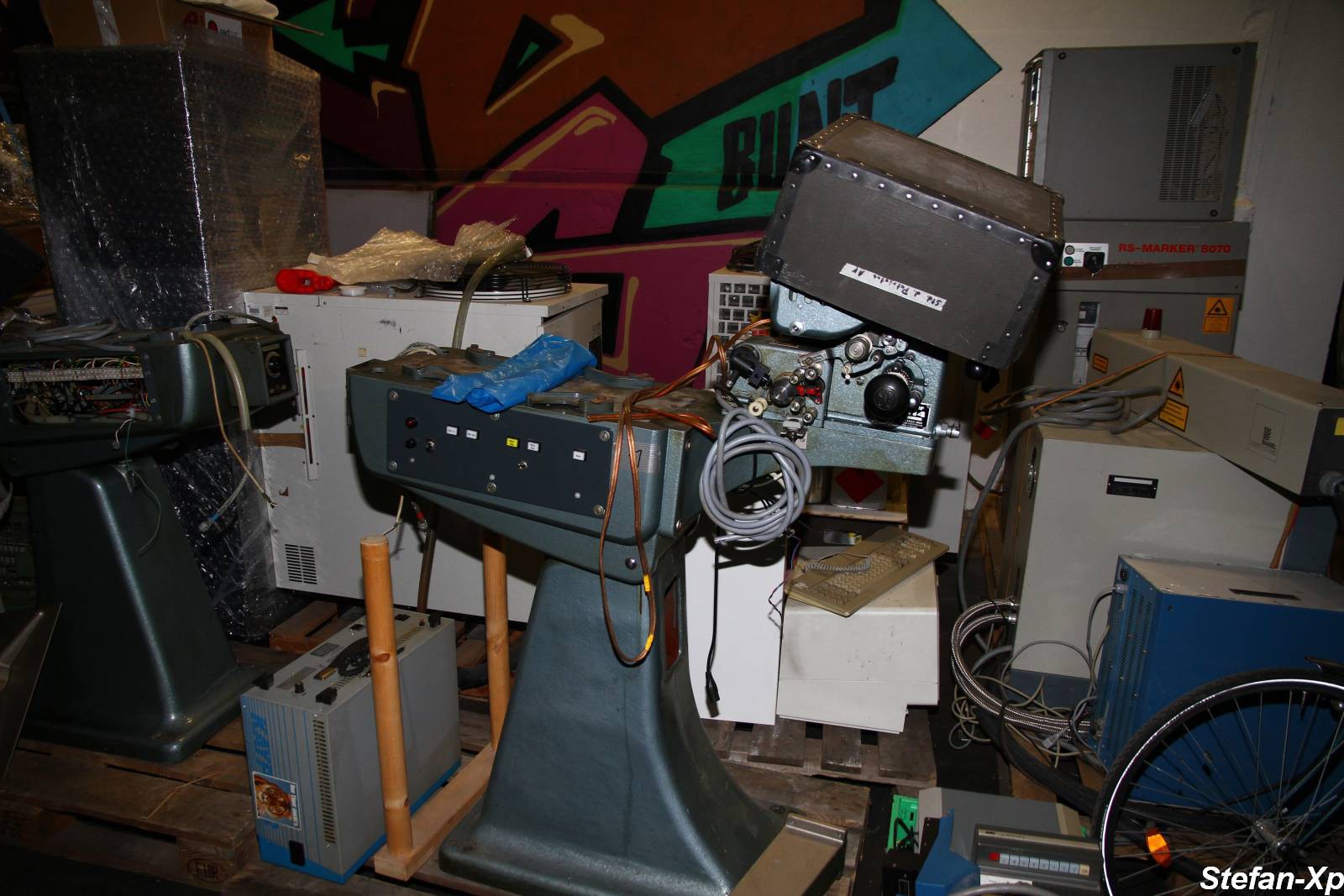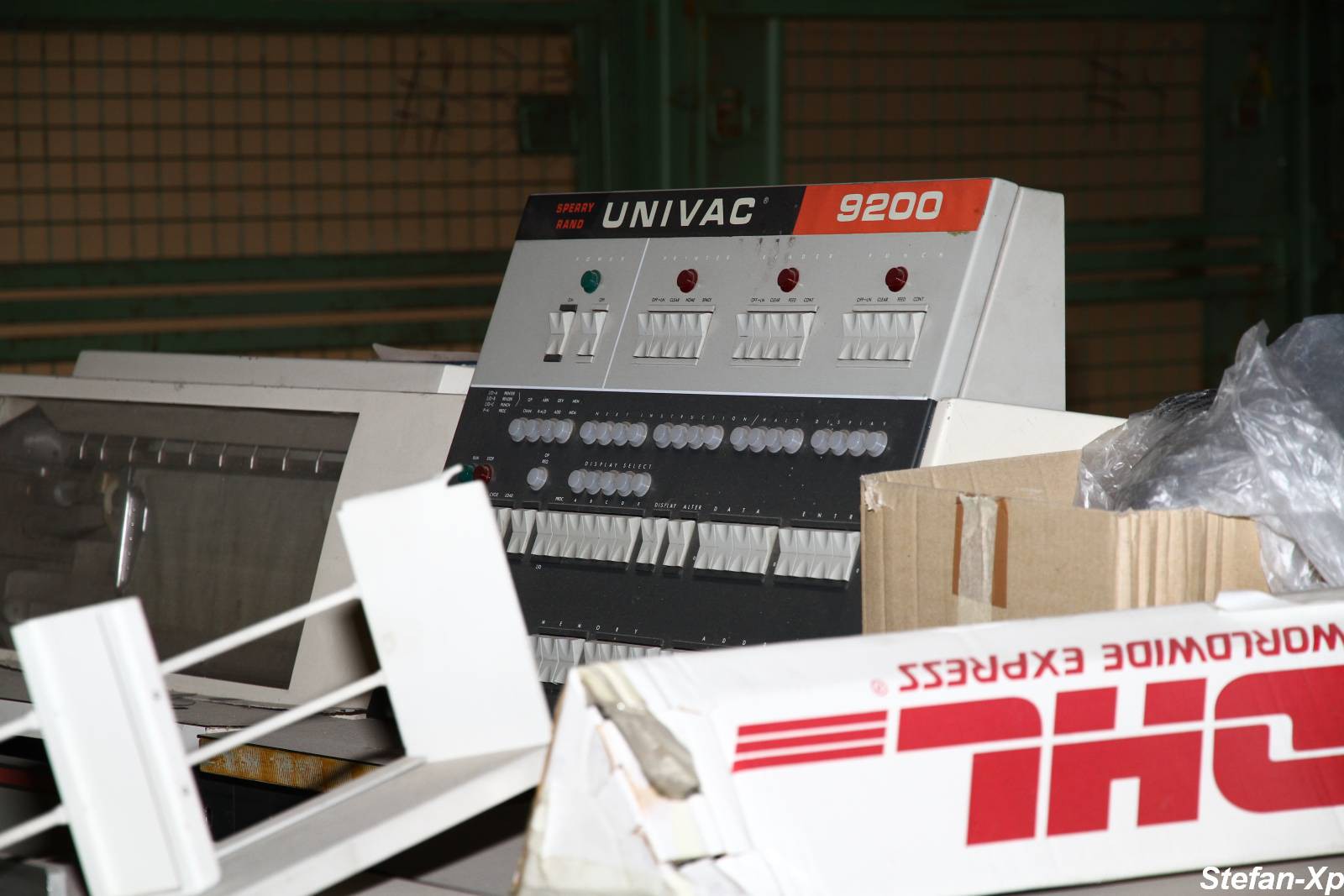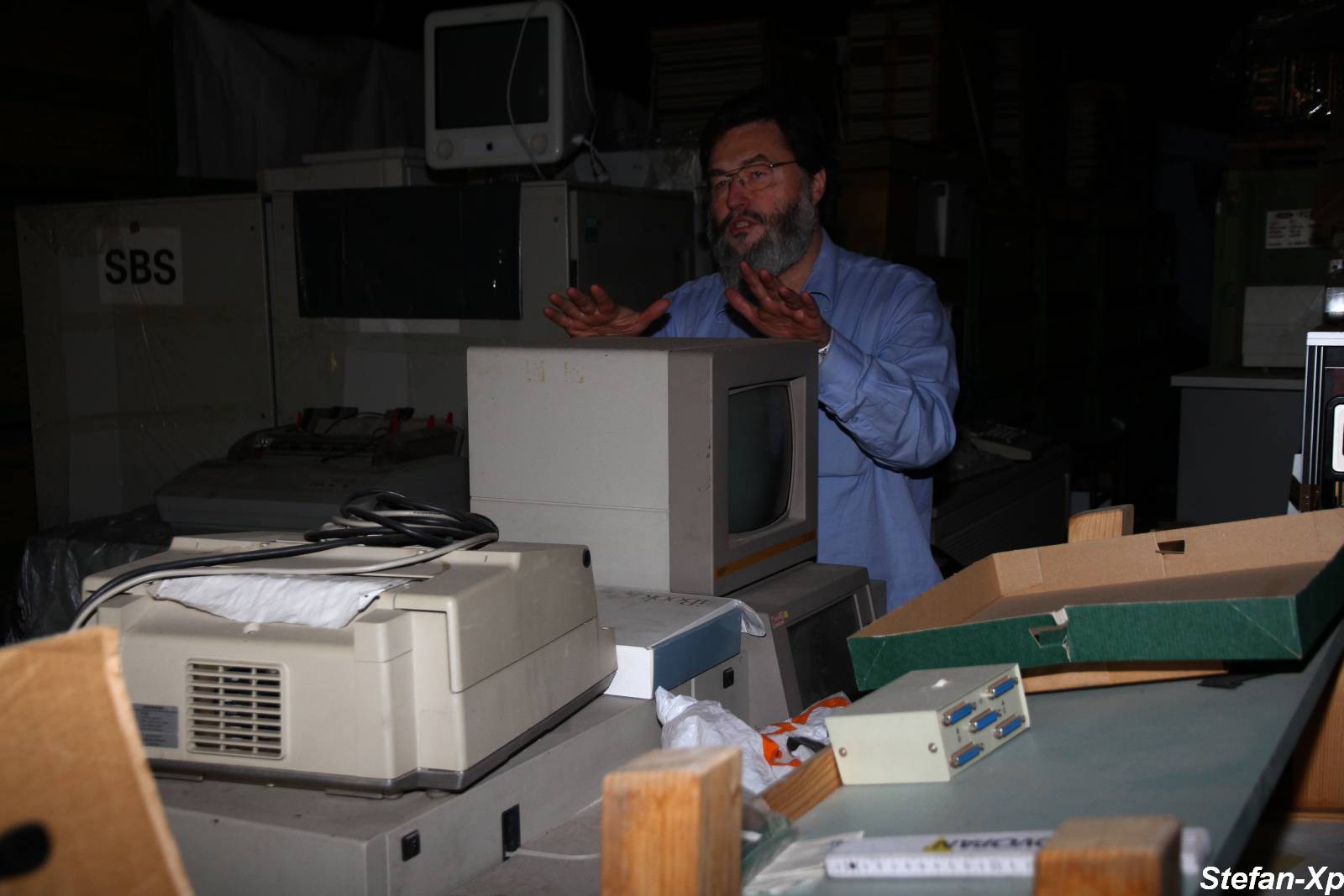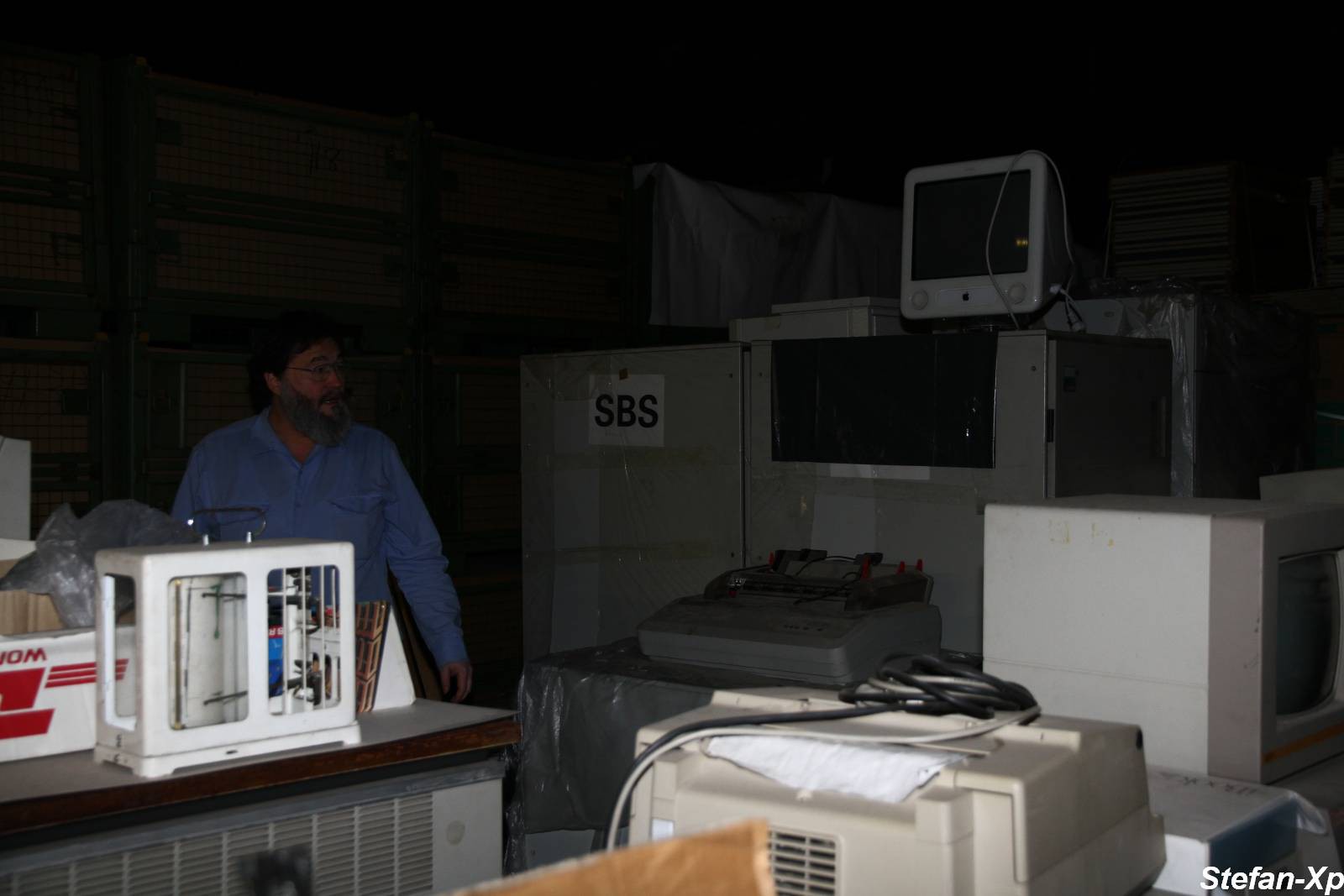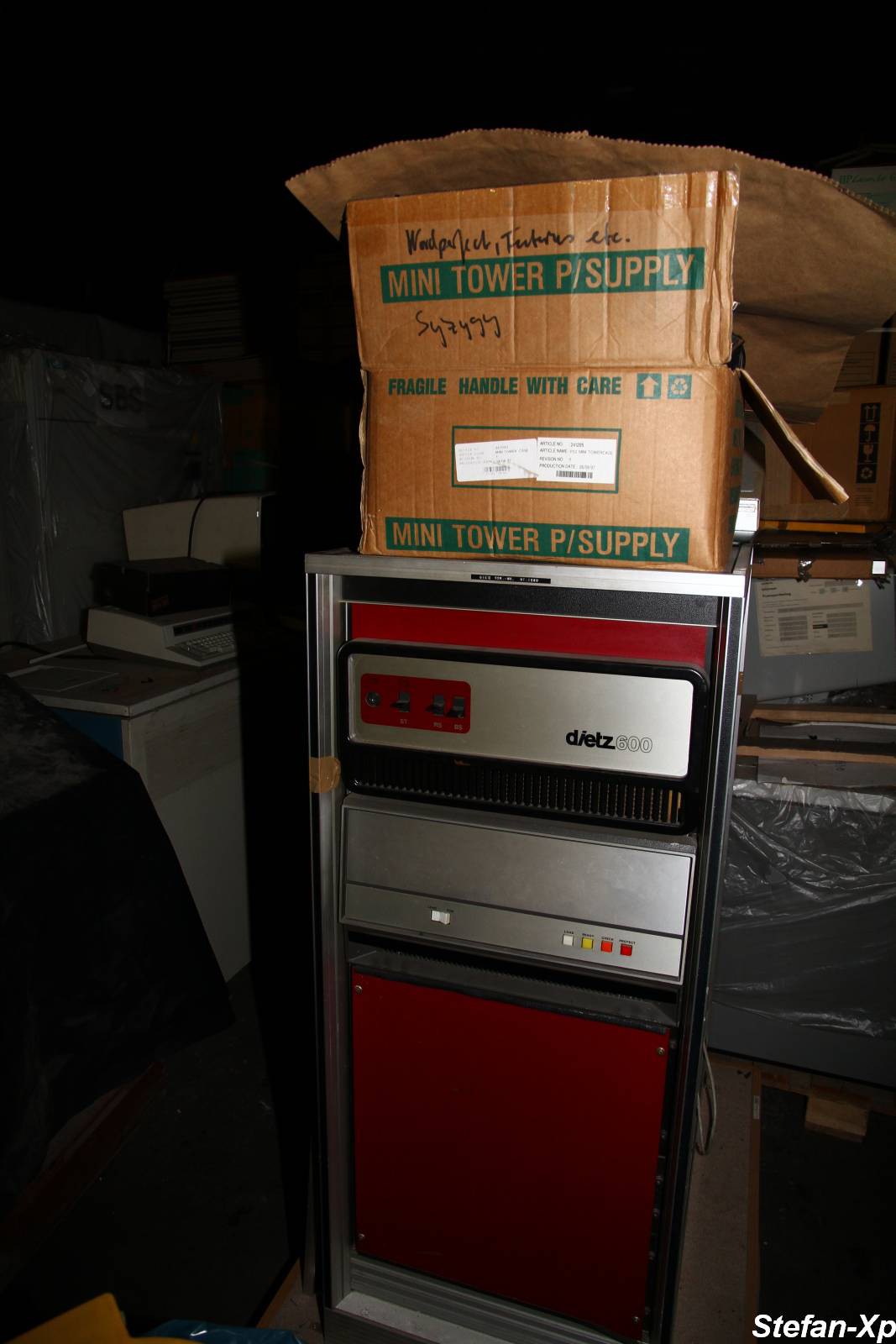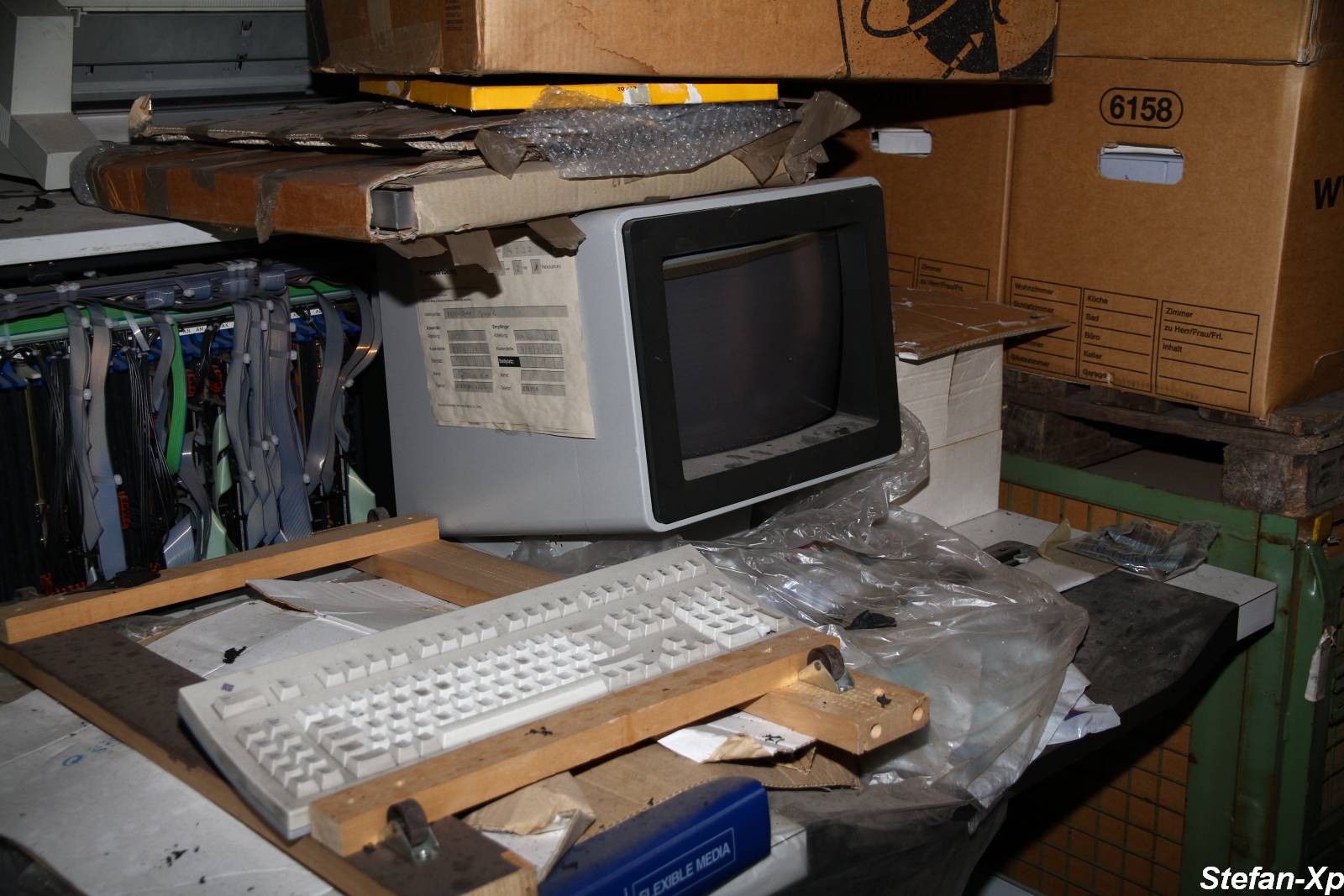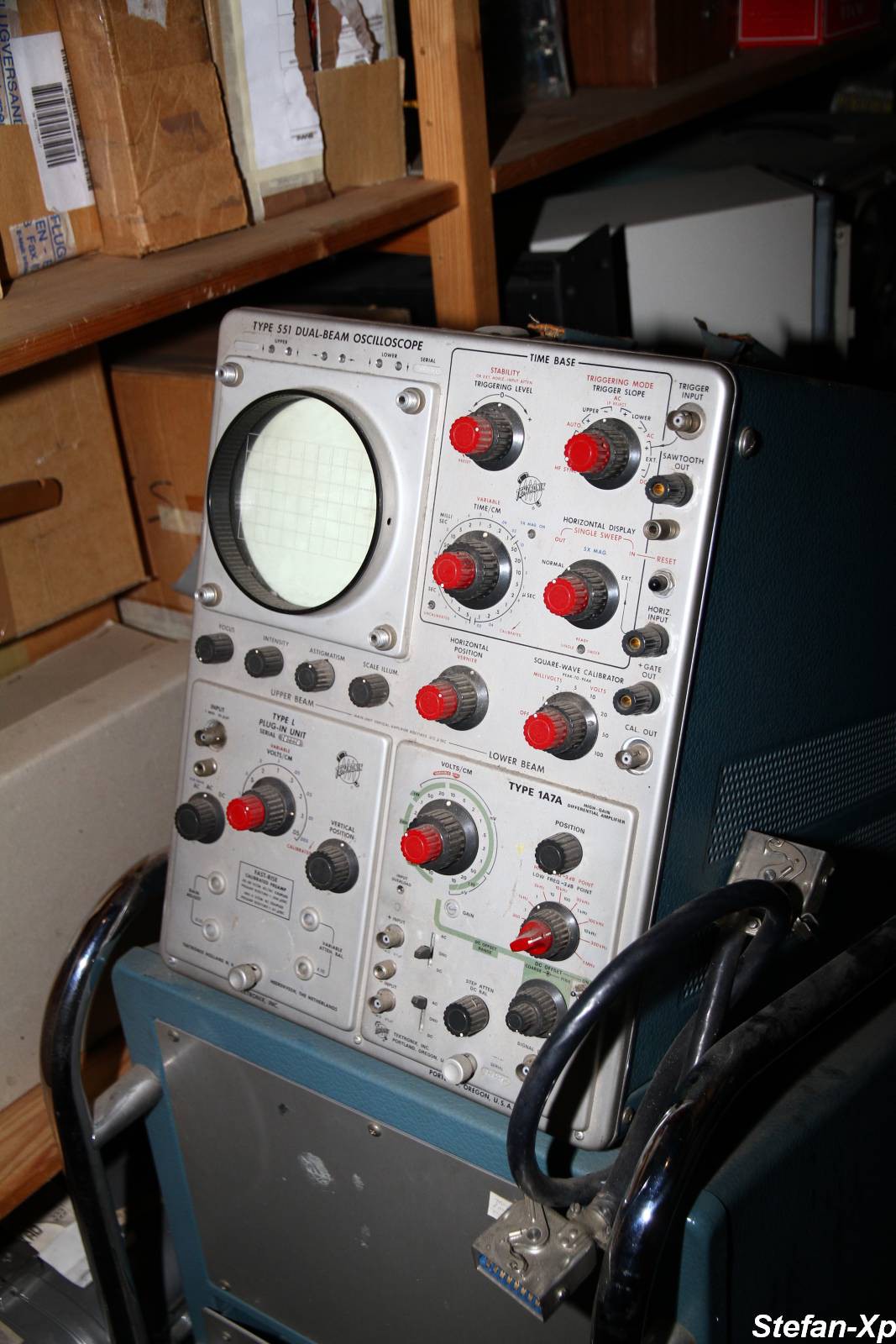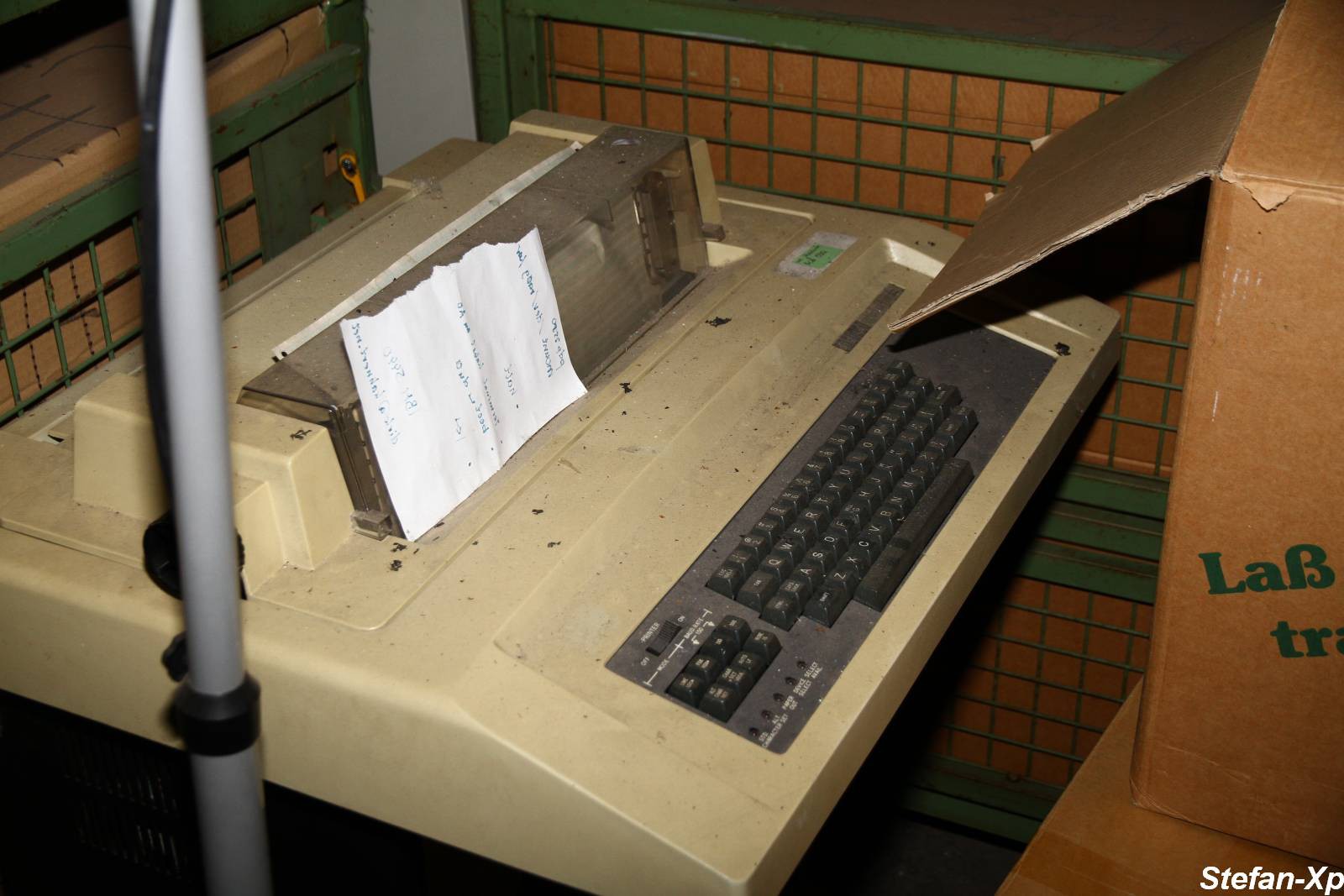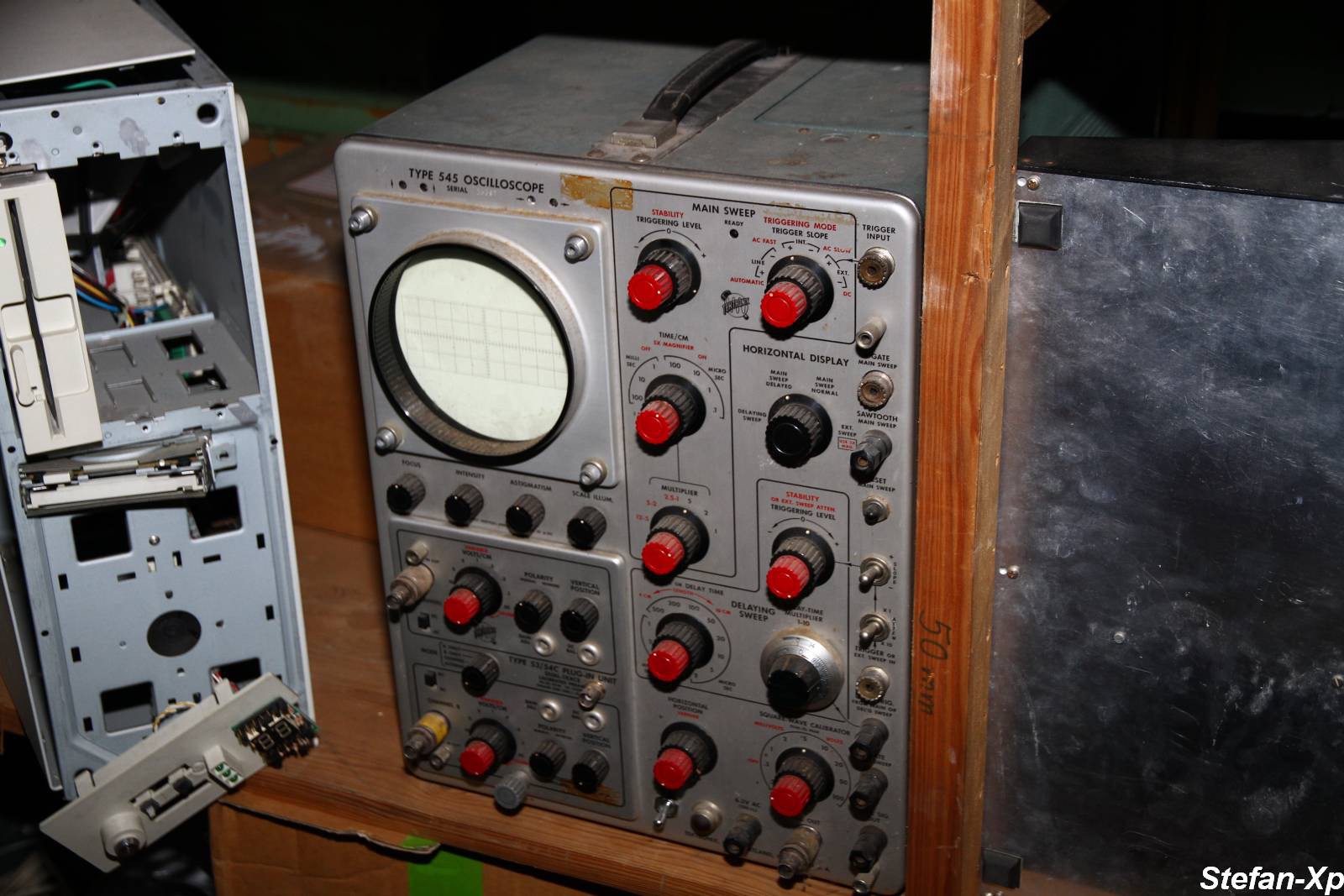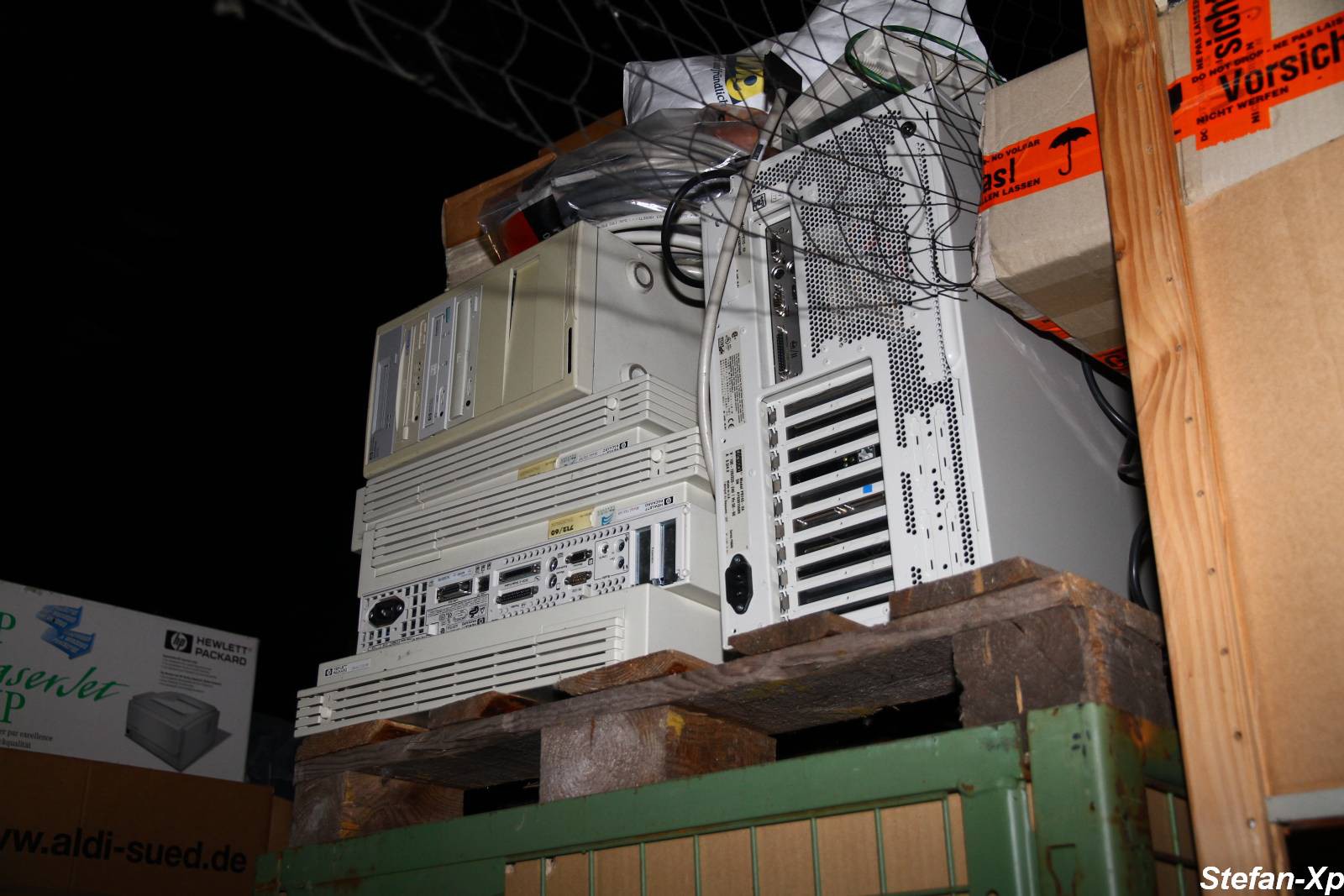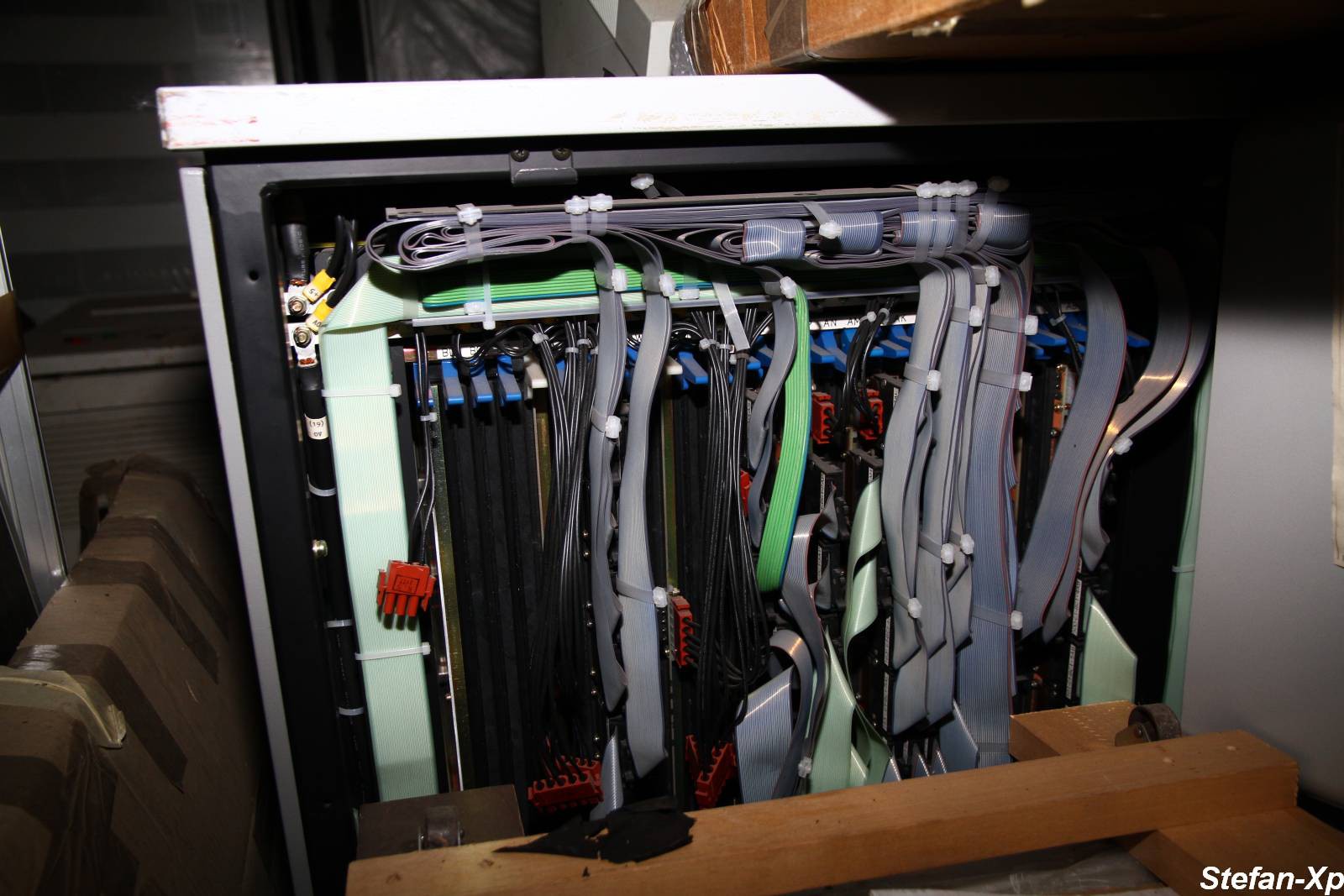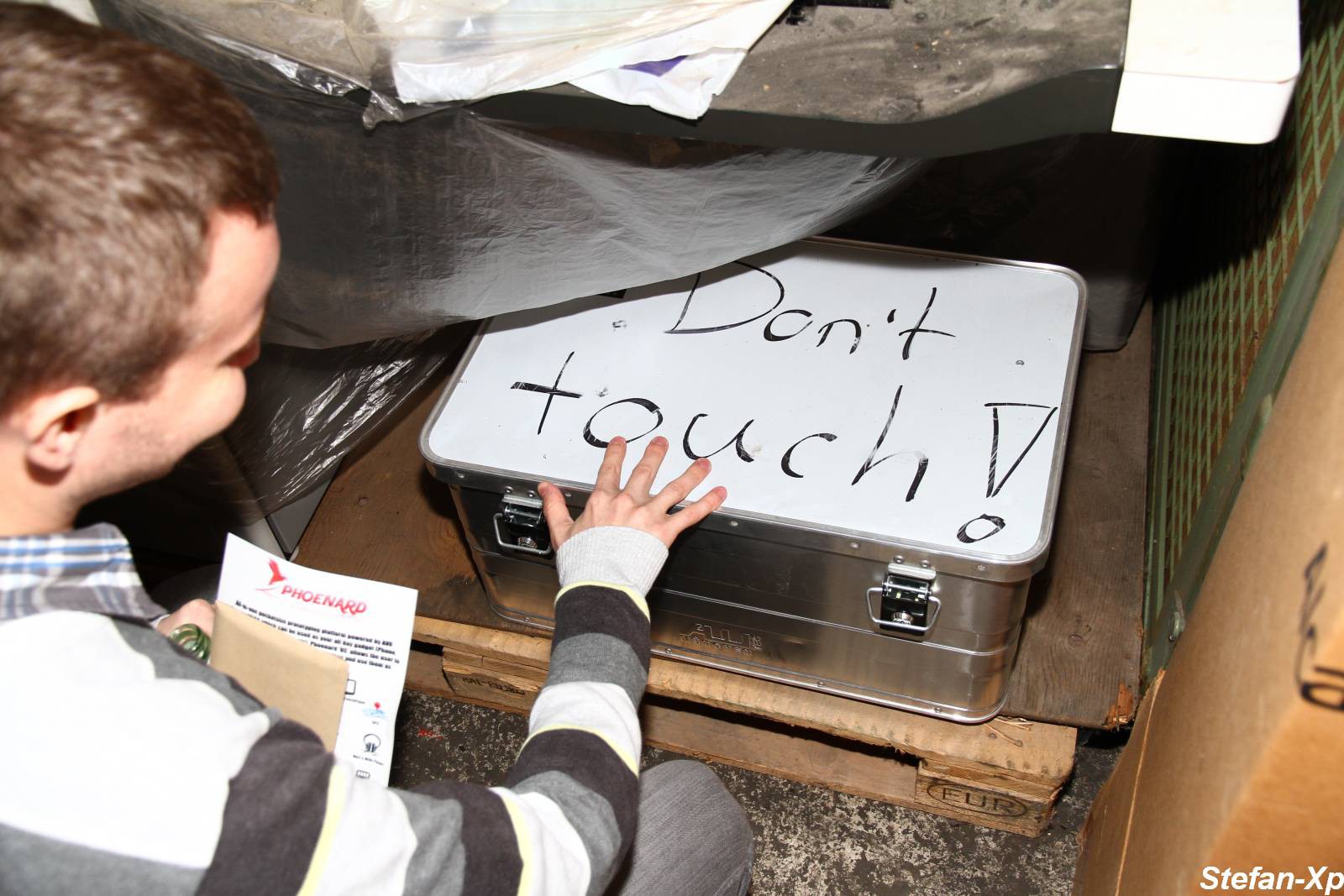 Never tell a hacker not to touch something ...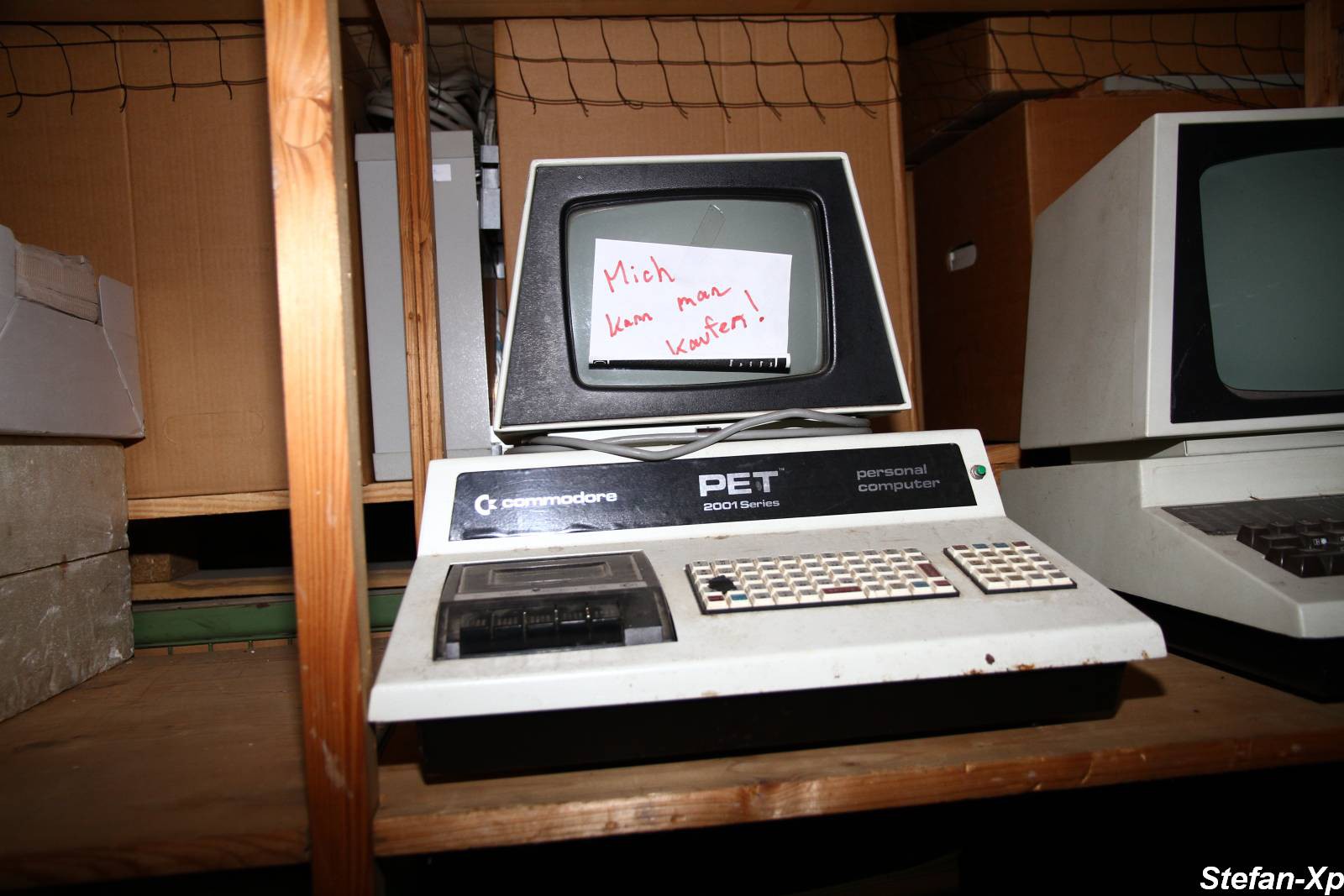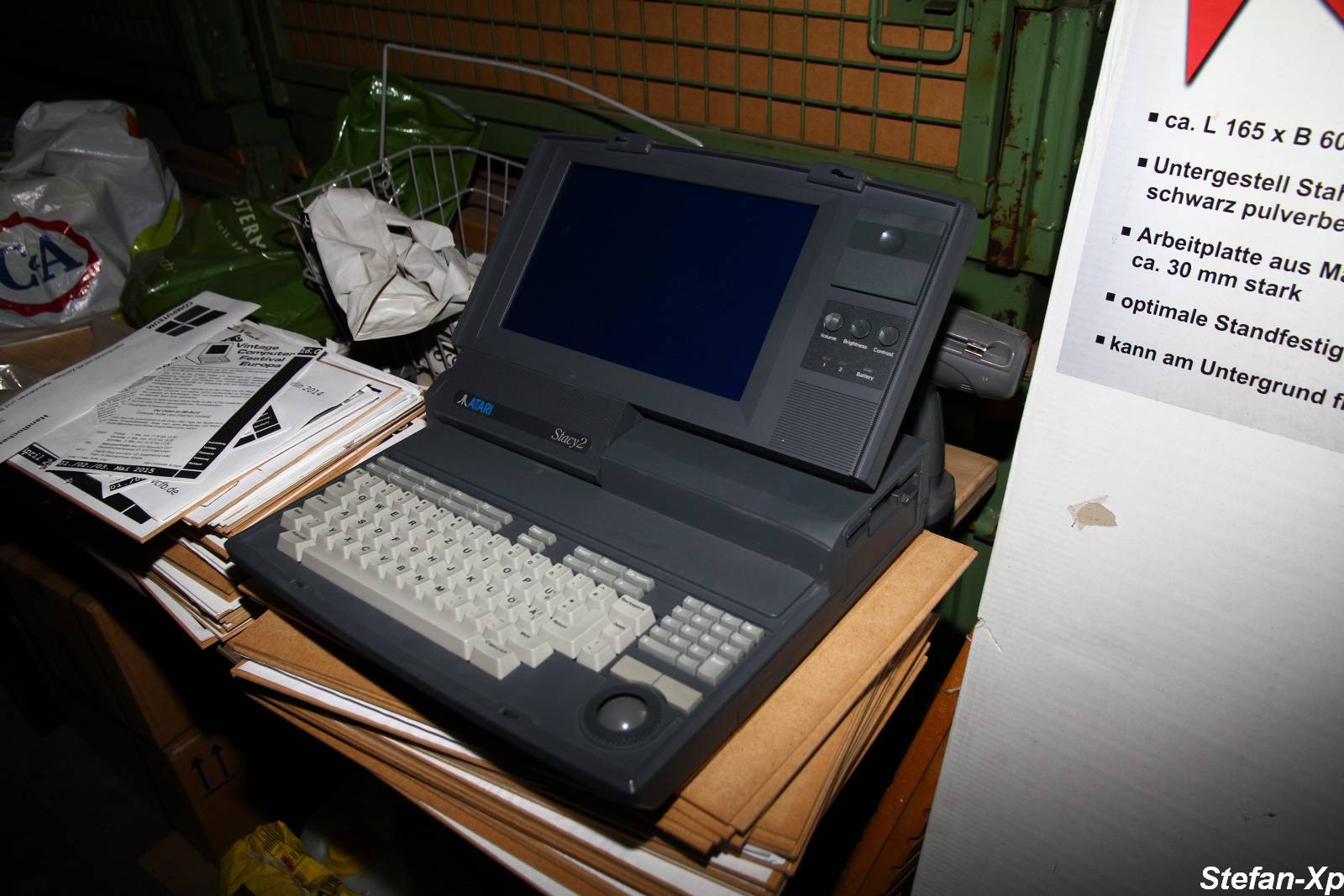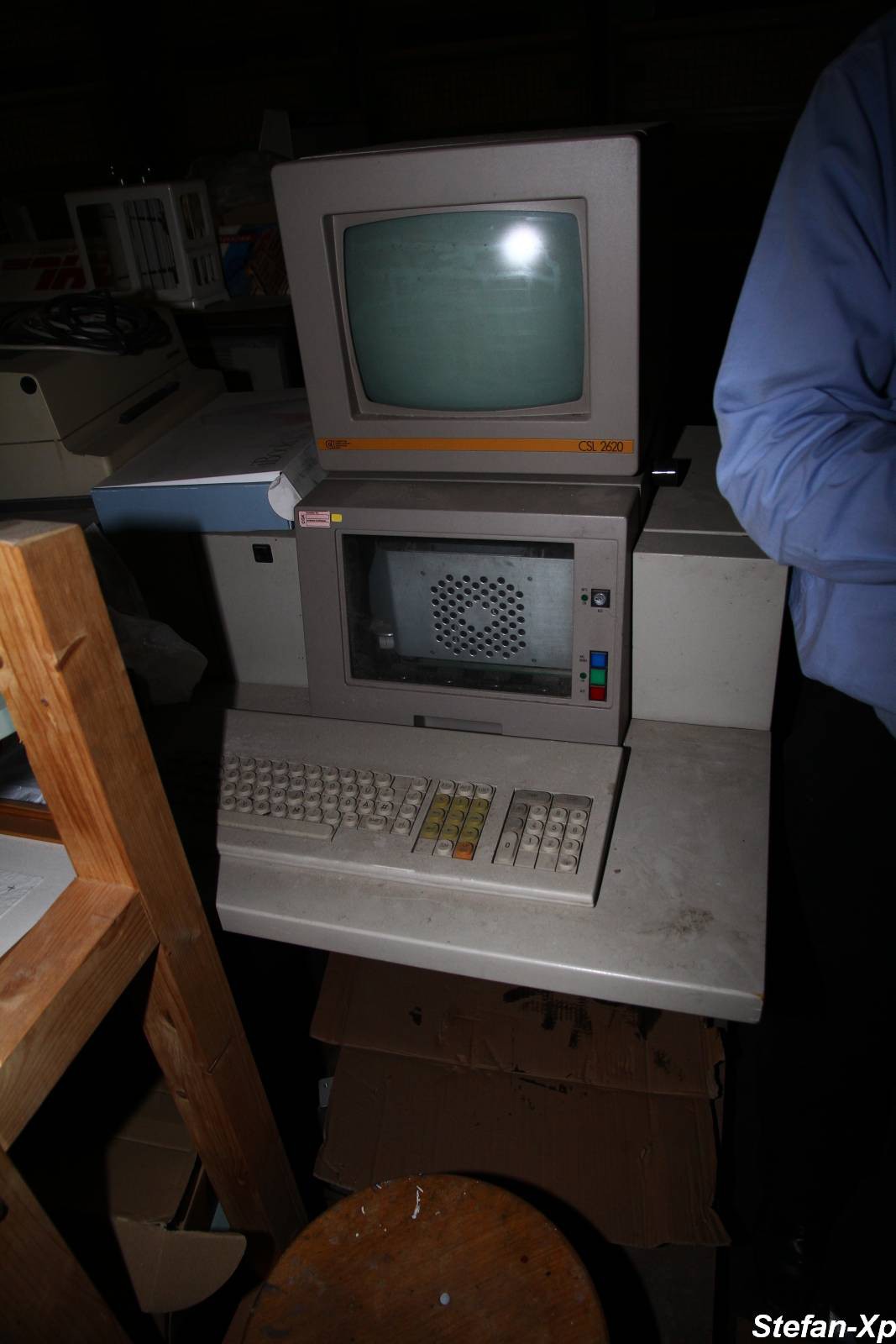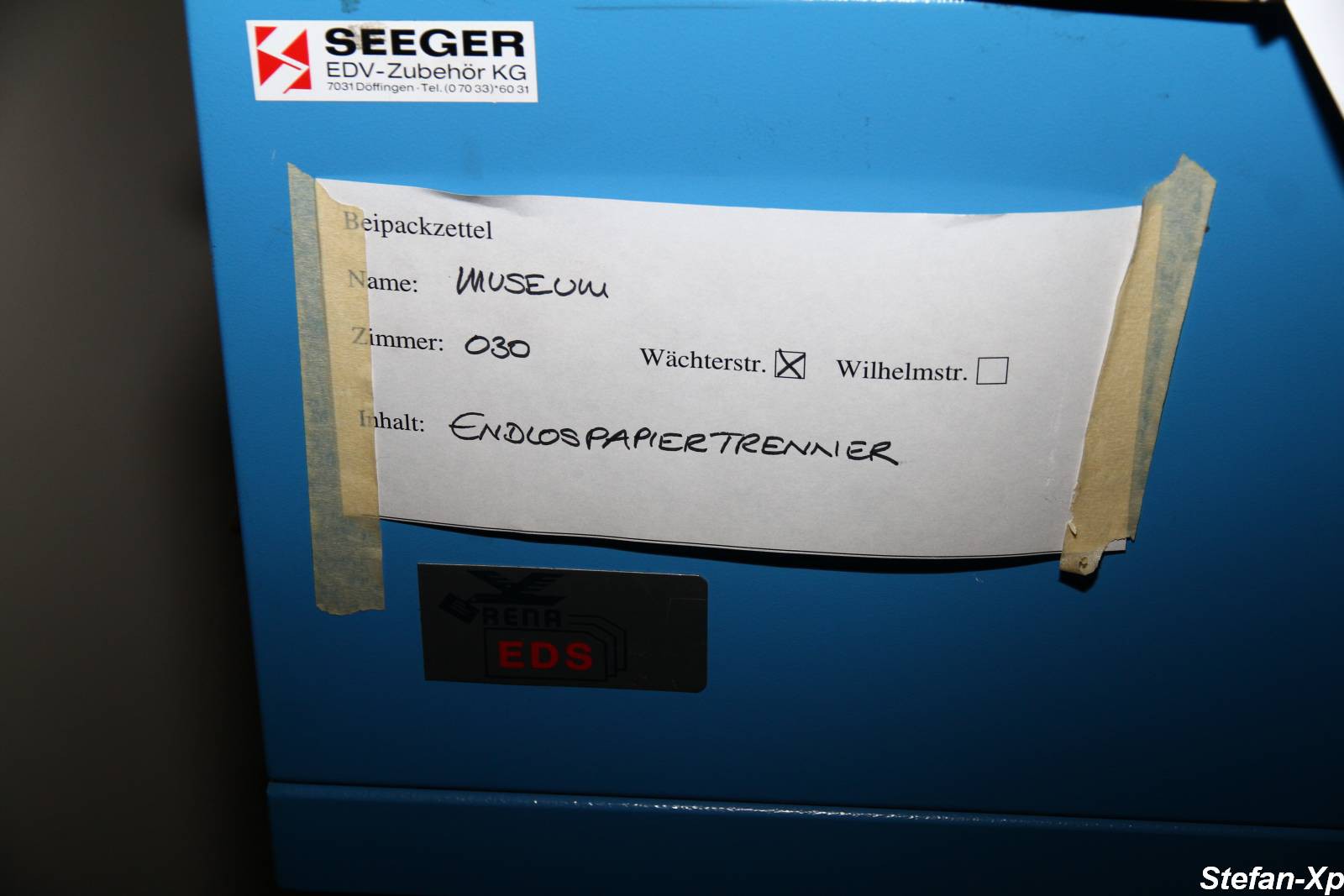 It says "Endlospapiertrenner" (engl.:
continuous
paper
cutter) Somehow funny ;)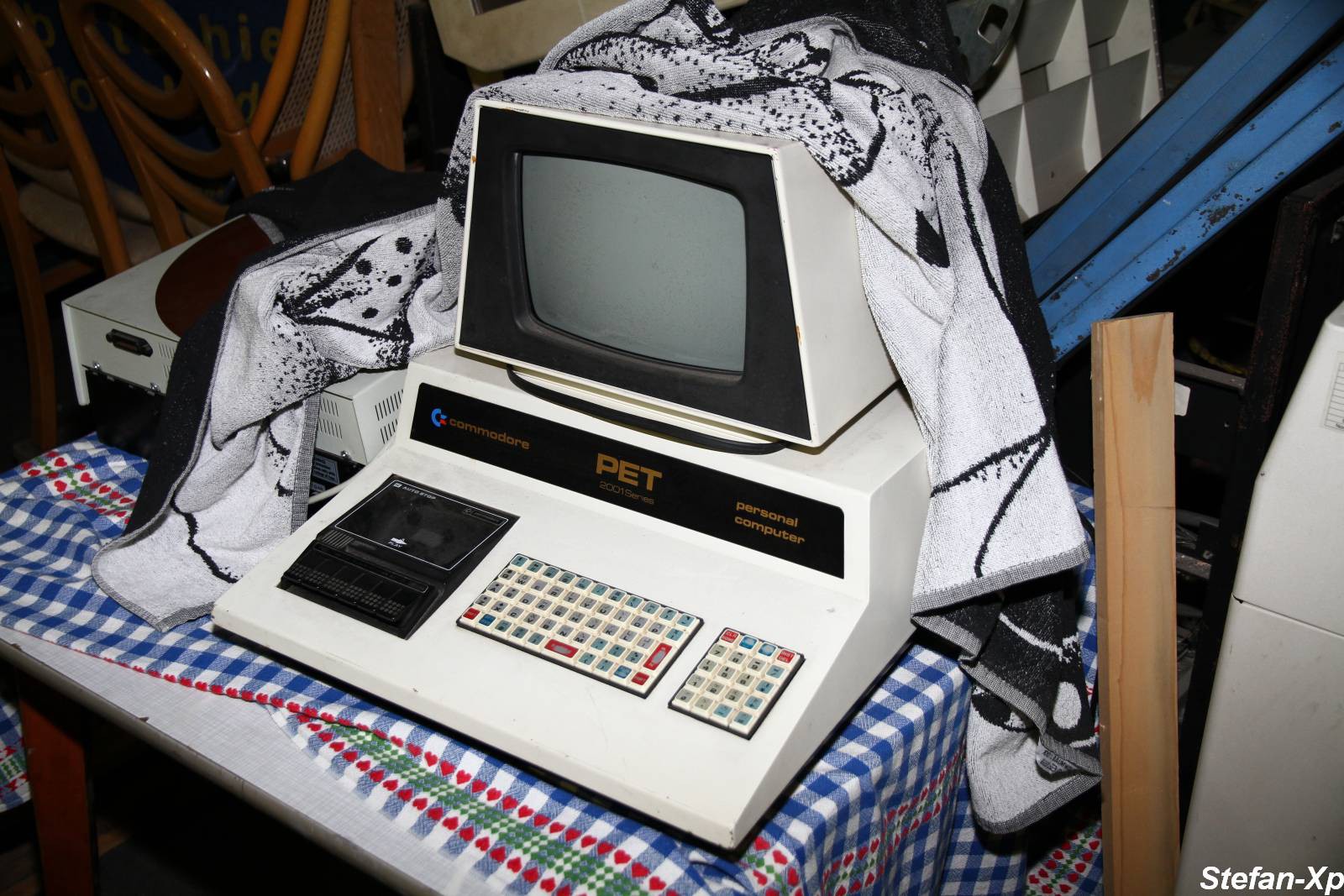 Somehow a bit sad, that all those gems have to stay in a Storage Hall. Some people suggested a kickstarter for a more museum like presentation of the Stuff.
Outside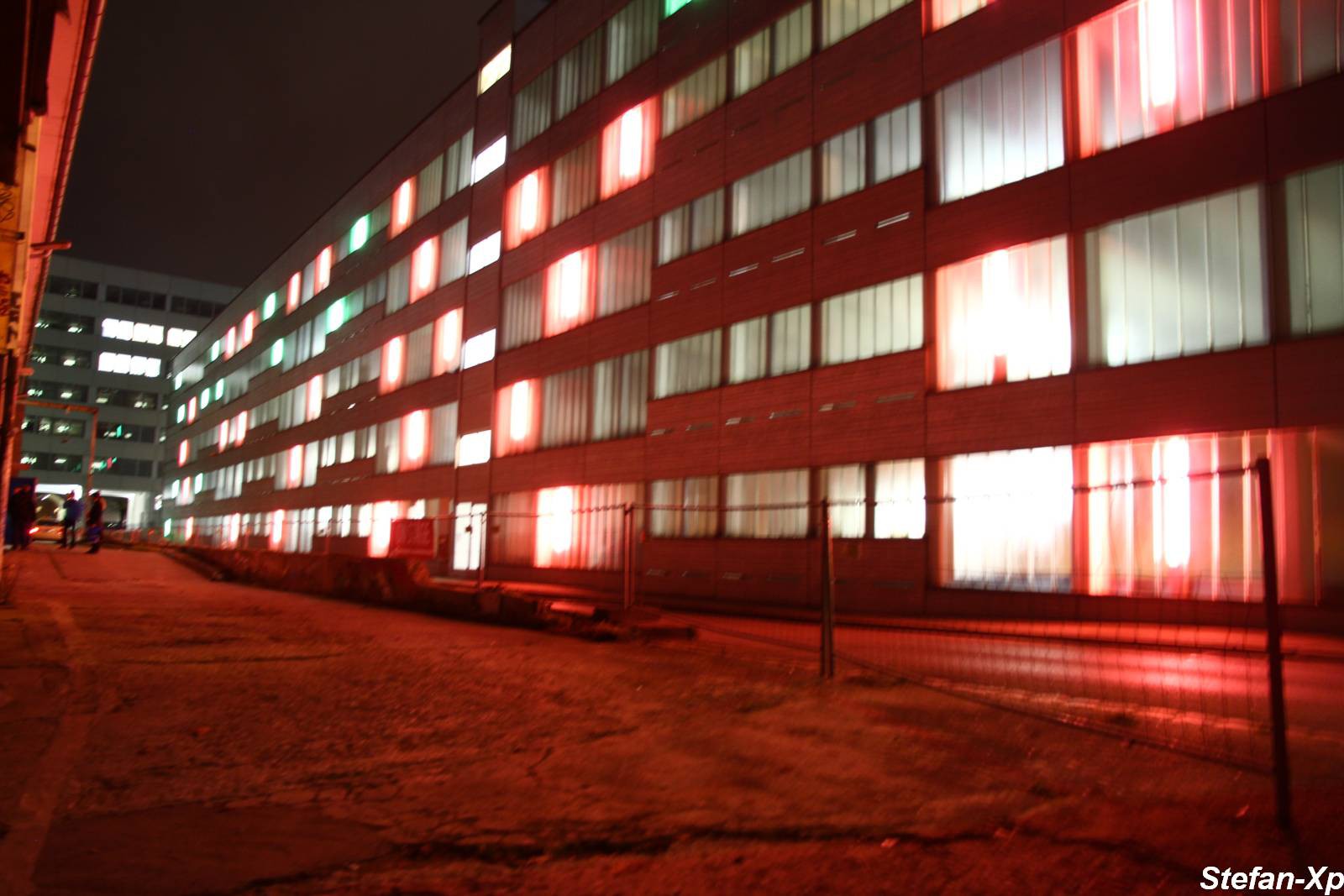 Follow the white rabbit ;-) nice peace of artwork ;-D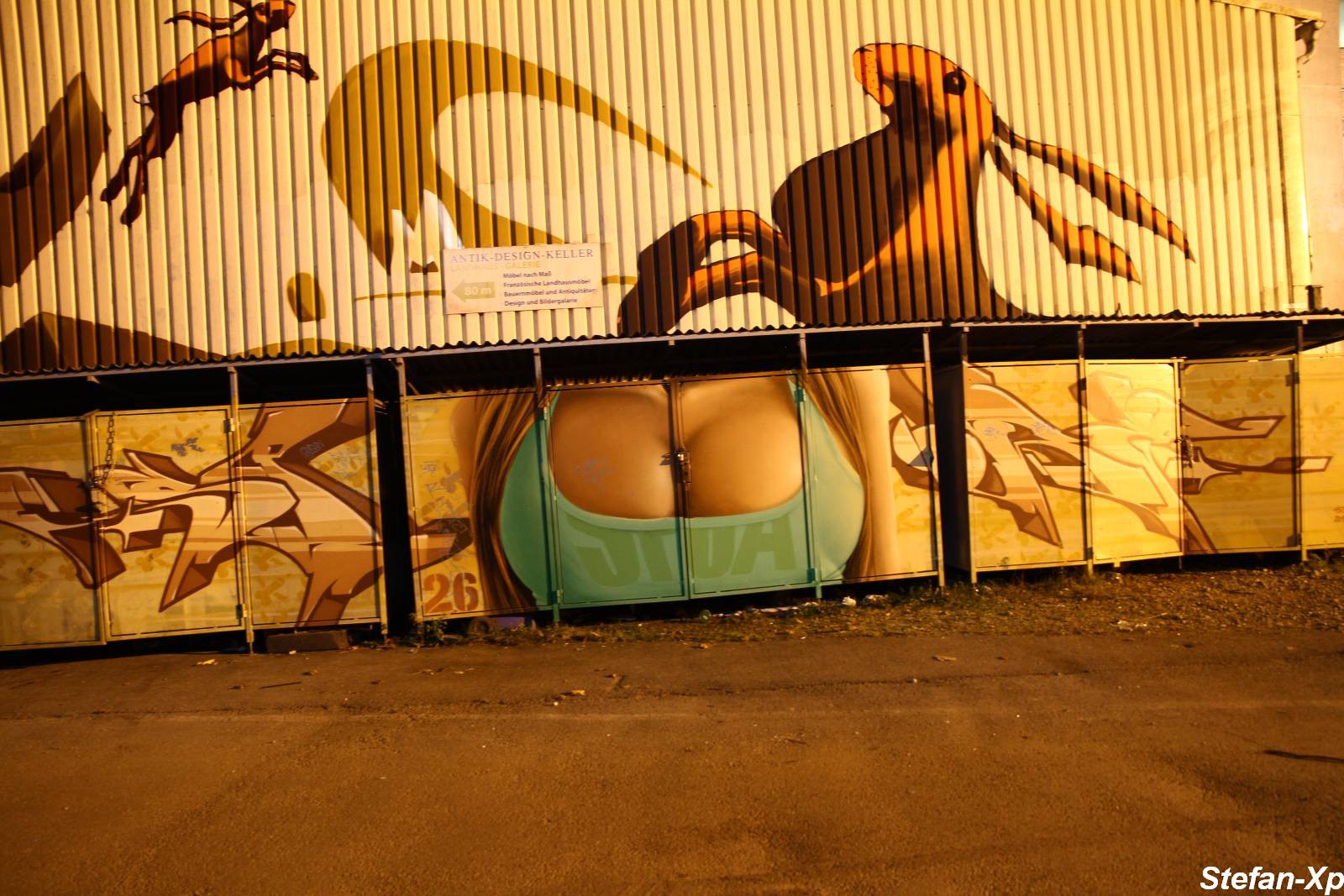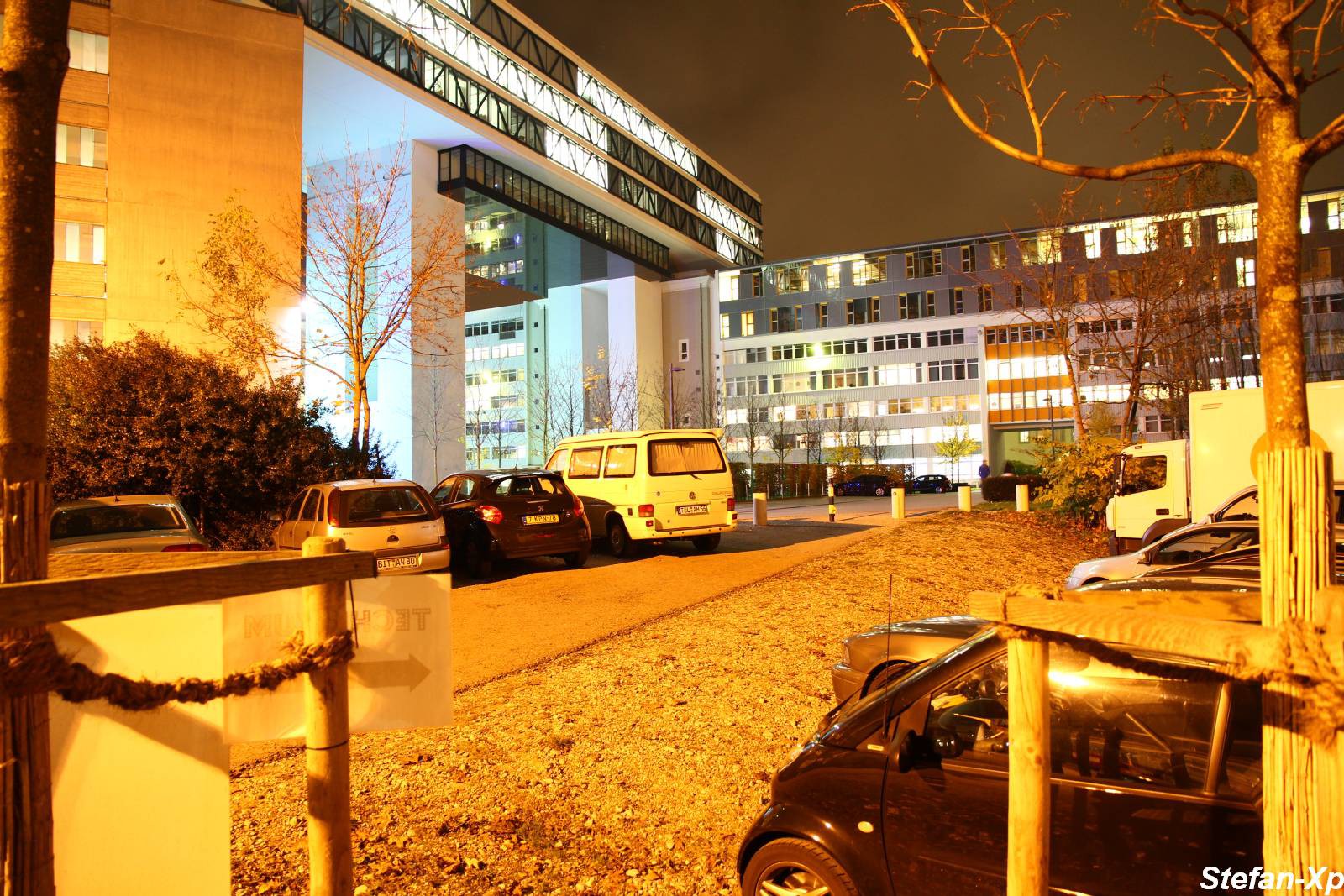 The Technikum, where all the magic took place.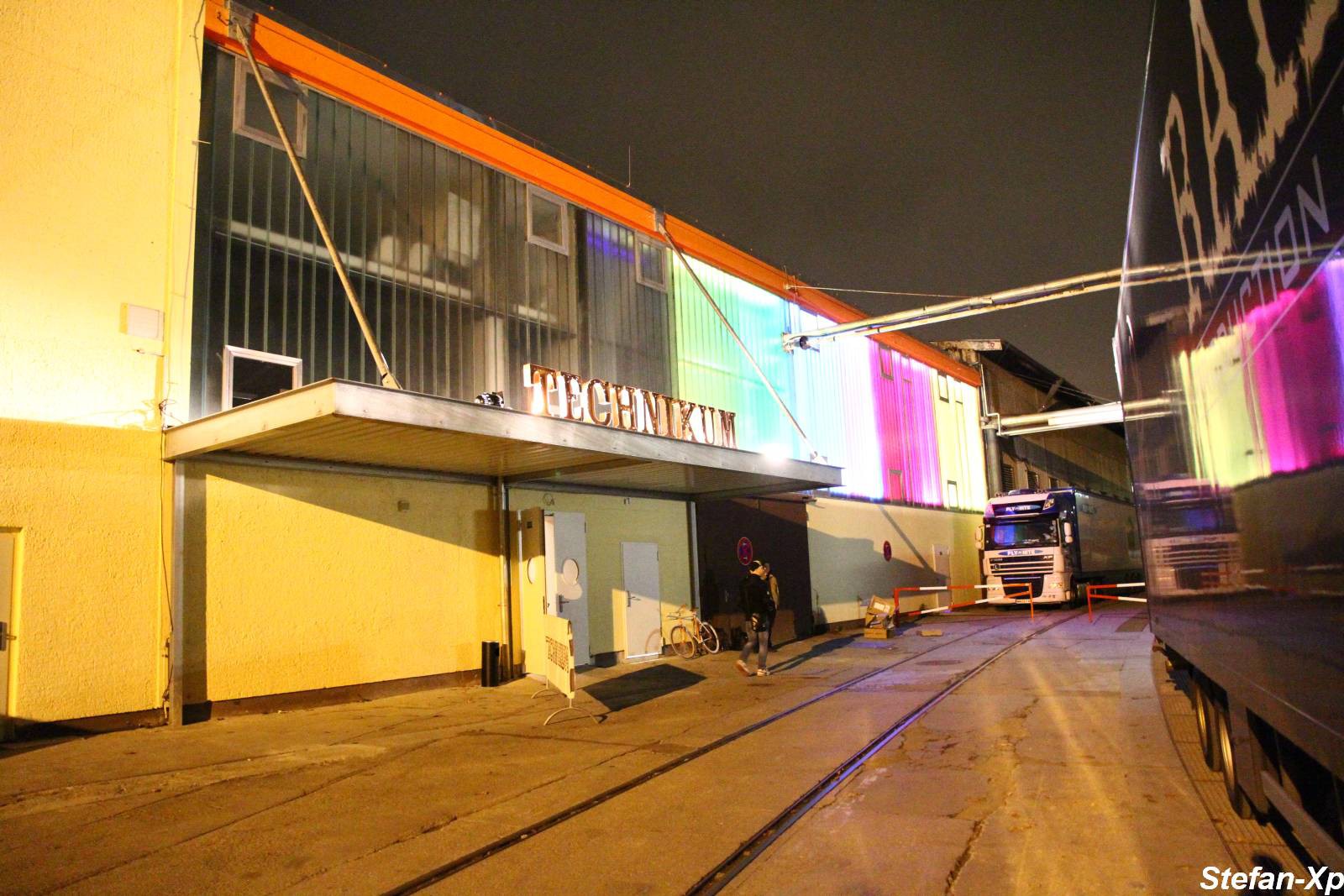 Sprite_tms talk about hacking a Keyboard to play snake --> Mind blown.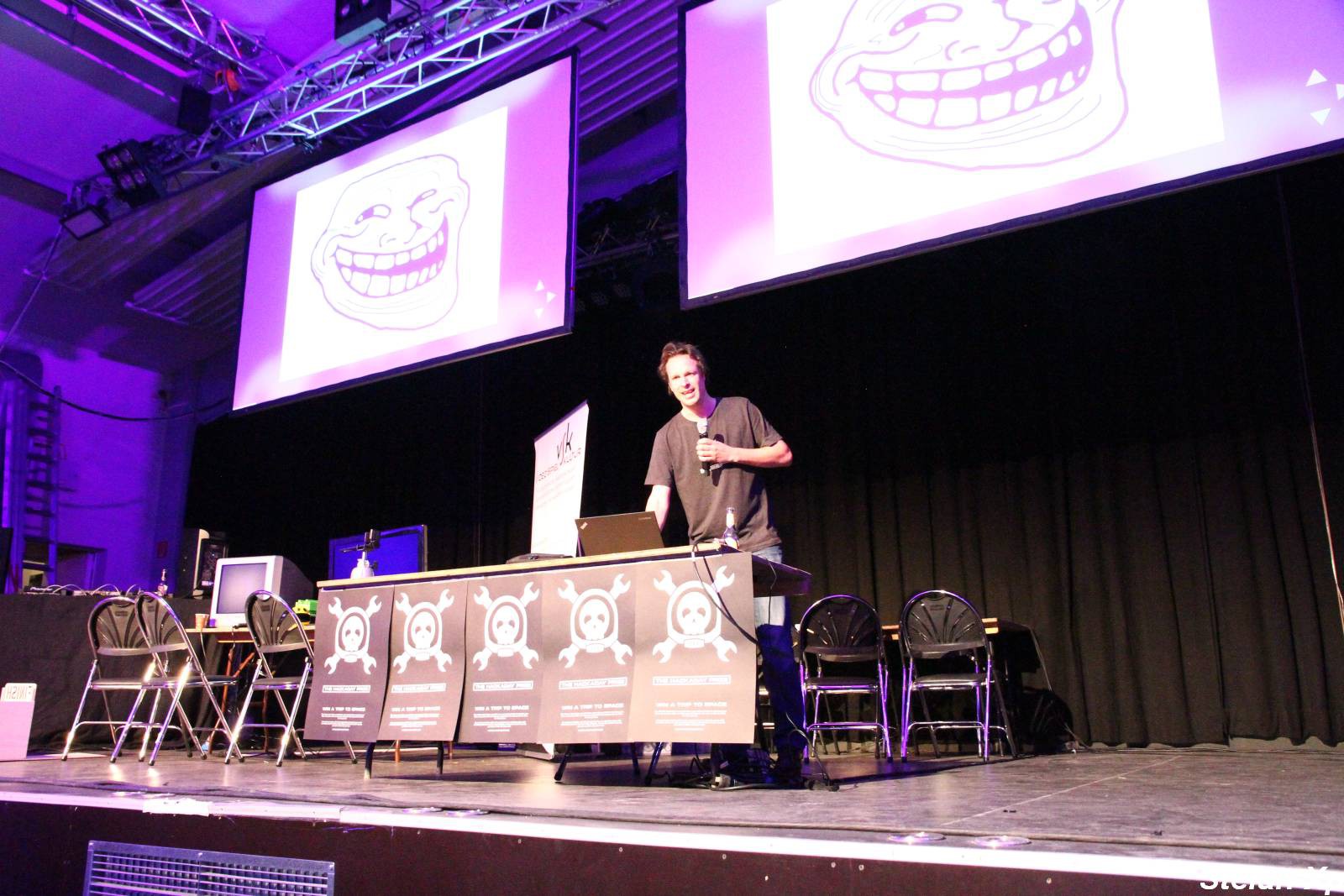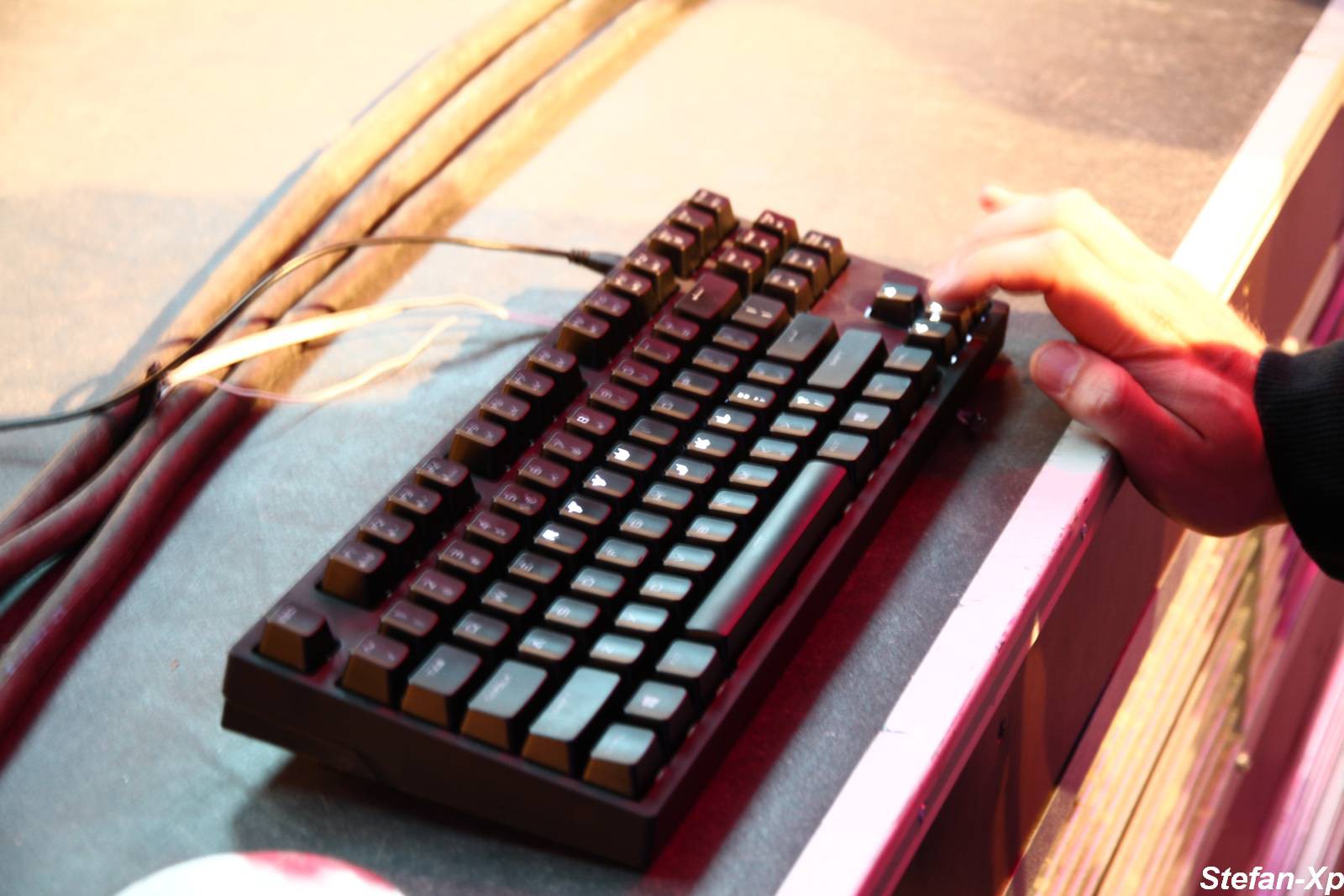 The Hack a Day Prize
First Price a circuit board vice with signet :-) and well there was also availibility for a space flight or an nice pile of money ;-)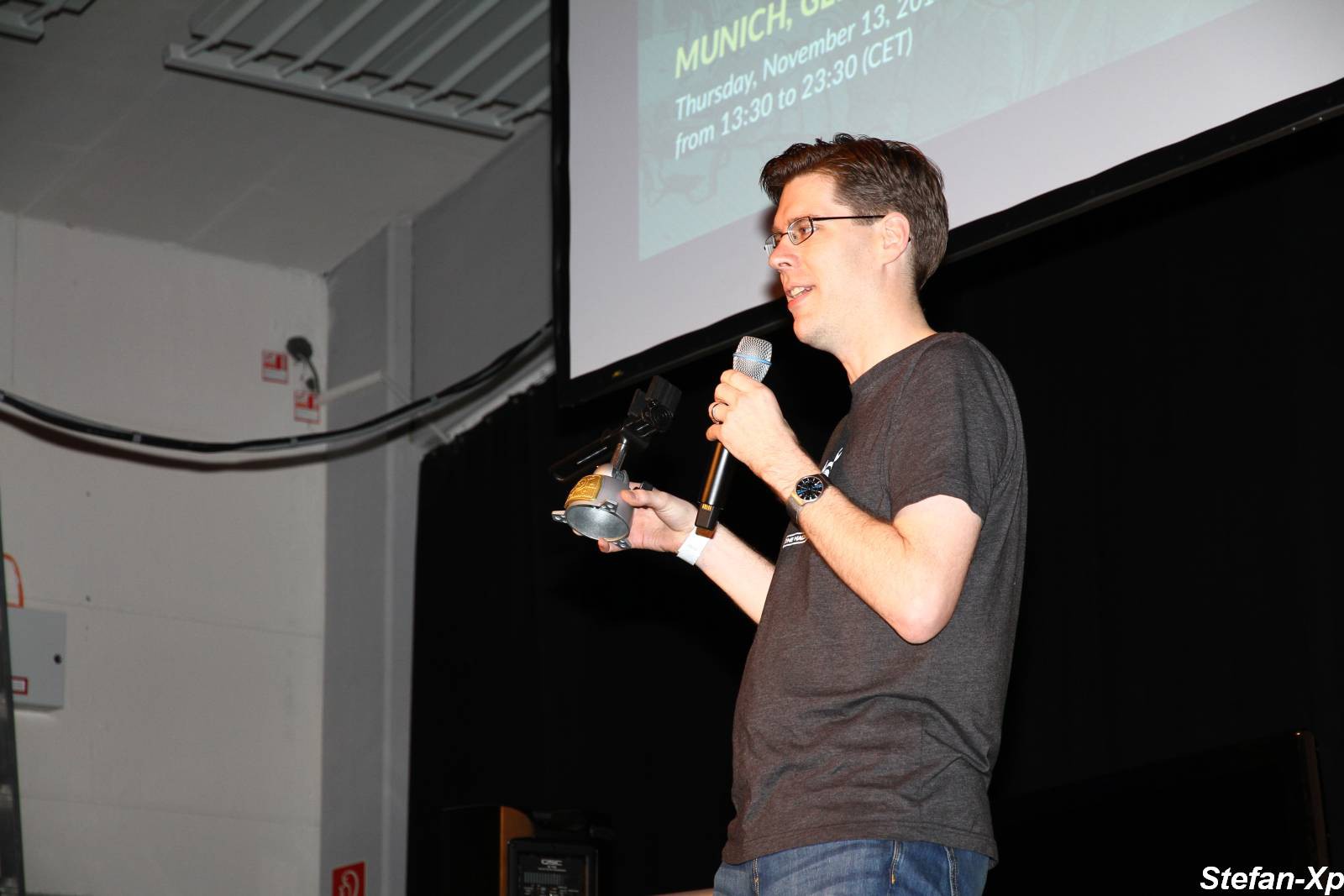 The lucky winners: http://hackaday.io/project/1340-satnogs-global-network-of-ground-stations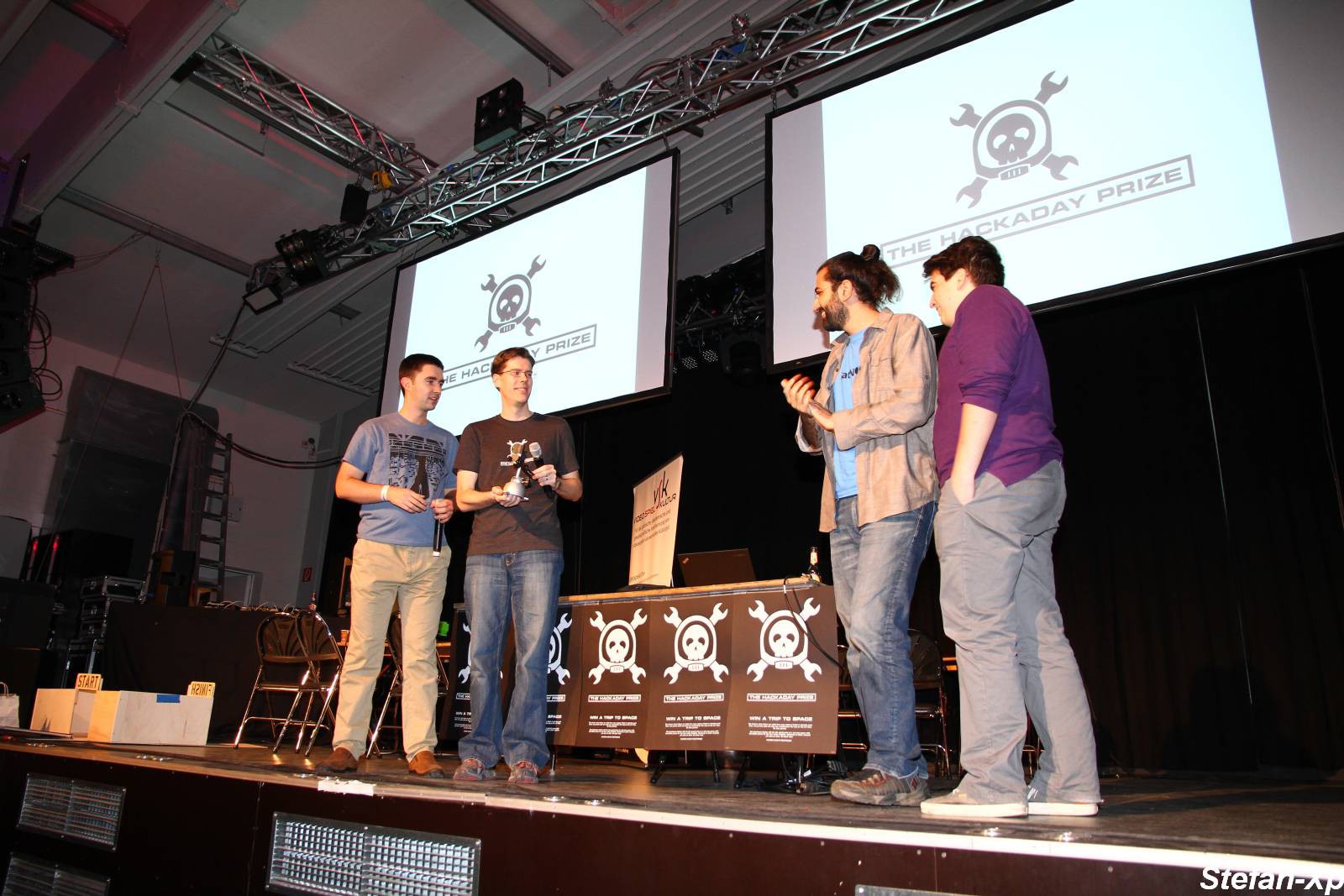 The lucky winners and the HaD Staff :-) BTW: Would be interessting if the rumor is true, that the event took place in Germany because the Winners stay in Berlin ;-)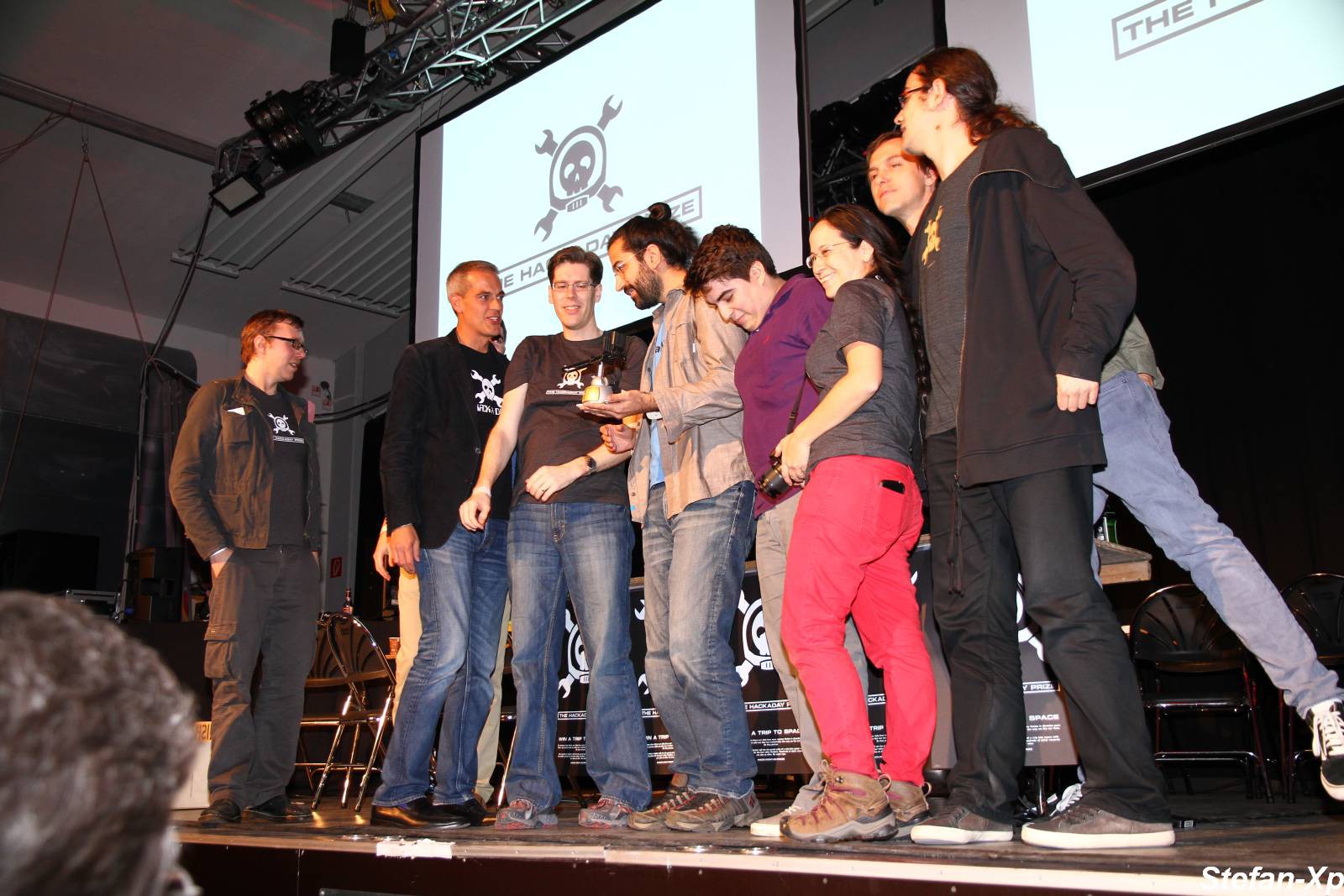 The Party
The DJ Muallen :) I think he made a good job, i liked the tunes and you could also talk easy to other people.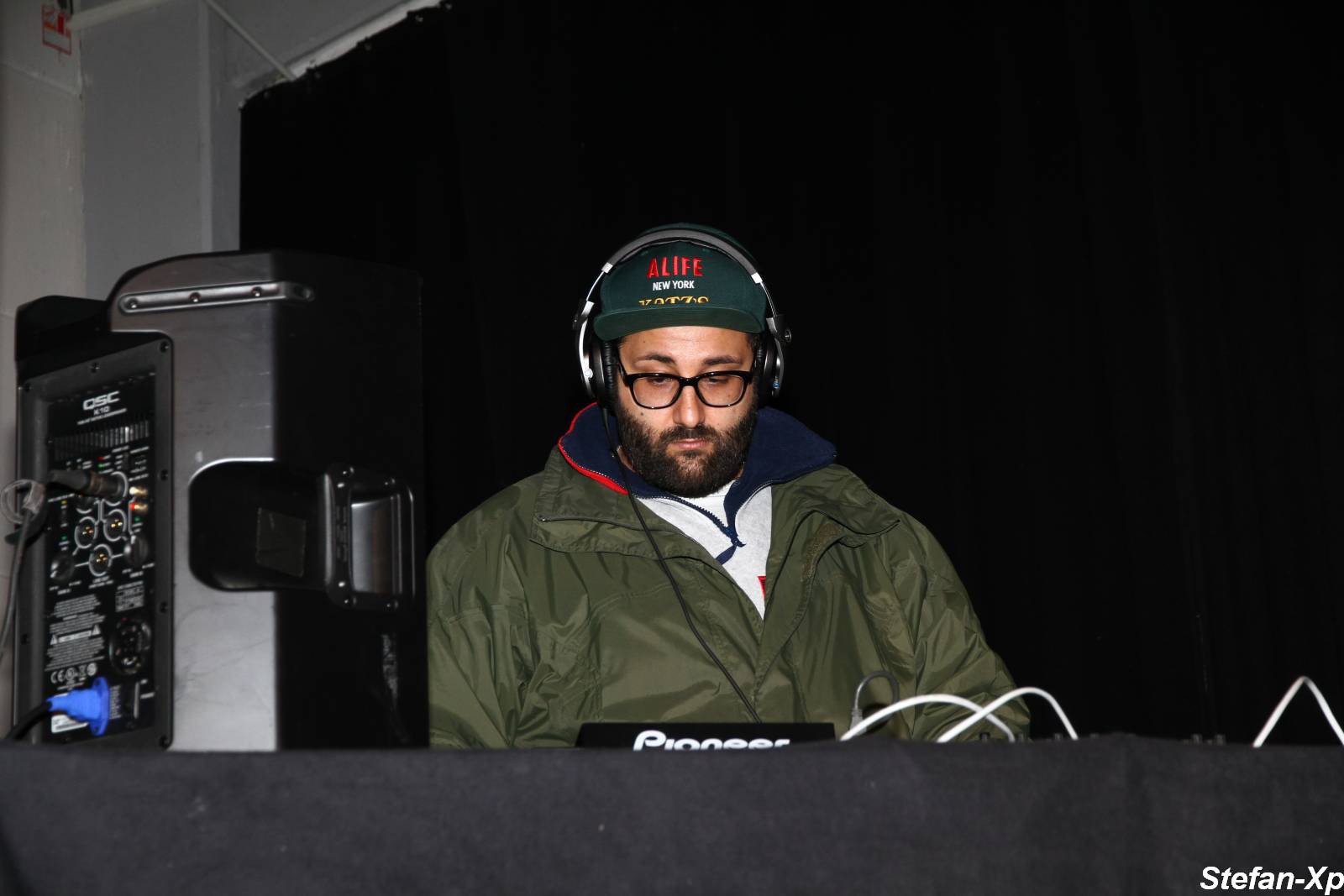 My fancy POV device, swung a bit too fast.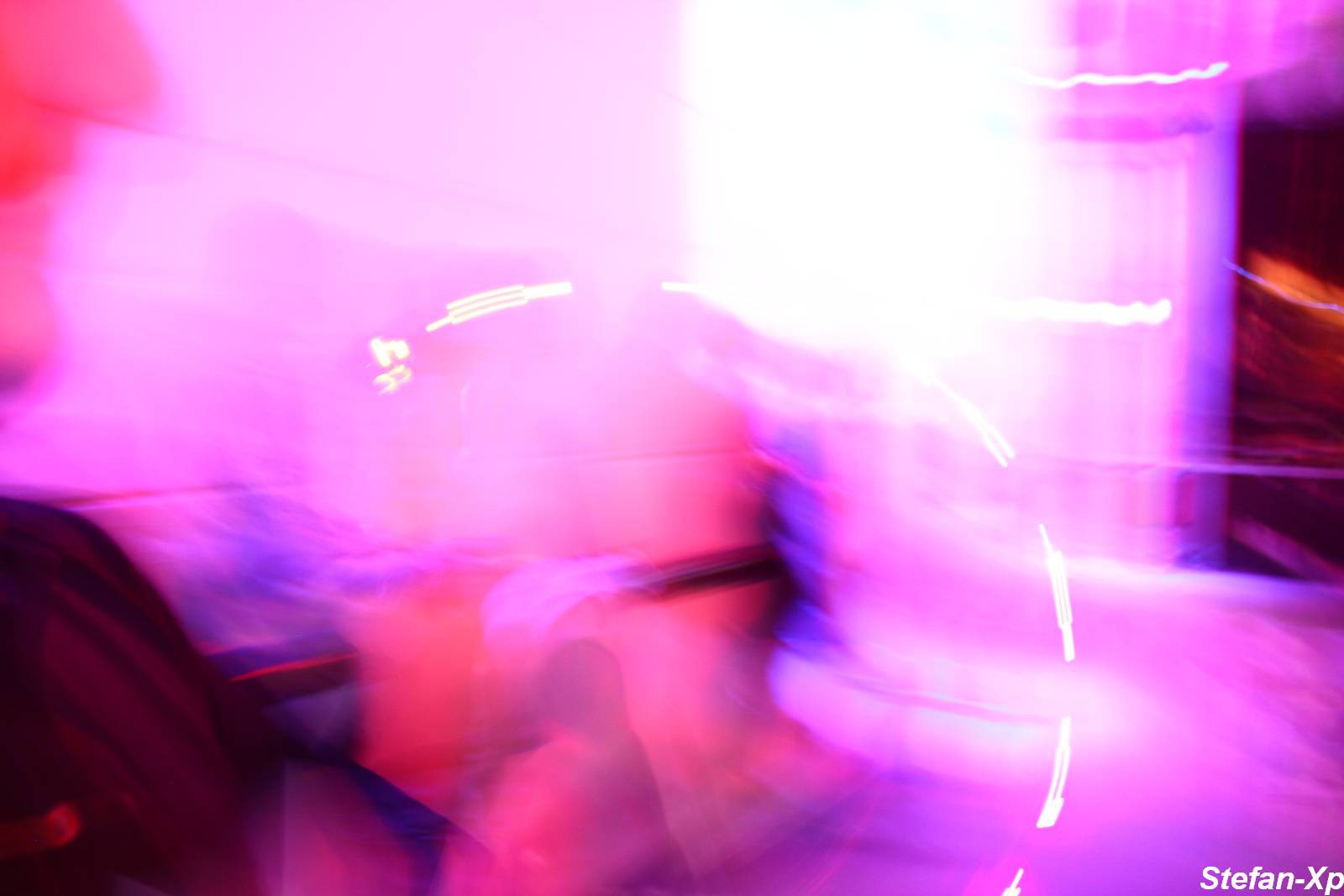 Fancy sorting LED Hat :)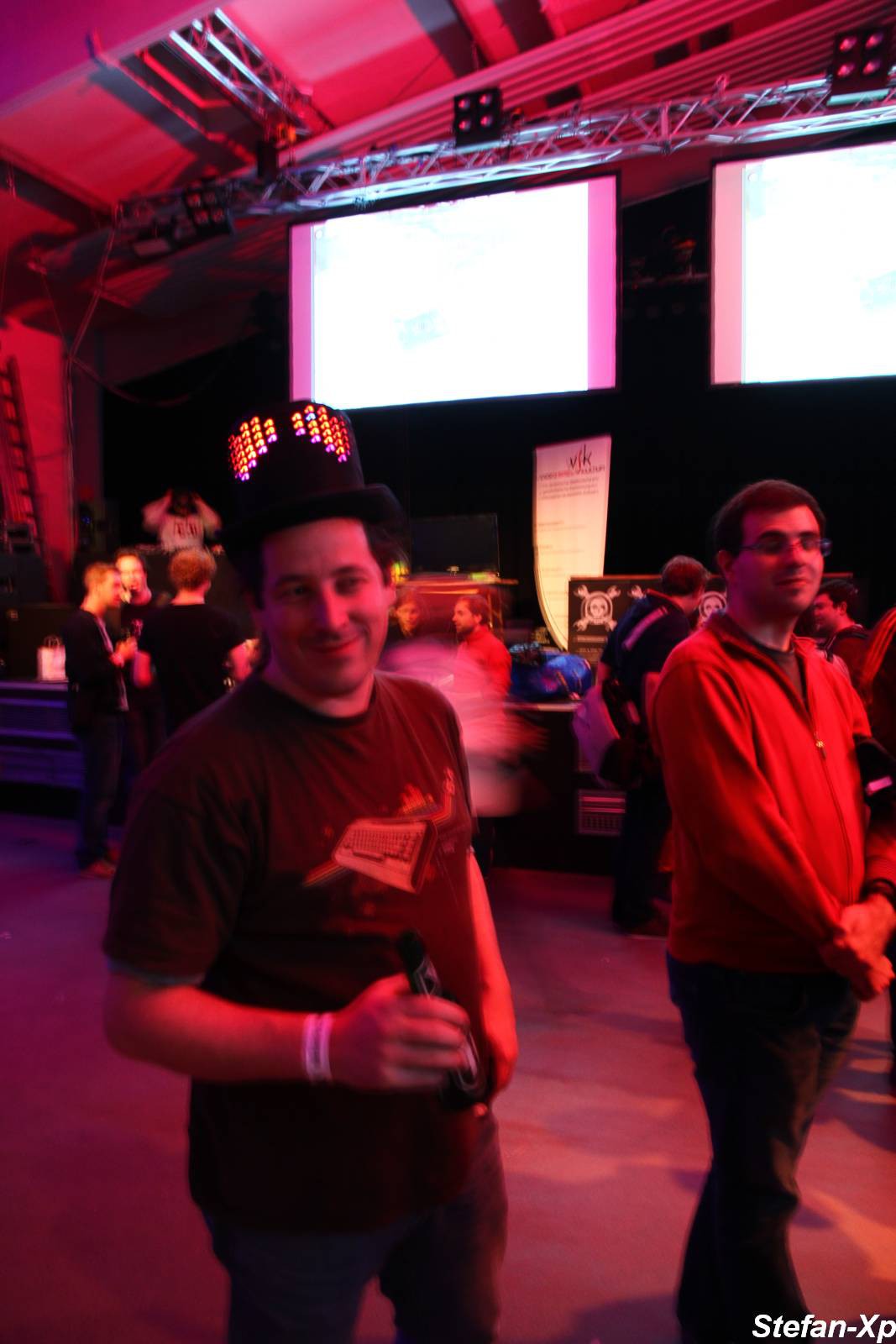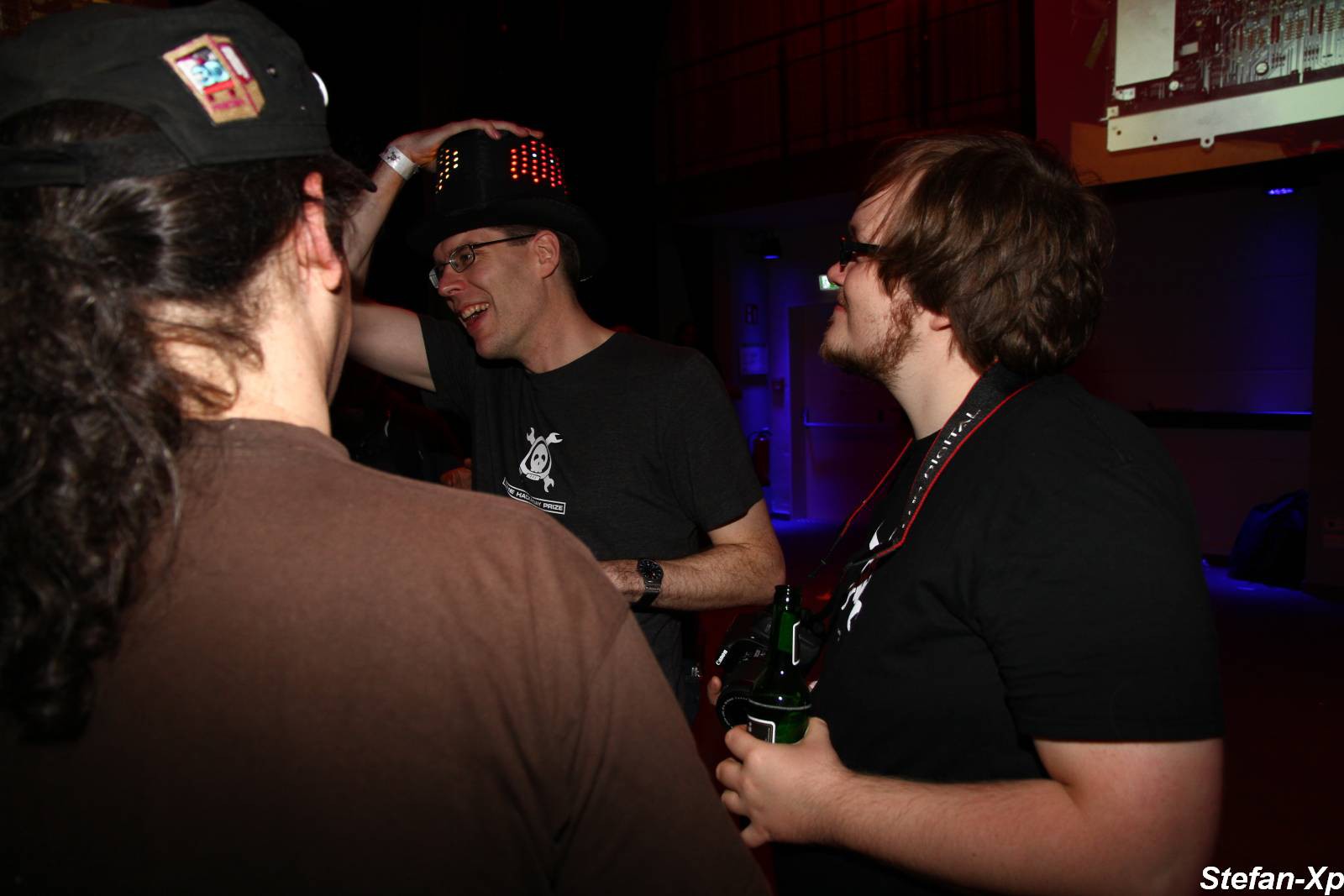 Really nice event, thanks a lot!
I'm also looking forward for Brians Video ;-)
Feel free to leave some comments!