Billed as an upgradable smartphone-controller car chassis kit, the Totem 2WD Car Kit does exactly what it says; it is a small kit featuring a Bluetooth-compatible board and a companion app to control it. Despite its size the kit comes with everything you'd need to build a fantastic little platform to use as-is or to build upon.
Unboxing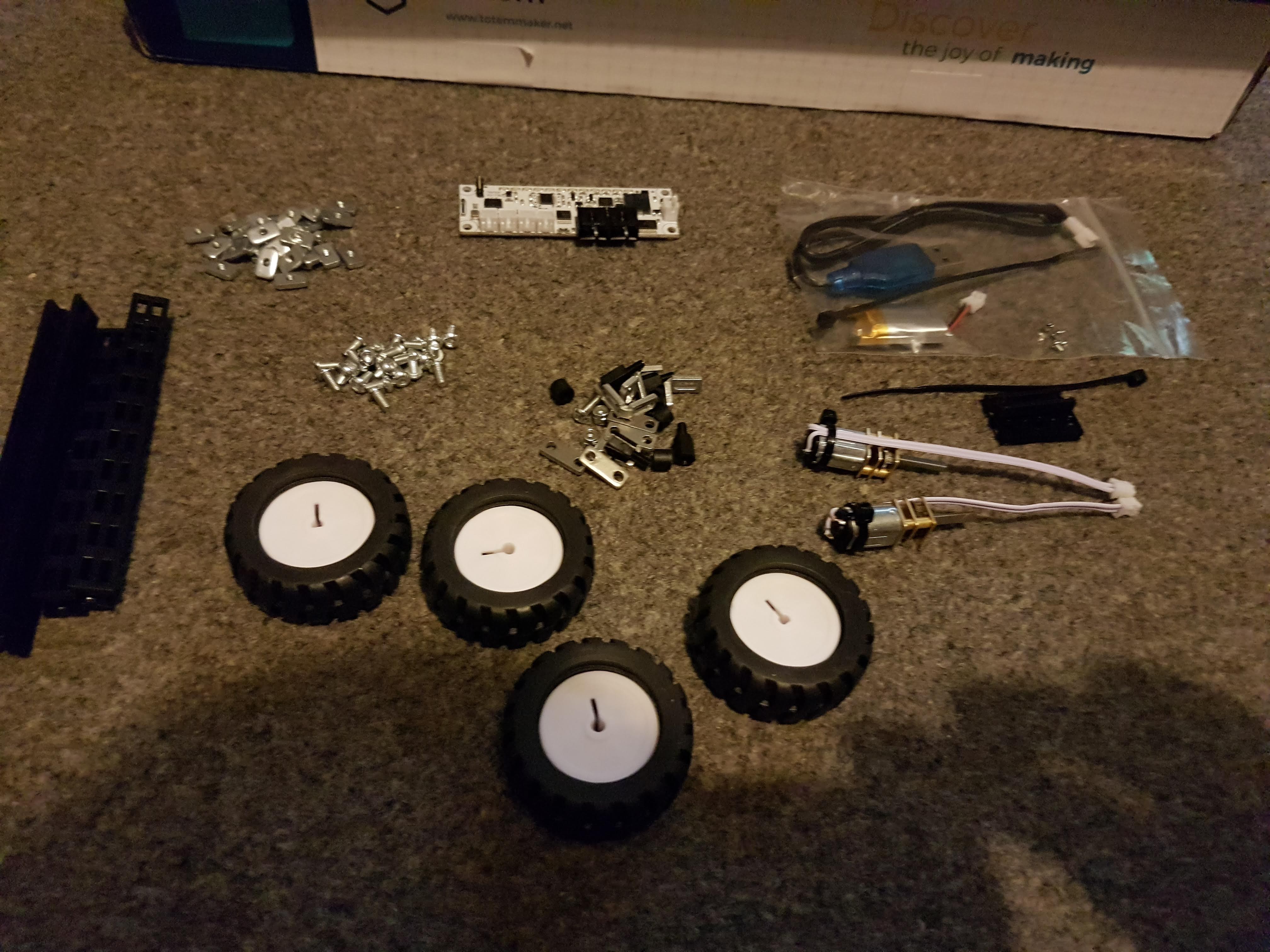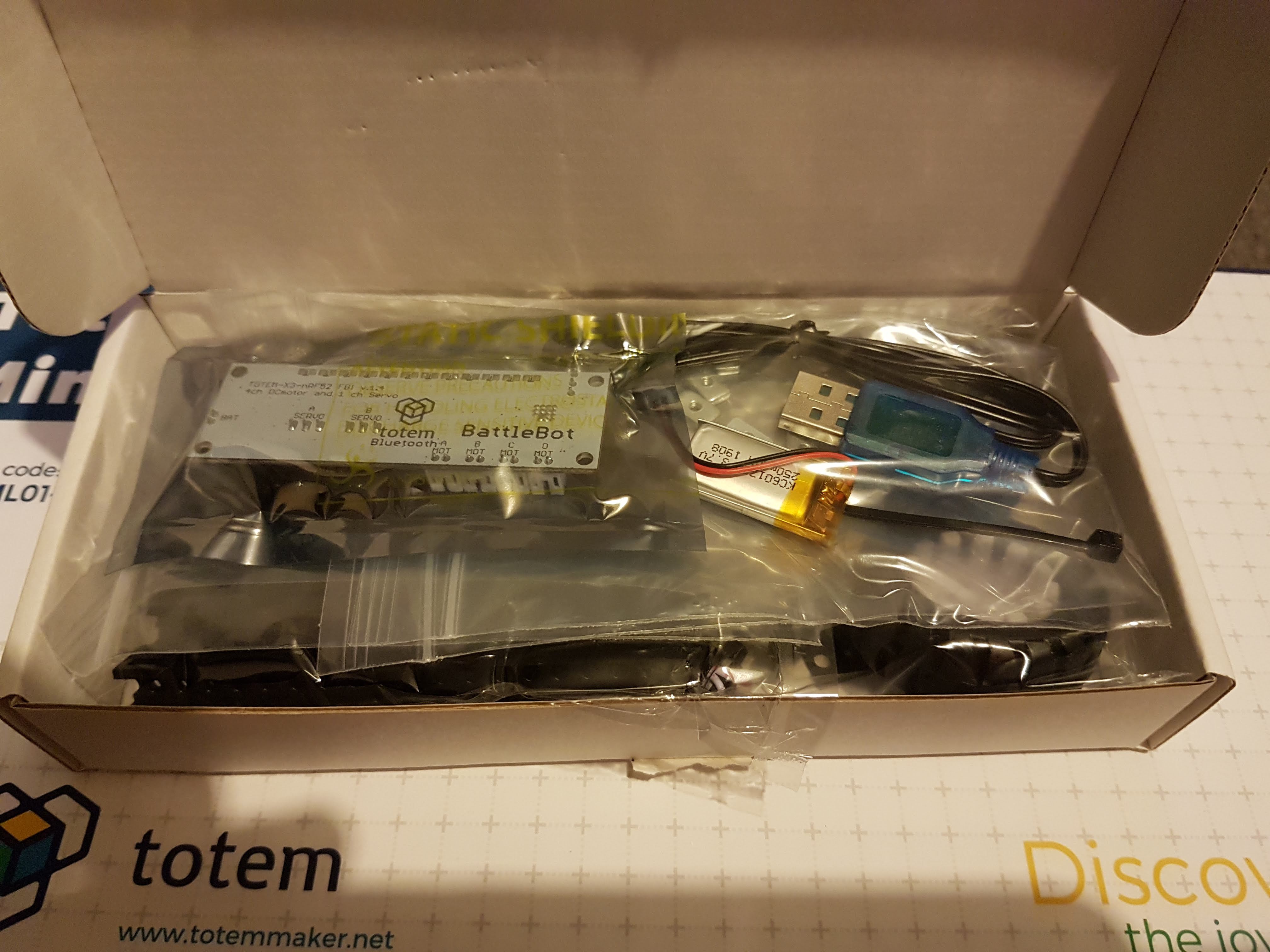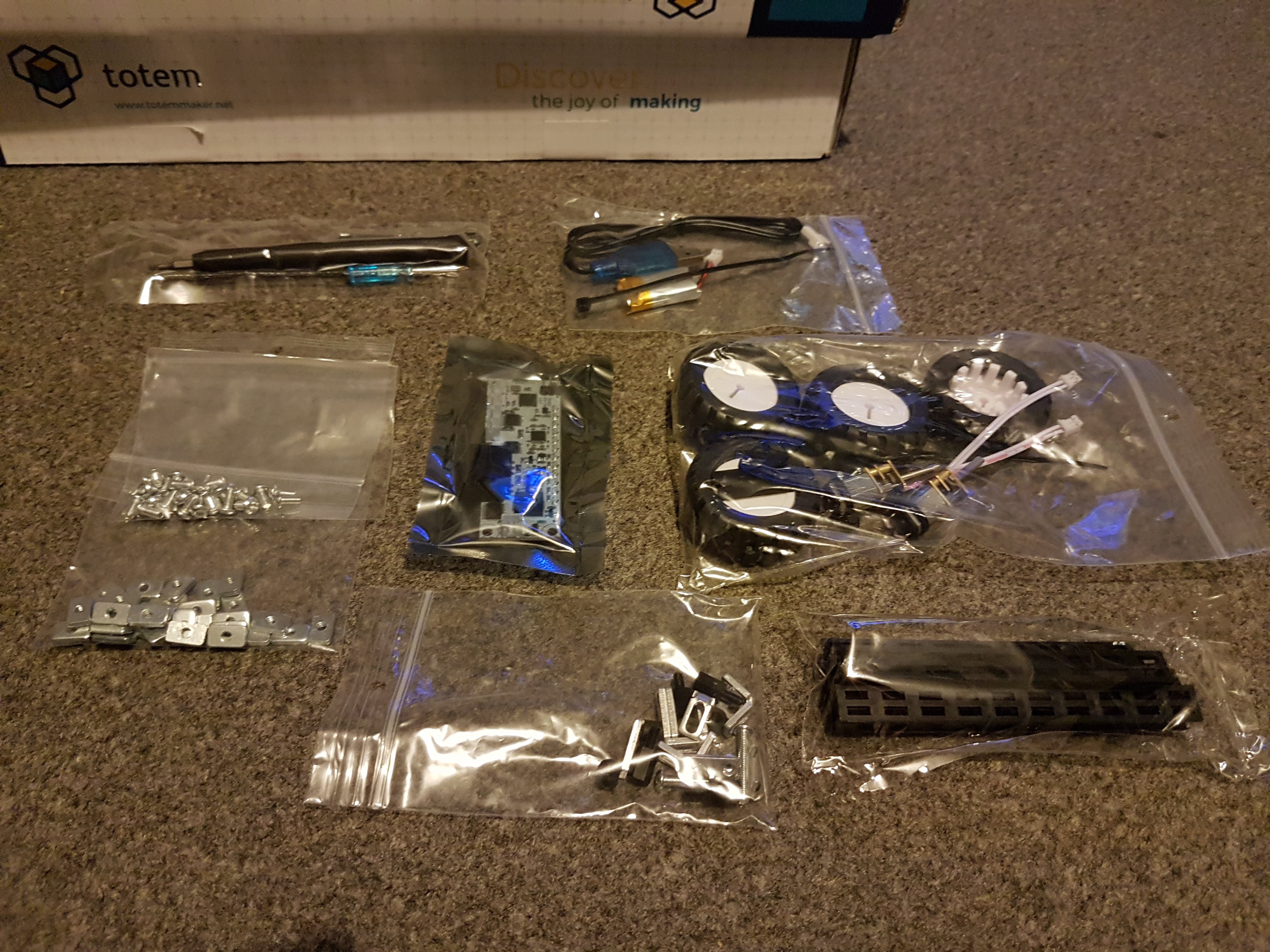 The kit contains the following parts:
1x X3-FBI board – Bluetooth motor controller;
2x cables – with JST connectors, to connect motors and controller;
2x DC Motors – N20 type, with JST connectors, L=16mm shaft, 75:1 gear ratio, 400 rpm shaft output at 6 V;
1x Battery – LiPo, 3.7 V, 250 mAh;
1x USB Battery Charger;
4x Wheels – 2x driving wheels with D-shaft holes (to mount directly on the motor) and 2x idler wheels with O-shaft holes (3.2mm), 44 mm rubber tires;
Totem mechanics and Tools for building chassis frame.
Building

Building this kit was great fun! The instructions for building are available by following a QR code on the box. The manual is clear, well thought out and makes assembly as easy as possible. The manual is a tad difficult to read on a phone display so I'd recommend using a tablet or a PC, or downloading the manual as a PDF instead of using the onscreen widget. The kit had a few spare nuts and bolts which was a welcome site, they always come in handy.  I did notice that the tolerance of the small M3 nut/inserts sometimes varied ever-so-slightly, making is sometimes a little tricky to slot them into the beams. Using the butt of the driver tool as recommended in the documentation definitely helps with these parts. The quality of the included tools are also great. Taking time to align the beams properly when attaching the brackets before fully screwing them in is a good method to follow, and ensures for a flush fit.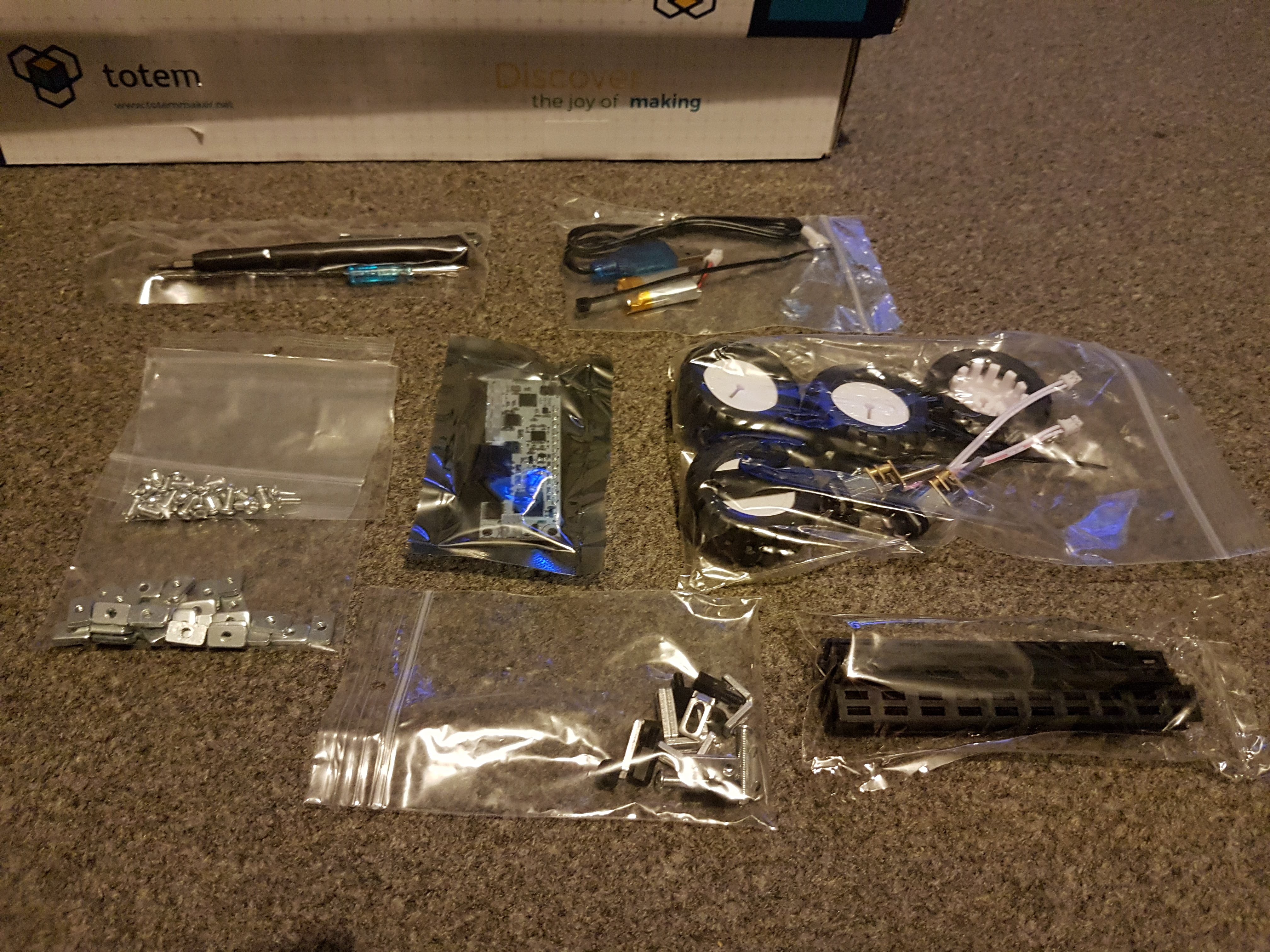 Finished Build
Software
***Software review to follow***
Outcome

The final product is a great little platform! The X3-FBI board features in most of the robot chassis kits available, and as such means there are plenty of extra ports for expansion should you wish to build on top of this chassis. The board could benefit from an on-off switch to ease the wear and tear on the battery connector. Another nice feature for future boards would be a integrated charger for the battery, however I can see why they'd struggle to fit the extra components on the board alongside the rest of the things on there  (the light bar, speaker, position sensor and the motor driver and ports) without sacrificing the small for factor.
The Totem Beam system is absolutely brilliant - the combination of light, plastic beams reinforced with metal inserts and brackets works really well together, and gives plenty of options for building. 
All in all this kit was a fantastic introduction to the Totem system. I am really looking forward to assembling my Mini Lab from these guys, and I'm really looking forward to coming up with a custom structure from their Maker Kit too.
Thanks Totem!