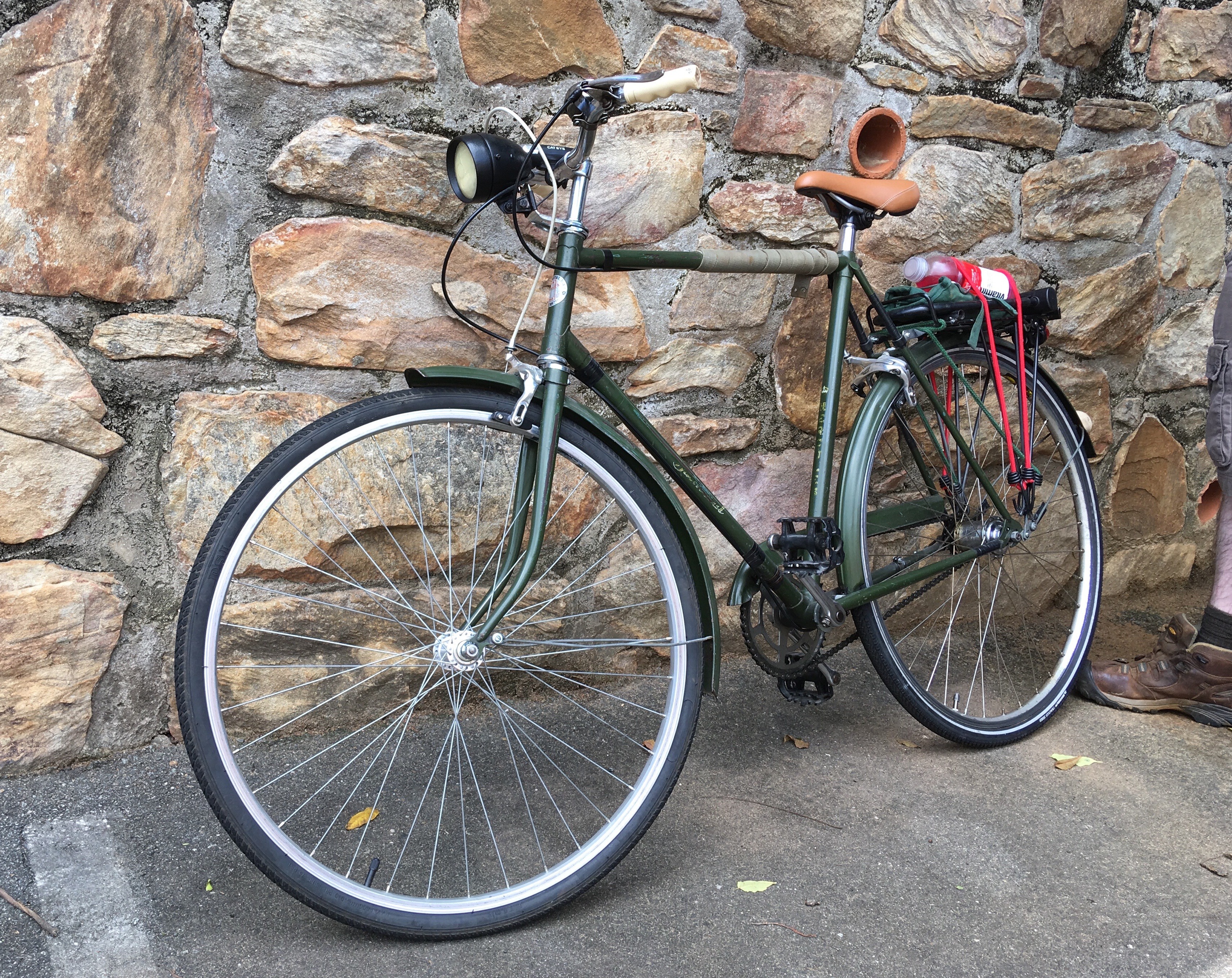 My bicycle is an old 1960's Hercules and it's beautiful. It's beautiful despite the gear hub that clunks with every rotation… the bits of rust… or the fact that the back wheel is 2 inches larger than the front wheel and will rub against the fender when I go over a bump.

It's beautiful and it's mine and when I ride it I feel like I'm flying. 
So here's a few of my projects related to my bicycle!
---

Smart rear lamp
A solid decade ago, I converted the front lamp to run off an LED, but I've still been using a modern-ish clip light on for the rear lamp. It works ok, but it's a bit of hassle having to take it on & off… plus it could be… cooler?
I decided to convert an old lamp off of eBay to use NeoPixels, run off of a rechargeable battery, and contain an accelerometer to detect braking (because of course!).
I made a model of the lamp in Fusion 360 and imported the different components I would need, then did a lot of fit testing on the computer.


I decided to go with the µduino for the microcontroller because it's tiny at only 12 x 12 mm and uses a MEGA 32U4 chip (plenty for this project).


I made my own removeable battery pack using a lithium ion battery and Adafruit's PowerBoost 1000 charger. I designed and 3D printed a case in PETG that includes transparent windows for the LEDs. The µduino keeps track of the battery voltage and lets me know when it needs recharging.


On the bicycle side, I made a housing that includes two toggle switches (because toggle switches are cool) and illuminated text using black & transparent PETG. 


Like many projects that use an accelerometer, I'm using a moving average to help filter the data I receive from the accelerometer. I haven't had a proper chance to test it out (thanks COVID), but it seems to work ok when I run with it in the field!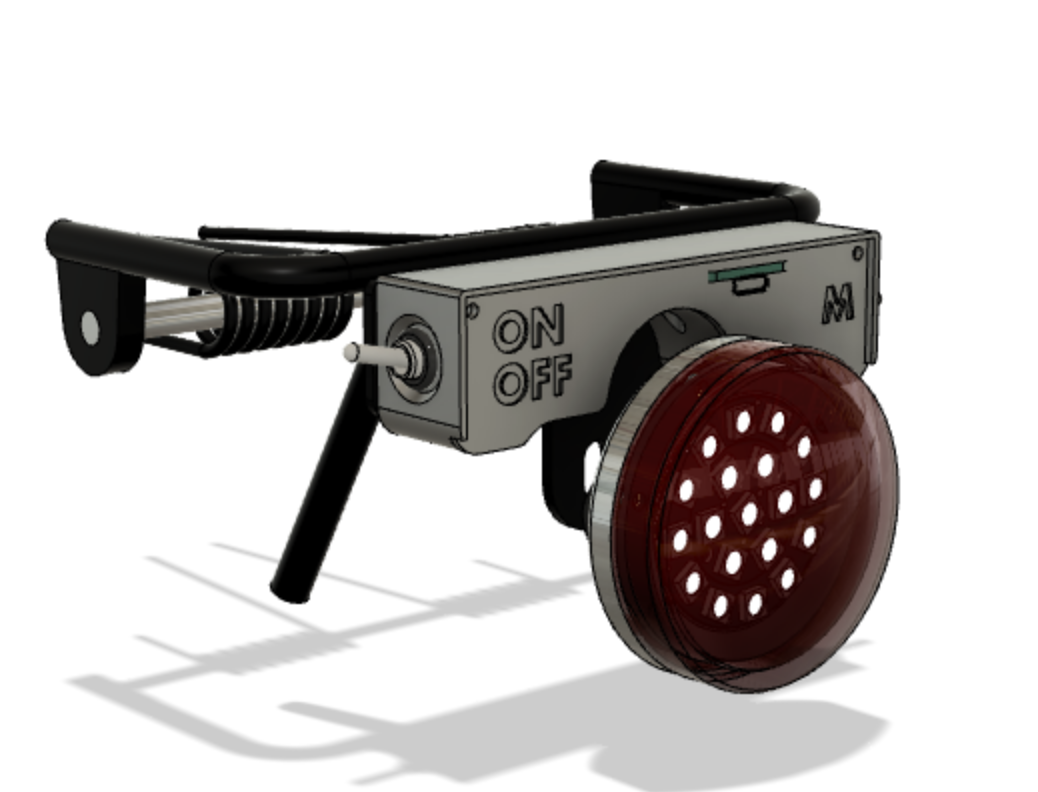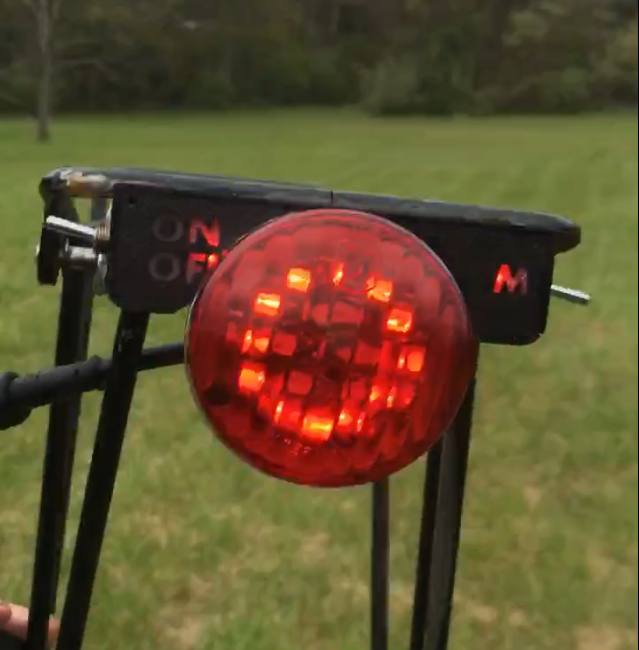 ---