I have a vintage speaker system in need of a new home.  It doesn't have any electronics, and it sounds pretty good for something from the era of alnicos and paper.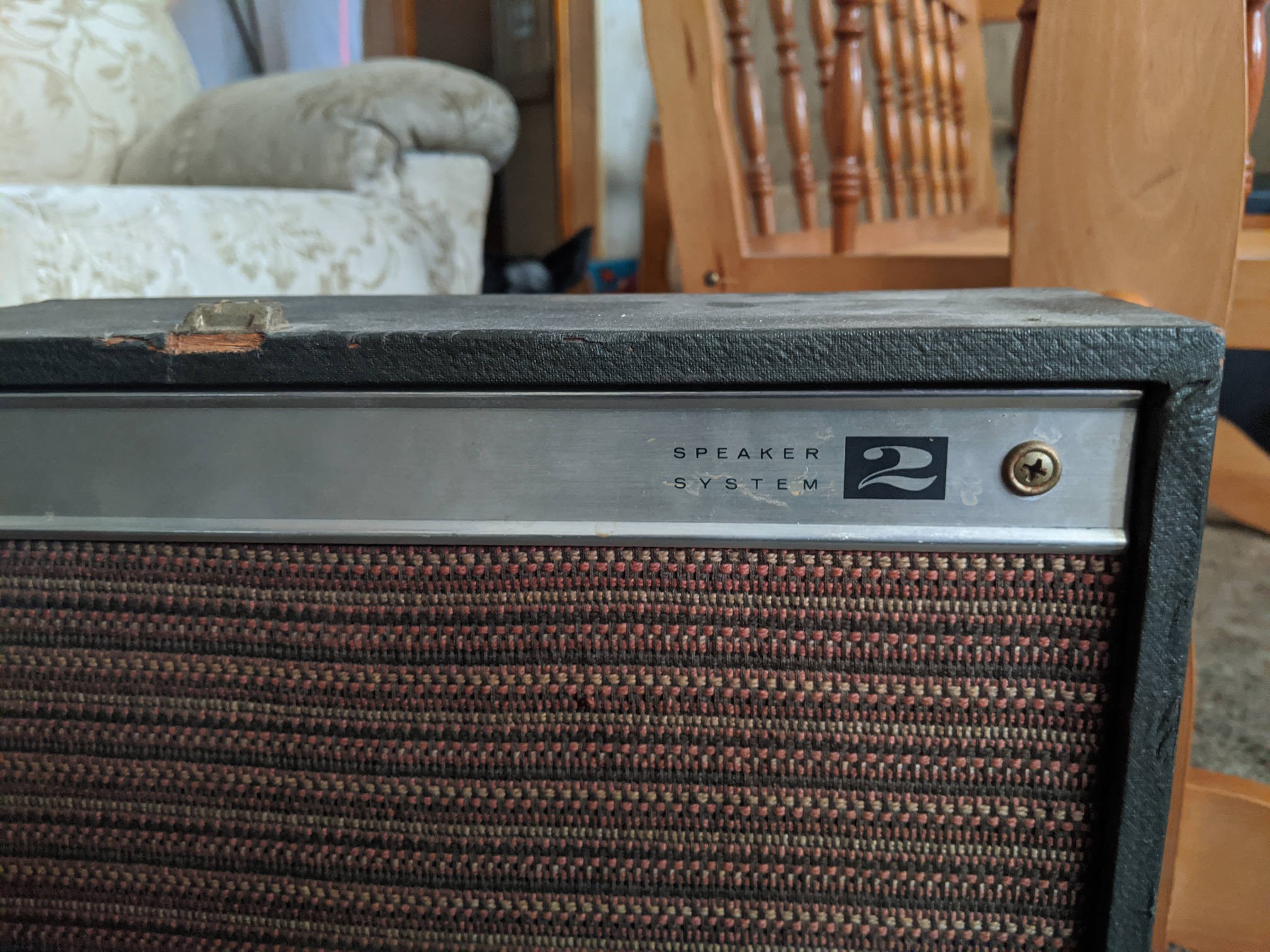 All of the RCA plugs are non-original, and need to be resoldered.
Anyone who wants to pick this up where new jersey looks like it was punched in the gut should contact me.
                                           at
cogoman