Hitachi HD68P01V07:
Just Look at it!
Seriously, it's got a socket for an EEPROM built-in!
HOLY CRUD: It has *dual-procesor* support!
http://pdf1.alldatasheet.com/datasheet-pdf/view/122457/HITACHI/HD68P01V07-1.html
----------
This paper appears to be for punch-cards. My buddy and I were planning to play a long-distance long-term game of "Battle Ship" with it. I should probably stop using it as graph-paper... It's probably pretty rare these days!
IBM GX20-1818-1 U/MO25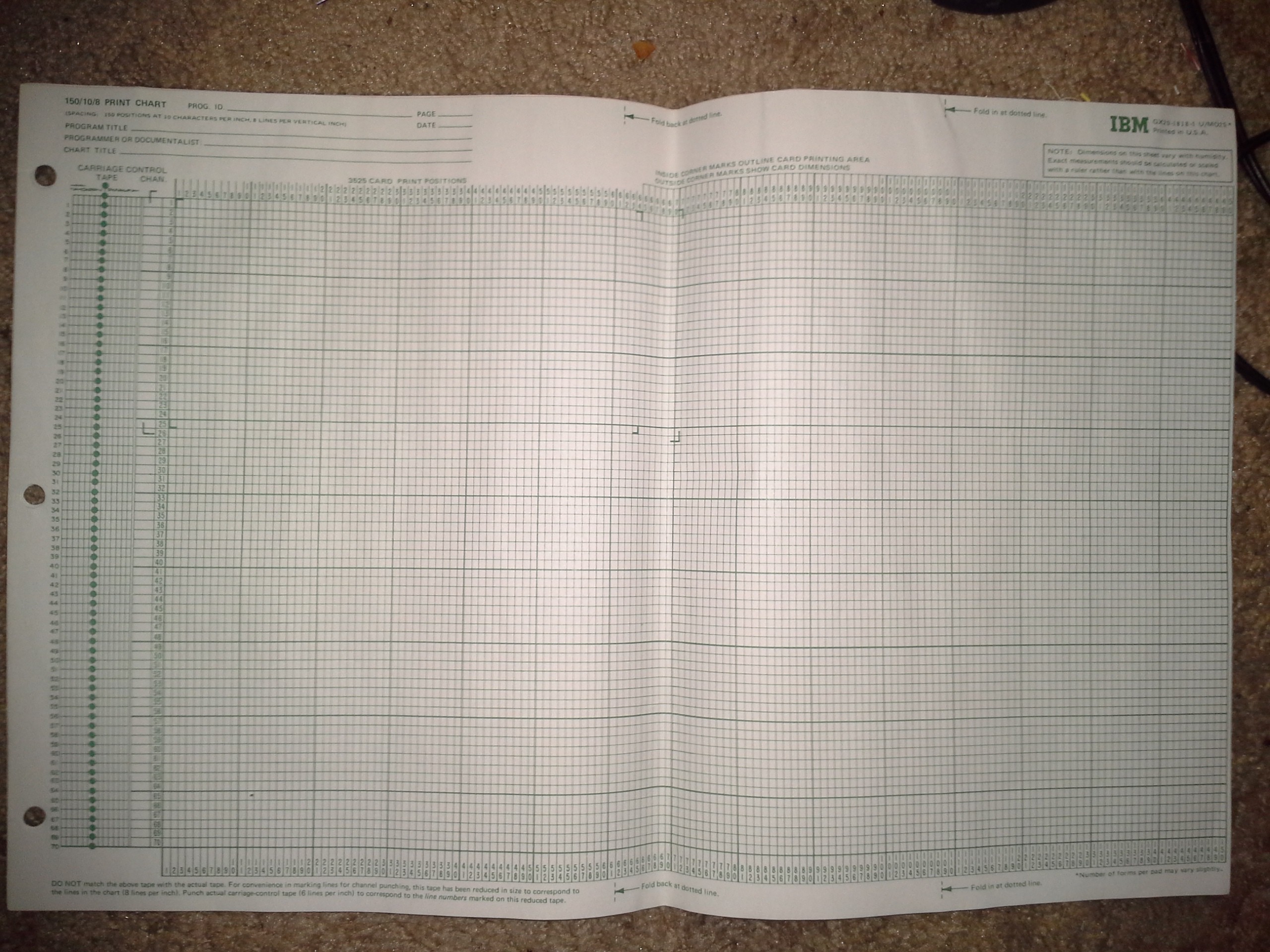 "NOTE: Dimensions on this sheet vary with humidity."