Blue pill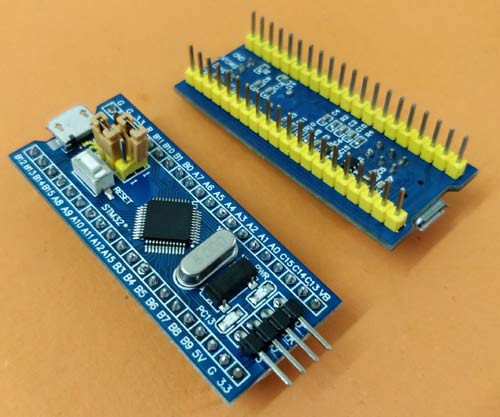 Small
Bread board friendly : fits on a 2x20pin, 0.6" row spacing socket
Cheap, around €1.5
low quality
some components need to be replaced (to fix USB enumeration, to fix RTC)
low power possible

no embedded ST-Link that consumes power
replace LDO for low power

Supported by platformio (64KB max. code size by default, but with platformio it seems to work to upload, debug and run programs > 64KB)
external ST-Link needed for debugging
no wireless connectivity
Nucleo 32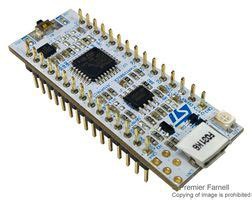 Why Nucleo32?
Small, the 2x15pins fits in a 2x16 0.6" row spacing IC-socket (Digikey 2057-ICS-632-T-ND)
Apparently pin-compatible to Arduino Nano.  To be confirmed.
3V3, which is easier to interface to other electronics than the 5V boards.
Integrated ST-Link debugger.  Reduces the mess-o'-wires on your breadboard.
Cheap <€10 from official sources (Digikey etc.)
Good build quality, unlike the Chinese boards where you have to replace components that had the wrong value, are less-functional clones or that were otherwise unsuitable.
A whole range of boards, with different MCUs.  Some low power, some good processing capabilities.
Good documentation
Supported by PlatformIO (Arduino and other frameworks).
Smaller than Blue Pill, but less GPIO pins
Arduino Nano footprint compatible
STM32Fxxx
variants not suited for low power.  They need the clock signal from the ST-Link, e.g. if the UART baud rate is greater than 9600baud.
STM32Lxxx variants may be better for low power applications.  To be investigated.
It might not be low power because of the integrated debugger.  There might be ways to leave the debugger unpowered.  These boards lack wireless connectivity.

ST-Link firmware
The ST-link firmware must be upgraded to make the virtual COM-port (VCP) work properly.  The software to do this can be found on the ST-website.  This should be the first thing you do with the Nucleo32 boards.
Variants
NUCLEO-L432KC : 80MHz, 256KB flash, 64KB RAM, Arm ® Cortex ® -M4 32-bit MCU+FPU, TrustedParts (<€10)

NUCLEO-F303K8 : STM32F303K8T6 72MHz, 12KB RAM, 64KB Flash

12bit DAC, maximum update frequency with Arduino analogWrite() is 87kHz (12bit) and 100kHz (8bit).
Default: only A3 as DAC. A4 connected to D4, A5 connected to D5.
Only A3 works as DAC.
12bit ADC
Arduino ADC-code is hopelessly inefficient : analogWrite(A3, analogRead(A6)); takes 208µs.  Which means we could process real time audio with a maximum sampling frequency of 4.3kHz.