Ok I set things up temporarily outside to get a bit of light.
Panels connected in parallel
Panels connected to controller
Batteries connected in parallel
Batteries connected to controller
Really, it's not too hard.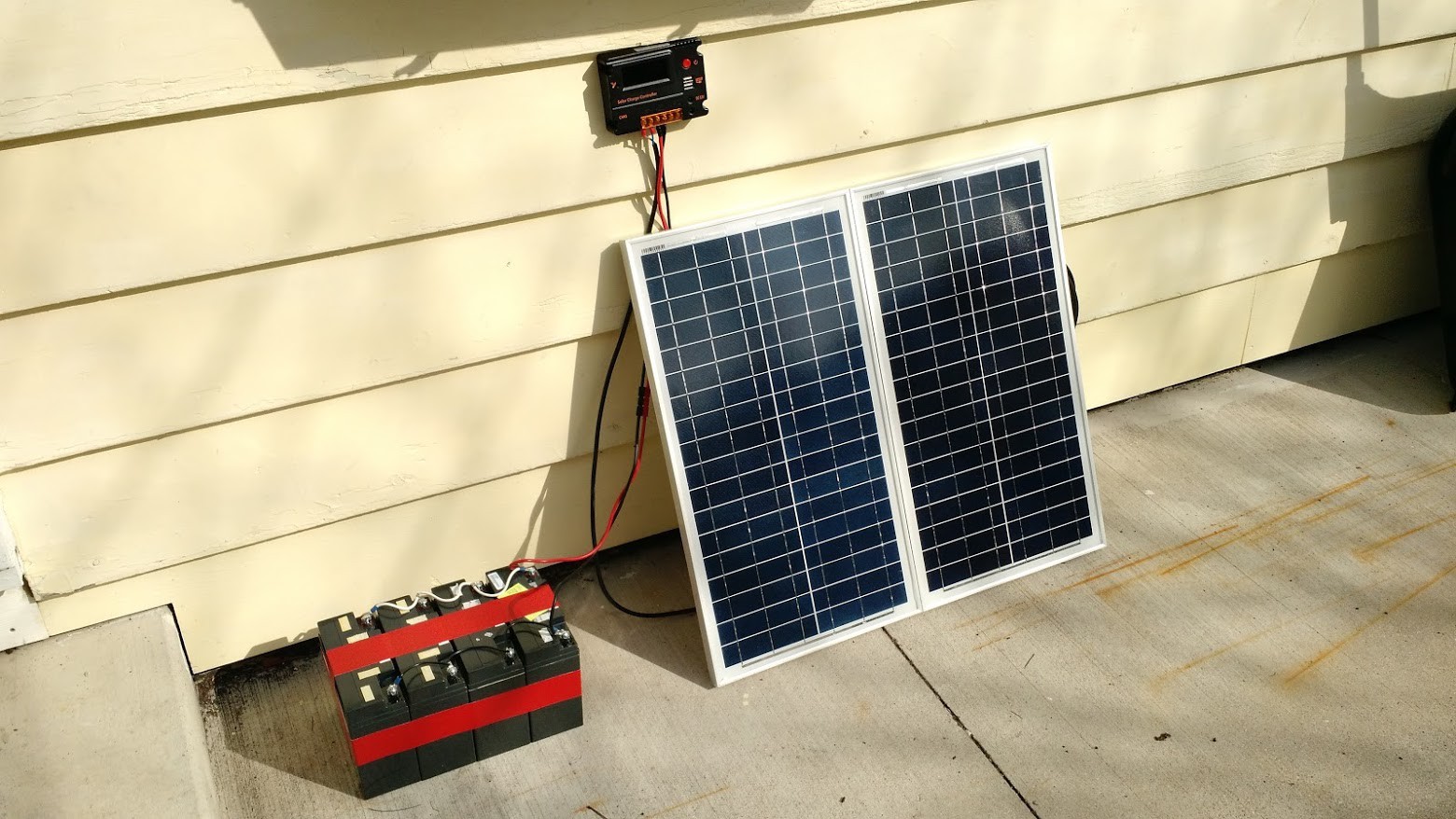 And we have charging going on. It's not very sunny, and I am standing in front of the panels, so I'm sure that we can do better than .3A P(W) = I(A) × V(V) so P = 12V*.3A = 3.6W . We have 60W of panels, so I expect we will see more than that eventually.

Our potential should be I(A) = P(W) / V(V) = 60W/12V = 5A. But reality should show less as there is loss for various solarific reasons.