3. Add hip joint to main body frame
Insert a nub with the deeper wide section, narrow section first into the inside of joint.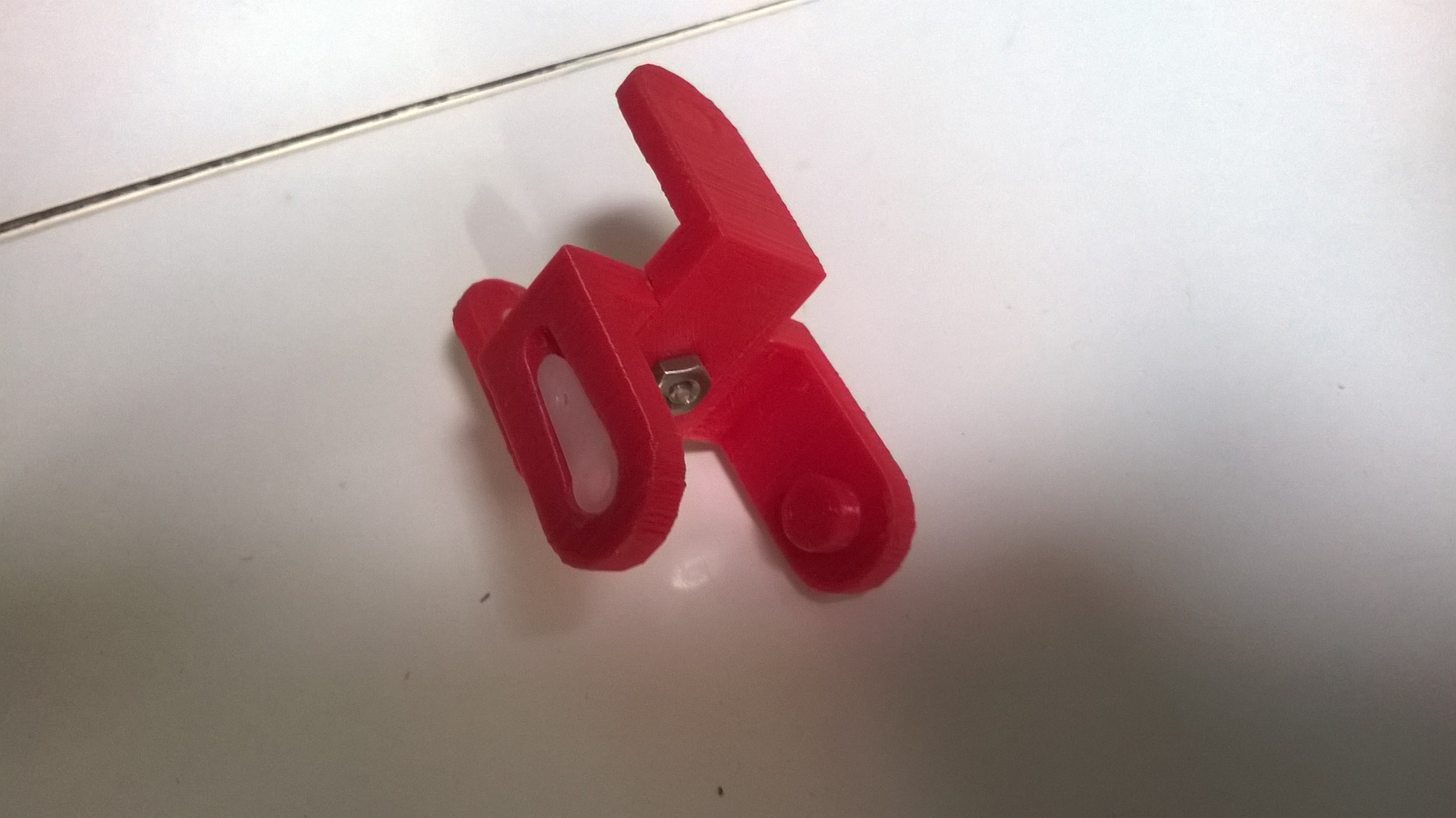 The main body frame has a bevelled section for the nub end to slide up and into place. Insert and attach servo horn onto the hip joint, flat side out, seating it securely to the hip and the servo in the main body. I used the screws provided with the servos, but needed to drill out one of the horn holes to accomodate the screw size.