I didn't have potatoes at home, so let's build an Onion Robot for now !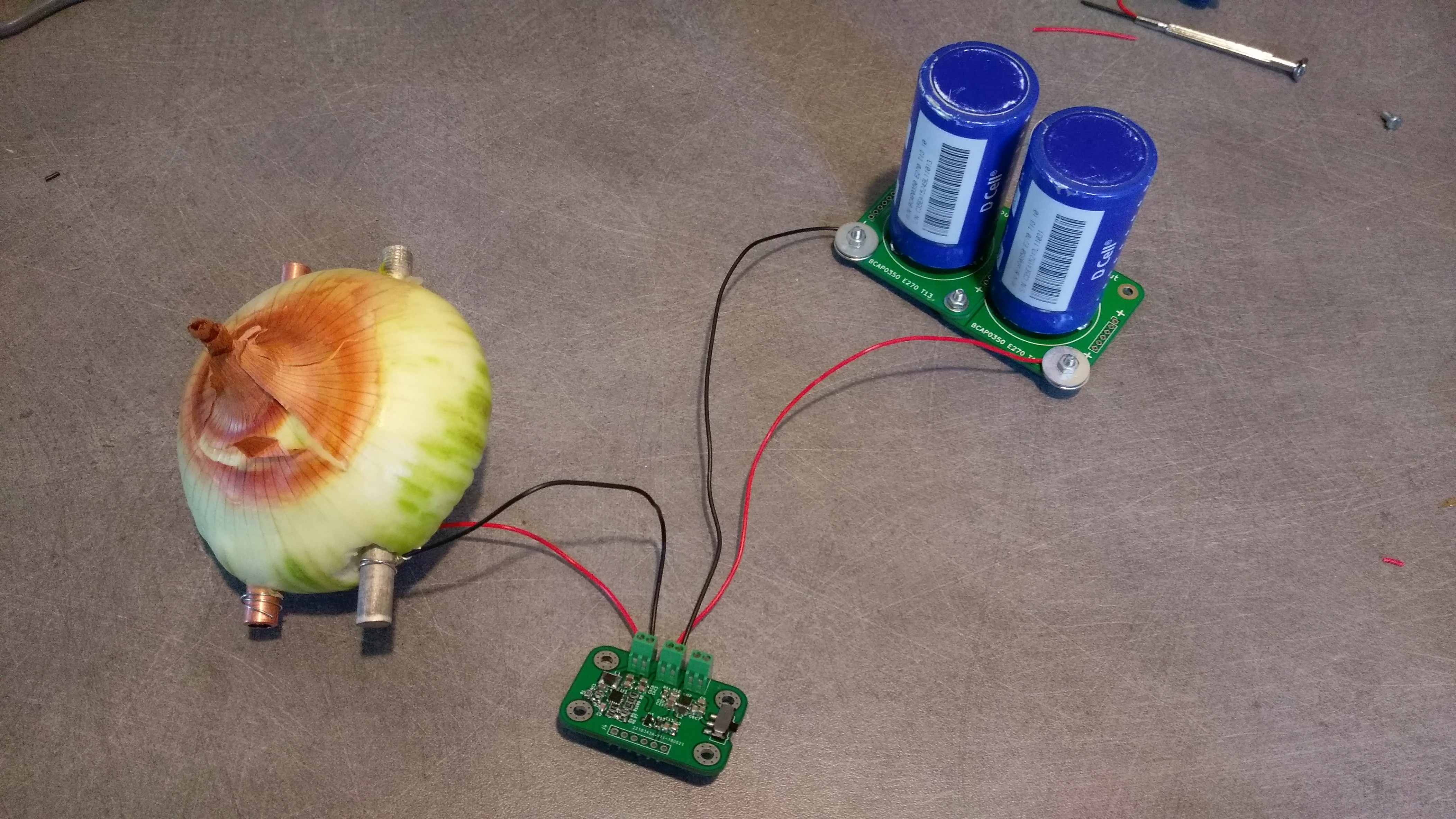 The two supercapacitor are slowly charging (i didn't measure the current/voltage/energy but it's charging) and the undervoltage, overvoltage, good battery indicator work well but the 3V3 regulator can only power very small load when it's connected to the BQ25504.

if i want power bigger load (the i2c motor driver for example), i have to connect the regulator input directly to the supercapacitors

I think the problem of power limitation comes from my layout. I will try to modify the board with tiny wires and fine soldering skill, until i make a version 2 of this board.

The i2c motor driver works perfectly well (μController, H-Bridges, and quad comparator).

I am currently working on the body of the robot (it will be printed in 3D). I hope to post some photos or pictures soon.