Moved the servo drive to the edge, and re-introduced the opposing rotation for the image discs.  
Also changed the fan/portal fluid rotator to use a much beefier 60mm fan.  Airflow will come from the bottom of the gun, pass over the 3 10W COB LED's, and exit at the edges of the bottom now.  Moved and resized the holes in the bottom cover to match.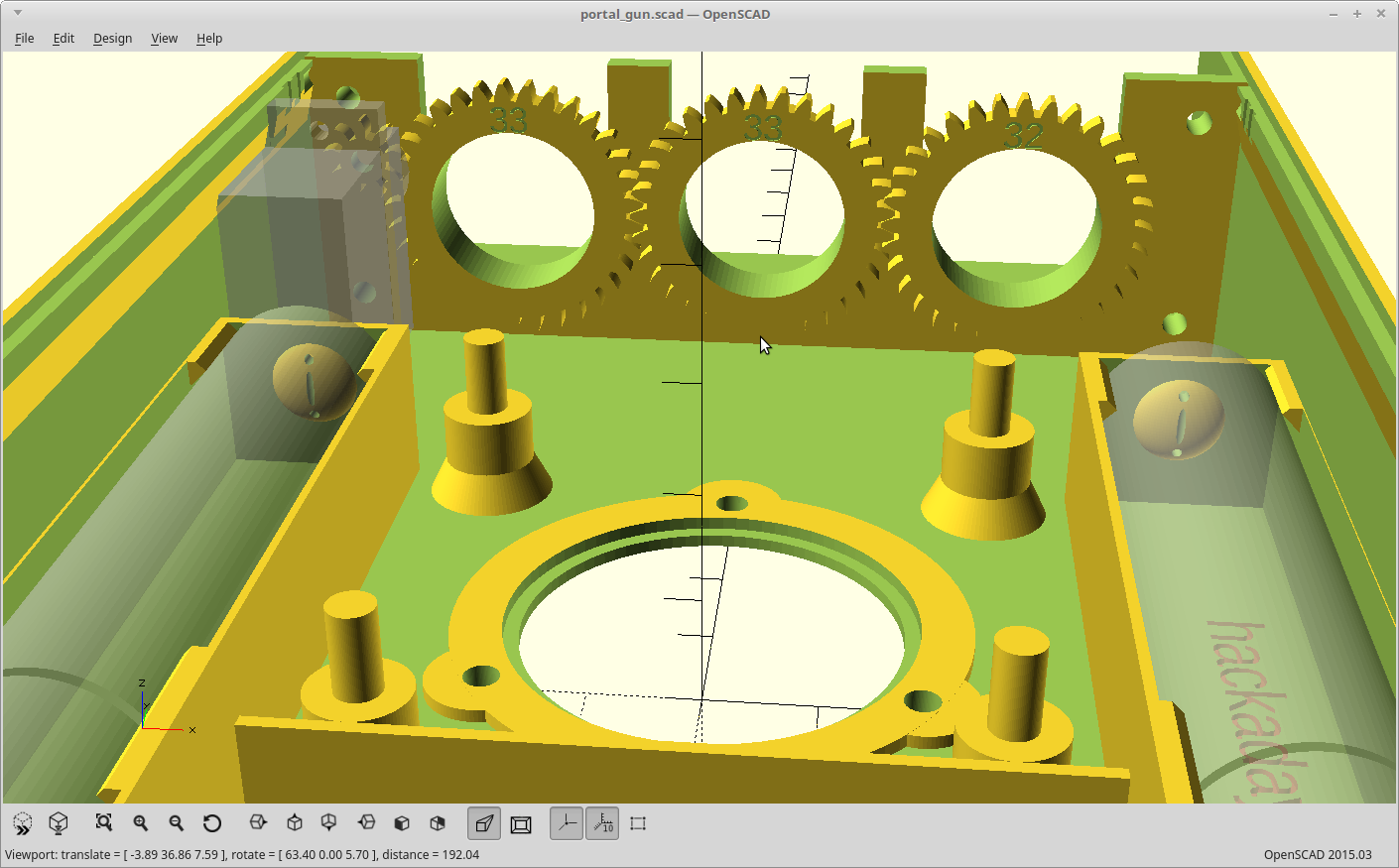 Now with the faster fan the question becomes.. will the portal fluid filaments spin fast enough to make glitter become airborne inside the fluid container?  That would be a fantastic effect combined with the strobing of the portal fluid LED's.  I'm going to have to try that.
<EDIT> The longer 3mm shaft I needed to extend the fan motor shaft up into the portal fluid reservoir showed up today.  No more excuses now..</EDIT>
<EDIT2> Ok... one excuse.  The 3mm shaft I ordered is precisely 3mm, and won't fit in my precisely 3mm bearing without going over it with some 1500 grit sandpaper, and I'm all out.
</EDIT2>