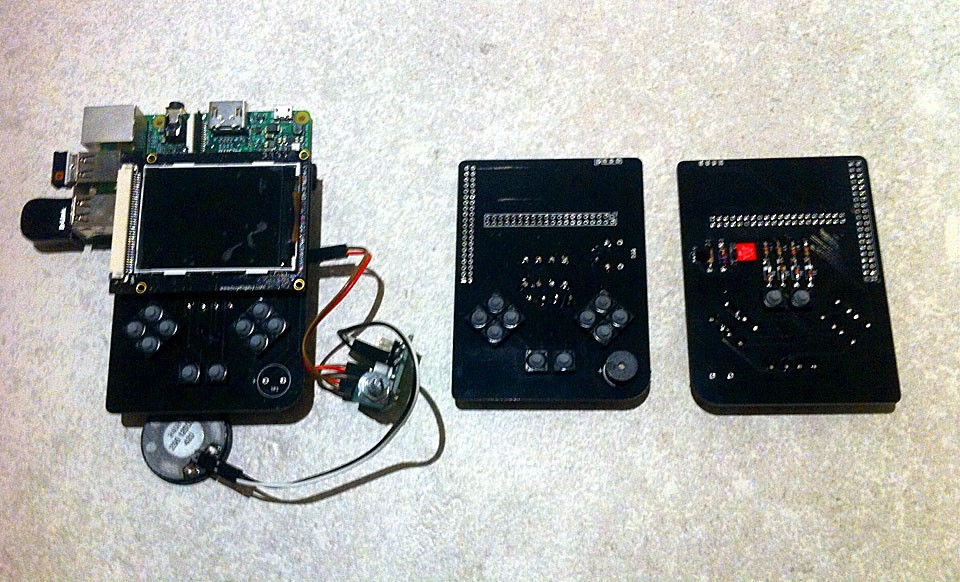 The package that was lost two weeks ago finally arrived in Vietnam... just after [Jean-André] had left the country. Talk about bad luck.
Thankfully, other prototypes v0.1 are ready and will go to [@Travis Brown], [@poulsen93] and [@jonathan thornburg]. These are provided free of charge (display not included) thanks to the money provided by the Hackaday Prize.
You can see on the left that we are currently experimenting with the audio amplifier. More on that in a future project log!
-David