The rolling chassis has been re-designed to integrate the new suspension geometry. An under-carriage trapezoidal box frame connects the front and rear suspension modules, which are themselves boxed into the chassis. Longitudinal torsional stiffness, my main concern before, should be more than adequate. The idea from here on out is keeping vehicle weight down, currently around 1300 pounds, as any weight savings translates into increase battery range.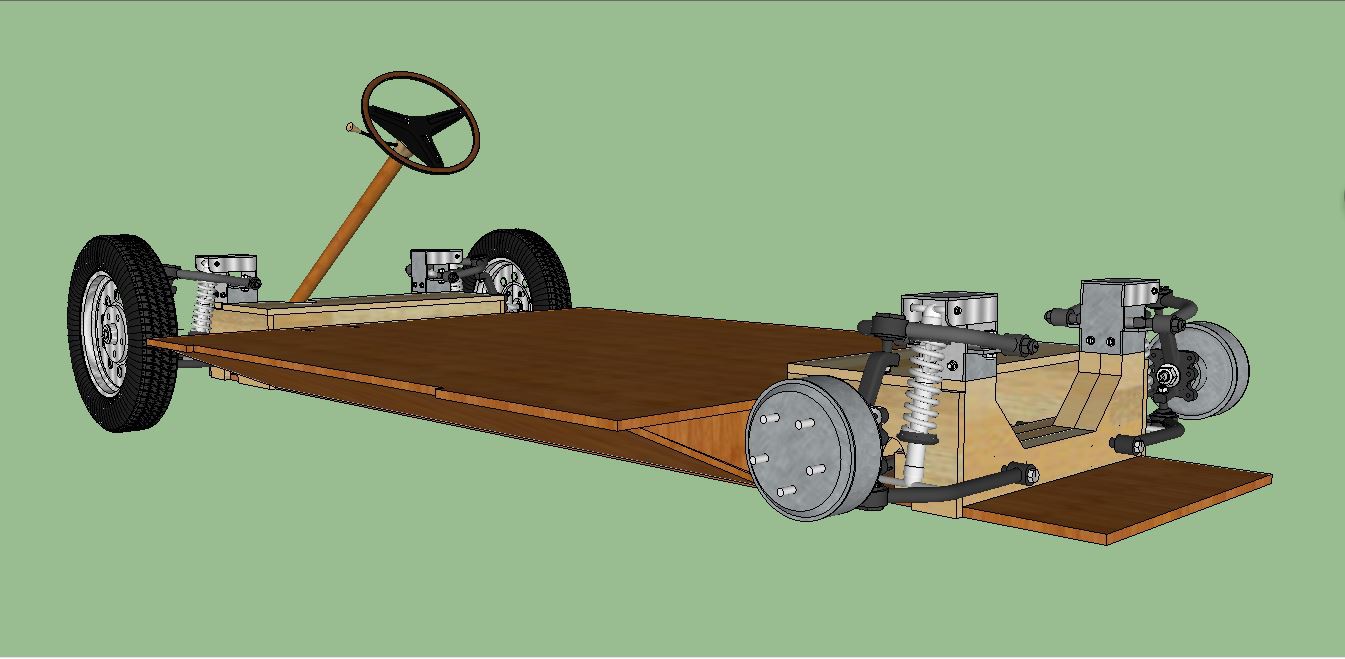 Several other changes were made since the last update:
Integrated hub motors into rear suspension with custom metal brackets.
Wheel diameter increased 2" to accommodate modern disc brakes.
Increased track width by 5".
Raised body 5".