The second milestone is all about finalising the project and making sure we are realistic in the functional, financial and timely aspects. We're always working with the goal in mind: cheap computers for Malawi orphanage, how we get there is just a necessity and the procedure needs to be efficient.
Functional specifications
Things in bold have changed since the original functional specifications.
External functions (hardware)

Cheap
Maintainable

Easily exchangeable parts in case something breaks if user maintainable
Require only basic tools (fingers, screwdrivers...) to fix broken elements

Light
Robust

Do not break when subjected to light shocks, standard care for sensitive electronics applies

Possibility to connect to the Internet

Need internet connection for light data exchange (emails, documents)
Connection does not have to be permanent

Internal functions (software)

Cheap

Open-source and free software only

Maintainable

System easily updated with a graphical user interface (GUI)
Easy installation of new software with a GUI

No danger of data loss in case of power outage

Backup system that saves a copy of sensitive data
Robust against data corruption in case of power-loss

Have office tools (text editor, spreadsheets)

Google Docs, OpenOffice, LibreOffice...
Selected solution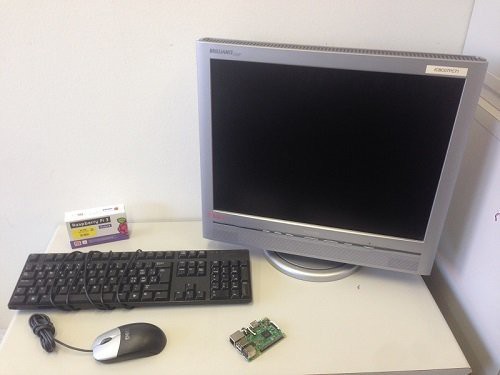 Power cable
Keyboard
Mouse
Raspberry Pi 3
Micro SD card (8GB)
HDMI-DVI cable
5V power supply
Micro-USB cable
Audio cable
Screen
Costs
One station will cost $62 and weigh about 8.5Kg. To this must be added the transport costs with add another $100, so total cost is $286 for three systems as the weight limit is 28Kg. With this system we achieve 25% of maximum fitness.
Planning
Gantt chart has not changed since last time. The second milestone log is late, however the project itself is well within limits and going strong.