hmmm... yo dawg, I herd you like roof racks, so I put an roof rack on your roof rack so you can transport while you transport: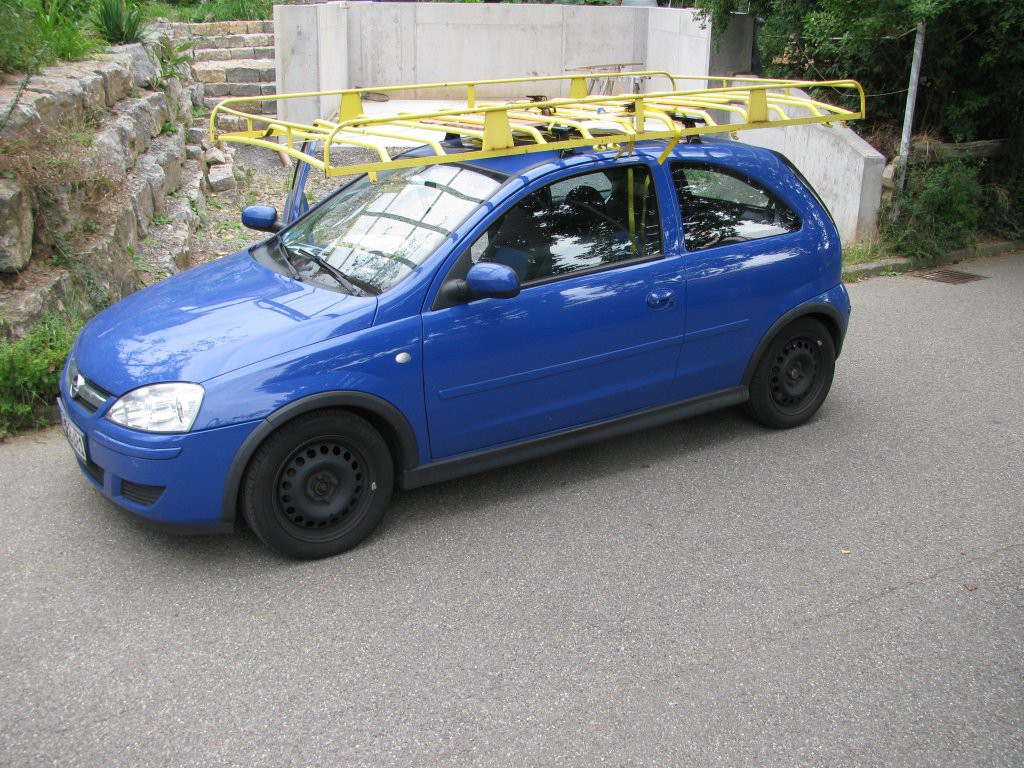 so lets check if it fits...
seems comfortable...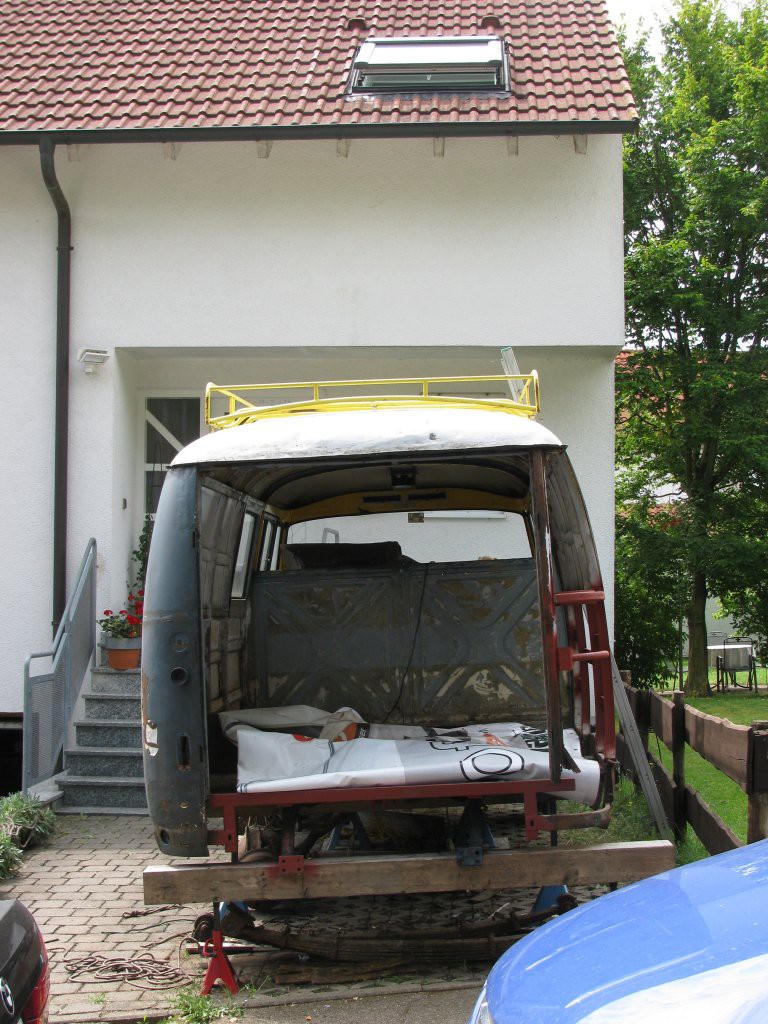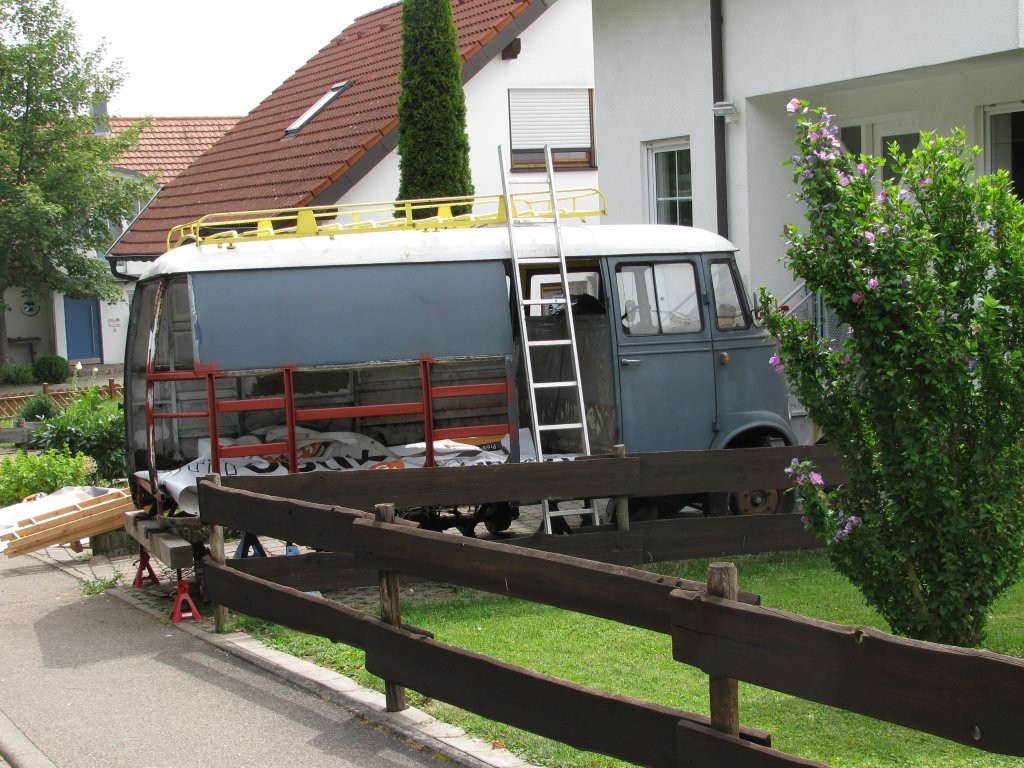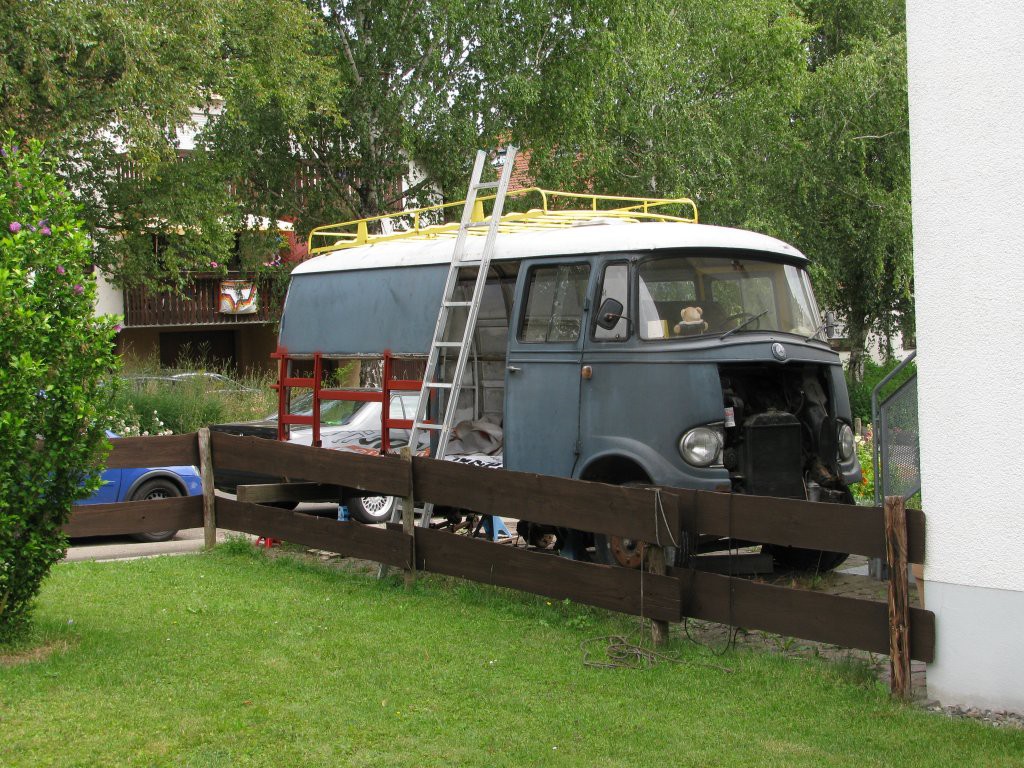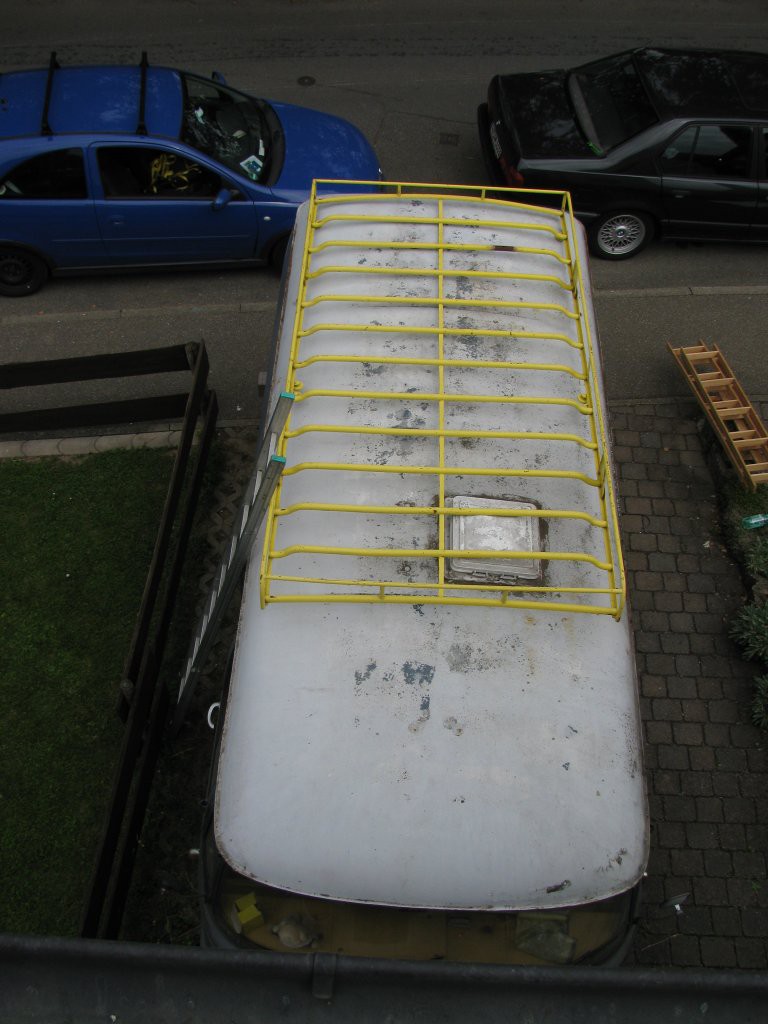 We need to replace the roof window (which is ugly an does not fit the van anyways...) with a flat/sliding one to make the roof rack fit.
As the roof rack is 140cm wide and 50W Solarworld off-grid 12V solar panels are 680 x 680 x 34 mm two of these fit in the roof rack side-by-side :D
We need a ladder.
The mounts of the roof rack do not align with the inner support structure, so we need to modify the roof rack mounting points to hit the support structure, drill holes, add big screws, voila roof rack mounted.
...but as the roof rack is not prio 1, it was put in the basement to wait until next winter for some indoor-metalwork&solarpanelmountbuild-fun.