Stenotyping somehow never caught up in Poland, and while there are several systems of stenography, there is none for stenotypy. But that just means there is an opportunity!
Krzysztof Smirnow describes his quest to bring Polish to Plover, the open source stenography engine. However, because Slavic languages tend to have a lot of sounds, a regular stenotype, like the one I made, is not up to the task. More keys are required.
So after a short exchange of e-mails, I sat down and tried to design a PCB for a stenotype that would be suitable for Polish, and at the same time not too expensive and easy to assemble at home. I came up with this: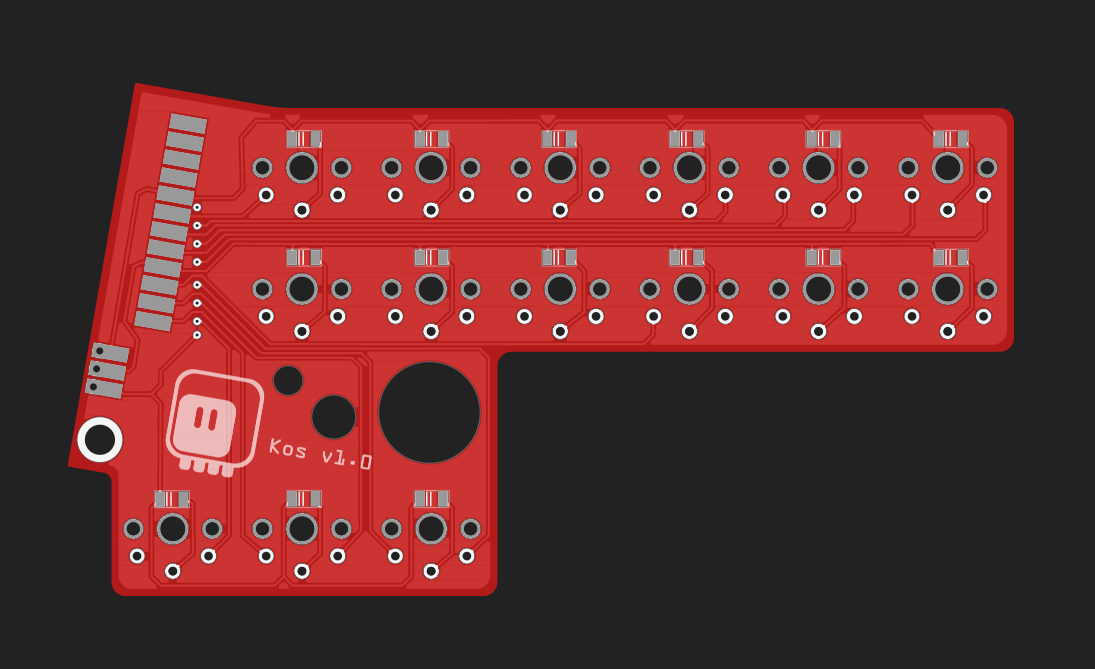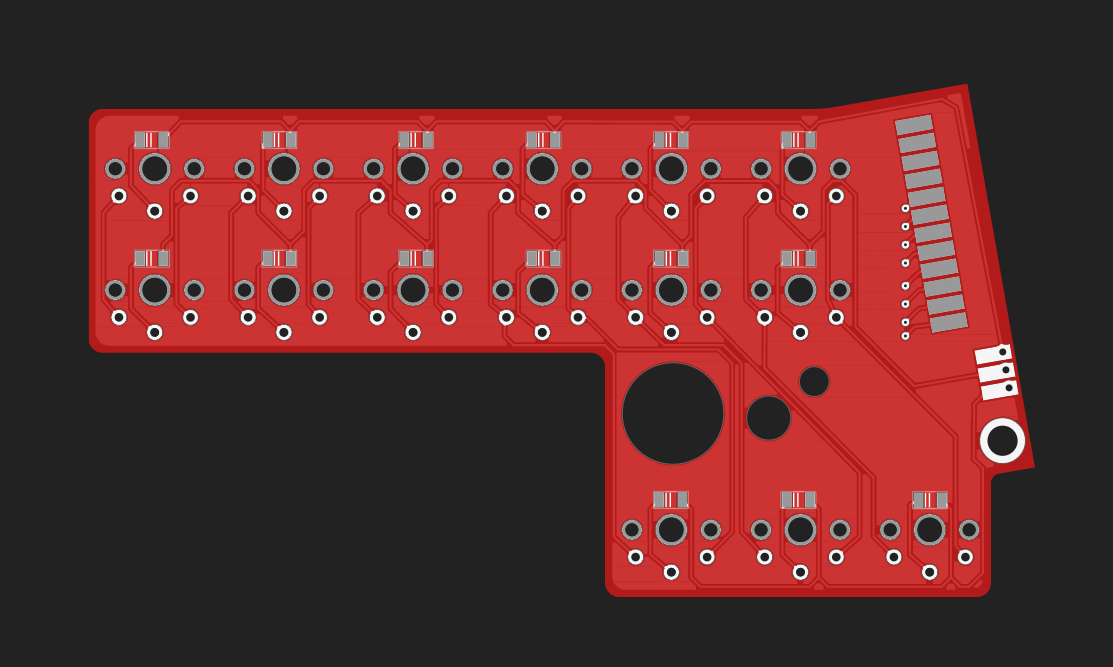 The idea is that, since you have to order multiple PCBs anyways, I can save on the PCB size by only designing half of it, and then designing the other half on the back side. Then you take two of the, join together, solder a Pro Micro on top, add the diodes and switches, and you are ready to go!
Unfortunately, a back-of-the-envelope calculation shows that even if you make two of them at once (which saves you some money, because the keycaps come in packs of 60, enough for two), they still cost about $45. Sure, that's not the $3000 you would pay for a commercial stenotype, but still more han you'd spend on something you try and discard.
I'm still going to make one, just to see if I made any mistakes.