And best part for the last, if you look on the last image regarding project you will find one bread/protoboard that is connected to ChipKIT MCU dev.board and then via USB to SoC.
What you can not see is that it is fast -flash 8bit parallel ADC based on 1-1,5MSPS AD7821 IC.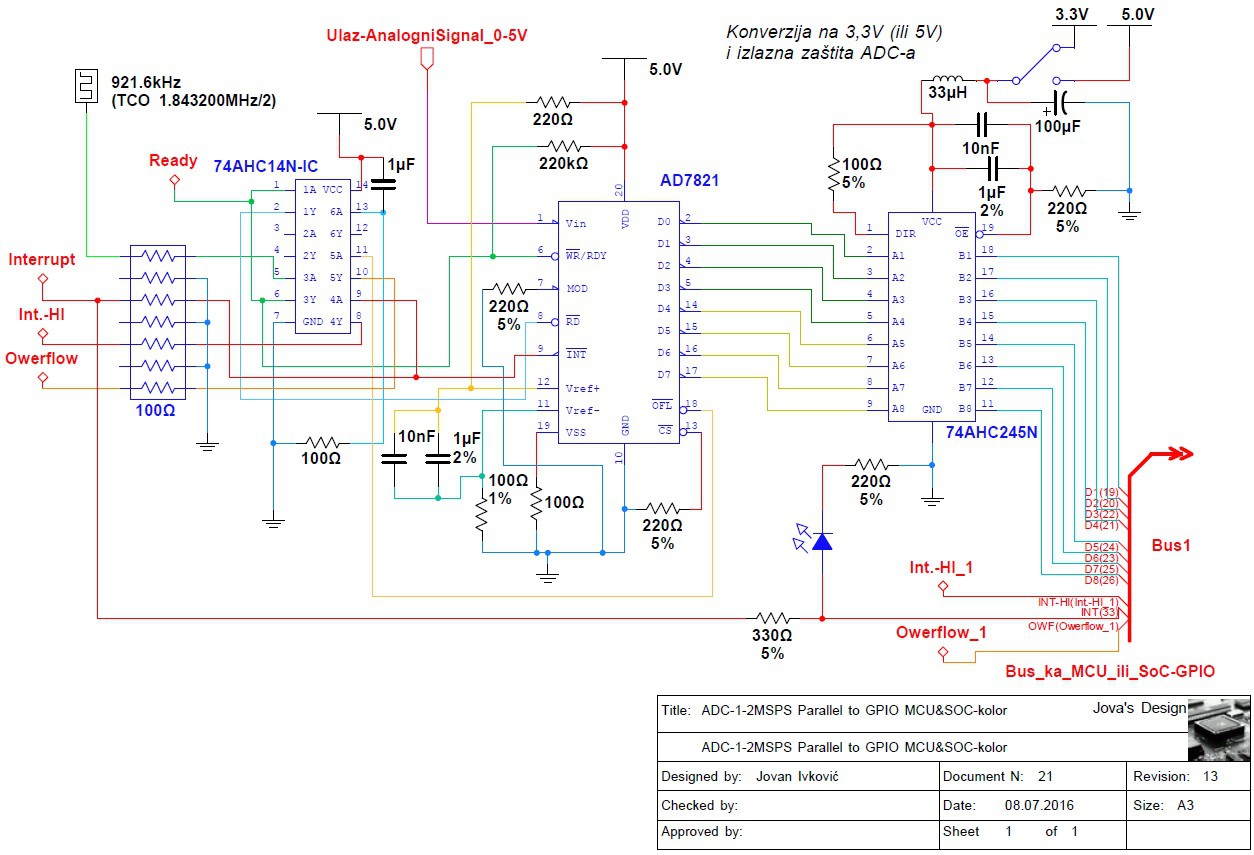 It is interesting to point out that this ADC was stable at 1.5MSPS and that on that speed 8-bit Atmega 328's (Arduino Uno/Nano) was to slow to read and merge 2 binary ports. Arduino Due with Atmel SAM3 end up slower then ChipKIT's PIC32mx250 MCU on the task. But winner was by no surprise Raspberry Pi3 that without much problem blink and read any GPIO port faster than ~55MHz.