It's the final stretch of the residency, and my main focus now is starting to assembly these new Scopes. There's a lot of milling, sawing, drilling and mounting in the month ahead.
Last week I started to finalize the shell design, and found a good way to meet the practical concerns of actually manufacturing the shells, while still being able to hit the design language I'm hoping for. I printed out a little scale model just to get a sense of it.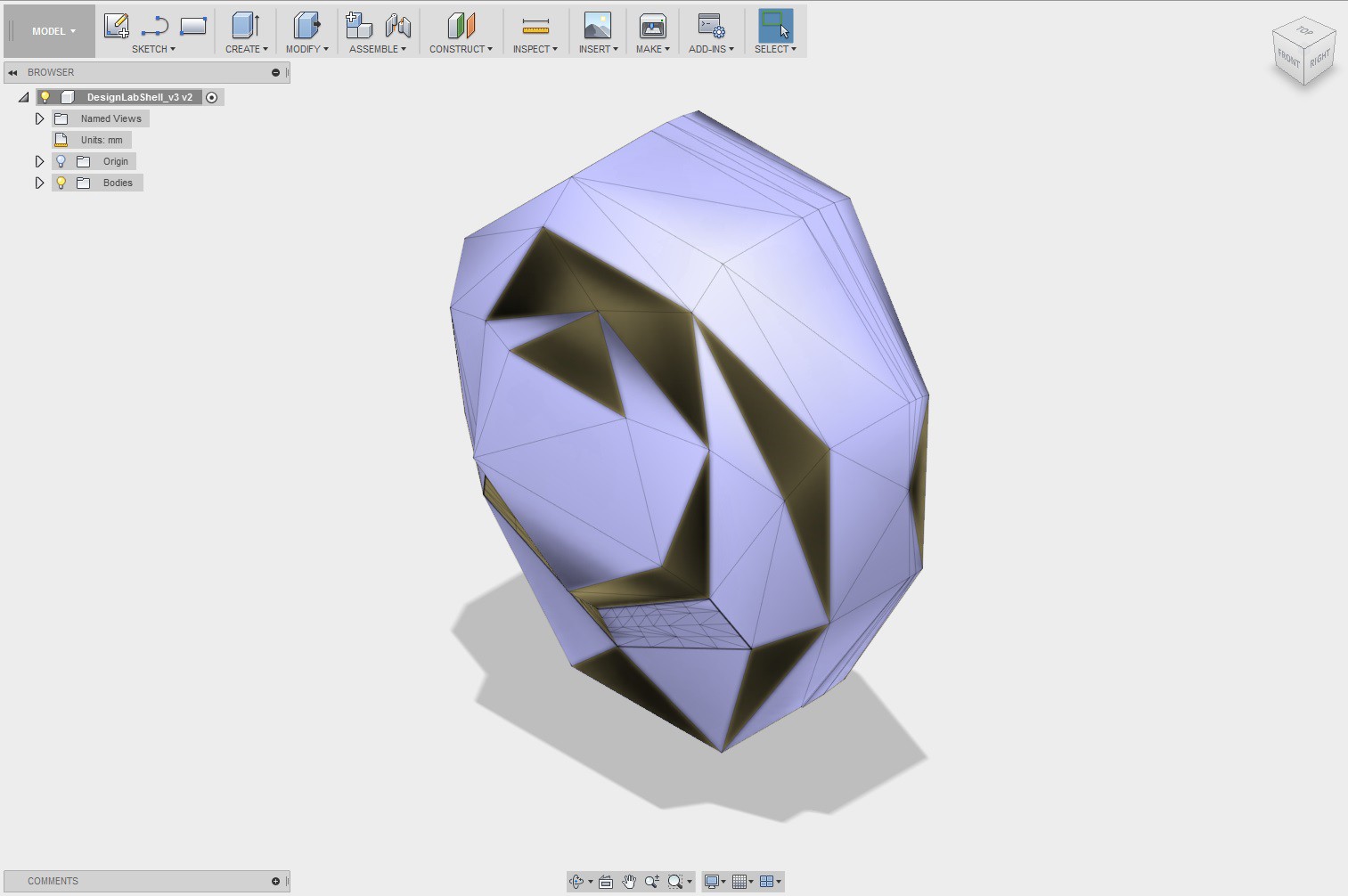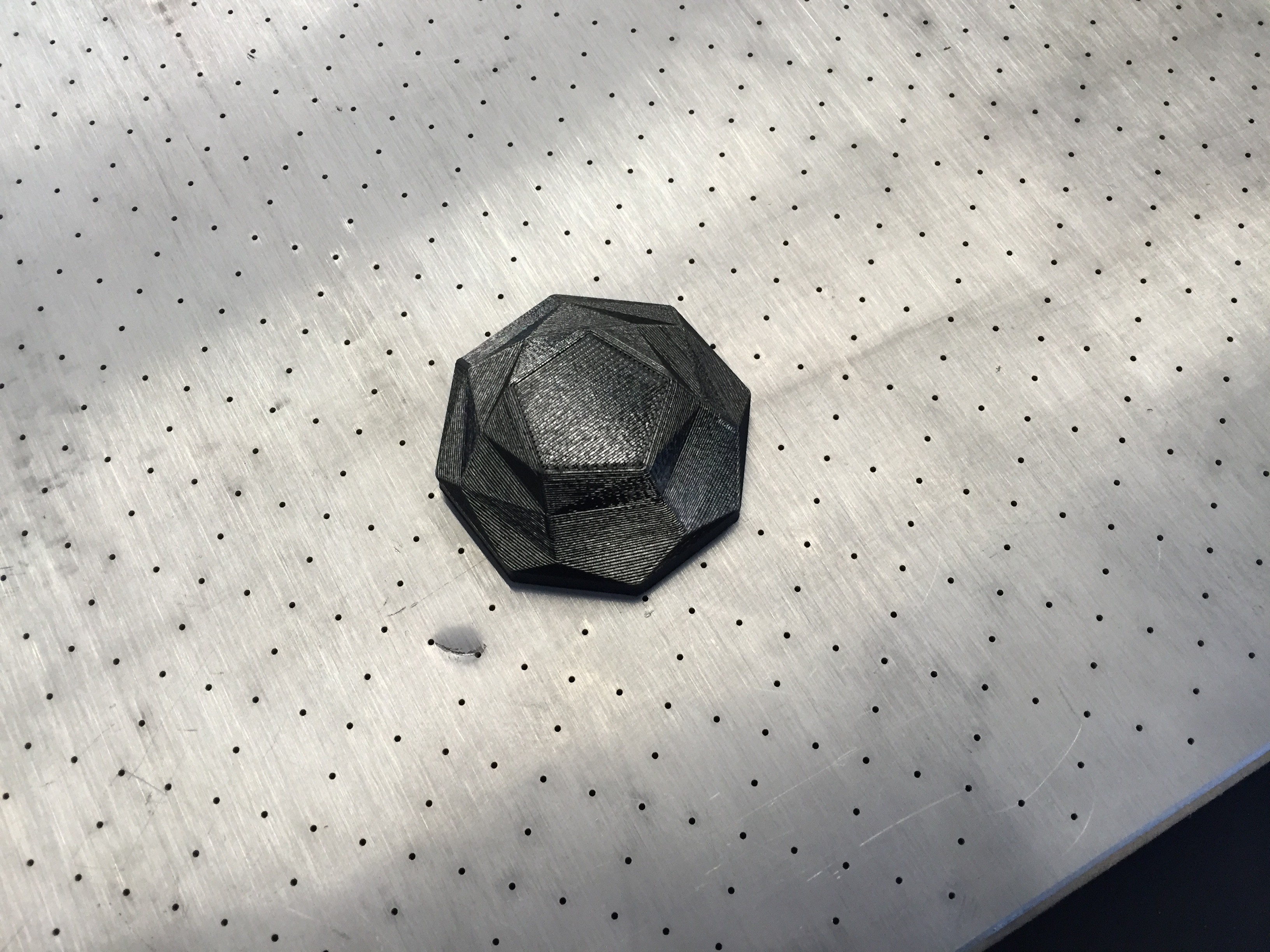 Playing around with VCarve Pro, I've now got a good sense of how to manufacture this full size on the Shop Bot. Basically we'll carve out the model from a large piece of MDF in layers and then stack them up to make the positives to be vacuum formed. VCarve Pro has a good tool for generating and laying out the slices, so it should move fairly quick.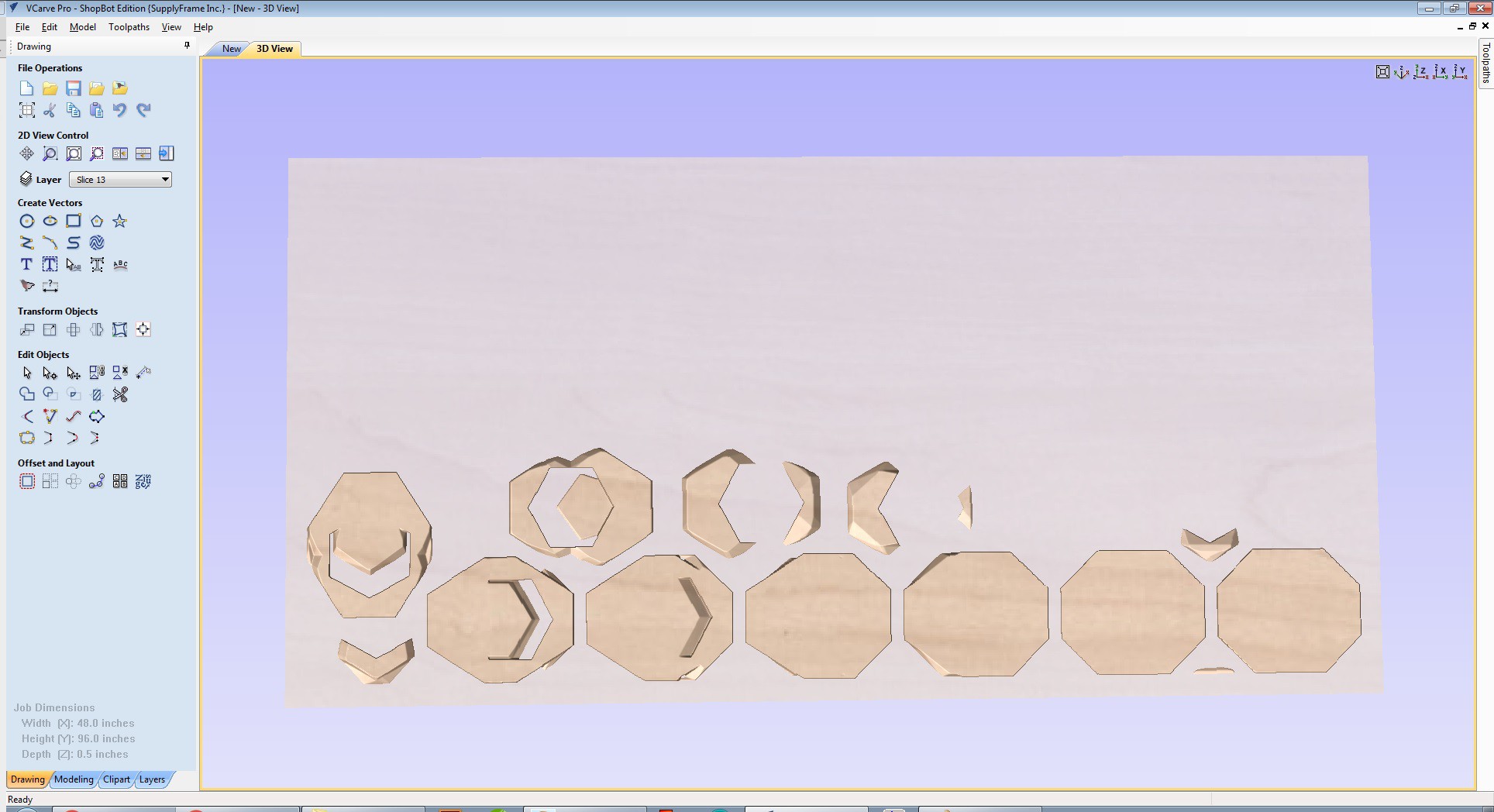 We're also starting to bust out the bearing blocks for the pitch axis. I cut up some stock on the bandsaw back at Crash, and Dan is milling them down to standard sizes this week.
I'm also starting to put together the mounting plates which house the main Yaw bearing and gear. Once I cut the axles to size, we can start putting together the larger structure beyond that.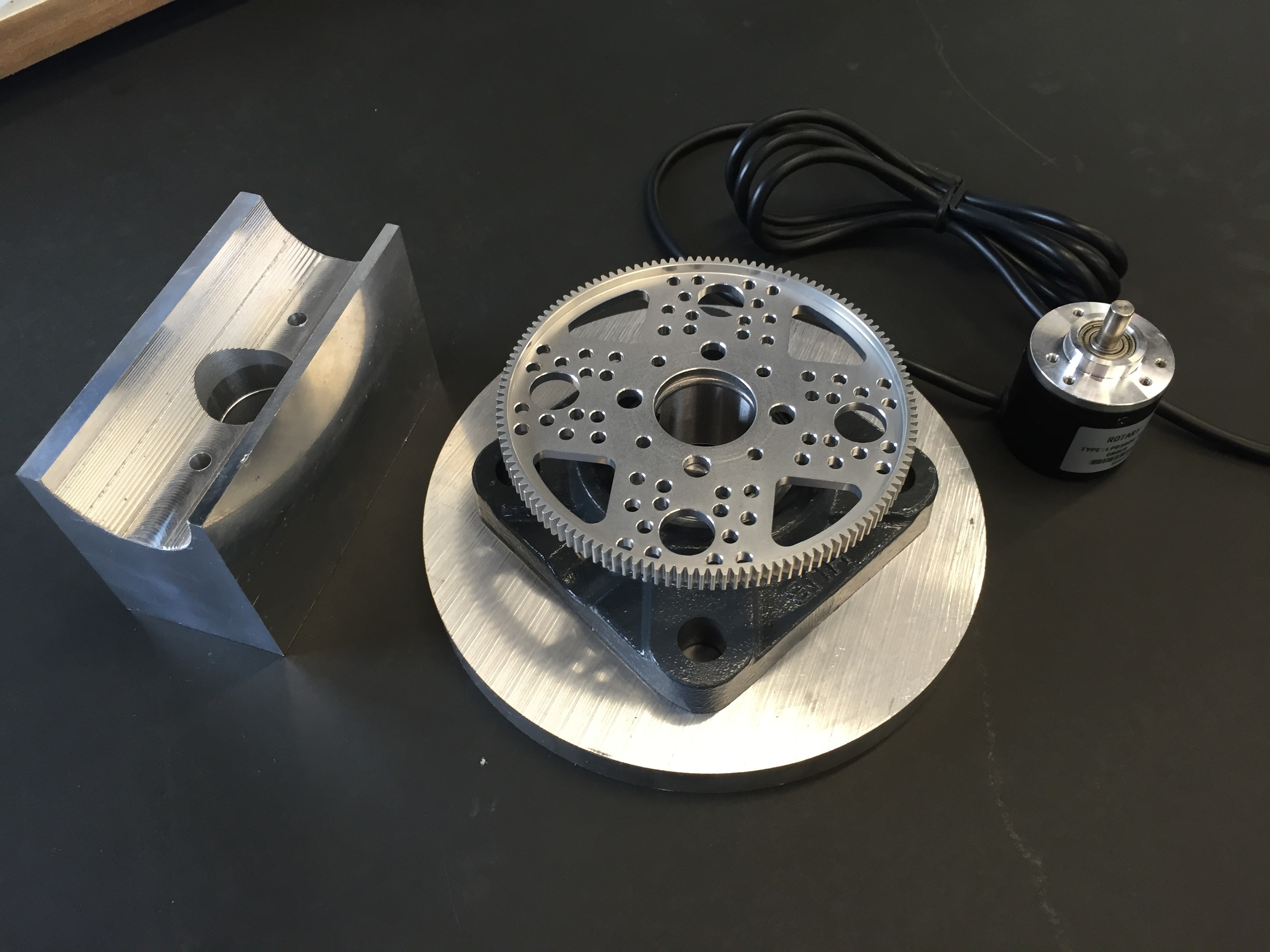 All good progress but still a ton left to do!