Ok, I now added FingerJoints for angles smaller or bigger than 90 degrees - depending on how you are measuring. It only works for walls meeting more straight than 90 degrees for now. I really hope the changes don't break anything else as FingerJoints are the very heart of the library.
I tried them out at a 2x2 BinTray with 20x20mm bin size for maximum cuteness and also saving material. Unfortunately the images are a bit blurry and cannot fully capture the cuteness: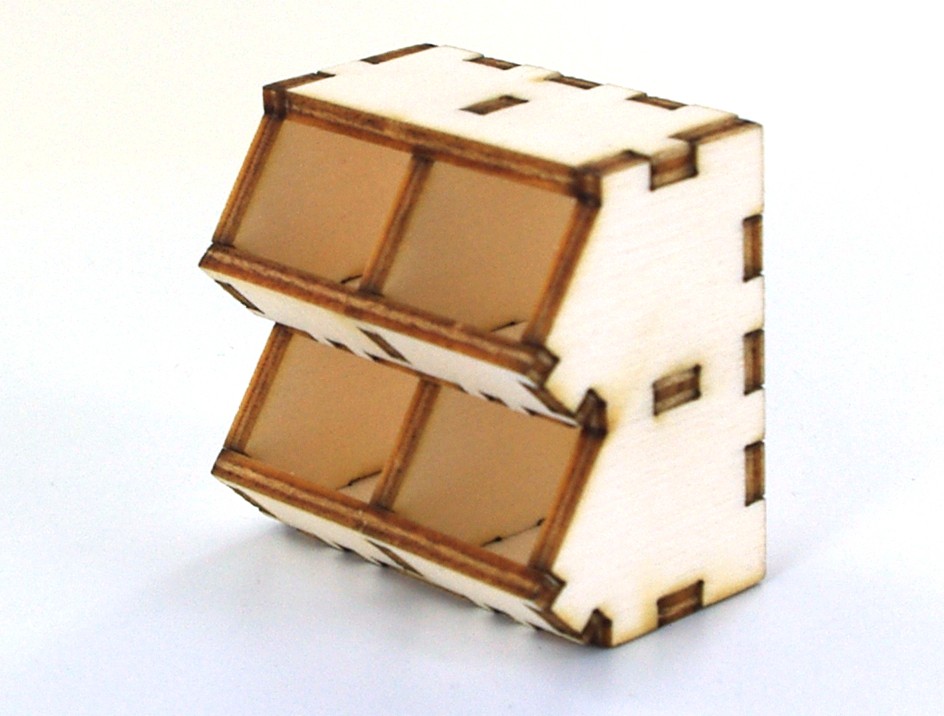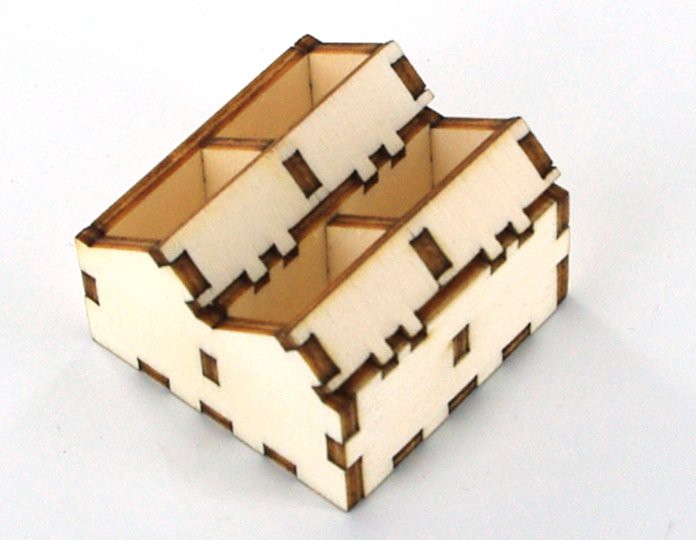 In the picture above you can see how the edges of the fingers of both sides line up as the edge between the two walls.