The shelf with the sweets in our hacker space needed some better solution. So Boxes.py was called to the rescue: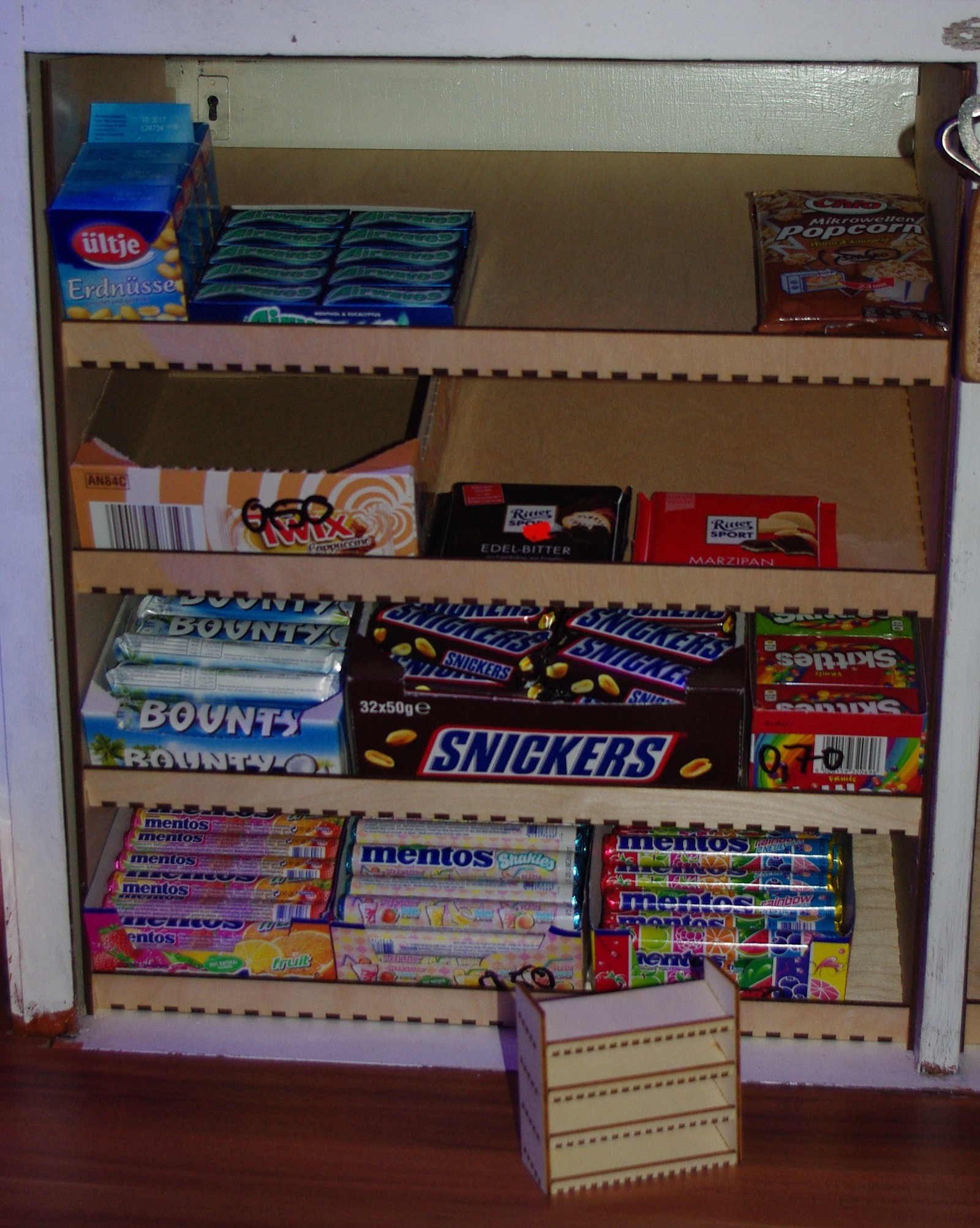 The new DisplayShelf generator creates a shelf with forward tilted floors. A small wall prevents goods from falling off. Scaled down prototype in the foreground.
As the shelf looked quite good we also cut out a second for the space right beside: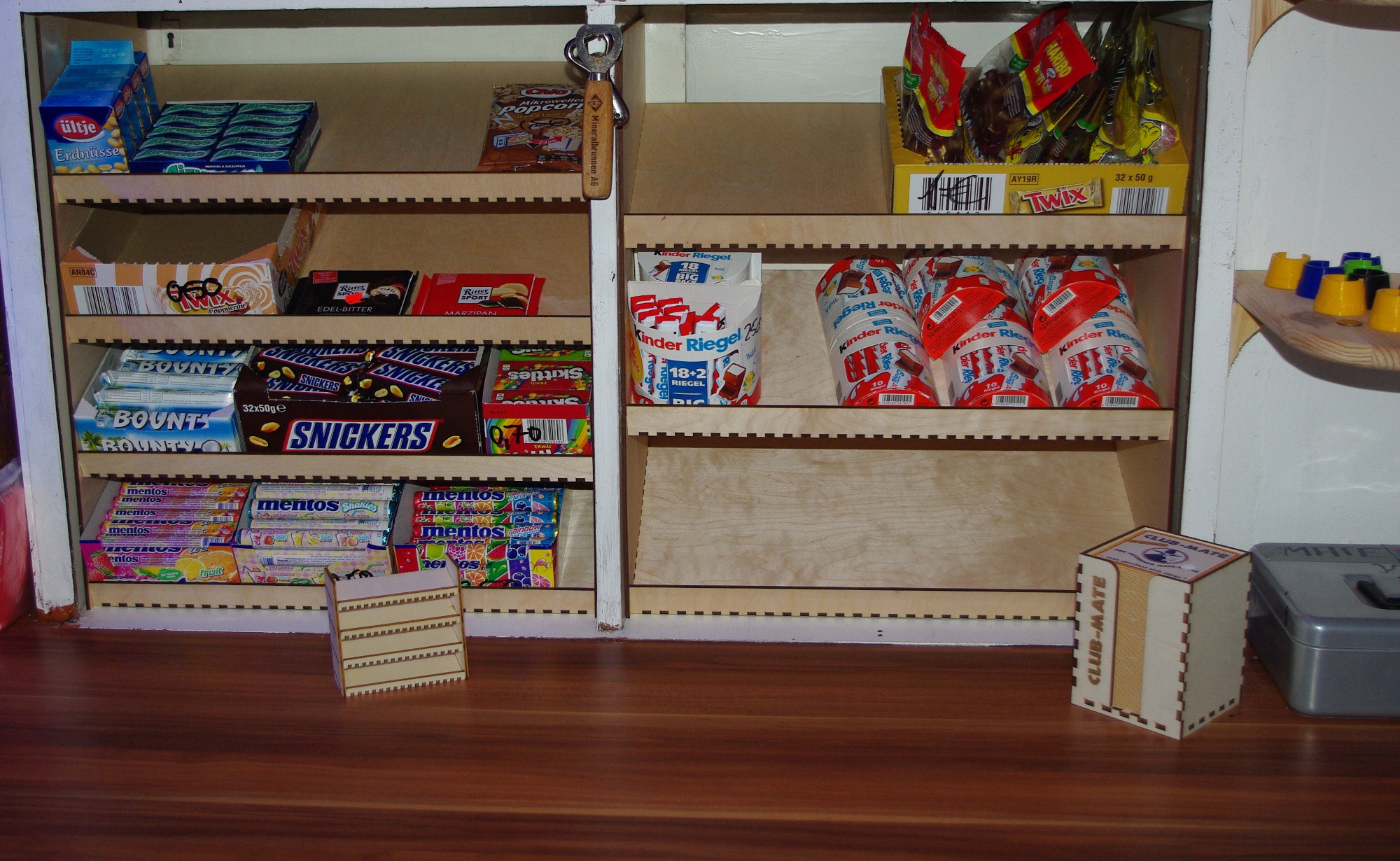 Last 4 sheets of 4mm birch gone...